We get you free miles, go on hovering tents hotel, how to get best sleep on airplanes, learn about the Global Entry changes, learn about the US interstate highways, get the latest from Hyatt and Accor and lots more for you! Freeeeee!

TBB Blog Mission: To Entertain. Educate. Inspire. In That Order!
The end of Air Berlin has been pretty swift (and sad) to watch. Apparently, it is to shut down October 28. I wish OneWorld alliance gets a replacement in Europe!
When you thought Delta could not get worse, they do an IT upgrade and, surprise, it is NOT for you looking to burn some Skymiles, sad!
You can get 4,000 Alitalia Milemiglia miles. Good news: They are free. Bad news: You have to fly. Worse news: We are talking Alitalia…mired in a never ending state of almost bankruptcy 🙂 Conditions are:
Promotion is available to Members enrolled between 10th October and 30th November, 2017, through this dedicated web form.
Members will receive 2,000 Welcome Bonus miles if, within three months of registering, fly with Alitalia or its Partner Airlines or if they use the services offered by the Program's Commercial Partners.
Members will receive additional 2,000 bonus miles if, within three months of registering, fly with Alitalia.
The bonus miles credited with this promotion are not valid to access or renew membership to the Exclusive Clubs.
Whatever Hyatt. I guess I will have to see for myself if you can incorporate vacation rentals in your World of Hyatt program. Every time I hear "Globalist" something dies inside me…
Unbelievable! These come every other day it appears. Yep…Accor Hotels is making another purchase! And this is a big one…as in blowing $930 million to buy Mantra Group, a big operator of hotels in Australia, New Zealand and Indonesia. Actually, it is bidding this amount. You may see a bidding war and these French Accor guys sure have dinero to keep blowing.
I am not sure this hotel will ever see the light of day. But it did win an award for most innovative design. Titled "Living the Till" is a name for eight hovering tents suspended in the air using wires to tie it to the trees. Hmm, seriously? Good luck with that…and, for crying out loud, don't fall off!
"A unique treetop hotel resort concept, Living the Till, allows for seasonal inhabitation in remote areas, such as the stunning and perfectly preserved forests of Ecuador, Malaysia, Borneo, the Amazon, California, Australia, or Japan,…"
This gets into more detail on the struggles of Horizon Air and its acute pilot crisis affecting it and the whole airline industry.
I am sure you have heard of the Cuban revolutionary figure Che Guevara. Who was not Cuban by the way. Anyway, you can get a T-shirt with his face in Wal Mart of all places lol. But I had no idea he had a son Ernesto who now does motorcycle tours in Cuba, wow!
I like quirky stuff, I am sure you have noticed! And it does not get more intelligently quirky as this: What you can learn from Einstein's quirky habits? No socks and one second naps and more!
US Interstate Highways as a Transit Map. Very cool!

Not sure about this as I always sleep well on my flat bed up front hehe. The 10 best ways to sleep on airplanes.

BLOG BUZZ
This section is for advanced level hobbyists and veteran blog readers & personal rants & stuff
I got 10,000 Amex Membership Rewards points as a retention bonus to renew my Amex Business Platinum card. Yes, I am expensing it for my blog business. Please click on it…see? 🙂
I don't care about the Korean Air SkyPass. There is no way in hell I am sending to them all the copies of documents they ask! With all the hacking going around, hell no! In addition, this program has ridiculous fuel surcharges. Many bloggers like to blog about it so they can sell so many bank credit cards that earn points that can be transferred to Korean Air Skypass. Don't let your mother in law fall for crap like that.
This startup allows neighbors to rent from each other. Hmmm, sounds familiar?
Anybody got in on that Southwest card offer that came WITH the Companion Pass?
I had to go for that new login.gov thingie to access my Global Entry account. So many passwords flying around these days…
Nick at Frequent Miler had an amazing Wyndham redemption. Maybe one day this hotel company will depart my shit list #waiting.
I find it pretty pathetic to try to sell the Bank of America Premium Rewards card, smh. But hey, if you sell credit cards…that is what you do at The Points Guy Inc!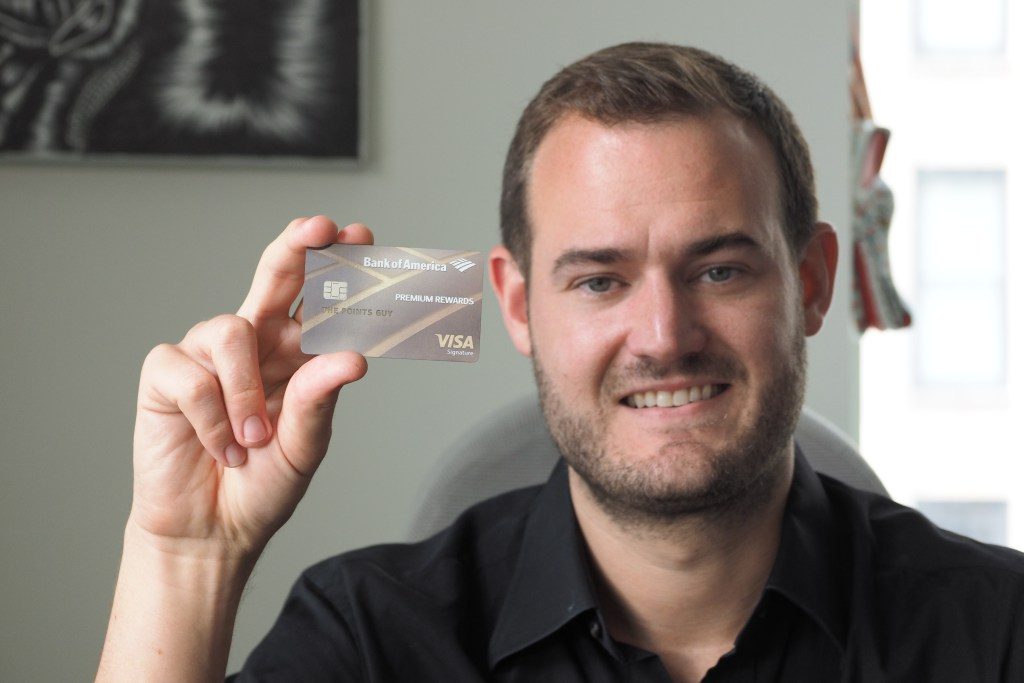 Talking about online credit card marketers, here is an example. If you are looking to be sold until your eyes pop out, fine. If you are looking for objective advice and full transparency, well yuge LOL to you if you think you can find it in this list below #sellsellsell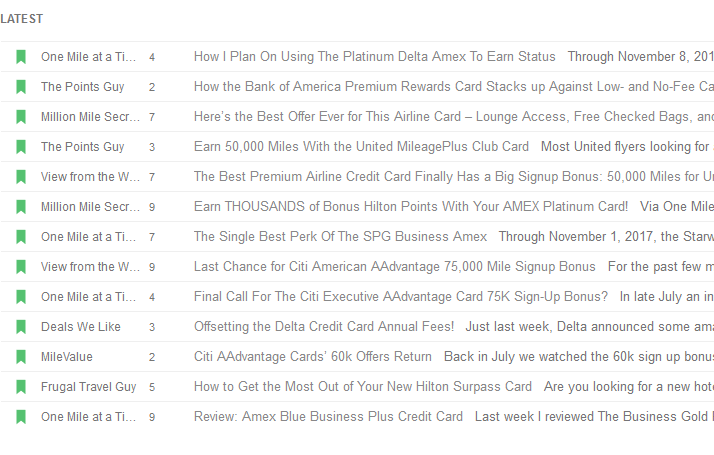 And I leave you with this…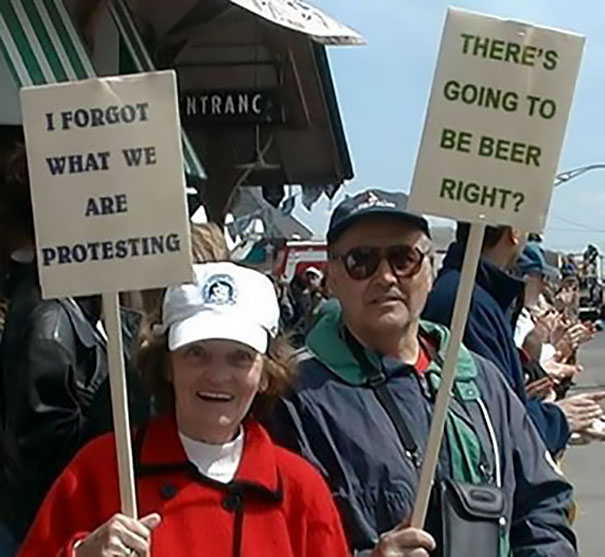 Check out my updated blog lists: Blogs I Love, Blogs I Like, Blogs To Ignore
TBB
travelbloggerbuzz@gmail.com
Follow TBB on Twitter @FlyerTalkerinA2
You can subscribe to TBB below, winners only!
Opinions expressed here are author's alone, not those of any bank, credit card issuer, hotel, airline, or other entity. This content has not been reviewed, approved or otherwise endorsed by any of the entities included within the post.