We bring you free Starbucks coffees, get you double Hyatt points, more Delta crap, the 11 worst passports and a lot more. For you. Freeeeeeeee!
TBB Blog Mission: To Entertain. Educate. Inspire. In That Order!
Back home in Ann Arbor!
I did this, super easy. Load $20 with Chase Pay in your Starbucks account and get 300 points. 125 points equals a free drink, go for Venti #maximizeit! Ends November 21, in case you missed it.
Register for the "Double Points for Being You" Hyatt promotion.
Looks like Delta tried to "enhance" its Skymiles program by doing what Delta does best, stick it to its members by adding fuel surcharges to Europe travel awards. But TBB was on the ball and fought back for you. Ok, not for you, but I do like to pat myself on the back for winning the good fight. So, expect this to come back when they iron out all the tech issues.
When airlines try to be like hotels, using big data, be afraid. Be very afraid when you see Delta being ahead on this…
Or, say, a flight attendant spills some coffee on your skirt: The tools will allow him to award you some frequent flier miles or a future travel voucher on the spot. [Oh…I can see some hacking this one hehe]
Extreme Hotel Deals is keeping track of all Black Friday and Cyber Monday hotel deals.
The World's 11 Worst Passports. Afghanistan is Number 1!
Check out an abandoned Boeing 737 in…Bali!
I do these often…in my dreams! The hardest endurance races in the world. It just hurts…reading about them!
Your personal finance fix: The Biggest Killer of Investment Returns. It is FOMO!
Lets make fun of our President again. Trump's Most Ridiculous Quotes Hilariously Reorganized as Poetry. You are welcome for your LOLs in advance!
Syrian school children going to school, hope these kids get back to school in peace soon!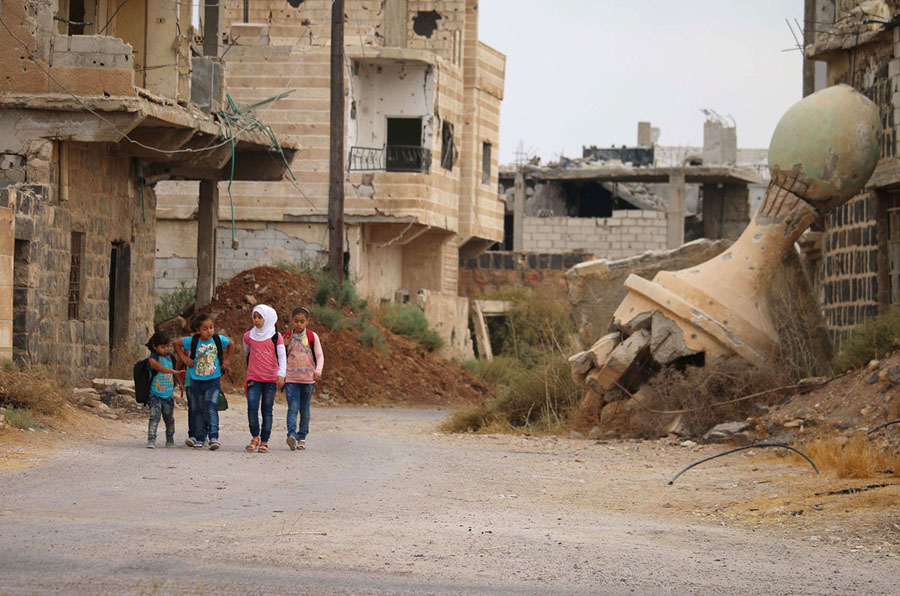 The most valuable companies in America, great infographic!
Apparently, gas masks for babies was a thing way back then…
BLOG BUZZ
This section is for advanced level hobbyists and veteran blog readers & personal rants & stuff
I have been a long time Firefox browser user. The latest 57.0 version is super fast, loving it!
Yesterday was wedding anniversary #24. Wow! Getting married is easy, staying married is hard you guys 🙂
Looks like another MS outlet has just died, RIP Meijers, where the lines are always so long, sad!
It looks like Renes Points is not a full time blog anymore as there was an announcement that the blog will only now post on weekends. Because all the bills are paid, wtf! It's a rough business this online blogging thing. Apparently not many clicks to make it worthwhile. I expect more blogs to keep folding as there are only so many blogs to keep selling to the newbies out there…Magically, all the comments the post received were all positive. I wonder how many were censored lol.
Some young Canadian blogger tricked BBC to do an awfully misleading post titled "Canada student travels world for free with 'manufactured spending'". Canadian doing MS lol. And it is a "hush hush thing" apparently but I would talk to you dear journalist so you can do an article and have readers visit my blog so I can sell them credit cards….yikes. Same old shit!
The Points Guy now has a store selling crap that is way too embarrassing to even comprehend, let alone buy to wear! Nothing says "I am an idiot" than wearing proudly a "I'm a Points Guy" T shirt bought for $25! If you ever see TBB crossing the street like this please feel free to make me never ever forget it!
There was a viral story about some pilot drawing a penis in the air. We had a little contest with another blogger which blogger will make a post about the story first. The winner was easy to predict 🙂
And I leave you with this…
Check out my updated blog lists: Blogs I Love, Blogs I Like, Blogs To Ignore
TBB
travelbloggerbuzz@gmail.com
Follow TBB on Twitter @FlyerTalkerinA2
You can subscribe to TBB below, winners only!
Opinions expressed here are author's alone, not those of any bank, credit card issuer, hotel, airline, or other entity. This content has not been reviewed, approved or otherwise endorsed by any of the entities included within the post.