We bring you "news" that frequent flier programs suck, travel on the Trans-Siberian Railway, learn about seventies vibrators, a guide to carry-on bag fit and A LOT more! Enjoy while this blog lasts you guys.
TBB Blog Mission: To Entertain. Educate. Inspire. In That Order!
Welcome back to TBB land, I hope you all had a great weekend!
Lets catch up first with some things from the boring miles and points blog space, then move on to some travel stuff and then get into some of the eclectic stuff…
Apparently the Barclaycard Arrival Plus WordElite Mastercard offer for 50,000 points is being pulled on the morning of September 19. YOU have a choice where to apply, reward blogs that add value to your life if you want them to keep doing it, thank you 😉
Get 100 Aeroplan miles by answering two questions, super easy!
Many bloggers get so excited when they cut and paste the text from the previous quarter for you to register for the Quarterly 5% bonus categories. It is because they can sell you the credit cards and NOT for you getting the 5 bonus points, believe me! Anyway, here is the 4th Quarter Chase Freedom categories for shopping at Walmart and Department Stores, register HERE.
Always interesting to read articles in mainstream media about frequent flier programs. This was in Los Angeles Times: Frequent flier programs generate profits for airlines and frustration for travelers. Loyalty is dead folks, these programs is just another way to generate dinero. The pace has accelerated ever since The Points Guy sold the first travel rewards credit card online! Some interesting tidbits from the article:
"It really looks like the hyper-inflation of Zimbabwe or Venezuela…" [Lol]
At least 15% of all reward miles expire without being used
At American Airlines, the world's largest carrier, seats are available for redemption by frequent flier members only 54% of the time…Redeeming seats on long-haul flights is even more difficult [WAY too generous!]
American Airlines said it works to "ensure our best customers have the best access and experience that American and AAdvantage have to offer. All of our changes are structured around this thought [If you believe this, you have no reason to read my blog, you are hopeless, go read the Frugal Travel Guy instead!]
…airlines have regularly increased the number of reward miles needed to book a flight, with little notice, and added new restrictions for redeeming the miles. The constant changes and limits can make using rewards confusing. [Yeah, no shit!]
Did you know there were 24 Category 1 Hilton Honors hotels in Europe? Neither did I! Well, don't get too excited. 14 are in Turkey, 6 in Russia, 1 in Romania, 1 in Belarus and 2 in Poland.
United Airlines is starting service to Porto, Portugal and Reykjavik, Iceland, among some other airline news.
Great reference post, good to bookmark: Will My Carry-On Bag Fit? Master Chart of 150+ Airlines Carry-On Luggage Weight & Dimension Restrictions.
Travel With Grant for a rare back to back link. It's like hitting a Daily Double in Jeopardy! He reviews SkyRoam Solis Global WiFi Hotspot. Actually I have been looking at this product for a while! I asked my readers if you had any experience with it but did not receive any replies. I am thinking about getting it to use it in Greece while staying in the family home. If you go for it, please use Grant's referral link.
Best Things to Do in Iceland. If you go there soon. Looks like everyone is going to Iceland these days!
Awesome timelapse video of a cargo ship traveling from the Red Sea to Hong Kong.
Before vibrators were mainstream. Actually, this is a pretty serious article. Besides, I learned that Amazon sells vibrators too wink, wink 🙂  Fascinating interview with an entrepreneur selling vibrators in the 70s! There is an ad with a pic of one and the tagline "Putting more women into orbit than NASA has in a lifetime". LOL.
It's always good to remember: The 27 scariest moments of the financial crisis. Enjoy this amazing bull market ride while it lasts too!
A Trans-Siberian Railway journey as viewed by travelers. Wonderful!
Most stunning wildlife photos of 2017. Must click!
Wonderful Cassini mission is over, here are the 100 best Saturn images.
BLOG BUZZ
This section is for advanced level hobbyists and veteran blog readers & personal rants & stuff
30 miles biking with Mrs. TBB this weekend, new personal best! She is making me stay away from the blog in the weekends, exsqueeze me!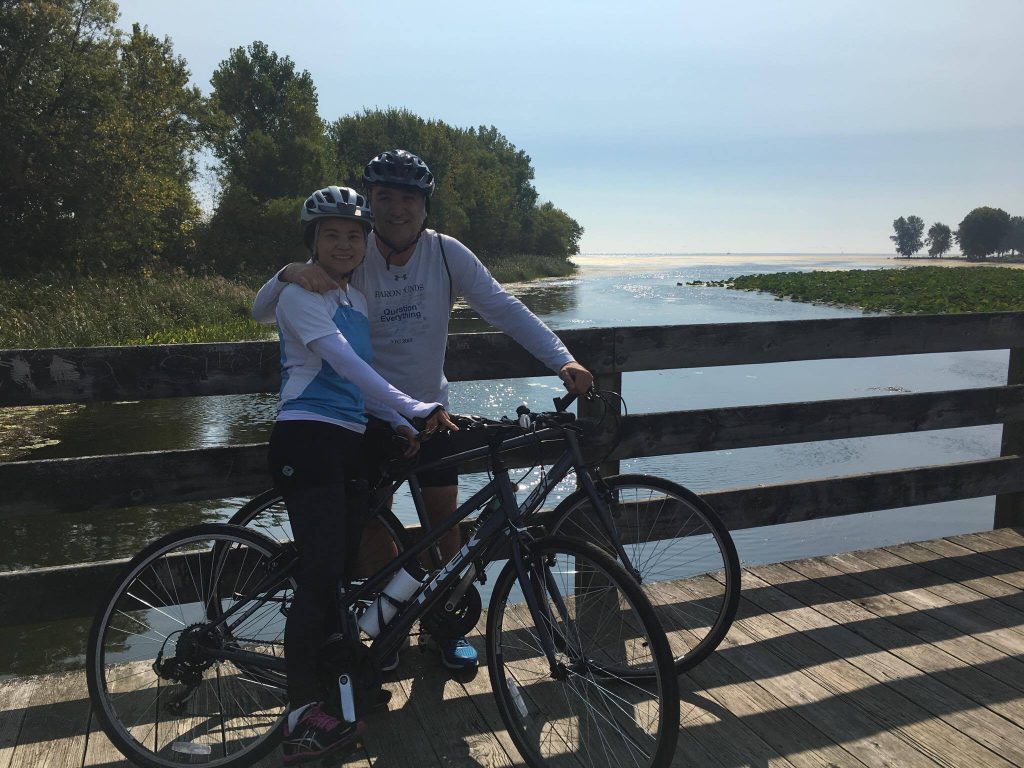 I contributed to the discussion about personal finance software/apps in the comments, you can see it Here.
I read an unbelievable amount of shit in the miles and points blog world for you. Hey, who said the life of the premier blog critic is easy! But once in a while you get a good quality read on this crazy hobby. And this one is a must read: Is Travel Hacking Basically Prepaid Discount Travel? It has this great intro excerpted below, compare this level of writing to the crap you see below from the Titan blogs:
Earlier this year, I had a dream about being in an apocalypse world.  Above the heavily torn urban landscape, flying demons lurked about in the sky and occasionally dived down hunting for human flesh.  Streets were filled with dead people scattering in concrete rubble.  Back "home" in a barely standing walk-up, my landlord was making a fellow tenant cut off his finger for being three days late on rent payment.  I was unfazed.  Strolling past countless destruction, I entered a Fidelity branch in an unmarked building and asked about depositing $50,000 in exchange for 25,000 United or American miles.  As I debated between the choices, the representative handed me a duct-taped plastic bomb set to detonate at the deadline for my deposit.
If this is content from a travel thought leader I am Batman:

Where is the outrage from the travel thought leader on this ad with The Points Guy putting his barefoot leg on the table huh? Maybe because there was no shocking video to go with it?

I transferred a chunk of American Express Membership Rewards points to British Airways Avios for the 40% bonus so I can replenish that balance a little bit. My wife can do these 15k Avios Detroit – NYC La Guardia RTs flying AA over and over again.
I was offered $75 for a sponsored post here in my blog. That is up from $45, hey I must be doing something right lol. But they never really tell you what the topic will be about, only some BS language like "it will be relevant to your readers". I am sure it will be…NOT! If I had a dollar for emails like this I would not be whining here, sad!
With now Barclays limiting Arrival Plus approvals, you know this gig is pretty much up. If you are not counting, all the major banks have placed restrictions to fully attack hobbyists like us. It's not pretty out there. This is why you see the Titans keep expanding their reach, they need fresh newbie blood to…cultivate as credit card clickers. MMS now has two staff writers debate a travel rewards credit card, my God, what is next? Numerous posts for what to buy with credit cards they sell when you are a new mother? Oh wait, that's coming now that Emily is pregnant. I should have a contest to guess who is the father, winner gets a lollipop or something…Or a Southwest drink coupon. Or a phucking Lufthansa duck, woohoo!
And I leave you with this…Me hiking at 55?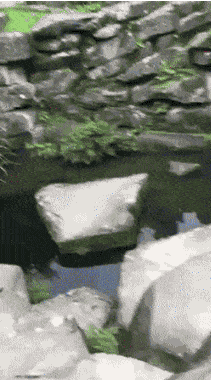 Check out my updated blog lists: Blogs I Love, Blogs I Like, Blogs To Ignore
TBB
travelbloggerbuzz@gmail.com
Follow TBB on Twitter @FlyerTalkerinA2
You can subscribe to TBB below, winners only!
Opinions expressed here are author's alone, not those of any bank, credit card issuer, hotel, airline, or other entity. This content has not been reviewed, approved or otherwise endorsed by any of the entities included within the post.