Hi and we are back! I must admit I really enjoy the TBB Comments section. It has enhanced my life by providing lots of entertainment. TBB readers are smart and we learn from each other. You even inspire my creativity lately to go off in unpredictable ways. I always wanted to be in a band as a kid but absolutely sucked in everything I got my hands on (my mother still has nightmares after I locked myself in my room and started practicing "drums" for…hours). So, instead of jamming in front of a stage and enjoying all the groupies wanting to be with the rock star (that would be me!) I just jam here for our mutual entertainment and your Amazon clicks lol.
I am going to try to get this blog feature back once a week. There are just too many gems in the comments and I realize sometimes it can get a little chaotic in there. I could be spending this time looking how to monetize or add a newsletter or a Facebook page but, you know, content comes first here! In the blogging world, content should always come first! Just like when you drop everything and do a post (cut and paste) about the amazing opportunity to earn 3 Chase Ultimate Rewards points when you dine in a restaurant on some Friday day of the week (sigh).
I will handpick some comments that, in my humble opinion, fulfill the TBB mission:  To Entertain. Educate. Inspire. In That Order
On with the show. Grab a cold one like me to get in the mood!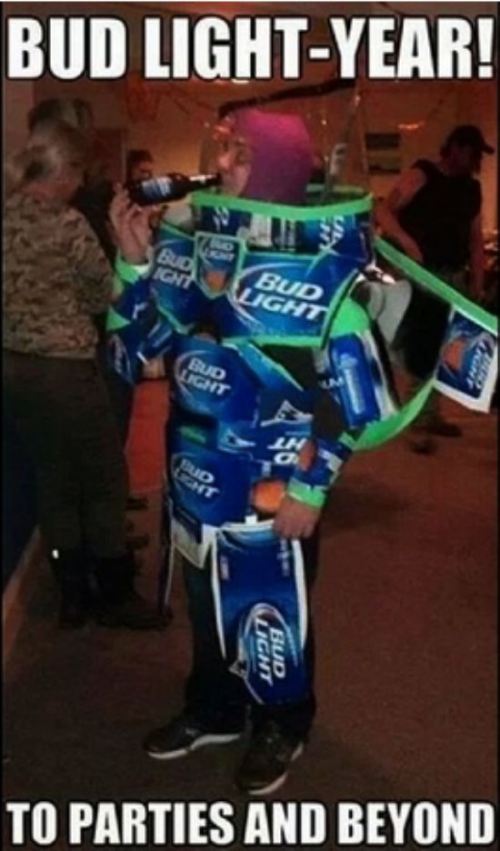 COMMENT OF THE WEEK (YEAR?)
Note: To all bloggers mentioned here: This is a goofy innocent attempt to create some humor. If you take this seriously and your feelings are hurt maybe blogging is just not for you! Feel free to make fun of me, I dare you…Pleeeeeease!
The Common Man started it:
"Look at me in an airplane lav click on my link" gleff
"Look at this hotel toilet click on my link" Ben
"Look at my wife click on my link" MMS
"Look at my kid click on my link" MP
"Look at my dog click on my link" TPG
"Can I look at your girlfriend while you click on my link?" MV
"Click on my link Click on my link" DP
Steve was next:
"Look at my 7 SPG cards click on my link" Dan
"All hail our dear leader Kim Jong Un click on my Amazon link" TBB
"ahothaoe tuathnaz ytna7maoma& click on my link" FTG
"No but seriously, click on my link again" TPG
"I'm 6'7″ click my link. By the way, did i mention I'm 6'7?" TPG
TBB was inspired and it was my turn:
"Cut. Paste.Same.Deals.Every.Day. Click on my link" – Deals We Like
"Just found a targeted deal to waste your time. Click on my link" – Points, Miles and Martinis
"All credit card deals posted elsewhere a day or two later. Click on my link" – Noob Traveler
"Listen to my podcast, it is #1. Click on my link" – Extra Pack of Peanuts
"Click on my link, 24/7, 365″ – Wallet Slot
"One minute.Click" – Mile Nerd
"What is your T rate on that? Are you sure? Click on my link" – Milenomics
"Sitting by the fireplace. Remembering how easy it was to sell Amex Cards. Click my Barclays links" – Delta Points
"Help me resist the lure of the easy dough & stay independent, click on my Amazon link" – TBB
KennyB added:
"Click my link whilst I buy up all the good little blogs and write with a British accent" – Matt (of Saverocity)
Other gems from the past week:
Steve: For all the blustering OMAT is doing about his hotel living, he treats it as if he's some pioneer in this space. To the best of my knowledge, he has not once acknowledged the fact that Drew has been doing this and writing about it for years already. And does it far more impressively since he doesn't have the luxury of using all the affiliate commission to fund some of those nights at high end hotels.
The Common Man (talking about reader Ramsey!): Ramsey is the Great Charles Ramsey from NOOBITUP.com (a daily must read) and former guest host(by popular vote) for TBB. The craziest mind in the TBB comment space and the rumored love child of Gary Busey and Nick Nolte. After many years working as an FA in the skies (and watching many celebs getting handys under the blanket) he is now the full-time president of the TBB Fan Club and is the world's leading expert on avatars. He was reportedly last seen putting up "no selfies, please" stickers in first-class lavs of all major carriers in an effort to prevent VFTW's innocent readers from getting any more nightmares.
Steve: How convenient that certain bloggers are "finally" swapping out their SPG cards from their wallets after having them in their wallet for a decade.  What was it that caused that sudden decision? After all, SPG points haven't been devalued in a year, so what could've happened that would cause one to now suddenly remove that card from the wallet?