We bring you insights about Gift Card Economics, My Spend Strategy this quarter, all about Recessions, Locating Iran, what happened in Greece in the 2010's, an awesome bear war hero, visiting Tromsø in Norway, podcasting with two travel legends, some fascinating things learned in 2019, a few minor airline shopping portal promos, an updated 2020 guide how to pay taxes with a credit card, the white epidemic of drugs and death in forgotten parts of the US, an amazing biker, a beautiful photo of my trip to Iran and lots more!
TBB Blog Mission: To Educate. Entertain. Inspire. In That Order!
Support TBB by applying for CREDIT CARDS and visiting our

LINKS

!
You like my blog? Send a link to someone please!
Brought to you by the amazing TBB Amazon link! This blog is published every Monday and Friday and most Wednesdays. Except in major US Holidays. For now…
MILES & POINTS
The Monday Buzz posts are very light on miles & points material as most bloggers do not post much over the weekend when traffic is reduced.
Here is my own way of maximizing my miles/points with my spend this quarter:
Gas – Chase Freedom 5x: We only have one card, I have placed it in a central location and messaged wife and daughter to take it to fill up gas tanks of their cars and then place it back for the next one.
Groceries – Discover 5x: We have two of these cards and I handle them both. We had three.

At some point I will make sure I capture all 5x quarterly points by buying gift cards of the stores we usually shop at and/or Visa gift cards 😉

Restaurants/Dining – CNB Visa 3x: I still have this card. I know, I know. I will keep it another year even though its recent devaluation made it a non-keeper. This is the only category that survived the 3x massacre. Looking for ways to maximize my $350 travel credit—->How to max AA gift cards 🙂
I am focusing now on hitting the $15k spend on my Amex Hilton Business card for a free Hilton night. I have some big business invoices ahead. Too bad MSing on Amex cards is no longer possible. [Insert insult to the AMEX Rewards Abuse Team RAT here!]
Thinking to unload/cancel wife's Chase Ink Cash card and get her a Chase Freedom Unlimited card to make it easier on her. As in: Use Sapphire Preferred for travel and dining for 2x, use Freedom Unlimited for everything else for 1.5x.
I need to work on my "This Is How I Burned XXX,XXX miles/points in 2019 Post". One of these Wednesdays. Here is the "This Is How I Burned 735,100 Miles and Points in 2018" post.
Speaking of gift cards above, here is why they are so popular: The economics of unused gift cards.
At any given time, 10% to 19% of gift card balances remain unredeemed — and around 6% of gift cards are never even used.
The most recent filings of several large corporations show that these unused gift card liabilities often amount to sizeable sums of money:
Walmart: $1.9B (2019)
Amazon: $2.8B (2018)
Starbucks: $1.6B (2018)
Target: $727m (2018)
A few airline online shopping portal bonuses you may want to go for if you are super bored: American Airlines up to 1,000 bonus miles and United Airlines also up to 1,000 bonus miles. Yawn…
I do not recommend paying your estimated income taxes online with a credit card because of the steep fees. I guess you could make 0.13% if you pay with a 2% cash back credit card (by choosing the vendor charging 1.87%). And if you can combine this with a new credit card doing the minimum spend for the signup bonus I guess it is all right as I have done this before a few times. But, if no minimum spend, I guess, if 0.13% is worth the extra trouble for you: A Complete Guide To Paying Your Federal Taxes With a Credit Card, Updated for 2020.
TRAVEL
I really like the comprehensive travel posts by Megan Starr. 24 Things to do in Tromsø in Winter: Northern Lights, Husky Tours, and More!
Ric at Global Gaz has a travel podcast. In this episode he interviews Stefan Krakowski and Jakob Oster who have both traveled to all 193 countries. Fascinating all travel stuff! And I get a mention at the end. Which is probably a first as my blog swims in obscurity it seems. Sadly, if I had a conversion for every link I have published here to other blogs I could buy The Points Guy. Ok, that was a joke lol.
Very interesting link: Visualizing the US Airports With the Worst Flight Delays. No surprise that Newark, La Guardia and O'Hare are the top three.
Can You Locate Iran? Few Voters Can. One of the most depressing reads of the weekend. WTF! It made me shake my head to oblivion you guys, super SAD! Beyond embarrassing.
PERSONAL FINANCE
This is great: Everything You Need to Know About Recessions.
This is a really good summary of what happened in Greece in the 2010's: The decade that changed our country and our life.
ODDZ & ENDZ
This is awesome. My blog educates and this is right on! The 52 Most Fascinating Things I learned In 2019 (Part 1). Part 1 only has the first ten. You are in for a treat, here is #2:
2) Zombiefish
The Turritopsis dohrnii jellyfish, first discovered in the 1880's, has the remarkable ability to revert back to a juvenile stage if faced with a life-threatening situation, such as starvation or physical harm. In fact, it can do this repeatedly throughout its life, recycling its cells via a process known as transdifferentiation, effectively making any member of the species live forever – the only known officially immortal creature in the universe.
This is just a devastating read. We let down the working class people in places hit hard by globalization. And they voted in protest to elect Trump. It should be a lesson before it is repeated. Article lays out some ways to attack the problem. Who Killed the Knapp Family?
Fascinating read about a war hero bear from Poland! Private Wojtek's Right to Bear Arms. One of Poland's most beloved and honored World War II veterans was not Polish at all: he was a 500-pound brown bear named Wojtek.
What this guy can do with his bike will shock you! (HT:Bikeguy): Danny MacAskill's Gymnasium.
BLOG BUZZ
We are now entering BLOG BUZZ, a section for advanced hobbyists and veterans of this fast imploding hobby and also a section where I go on and on about some stuff that happens in my life because it helps me feel better about myself.
For the first time ever last Saturday I went running. In the rain. It never stopped raining. Hard! Tried my rain/wind jacket finally and…I loved it! I ran 6.5 miles in one hour and then I ran 1 mile in 7.12, a Personal Best! Yeah, I was proud of myself. And so wet! Hot tea back in the warm house was so serene you guys!
1917 is a great movie. You probably heard about it. Masterpiece? I would not go that far but it sure is intense and beautifully shot. And its message that war just sucks is so powerful.
Yes, the AA mailer thingie got worse than 42 cats. Some hogs and bloggers ruin it all for…the love of the hobby…smh.
Anyone gets my humor? Oh, ok 🙂
I have been sharing some of my pics from my Iran trip back in October 2016. And I realized this one just may be one of the best ones, if not the best!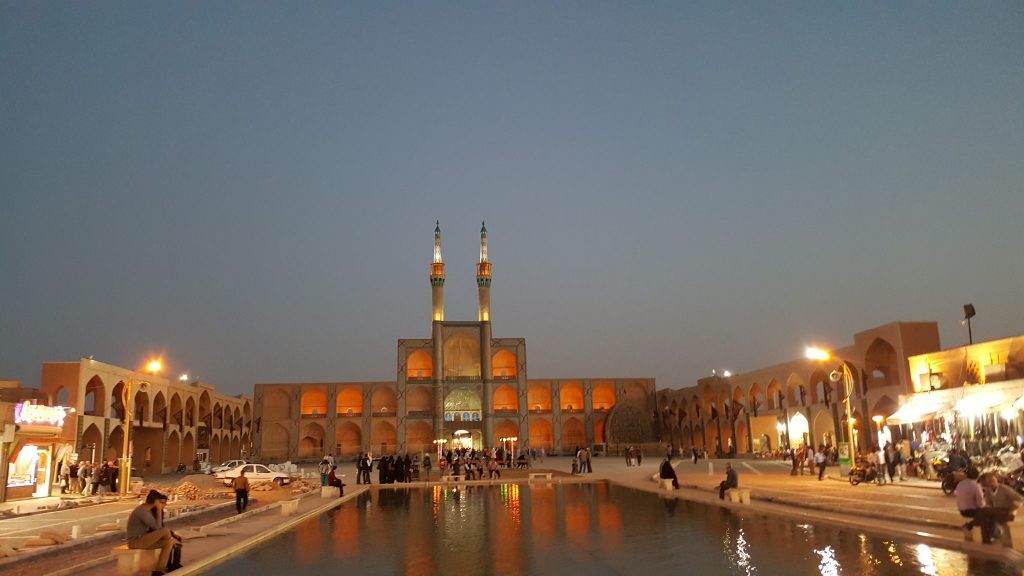 And I leave you with this…So true, so true!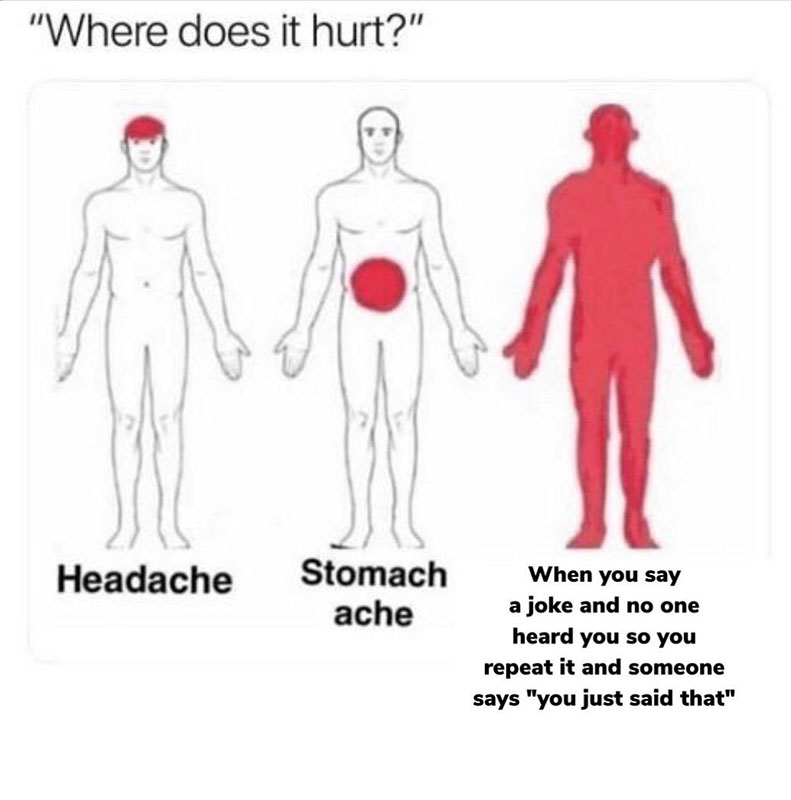 TBB
travelbloggerbuzz@gmail.com
Follow TBB on Twitter @FlyerTalkerinA2.
You can subscribe to TBB below, winners only!
Opinions expressed here are author's alone, not those of any bank, credit card issuer, hotel, airline, or other entity. This content has not been reviewed, approved or otherwise endorsed by any of the entities included within the post.