Another TBB post featuring the most eclectic links around the web such as learning about the Google Flights price tracker, more on the Boeing disaster, deep post about the poverty of riches, how I escaped from Omicron Europe back to the US, Dubai keeps building attractions, warnings about the other side of manias, another sketchy crypto dude, more on the ongoing pandemic that keeps surprising us, we catch up on all the latest miles and points blog posts and more!
TBB Blog Mission: To Educate. Entertain. Inspire. In That Order!
Support TBB by applying for CREDIT CARDS or visiting our

LINKS

or Donate

You like my blog? Send a link to someone please!
Some of the links are behind a paywall. You can try to read them using Archive.is.
TRAVEL
Google Flights keep improving, I now track prices with its Price Tracker. I had this idea to get to Tuscon, Arizona over Christmas and have been tracking airfare to Phoenix with it. Nope, not going to pay over $400 to fly Spirit or Frontier. Then Omicron came along and I am leaning towards canceling my hotel reservation to a nice Country Inn and my only chance to burn my Radisson points in years! Anyway, here is the article: Here Is What Google's Newest Travel Hack Can Do For You, The Google Flights Price Tracker.
Dubai again, wow! Modelled Like a Sunken City, the World's Deepest Diving Pool Looks Wild. Here is the official website of the attraction: DeepDiveDubai.
We all fly on Boeing planes. And this article goes deep into how this great company went wrong. How Boeing Was Set on the Path to Disaster by the Cult of Jack Welch.
The once-great company was gutted by a series of bosses who put making money ahead of making airplanes–and 346 people died. Now a new book adds to the list of damning indictments.
Canadian road, what an epic shot, wow!
PERSONAL FINANCE
This article is great: "The Poverty of Riches".  The first example of people working in Big Six (now, Final Four lol) accounting firms to make partners and the high costs inflicted in personal lives sure hits close to home as I made the decision to leave that world in the late 90s. And never looked back, never regretted it!
"Some people are so poor, all they have is money." Bob Marley
So why might it be harder for someone to find spiritual enlightenment when they're rich? And why is it that the pursuit of wealth often compromises other parts of our lives? Here are a few possibilities:
1.    The people in our lives—and even our faith—can't compete with our money.
2.    More is an insatiable disease, while its remedy, contentment, is elusive.
3.    Our culture has adopted a "You deserve" mindset.
People LOVE to talk about their winners. You hardly ever hear about their losses, it is a human thing. But always beware of The Other Side of a Mania. Article goes into some of them such as: Litecoins, Musk tweets, SPACs, meme stocks, the scam with Squid Game crypto coin. Be careful out there!
On the other side of every mania lies the reality of the weighing machine. It was always there, lurking in the background, but in the midst of a parabolic, sentiment-driven advance, nothing could seem more irrelevant. Over the past year we've seen this story play out in one mania after another. And as long as human beings and their emotions are involved in markets, we'll see plenty more in the years to come.
The people involved in crypto are, well, one of a kind to put it in PG terms. From Crypto to Christie's. And this dude is out there, yikes! Make up your own minds…
Vignesh Sundaresan, aka MetaKovan, has amassed a digital art collection worth tens of millions of dollars. His path to riches was sometimes rocky.
Love this website, check it out: Aberrant Beauty.
I had never heard of her! The most dangerous woman in San Francisco. Reading this brought to mind the song Psycho Killer by The Talking Heads.
For nearly 200 years, San Francisco has been the last stop of petty thieves, con artists and killers. Iva Kroeger was all three.
Another freediver story: The Depths She'll Reach.
Sunken by grief, Alenka Artnik found herself alone on a bridge, contemplating suicide. Ten years later, she is the world's greatest female freediver and getting stronger with each record-breaking plunge. How one woman emerged from mental health struggles to push the limits of the human body.
The Winners Of "The Environmental Photographer Of The Year 2021. Enjoy these amazing shots!
MILES & POINTS
HOT CREDIT CARD OFFERS: 100k Capital One Venture X, 75k CHASE Ink Cash, 75k CHASE Ink Unlimited, 100k CHASE Ink Business Preferred, three personal 100k CHASE Southwest cards, 50k CHASE Sapphire Reserve, 80k CITI Premier, 20k CHASE Freedom Flex & CHASE Freedom Unlimited, 80k CHASE United Quest, 60k BANK OF AMERICA Alaska Business, 150K CHASE IHG Rewards Club Premier (look Under "Mastercard" for this one and not Chase!) and many more, including many AmericanExpress cards, including Delta, Marriott and Hilton cards! Please check out my Affiliate links. Terms apply to American Express benefits and offers. Visit americanexpress.com to learn more.

If you do not see a credit card with my affiliate links, perhaps I could refer you? Contact me!
This section is about my hobby addiction of collecting frequent flyer miles and hotel points since the early 1990's! Feel free to skip this section and parts of the next one if this is not for you.
Newbies: One of the best deals in this hobby remains the Southwest Companion Pass. Yes, it means you can bring a companion with you for free when you fly Southwest. It is amazing Southwest has not killed this deal yet. And you can get it done with, what else, Southwest credit cards as laid out in this post: It's Time: Get Your Southwest Companion Pass. It will be appreciated it if you get the cards with my links AFTER you decide they are right for you. Remember, if you carry balances on your credit cards this game is NOT for you, please leave! We never pay interest to the banks, EVER! [Update: The 100k Southwest cards expire tomorrow December 7!]
It is near the end of the year so it is time to make sure all credits are claimed: Use or Lose These Annual Credit Card Credits and Perks [2021].
I was really looking forward to the new Chase Air Canada Aeroplan credit card as I was hoping it would come with a 100,000 miles signing bonus. Well, nope. The signing bonus is a disappointing two vouchers to redeem for trips costing up to 50,000 miles each. And no, they can not be used together. You can learn more about this card here: A wild card enters the game: Chase's Air Canada Aeroplan Card. I do NOT recommend this card! Hopefully it just fails and Chase learns that doing similar signing bonuses and just gives us 100k points that we can do whatever we want whenever we want. This product is good for regular Air Canada flyers and big spenders. For the 99.6% of us out there, PASS!
Another good weekly posts roundup: Best in Miles, Points, Credit Cards, Travel and More: Around the Web Nov 28 — Dec 4, 2021.
BLOG BUZZ
We are now entering BLOG BUZZ, a section for advanced hobbyists and veterans of this fast imploding hobby and also a section where I go on and on about some stuff that happens in my life because it helps me feel better about myself.
I saw this first here and then to other successful blogs who have ghost writers monitoring the blogosphere and jump on important posts they see elsewhere and copy them…when they are not busy writing clickbait posts and posting them to such successful blogs by barely changing the headline. Anyway, this is the post: Alaska Airlines Makes Iberia Awards Available For Bookings.
I made it back to the US by burning 36,000 United miles to fly coach on Aegean Air out of Thessaloniki, Greece SKG to Frankfurt FRA where I stayed one night again at the Hilton Frankfurt airport for 38,000 Hilton Honors points and this time I got a very sweet suite upgrade finally! I have been trying to cancel or change my original Singapore Airlines award (same route, business class) but I can not get a hold of them by phone, lines are busy or backed up. So, I sent the airline an email and we will see what happens. I tested negative for Covid three days after I arrived and will test again 7 days out. Maybe I did not bring Omicron with me, phew!
I have so much to catch up! This blog's revenue since November 22 is $0. Every post is a gift going forward. If you are going to complain about anything just think how much you are paying to read this! Thank you to readers who get some value out of my blog. Which has always been the mission you know…to Educate. Entertain. Inspire. In that order! Enjoy it while it lasts…
The Detroit Lions won a game and the coach of the University of Michigan football team went from an idiot to the coach of the year after winning the Big 10 Championship and now playing for a national championship…amazing turn of events here in Ann Arbor!
Let me leave you with this…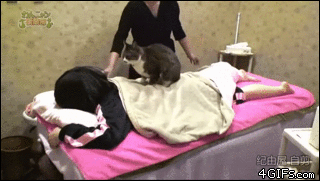 Thank you for reading my blog. If you enjoy it please pass it on to a family member or friend, thank you!
TBB
travelbloggerbuzz@gmail.com
Follow TBB on Twitter @FlyerTalkerinA2.
You can subscribe to TBB below, winners only!
Opinions expressed here are author's alone, not those of any bank, credit card issuer, hotel, airline, or other entity. This content has not been reviewed, approved or otherwise endorsed by any of the entities included within the post.