Another TBB post featuring the most eclectic links around the web such as the latest Google Flights improvement, the Tesla founders, the best inventions of 2021, how the frequent flier programs evolve to serve banks, we travel to Switzerland while visiting the best lounges, how to avoid being sold annuities, the current state of the economy and markets, executioners talking about their feelings, moron Aaron Rodgers, a crazy dude running across the US five times, mask up people and more!
TBB Blog Mission: To Educate. Entertain. Inspire. In That Order!
Support TBB by applying for CREDIT CARDS or visiting our

LINKS

or Donate

You like my blog? Send a link to someone please!
Some of the links are behind a paywall. You can try to read them using Archive.is.
TRAVEL
And with yet another Google Flights improvement I have officially retired the old ITA Matrix airfare search engine: Google Flights Adds Incredible New Price Tracking Feature.
If you want to see an amazing video about Switzerland in 8k do not click.
I swear, I gained 10 pounds at that Qatar lounge in Doha some years ago: The Best Airport Lounges in the World — and How to Get In.
PERSONAL FINANCE
Be careful out there! Purchasing an Annuity was My 42-Year Financial Mistake. Look, the concept of annuities is great. In practice, they are usually very expensive products sold by commission salesmen who can make a LOT of money selling them than other products. Fixed annuities have their purpose but in this era of low interest rates it does not make too much sense to lock up such a low return for life. And these fixed annuities are not sold that much because the sales commissions for them are nowhere near as high as other types of annuities.
I had no idea about this: Tesla Had 5 Founders. Why Did Only Two Get Really Rich?
I think this is a nice recap. The Current State of the Economy and the Markets. Really sad that inflation is overshadowing everything. I think and hope it is transitory as we work through the shockingly high demand living with Covid which is causing weird supply chain and labor shortage issues. But it may take some time. In the meantime, again, everything else is great! I agree with the ending of the article:
We live in a weird economy right now where things are simultaneously booming and annoying.
A colleague recently said and I agree: "This is the most confusing environment".
COVID-19
I am in Greece right now. Talk about a weird time being here with Covid cases exploding and…everyone bent to go on living. You need a QR  code to enter cafes and restaurants and stores showing you are vaccinated (or had recovered from Covid). It is connected to everyone's government health insurance number which I do not have so I carry my CDC card, passport and my negative Covid rapid test result everywhere. I need to show the negative test result to even see my mother living in a retirement home/assisted living facility. And residents are now not allowed to go out and my plans to take her all over visiting places have been interrupted.
I was really nervous about the result because on the last flight there was a guy sitting one row ahead of me who was coughing up a storm (with a mask of course) and everyone near him scrambled tot the back of the plane! Now I am in a hotel in my hometown Larisa and I think the room next to me has the Do Not Disturb sign since I have been here with room service dishes outside the door and, again, lots of coughing too so I am concerned about another Covid rapid test tomorrow (they are valid for 48 hours).
Meanwhile in Germany infections surpassed 65,000 in the past 24 hours, highest ever. And Michigan is #1 in the US.  These are really strange times we are all living in…
So, mask up! Mask-wearing cuts Covid incidence by 53%, says global study.
ODDZ & ENDZ
This is great: THE BEST INVENTIONS OF 2021.
Ok, I have gotten into running in my 50s but I am not as crazy like this guy, wow! The real life Forrest Gump: why did Rob Pope run across the US five times?
I think all of us were shocked about how much of a moron jock Aaron Rodgers proved to be. It boggles the mind really. And then Kareem Abdul-Jabar with this piece took him out at the back and delivered a vicious beating that he deserved: Aaron Rodgers Didn't Just Lie.
Rodgers complained that the "cancel culture" was coming for him, but his own words cancel him as a liar and a bad thinker. If he had a principled objection to the vaccine, he could have chosen not to play, like Kyrie Irving, who at least is honest. What really sacked his whining stance was his refusal to wear a mask during interviews to protect others from sickness and death. That was merely his hubris and arrogance against what he called the "woke mob." In this case, woke means compassion and responsibility toward others. He might also remember that the only reason he is able to play in front of crowds again is because all those suckers got vaccinated.
What if your job was to execute people? This was tough to read and watch: They executed people for the state of South Carolina. For some, it nearly destroyed them.
MILES & POINTS
HOT CREDIT CARD OFFERS: 100k Capital One Venture X, 75k CHASE Ink Cash, 75k CHASE Ink Unlimited, 100k CHASE Ink Business Preferred, three personal 100k CHASE Southwest cards, 50k CHASE Sapphire Reserve, 80k CITI Premier, 20k CHASE Freedom Flex & CHASE Freedom Unlimited, 80k CHASE United Quest, 60k BANK OF AMERICA Alaska Business, 150K CHASE IHG Rewards Club Premier (look Under "Mastercard" for this one and not Chase!) and many more, including many AmericanExpress cards, including Delta, Marriott and Hilton cards! Please check out my Affiliate links. Terms apply to American Express benefits and offers. Visit americanexpress.com to learn more.

If you do not see a credit card with my affiliate links, perhaps I could refer you? Contact me!
This section is about my hobby addiction of collecting frequent flyer miles and hotel points since the early 1990's! Feel free to skip this section and parts of the next one if this is not for you.
This space has changed so much in the last several years…
Airlines Are Rewriting the Rules on Frequent-Flier Programs—Again
Finally! We can see the free night certs in our Hilton Honors accounts! So, by 2030 I predict we can even book them online instead of having to call!
BLOG BUZZ
We are now entering BLOG BUZZ, a section for advanced hobbyists and veterans of this fast imploding hobby and also a section where I go on and on about some stuff that happens in my life because it helps me feel better about myself.
Got this crazy idea to do my trip report, all on Twitter. Follow this thread and hashtag #TBBTripping. I am keeping it up…barely.
I have enough hotel points in the bank so I did not get into this Wyndham Vacasa thing yet. Because knowing Wyndham…I know when I do it they will kill it lol. But if you do, here is a good post on how to book them: Booking Vacasa Vacation Rentals with Wyndham Rewards Points is Really Easy (Just Call).
This is my mother, reunited after June 2019. Never ever we thought Covid activity was going to be at all time highs here in Greece in November 2021!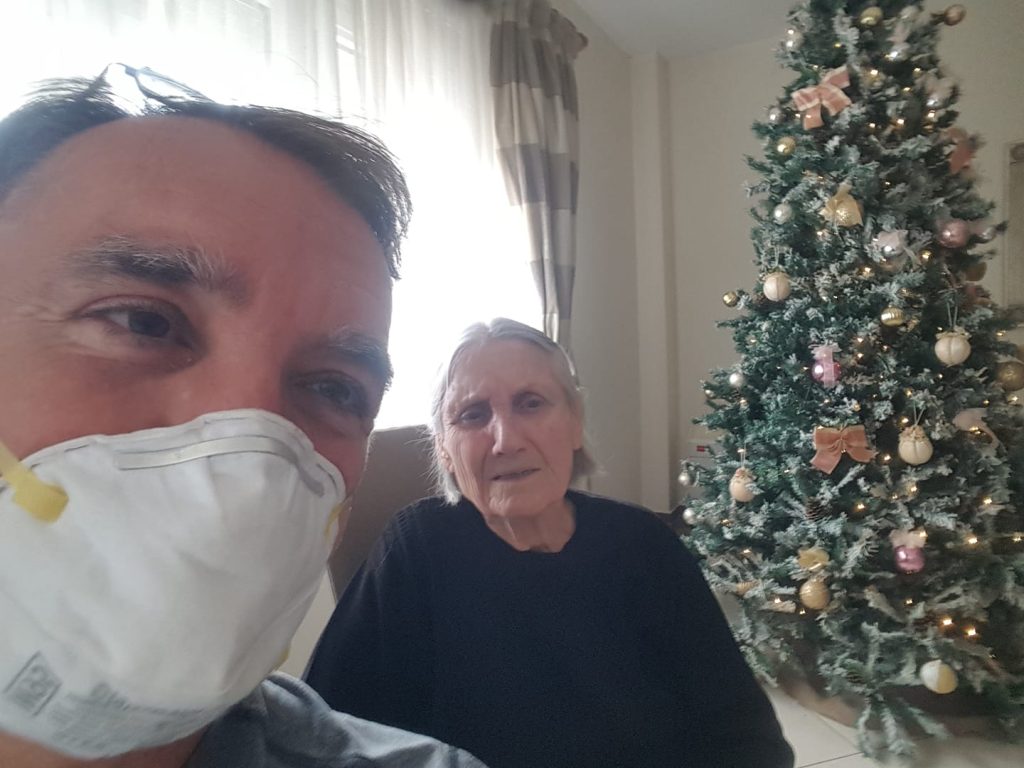 Really busy here spending time with mom and then trying to see everyone before the next time I visit again. This has been the story of my life basically. But every year I feel less connected to this place and miss my home in Ann Arbor, Michigan more…
Let me leave you with this…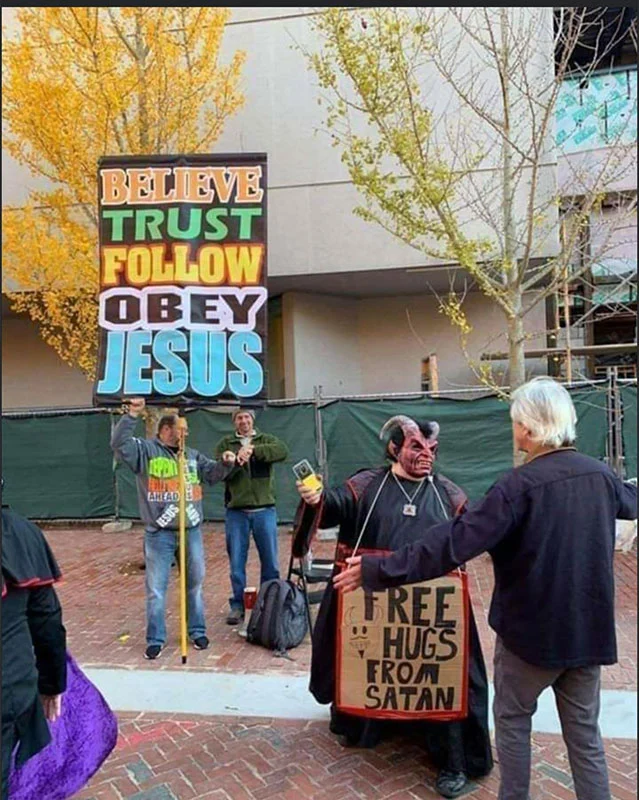 Thank you for reading my blog. If you enjoy it please pass it on to a family member or friend, thank you!
TBB
travelbloggerbuzz@gmail.com
Follow TBB on Twitter @FlyerTalkerinA2.
You can subscribe to TBB below, winners only!
Opinions expressed here are author's alone, not those of any bank, credit card issuer, hotel, airline, or other entity. This content has not been reviewed, approved or otherwise endorsed by any of the entities included within the post.