I bring you Google Flights tricks, child tax credits, Tether scandal, Darkside ransomware, travel to Russia and Jupiter, fly on the largest airplane, more on the NFT mania and free money, prove that lockdowns were good, suicides, buildings, killing of deals, my new travel rewards credit card, bad haircuts, most rewarding hotel programs on paid stays and more!
TBB Blog Mission: To Educate. Entertain. Inspire. In That Order!
Support TBB by applying for CREDIT CARDS or visiting our

LINKS

or Donate

You like my blog? Send a link to someone please!
TRAVEL
I am now using Google Flights more and my geeky favorite ITA Matrix site less. We all evolve I guess: Google Flights: How to Find the Best Travel Deals.
Some time ago I posted about that airplane that was being built to fly and wondered if that will ever happen. Apparently, it did, now twice! Watch This Test Flight of the World's Largest Airplane. This beast has "six engines and a wingspan of 385 feet—slightly longer than a football field."
Love the photography and it looks COLD! Post-industrial Landscapes of Soviet-Era Monotowns.
The Jupiter photos are outta of this world, oh wait: New Colorful Photos of Jupiter Reveal Its Strange Atmosphere.
PERSONAL FINANCE
The NFT mania has mostly deflated lately but it is still out there. I think it is a joke but I am naturally suspect on most new technologies. I am happy some artists made some money off their works. I think the whole problem with all this wild speculation going on in the crypto space is…just too much money floating around. The Untold Story of the NFT Boom. Digital creators used the blockchain to create a whole new art scene. Then their work started selling for thousands — sometimes millions of dollars. 
No, the free money coming is not going to stop. Sometime this month you will see more if you filed your 2020 tax returns before up to $10,200 of unemployment compensation was deemed not taxable (income limited):  Single taxpayers who lost work in 2020 could see extra refund money soonest. More coming later on….and sometime in July we have IRS sending more money to taxpayers as advance payment of the child tax credit for 2021: Child Tax Credit monthly payments to begin rolling out July 15. Oh boy, the 2021 tax preparation season will be another hell!
Learn more about the Tether scandal HERE. Oh, that oil pipeline company paid the ransom to the hackers in, wait for it, bitcoin. Who says this "currency" is not being used, sad lol!
COVID-19
I am still stunned by the CDC decision to let go of masks among the vaccinated. Why the rush when we are doing so well? Why not continue the vaccination and suppressing the virus even more so then we can finally do a legit trace operation? I thought the problem in the CDC operations was the Trump administration interfering with it. Well, maybe not. Save the CDC!
This always made sense to me: Yes, lockdowns were good.
And lo and behold, when we look at evidence, we find that lockdowns accounted for only a small percent of the economic slowdown.

Denmark locked down and saw its economic activity decline by 29%; Sweden chose not to lock down, and saw its economic activity decline by 25%. The biggest economic destroyer by far was not government policy; it was fear of COVID.
As the evidence above shows, it's fear of the virus that was the big economic killer. And if fear is proportional to actual infection rates, then by suppressing the virus, lockdowns reduced fear…Countries that don't lock down will have higher infection rates, thus prolonging the fear and keeping people in their house for longer (on top of having to pay higher medical costs). [Amen!]
ODDZ & ENDZ
MILES & POINTS
HOT CREDIT CARD OFFERS: 80k CHASE Sapphire Preferred (& $50 Grocery store credit), 100k CHASE United Quest, 100k CAPITAL ONE Venture Rewards, 75k CHASE Ink Cash, 75k CHASE Ink Unlimited, 100k CHASE Ink Business Preferred, 60k CHASE Sapphire Reserve, 60k CITI Premier, 20k CHASE Freedom Flex & CHASE Freedom Unlimited, 125k CHASE IHG Rewards Club Premier (& a free night) and many more, including many American Express cards! Please check out my Affiliate links. Terms apply to American Express benefits and offers. Visit americanexpress.com to learn more.

If you do not see a credit card with my affiliate links, perhaps I could refer you? Contact me!
This section is about my hobby addiction of collecting frequent flyer miles and hotel points since the early 1990's! Feel free to skip this section and parts of the next one if this is not for you.
Newbies: There are no stupid questions. Actually, there are and they are the ones you were thinking to ask but never did. We were all newbies once, do not hesitate to ask any question. Fire away in the comments or email me.
We now have a deal ending date. The World of Hyatt Visa 60k offer ends May 26, 2021. Chase Hyatt Credit Card: 60,000 Point Bonus Returns (30k Requires $15k Spend). No idea if the bonus will improve, note that to get the full 60k points it requires some serious spend. Available HERE or use my REFERRAL link. Remember, several Hyatt Place properties allow nights for just 5k points, do the math for the $95 annual fee.
We like to stay at hotels for free around here but just in case you do the unthinkable: Which hotel loyalty program is most rewarding on paid stays?
I am waiting for Chase to finally mail me the United Quest card so I can get to do the minimum spend and soon earn another $100k United miles. My plan is not to renew my United Explorer Visa card…Other than this card and a few spending 5x based promos in Hyatt and Southwest cards there is not much going on in my end. It is kind of boring. I am itching to book travel though…
BLOG BUZZ
We are now entering BLOG BUZZ, a section for advanced hobbyists and veterans of this fast imploding hobby and also a section where I go on and on about some stuff that happens in my life because it helps me feel better about myself.
Look at what Caroline is up to! Fly 49 States. Go girl!  Check her Instagram flying updates HERE.
He finally did it you guys, he killed that deal! 🙂 Necker Island no longer bookable with miles.
Times are getting tougher in MS land: Mastercard gift cards not processing as debit at Walmart.
Booked two nights for daughter in a Miami beachfront hotel burning some IHG Rewards points. I am finding ways to burn my millions of miles/points on my kids it appears. And I am thinking about flying again…just thinking at this point.
Last week I did notice a slowdown in the blogs and I did not publish a blog post on Monday. I did not have enough TBB worthy material. And no Best of Web candidates so expect one more post later this week.
Ok, I end this post with something funny: 40 Tragic Hair Accidents, As Shared In This Online Community. Which one is your favorite? 🙂
Let me leave you with this: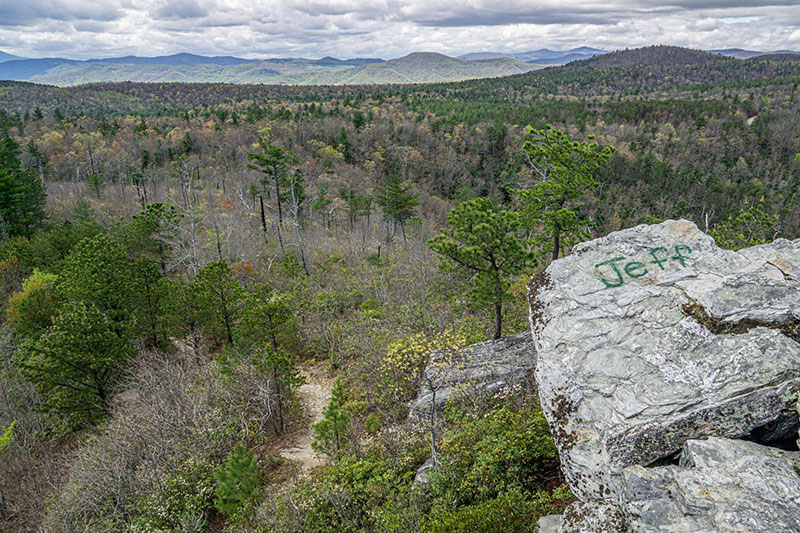 Thank you for reading my blog. If you enjoy it please pass it on to a family member or friend, thank you!
TBB
travelbloggerbuzz@gmail.com
Follow TBB on Twitter @FlyerTalkerinA2.
You can subscribe to TBB below, winners only!
Opinions expressed here are author's alone, not those of any bank, credit card issuer, hotel, airline, or other entity. This content has not been reviewed, approved or otherwise endorsed by any of the entities included within the post.