Another TBB post featuring the most eclectic links around the web such as what makes great investors, market timing cost is steep, what will become of a declining China, jerk David Solomon running Goldman Sachs, the latest painful Amex Platinum card changes, an amazing story about a serial killer and the lady who survives him and becomes his friend after finding Jesus, advising the young crypto bros, Elon Musk exposed, more on real estate in the US and China, Beirut the day it blew up, best California beach hotels, oldest bar in each US state, the fastest trains, Concorde mania and a lot more today. Thank you for reading and keeping this blog going, enjoy it while it lasts.
TBB Blog Mission: To Educate. Entertain. Inspire. In That Order!
I use and recommend Proton VPN <—– REFERRAL LINK
You like my blog? Send a link to someone please!
No ads, no clickbait. No sponsored posts.

This blog publishes every Friday. This is a one man labor of love operation.
I want to single out one article that blew my mind. A vicious serial killer abducts a young mom outside a Kmart. And you won't believe what happened next. She is way into religion, a fan of that slick Kenneth Copeland televangelist (seriously?), she casts out the evil out of him while abducted…and, to summarize, she survives, becomes friends with him and gets to say goodbye before he gets executed. Why isn't this a Netflix special yet? Respect to this woman, let's forgive her for listening to Kenny smh…
True Crime, True Faith: The Serial Killer and the Texas Mom Who Stopped Him
PERSONAL FINANCE
In bull markets everyone is an investing genius. What Makes a Great Investor? You find out a lot in bear markets when everything is burning. Everyone's risk tolerance is way higher before they meet that first bear market and that is when you discover your true risk tolerance.
Being great is about more than just the final achievement. It's about the struggle, resilience, and wisdom that only comes from overcoming adversity along the way. Hard times in investing are inevitable; there's always another correction or bear market on the horizon. The perseverance shown through these challenging times is what separates the good from the great. Enjoy the calm markets for as long as they last, but remember this: when the seas get rough, when the skies turn dark, when the markets are in turmoil — that's where greatness lies.

Investing is for optimists. And there has always been room for them Cassandras who feast on pessimism. Against Cassandras: The performance impact of Cassandras. The article goes on to look how these Cassandra zealots have performed and it is, well, dismal. Love the conclusion in the final paragraph:
In sum, if you listen to Cassandras, I am very confident, you will lose money in the long run. The only way to make money with doom and gloom forecasts is to time them both on the way in and on the way out very precisely. And I know nobody, who can do that. In fact, the simple observation that the Cassandras all seem to be bearish all the time should tell you one thing: The only ones making money from these doom and gloom forecasts are the ones who make them.
Speaking of market timing, just Don't Do It…
CRYPTO
I just can't believe how many fell for this guy. And he continues to act like an entitled moron. Likely to stay behind bars for a long time…Sam Bankman-Fried is going to jail.
Interesting article in the New York Times: Letter to a Young Crypto Enthusiast (or the Merely Curious). I don't know, maybe the youngsters should look into growing their marketable skills and just stick with a diversified boring investnent plan instead? Also, the quote below by William Bernstein made me smile and nod approvingly. Archived link.
"Older people don't put money into crypto as much as younger people not because they're not with it, but because they've seen this movie before, and they know how it usually ends."
SCAMS
Finally, the IRS is doing something about them Malta pensions. IRS Visits To Dozens Of Rich Americans Drive Malta Pension Probe. This whole thing just screams out loud how unfair the tax laws are for the common people. A badly written tax treaty with Malta, slick tax lawyers jump in with solutions pumped to rich people interpreting provisions in the most advantageous way saving millions in taxes while earning the big bucks. Hopefully, the IRS can burn them now. It appears the payback started but it won't be easy. Because of them expensive lawyers again smh.
The Malta pension plans differed sharply from qualified U.S. pensions. They placed no limits on Americans putting in a wide range of assets, like securities or cryptocurrencies, without regard to their income. Those assets could appreciate without tax, and plan holders could start untaxed distributions at age 50. [Bold font for emphasis]

Some good basic tips, be careful out there! People are losing more money to scammers than ever before. Here's how to keep yourself safe.
ELON vs ZUCK
I don't know why I bother but I must admit I enjoy posting anti Elon Musk links… Elon Musk won't fight Mark Zuckerberg in a 'cage match' – because he knows he'd lose. And this one is just brutal and on target. America's richest and most cowardly man, Musk, proposed an idiotic fight, then came up with every excuse not to really do it.
He is too warped by wealth and stunted by immaturity to grasp that a fight is not about winning, but about doing something hard. Something for which there is no shortcut. The willingness to suffer, to lose, is what gives it its value. Ironically, if Musk could experience the cleansing ego-death that fighting can deliver, he would lose his infatuation with the spectacle of it all. Sadly for all of us, the richest man in America is not built like that. It's too bad. If he was, he might use all his money and power to do some good. Instead, he just uses it to debase himself in novel ways. His entire personality is a demonstration of the fact that, sometimes, it can do a person a lot of good to get his ass kicked.
This is probably one of the best articles on Elon Musk: How does Elon Musk get away with it all? The billionaire's heroic image is built on media praise, breathless fans, and … romance novel tropes. This is how the article ends:
As the New York Times put it in that 2015 biography review, it takes a lot for a jet-setting celebrity billionaire to turn himself into an underdog. Yet for Musk, it seems to come easily. The vulnerability of Musk's carefully crafted image helps mask the power he wields: He becomes a victim at the mercy of a wicked press and an ungrateful human race. For the romantic hero, trolling is just one more bad-boy affectation to be stripped away by the right person, by the person who can fix him while he's busy saving the world. Which surely he will do. Any day now.
REAL ESTATE
This graph, wow. Found here.
This blog started with a focus on miles and points and travel. It has evolved since then. Everything below deals with the hobby of collecting frequent flyer miles and points. If you are not interested, you can stop here, thank you.
MILES & POINTS NEWS/PROMOS/MY ACTION
This is a good one to bookmark: Credit Card Application Rules For Each Bank, All In One Place.  These are getting steadily stricter. Even Capital One Bank, a bank not easy with approvals, Adds 48 Month Rule Eligibility. In the early days of the hobby the only restriction we had was Citi allowing us to get a new AA credit card every 30 days lol.
Speaking of continued hurt in this space, this one hurts a lot personally: AmEx Platinum Increases AU Fees, Further Restricts Sign Up Bonus, Audible Removed. Son has the personal Amex Platinum card and has been treating his family to a Platinum Authorized User card for $175 per year. With each card now at $195 each I think we just said goodbye to the Amex Centurion lounges, so sad.
The trend continues with this hobby not giving us as much Bang as it used to. You would never know this if you read all the miles/points blogs because it is in their self interest to keep you in the loop by enthusiastically pumping up how much better your life will be if you get various credit cards with their affiliate links. Don't fall for them, keep it simple, do as much as you can to keep it mentally healthy because this could turn to an addiction that can have severe consequences, you have been warned. I have slowed way down myself and my goal is to keep burning and knocking off credit cards from my arsenal…
I think this is great, finally a true enhancement: Southwest Adding Free Standby For All Passengers.
Another airline program goes revenue based by the way: Finnair will join Avios – what does it mean for you? I guess maybe one day I will burn my British Airways Avios points for flights other than Detroit – NYC LaGuardia on American Airlines…one day.
Interesting list of lounges here: The 10 Best Priority Pass Lounges in the World, Ranked.
Every time I say I am ready to get a new travel rewards credit card to earn another juicy Signup Bonus…I look at my > 4 million miles/points stash and change my mind. When I get bored these are the two offers below I should jump to…one of these days before they expire. And as the Chicago and London marathons coming up do not look feasible…I will cancel the Hyatt reservations and end up with even more points…first world problem I guess.
Hard to believe this offer is still around as of posting date:
These days every 100,000 points credit card Signup Bonus should always be in your radar. And here it is again: Ink Business Preferred Credit Card 100,000 Bonus Points. It used to require a bigly $15,000 minimum spend in three months. But the new offer requires only $8,000 minimum spend, almost 50% lower. For a card with an annual fee of $95. It earns 3x on travel, shipping, internet, cable, phone, social media/search engine advertising. Probably not a keeper for the long term but that is just me, you can decide for yourself, we are all different. The card will allow you to transfer your Ultimate Rewards points to airline/hotel partners in case you do not have the Chase Sapphire Preferred which I prefer and do hold for the duration. You can apply for the card with my Credit Card Links or you use my REFERRAL LINK, thank you!
Shockingly, I do not think I ever had the Amex Green card before. But I could be wrong. I should give it a shot click before the 60,000 Membership Rewards offer expires. Which is the highest Signup Bonus ever. And it now comes with up to $200 travel statement credit to more than offset the $150 annual fee. But wait, there is more. I could get me a $189 CLEAR membership reimbursed…Which will come in handy because these TSA Pre lines are sure getting longer these days. And the minimum spend is only $3,000 in the first six months. As far as earning goes, it earns 3x on travel/transit and restaurants, nothing earth shattering but decent. For a year or two anyway. It has been so long since I applied for an Amex card, I swim in the Chase Ultimate Rewards ecospace primarily. I wonder if Amex will let me have it or give me that dreaded pop up when applying to get lost. Anyway, first see if you can be referred and if you would like to help the blog, you know what to do HERE, thank you.
American Express Green Card Best Ever Offer, 60K Points + $200 Travel Credit
ADVANCED
Question: Chase Ink cards used to be glitchy paying Federal income taxes recently. Are they now working normally again?
I have been using Milesfeed and Pointsbuzz to keep up with the miles and points blogs for a very long time. Milesfeed has been acting weirdly lately as it revealed a new format which posted the blog updates by chronological order and not shown by each blog separately in its own column. Feedback was strong so it went back to the trusty old format. And it cleaned up deleting some defunct blogs and finally added mine as well, well done. It is now clearly the better site between the two aggregators.
A total of six nights last week in Seattle staying at the Hyatt Regency and Hyatt Olive 8, two of the nights were for son plus one. All on my World of Hyatt points and one Free Night cert. I hit the 10th Hyatt brand and earned another Hyatt free night. Son returned to Seattle for business this week and booked the Thompson hotel per his dad's instruction so he can hit Brand #5 and earn a free night as well. This is for the excellent Hyatt Brand Explorer promotion where you earn a free night after you stay in five different brands. These night certs expire after one year by the way.
We got an amazingly large suite upgrade at the Olive 8. There is a lovely lounge at the Hyatt Regency across the street and it is hardly used, mostly because other than snacks there is really no food served. The breakfast buffet at the Regency is great, it is a much larger hotel and very busy with conference attendees. Son visits Seattle for business and he likes the Grand Hyatt the best he said. The happy hour at the main restaurant at Olive 8 is outstanding value and superbly made food. Parking at the Olive 8 is valet only. Of course, as World of Hyatt Globalist, all the breakfasts and parking charges were waived. I am going to miss this elite status but I am not going to go out of my way to do about another 25 nights or so. Maybe I should have jumped on that Bilt Globalist promo, oh well.
Just a few pics from our trip: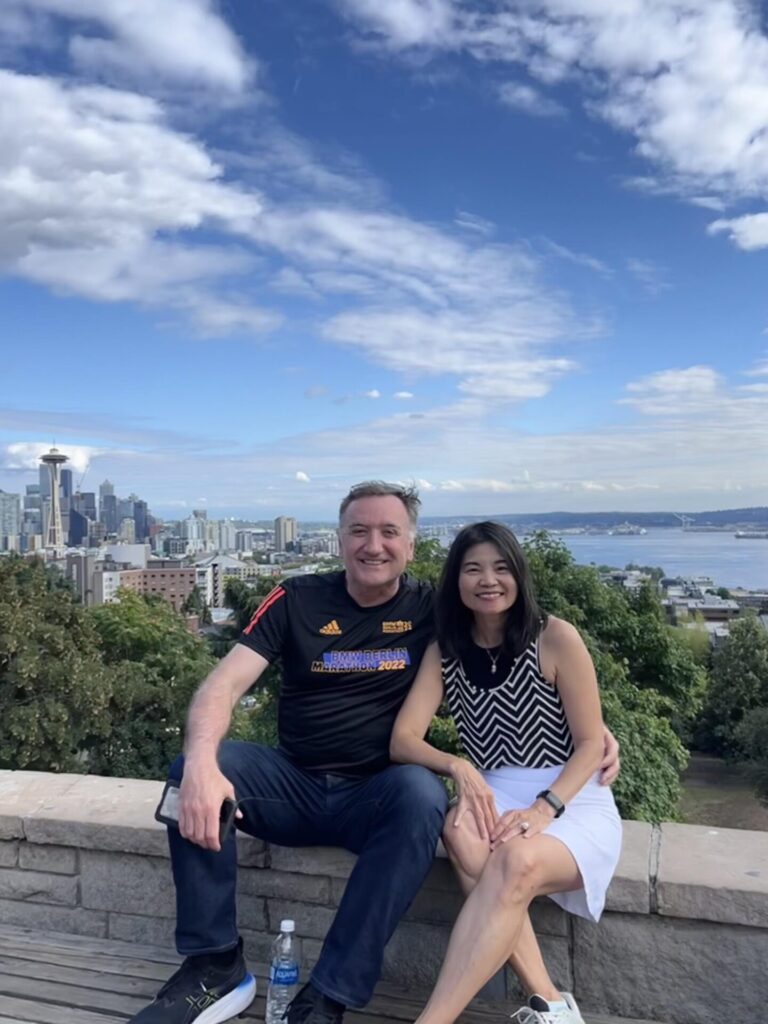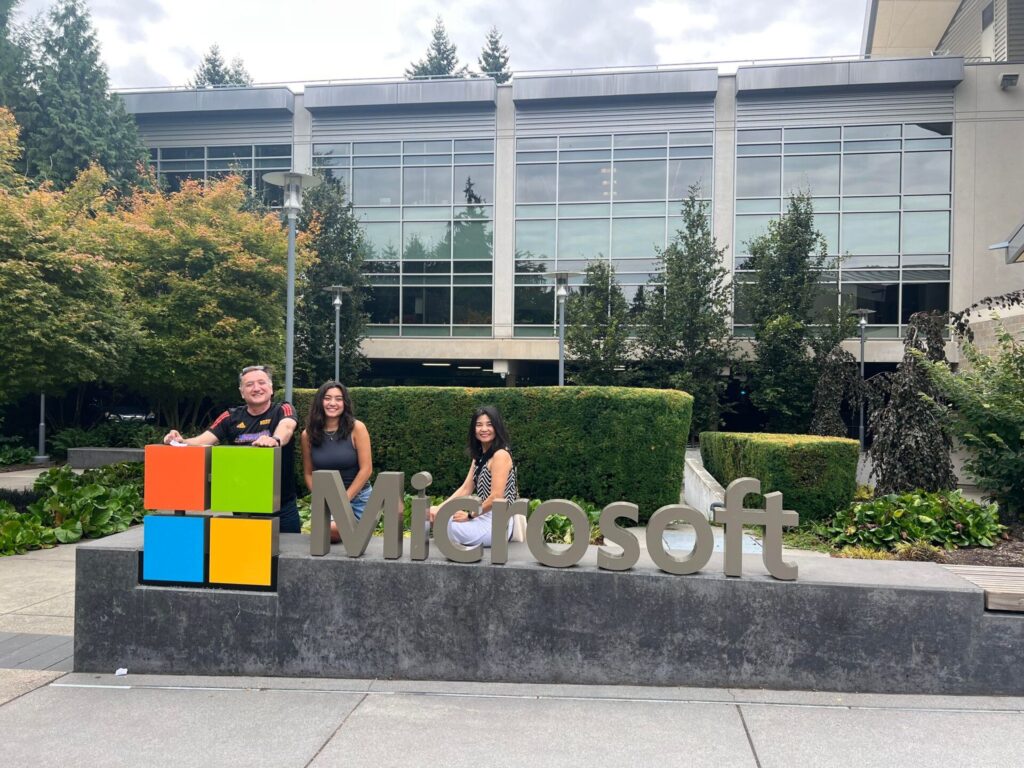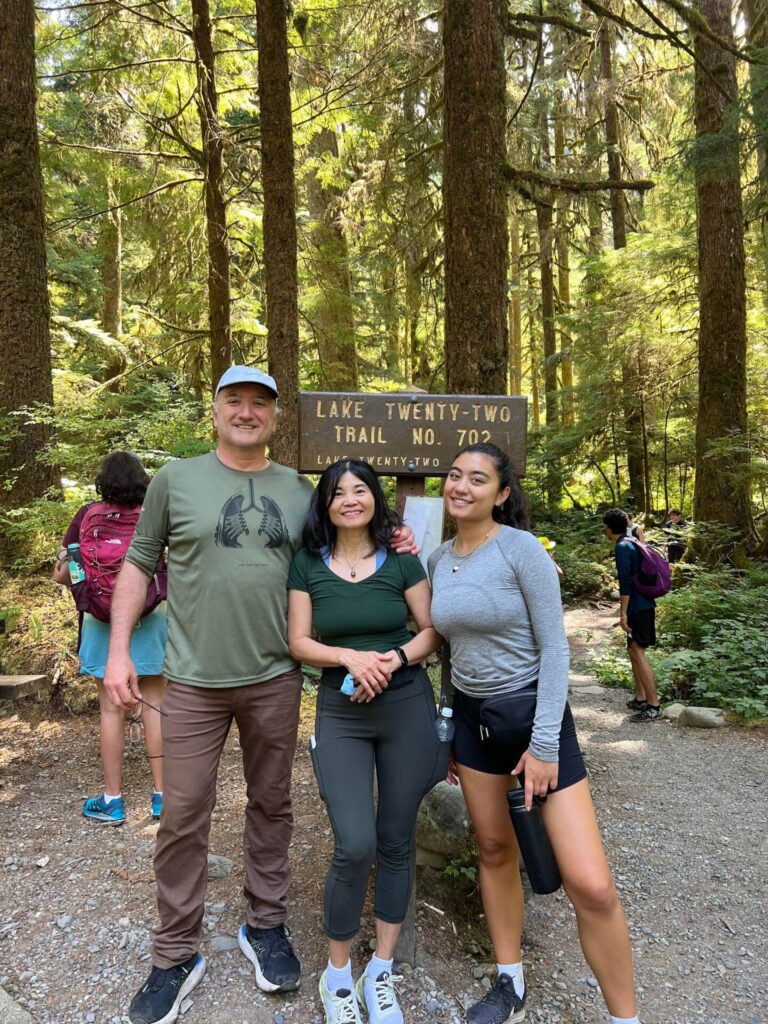 MILES & POINTS
HOT CREDIT CARD OFFERS: 75k CAPITAL ONE Venture X, 75k CAPITAL ONE Venture Rewards,  75k CHASE Ink Business Cash, 75k CHASE Ink Business Unlimited, 100k CHASE Ink Business Preferred, 60K CITI Premier, 40k CAPITAL ONE VentureOne Rewards, $1,000 Cash Back CHASE Ink Business Premier, 140K CHASE IHG Rewards Premier (with $100 Statement Credit), 60k CHASE Sapphire, 60k US BANK Business Altitude and many more including many AmericanExpress cards such as Delta Airlines, Marriott Bonvoy and Hilton Honors cards!  Please check out my Affiliate links. Terms apply to American Express benefits and offers. Visit americanexpress.com to learn more. If you do not see a credit card with my affiliate links, perhaps I could refer you?

This section is about my hobby addiction of collecting frequent flyer miles and hotel points since the early 1990's! SKIP if you are not into it!
As of today, I have burned 787,950 miles/points year to date in 2023 and have 4,197,357 miles/points in the bank. Some do drugs, I do miles lol!
Thanks to US banks, very lucrative travel rewards credit card offers come and go all the time. This section will act as a reference point on the best CURRENT offers. I will designate new material preceded by NEW.
BEGINNERS
The Beginner's Guide to Getting Started with Credit Cards, Points & Miles
BASICS: This travel hacking hobby is mostly about getting the fat Signup Bonus of travel rewards credit cards while of course NEVER EVER carrying a balance. Banks have a marketing budget and are willing to give us many THOUSANDS of miles/points to travel mostly for free hoping to hook us to then charge confiscatory 20%+ interest rates on our balances. The poor souls who fall for their marketing paying these ludicrous interest rates end up subsidizing us responsible consumers who enjoy taking advantage of, cough, such bank marketing budgets! Some of us have been doing this for thirty years creating amazing travel memories…Feel free to ask me questions or post them in the comments, we were all newbies once!
BASICS: Prefer credit cards from the proprietary points programs of banks, such as Chase Ultimate Rewards, American Express Membership Rewards, Citi ThankYou Network, Capital One Rewards Miles because they are a lot more flexible and are not devalued as frequently. Over pure airline and hotel travel rewards credit cards. Pure cash back credit cards may work for you best and they are getting more valuable as airline and hotel loyalty programs keep getting devalued. Sometimes, a pure no annual fee 2% cash back card works best for simplicity!
The Capital One Venture X card offers a 75,000 point Signup Bonus after a minimum spend of $4k in the first three months. If you like simplicity and looking for one (premium) card, I highly recommend this card (and yes, I have it myself!). It has an annual fee of $395 but it comes with a VERY easy $300 statement credit for travel booked on its excellent travel portal, essentially turning it into a $95 annual fee card. But wait…there is more! On each card anniversary you earn 10,000 points essentially making it FREE! Every dollar of spend earns 2 points and flights booked on the travel portal earn 5 points per dollar. You get access to Capital One and Plaza Premium airport lounges and a Priority Pass Select lounge membership and, this is important, you can add FOUR authorized users FOR FREE who can also have their own Priority Pass Select airline lounge membership. You can transfer your Capital One points to up to 18 Transfer Partners. No foreign transaction fees. Free Hertz President's Circle rental car top elite status. Cell phone protection and PRIMARY rental car coverage. Awesome seats at baseball stadiums for just 5k points each. And lots more. Available with my Credit Card Links, thank you for your support!
Get 75K Miles, Lounge Access & More with the Capital One Venture X Card
Other worthy credit card deals going on currently:
REFERRAL LINK: Chase Ink Business Preferred/Ink Cash/Ink Unlimited/Ink Premier
American Express Green Card Best Ever Offer, 60K Points + $200 Travel Credit
Remember, you are NOT allowed to ever carry a credit card balance if you ever get a credit card here!
Let me leave you with this: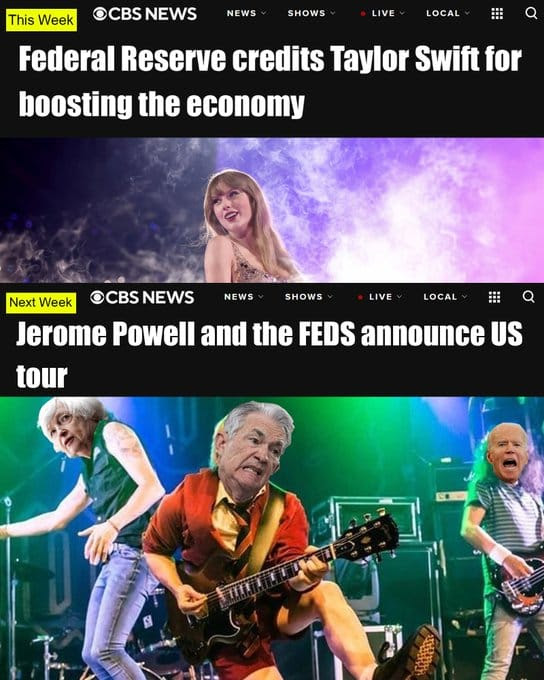 Some of the links are behind a paywall. You can try to read them using Archive.is.
Thank you for reading my blog. If you enjoy it please pass it on to a family member or friend. Or Buy Me a Coffee, thank you!
TBB
travelbloggerbuzz@gmail.com
You can join 564 email subscribers to receive each blog post by entering your email address below and then clicking on Subscribe:
Opinions expressed here are author's alone, not those of any bank, credit card issuer, hotel, airline, or other entity. This content has not been reviewed, approved or otherwise endorsed by any of the entities included within the post.