Another TBB post featuring the most eclectic links around the web such as the greatest traveler you never heard of, the Crypto ponzi laid out by one of the most influential CEOs in this space, seven Ukraine war lessons, my Toledo marathon is in the record books, a travel influencer gets sued and we should all be celebrating, crossing Baikal, the after life of used hotel soap, new definition of alpha, Trust issues, how Uncle Sam spends our money, Jews in Ukraine, an amazingly sad story about a couple Chinese immigrants to New York City, washed up former celebrities, donkeys, more details on how Vanguard got in bed with Amex, some personal stuff about this blog's evolution and see you here every Friday in May.
TBB Blog Mission: To Educate. Entertain. Inspire. In That Order!
Support TBB by applying for CREDIT CARDS or visiting our

LINKS

or Donate

You like my blog? Send a link to someone please!
TRAVEL
Best of Web: I had never heard of this guy before! The Greatest Traveler You've Never Heard Of. J.R. Harris is one of the most prolific solo hikers the world has ever seen. But he'd never tell you that himself. 
To date, J.R. has circled the world some 13 times. He has taken more than 50 multi-week trips in many of the most pristine places on the planet: the Andes, the Amazon, the Adirondacks, Alaska's Yukon, Greenland, the Arctic Circle, Tasmania, you name it. Wherever he goes—however he can—he embeds with the local population, bunking in homes that will have him and breaking bread in a language not his own. Otherwise, he is almost always alone. It is no stretch to call him one of the world's most prolific living solo explorers. In a time when travel is too often bounded by bucket lists—moments measured by monuments seen—J.R. was, is, and will be an anomaly in the very best sort of way: someone who seeks out travel because it is challenging, requires changing of self, serves as a mirror unlike any other. And even though his pace has slowed slightly, J.R. says the trips won't stop anytime soon. Now 78, with an easy grin and gray goatee, he is waiting for warmer weather and planning his next adventure from his apartment in Queens, where backpacking photos and signs of bear warnings neatly line the walls. Morocco sounds nice, he says—perhaps he will finally take his COVID-delayed solo trek across the High Atlas Mountains.
I think many readers of this blog have seen or heard of Cassie De Pecol, the supposedly first woman to travel to every country in the world. And mega self promoter and travel "influencer" who, well, kept promoting and attacking her attackers who were easily showing that she is full of shit. Anyway, now she is being sued by non profit consumer interest group Travelers United and GlobalGaz interviews the lawyer at the non profit who is trying to stop this crap that is infecting the online world. If only this expanded to so many "travel influencers and thought leaders" who are just bank sales representatives of travel rewards credit cards, sigh. Learning about what these people do to make money should make you realize they are only experts in online marketing milking so many gullible people out there smh. Here is the press release:  TRAVELERS UNITED SUES TRAVEL INFLUENCER FOR DECEPTIVE ADVERTISING.
Included in De Pecol's false claims are the following:
De Pecol has falsely claimed she is the first woman to travel to every country. She is not the first woman to travel to every country.

De Pecol regularly advertises and promotes goods without disclosing she is being paid to promote those products.

De Pecol charges $4,500 for one Instagram post [What? My blog does not make that for months! Oh, I don't have Instagram, maybe that's why #sarcasm]
Great video! Baikal Winter Crossing 2022. What makes it even greater is that the guy in orange is my classmate from my Greek high school!
I have a drawer full of hotel soap bars. And of course having left behind half used soap bars numerous times over the years. Did you know what happens to them? This article will shock you: The surprising afterlife of used hotel soap.
Since 2009, the company has:
Collected 13m pounds of discarded soap from hotels
Distributed 68m bars of reprocessed soap to 127 countries
Diverted 23m pounds of plastic and soap waste from landfills
Its biggest partner, Hilton, which signed on all of its worldwide locations in 2019, has contributed 14.5m bars of soap in less than 3 years. 
And then…the pandemic hit with hotels shattered all over the world and…
Wow: Tiansheng Bridge, in China.
PERSONAL FINANCE
Best of Web: A New Definition of Alpha. This is really good advice for youngster aspiring traders who pretend to be investors. Back in the tech dot com days…I still remember a young whiz leaving me a voice mail saying in a nutshell "I am making 24% a year but I am too busy and I am wondering if you can do better". Needless to say dear readers, this guy did not become a client; actually, he did not get a phone call back lol.
Which brings me to the opportunity cost of trading. You can spend time learning to trade, or you can spend time developing another skill. But we have a finite amount of time, so you need to choose wisely. The hours you spend trading are, by default, hours not spent developing something else. The goal is to make more money, remember. By focusing on trading, you are forcing yourself to outperform the indexes. If you can't consistently out-earn market returns, you are both wasting time and missing the chance to work on another skill.
True alpha isn't outperforming the S&P's percent return. True alpha requires you to generate more money by actively trading than you would have otherwise made by spending the equivalent time working on another venture. If you can't outperform the market AND your hypothetical profits from another activity, you took a loss, regardless of what your "percent return" was.
That's the hidden cost of actively trading. A great percent return that underperforms other opportunities is a loss too.
My $0.02? Unless you are Jim Simons, find something, anything, that you can make a lot of money doing, and invest your excess income in the market. No one cares if you made 5%, 15%, or 50%. I promise you the guy who made $1M through his business and made 10% on his investments is more impressive than the one who made 25% on a $100k portfolio.
If you read this dude's explanation of yield farming…you would realize the ponziness (is this a word?) of this crypto crap! FTX/ Defi: If it looks like a duck and quacks like a duck . . .  The dude is Sam Bankman-Fried, one of the most well-known crypto execs and the founder of the popular FTX crypto exchange. Please make sure your head is stable because it may separate from your body from too much violent shaking. These ridiculous people are billionaires smh, life is not fair I guess. Just be careful out there!

Estate planning attorneys love trusts. But they come with complexity and costs! Maybe you should look into simplifying your estate planning instead and focus on making life easier for you and your heirs, including saving lots of money on their fees! Trust Issues. There is A LOT to think about! Start thinking about the choices so you don't leave your loved ones an incredible burden on top of all the grieving!
This article "How Uncle Sam Is Spending Your Tax Dollars" has two great graphs, here is one of them:
UKRAINE WAR
This is an excellent summary of the war so far: Two months of horror and resilience: 7 takeaways from the war in Ukraine.
1. The Russian military: "Everything wrong"
2. NATO's comeback
3. Germany — two steps forward, one step back
4. China's gamble
5. Putin still has lots of friends — and money
6. No cyberwar (yet)
7. Tale of two leaders
Ian Bremmer counts the cost of the war to Vladimir Putin. It is really high! And the war is probably going to get even uglier…
But there is no question that Vladimir Putin's decision to launch a large-scale invasion is one of the worst strategic decisions any leader of a powerful country has made in decades. There is no plausible outcome in Ukraine that won't leave Mr Putin and Russia far worse off than before February 24th, when the war began. Mr Putin has cost his country the lives of thousands of young soldiers, some of them conscripts. He claims that Russians and Ukrainians are "one people," but his war has given Ukraine a stronger sense of national identity than it's ever had before and transformed it into Russia's bitter enemy. He has shown the world that his army is ineffectual, and that billions of dollars spent on modernising Russia's military has been wasted. He has given NATO a sense of unity and purpose it hasn't had in decades and non-members like Finland and Sweden new reasons to join. His actions have driven members including Germany to boost defence spending. Others have dispatched troops close to Russia's border. Mr Putin has convinced Europe that it must stop buying Russia's most valuable exports. He has brought sanctions and export controls on his country that will inflict generational damage. For Europe and America he has crossed the Rubicon. Most grievously, he failed to prepare the Russian public for the true human, financial and material costs of his "special military operation."
COVID-19
What? Severe hepatitis outbreak among children.
The variants of Omicron just keep on coming. And the masks all around keep disappearing…
A few readers have asked how my wife got Covid. It was from a four year old child relative she visited…yeah, they all got it at that gathering. And they are all doing fine.
ODDZ & ENDZ
Best of Web: A Daring Dream and a Lifelong Love, Dashed in a Moment of Violence. Wow, what a story! I sure felt the pain bursting out of this article. A Chinese middle aged couple immigrates to the US to make money to help their son and…ended up in one of those shameful racist attacks. Please sit down before you read this. The pictures will induce tears, you have been warned!
GuiYing Ma built a modest life of service in New York until a shocking attack tore her from her devoted husband.
What happens to young pop stars after the fame leaves them in the dust? 'That's it? It's over? I was 30. What a brutal business': pop stars on life after the spotlight moves on. I must admit I had already forgotten many of them mentioned in the article lol. I do remember Terence Trent D'Arby though!
Prince had died, Michael Jackson, too. D'Arby was still here, albeit with a name change – prompted by a dream he had in 1995 – to help him better bury the past. Today, Maitreya lives in Milan, is happily married with young children, and writes, records and produces his own music, which he releases on his own label, behaving as he damn well pleases. In 2017, this meant issuing a 53-track album with at least one song dedicated to a first-hand experience of impotence. "I'm a fellow who likes to drink and smoke/It used to once hang down to the tops of my shoes/Now all I've got is these limp dick blues." The question of whether anyone is listening any more doesn't seem to trouble him unduly. When I ask what, if anything, he misses from the old days, he replies: "I miss the unbridled, bold, naked stupidity of youth's vibrant electric hubris."
Adorable donkeys are the best! Donkey That Was Rejected by Mother Finds Special Bond With Humans That Raised Him.
This infographic is epic! Nature Timespiral: The Evolution of Earth from the Big Bang.
MILES & POINTS
HOT CREDIT CARD OFFERS: 80k CHASE Sapphire Preferred, 75k CHASE Business Hyatt, 75k Capital One Venture X, 75k CHASE Ink Cash, 75k CHASE Ink Unlimited, 100k CHASE Ink Business Preferred, 60k CHASE World of Hyatt Visa, 50k CHASE Sapphire Reserve, 60k CITI Premier, 20k CHASE Freedom Flex. up to 30k CHASE Freedom Unlimited, 70k CHASE United Explorer, 3 FREE Nights with Chase Bonvoy Boundless, 60k BANK OF AMERICA Alaska Airlines Business, 20k CITI Custom Cash, and many more, including many AmericanExpress cards, including Delta, Marriott and Hilton cards! Please check out my Affiliate links. Terms apply to American Express benefits and offers. Visit americanexpress.com to learn more.

If you do not see a credit card with my affiliate links, perhaps I could refer you? Contact me!
This section is about my hobby addiction of collecting frequent flyer miles and hotel points since the early 1990's! Feel free to skip this section and parts of the next one if this is not for you.
Newbies: This is a good post for beginners: Just Starting with Points & Miles? Start with Chase Credit Cards. Of course it is littered with numerous credit card affiliate links and you can be certain if banks did not compensate bloggers for each credit card approval the vast majority of blogs in this space would NOT exist! Anyway, if you decide a credit card is a good fit for you please use my Credit Card Links to show your support for this blog, thank you.
A few more details on the Amex Membership Rewards potential are out. It is not good but I am sure some points addicts will fall for it: Vanguard, American Express INVEST deal hits a wall–of hard numbers–shattering its supposed value amid one glaring 'fine print' disclosure– it's a huge conflict of interest for Amex.
Blogs in this space SELL travel rewards credit cards to the masses. So, in order to do that and make a lot money…they have to PUMP up the product. I could do that but I don't…and it shows lol. Anyway, you know I do not like Marriott Bonvoy and there is no way in hell I will ever recommend it. But after you read this post Get 3 Free 50K Award Nights When You Signup For The Chase Marriott Bonvoy Boundless Card! (notice the excitement with the exclamation mark in the end!), and you feel this card may be for you, you know where it is waiting, thank you! (Under Card Issuer/Hotels).
BLOG BUZZ
We are now entering BLOG BUZZ, a section for advanced hobbyists and veterans of this fast imploding hobby and also a section where I go on and on about some stuff that happens in my life because it helps me feel better about myself.
This blog earns money primarily by two sources, Paypal donations and sales commissions of travel rewards credit cards through static INDIRECT affiliate credit card links. Also, some rare referral fees from products I personally use and recommend, found HERE which can be counted in the fingers of one hand annually, please laugh. And some credit card personal referrals earn me miles/points, definitely in the single digits annually. April was one of the worst months ever with just one credit card sold. There are now ongoing Paypal donors supporting the blog with $55 per month which does not cover the Mailchimp email subscribing and Wordpess tech guy fees. There are some other costs of course. So, at barely over $100 per month in a single month is, well, demoralizing to my sensitive psyche and it is the ONLY thing about blogging that bothers me! Of course I am not talking about the many hours I spend here blogging away for almost ten years! So, for the month of May expect a long post on Fridays. Depending on how May goes, in the last post of that month I will announce a posting schedule for June. And so forth. Mentally, I need to align my time spent here and balance it along with the blog mission and my sensitive psyche lol. After almost ten years outlasting numerous blogs…I think I belong? 🙂
This blog is always evolving. Like we all humans do. Should I add a Patreon page? Will this make any of you donate because you can not stand Paypal? ANY ideas are welcome. One thing you can count on is that it is not in my nature to keep unleashing clickbait and hideous plastic marketing posts repeatedly on you, there are SO many other blogs in this space doing that…some earning millions, sigh. Also, the amount of earnings from this "venture" are and will be immaterial and I should just stop writing about it. Hopefully, this stuff educates some aspiring bloggers about some of the monetizing traps that exist in the online world that can really mess up with your integrity, so be careful out there!
An alert reader let me know that my favorite VPN, ExpressVPN, was bought by some company with connections to Russia. And I immediately uninstalled it from all of my machines and took down its affiliate link. After some research and consultation with a few tech guys that help me, I was recommended to use Proton VPN<———My affiliate link ( I think). I must admit I really like it so far and I am happy with my switch! I added it to the few things I use and recommend HERE.
Very helpful post if you are in this situation: American Express Penalty Box: Getting Out.
I guess I did get matched to Diamond in Caesars Rewards. What is interesting is that in the congratulatory email they encouraged me to match to Wyndham! This is a 360 turn from this company. Now if I could ever make it back to Las Vegas…
I finished marathon #3 in the 2022 Glass City Toledo Marathon last Sunday. Running marathons has become an addiction ever since I ran my first one in Detroit back in 2019. It all started in early 2018 after being shocked looking at the number on the scale during my annual physical. I could barely run 1.5 miles non stop back then! Anyway, after hard work and a few injuries thrown in the mix I ran a new PR time in Toledo. 16 minutes faster than my marathon #2 in Athens, Greece in November 2021. And about 47 minutes faster than the Detroit marathon. I LOVE seeing this improvement. But my goal was much higher/faster in Toledo which I now will aim to hit in marathon #4 in Berlin in September. I was doing just fine for the first 16 miles and then…the brutal 82 degree humid heat took a toll on all runners' bodies. The last 10 miles were just brutal, we were all suffering from the conditions out there. Great learning experience and incentive to continue the training to hit my goal in September.
My wife got Covid. I think today is day 14 and she is coming out of isolation. I am still tested negative! I burned some Marriott Bonvoy points to go stay in this TownePlace Suites hotel in nearby Belleville next to Ann Arbor. Not bad for 10,000 points per night. That leaves my Bonvoy account with less than 2,000 points, hooray and good riddance! I think this is the best deal using points in the Ann Arbor area if you do not mind driving about 10-15 minutes to get to Ann Arbor downtown. Hyatt hotels are too expensive now, sad!
Going to Columbus, Ohio for another Ohio State graduation for wife's nephew and decided to burn 40,000 Hilton Honors points for the Hilton Garden Inn Columbus-University Area property. I did not get a chance to shop around for a Hyatt….as another relative booked this hotel and my wife wanted to stay here. So, she gave me the property and the date and me the points machine I just book and don't ask any questions! 🙂
My latest Award Wallet update reveals I have about 500,000 miles/points less in my account and I am freaking out, I need to sit down and audit my balances! Thanks for understanding you guys.
Every time I think about booking the next trip I…think of my mother and I feel guilty. Same with my wife, we are in this stage of life where taking care of elderly parents is a higher priority…
Please STOP clicking on sensational/shocking/outrageous clickbait shit all over the Internet. EVERY click incentivizes the people (and algorithms) to pump MORE to you. THINK!
Let me leave you with this…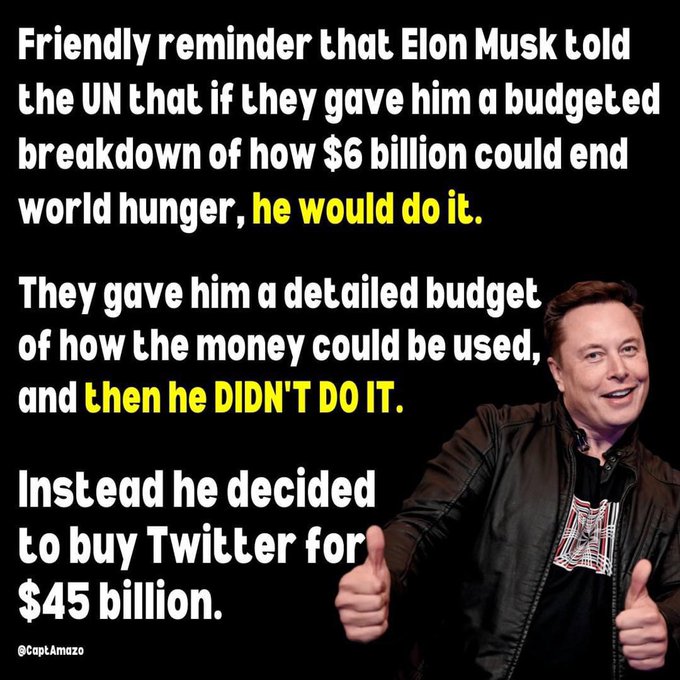 Thank you for reading my blog. If you enjoy it please pass it on to a family member or friend, thank you!
Some of the links are behind a paywall. You can try to read them using Archive.is. Or use 12ft Ladder. Or the Firefox browser.
TBB
travelbloggerbuzz@gmail.com
Follow TBB on Twitter @FlyerTalkerinA2.
You can subscribe to TBB below, winners only!
Opinions expressed here are author's alone, not those of any bank, credit card issuer, hotel, airline, or other entity. This content has not been reviewed, approved or otherwise endorsed by any of the entities included within the post.