Please welcome my friend and music blogger Josh who lives and breathes music! I asked him to do a post on modern music economics. One of my other passions is music if you did not know that already. Josh's blog has been in the Blogs I Like list for a while and is one of the few music related blogs I regularly visit because I love discovering new artists! The dude just consumes music non-stop, wow! Think of me consuming miles/points/travel blogs and multiply it by a factor of X! No corporate spin bullshit, independent, eclectic just like TBB! I hope you learn something.
TBB Blog Mission: To Entertain. Educate. Inspire. In That Order!
A Guide To Modern Music Economics
By Joshua B. Hoe of On Pirate Satellite

The music industry has changed drastically in the last few decades. The advent of the internet forced massive changes in the business models of everyone from the most major of labels to the most independent of artists.
The biggest threat to music (as we have traditionally consumed it) was not the advent of the internet. It was the creation of internet-enabled technology that allowed consumers to pirate music content.
So, what are the problems? And how can you best use your dollars to support bands you like?
The Challenge: Content Wants To Be Found
Since Napster was released in 1999, the music industry and musicians have faced one massive hurdle, how can you compete with "free."
In other words, how do you get people to pay for music when they can get virtually the same music content for free?
Back in the old days, there was plenty of small-scale piracy, you might have had a hipster friend who would make you cassette tape copies or even burned CDs of new albums. But the scale of that piracy did not challenge the dominant business model for music.
With content sharing technologies, the scope of sharing expanded.
After Napster's demise, for instance,  many people would go to bit-torrent sites like Limewire and download new music for free. While this certainly cut into music industry profits, the scope was still limited by consumers feeling that what they were doing was either illegal or wrong or the fear that piracy would result in infection by the viruses that were ubiquitous on those sites.
But now, any hipster can buy a new album, download it electronically,  and share it immediately with millions of people on legitimate and widely supported sites like YouTube. Worst case scenario, YouTube will remove your post or ask you to remove it. Watching videos on YouTube cannot infect your computer and because the person watching the video never possesses the content they are rarely at legal risk.
One of the contemporary rules of the internet is:
"good content wants to be found.".
So how do bands and labels compete with free?
The Empire Strikes Back
The original alternative to piracy was still based on an ownership model.
The most successful version of this was iTunes. The iTunes model tried to find a price point (99 cents per song) that would be low enough for people to pay for a legitimate version of the desired song without sending people rushing to find free pirated copies. This model was initially very successful but has been largely replaced by streaming services (there are rumors Apple will entirely move away from the iTunes model soon).
Next came streaming.
Streaming was truly revolutionary in that (thanks to smartphone technology, widespread wireless connectivity, and the ability to store large amounts of data in "the cloud"), it offered to replace the traditional  promise of music "ownership" with a new promise of universal access to almost all music regardless of when or where you were when you wanted to consume that music.
Streaming services bet (correctly) that most consumers would rather have immediate access to all possible music content than to take the time to download each independent album and store it.
Another weapon deployed against "free content" was the injection of traditional advertising models into music streams and shares.
One way this has been deployed is on social sharing sites like YouTube. It is still possible for a random hipster to post a new album to YouTube but in most cases the artist will beat them to the punch by posting their own content (often attached to paid advertising) on their own YouTube channel first.
In other words, artists choose to compete with free by offering official versions of the content through the same channels.
Another version of integrating traditional advertising has been used in music streaming and suggestion services like Spotify, Tidal, Apple Music, and Pandora. These services all offer a  "free" version which integrates advertisements randomly between songs in order to pay stakeholders a percentage of the ad revenue for each time a song is played (Most of these services also offer an ad-free "premium" subscription version which pays out stakeholders from a percentage of the proceeds as well).
Most of the other models are based on boutique models to compete with free. A reliable percentage of the music buying population still likes to "collect" music on vinyl. For many artists, this provides a reliable source of income that is not challenged by digital availability. Some artists choose to use crowdfunding sites to produce albums. In other words, their albums are never made until they have been funded by fans. Finally, some sites allow bands (or artists) to produce and sell unique content (for example, site visitors can bid on signed CD's or Albums etc.).
Despite all of these alternative models that have sprung up to challenge piracy, most artists are still struggling to make money. So, what are the problems?
The Problems Many Music Artists Face
The Price Point Problem:
First, it is possible that the price point streaming services negotiate for advertisers is too low. Second, it is possible that the amount paid out to artists unfairly favors the streaming service(think of this as a version of what happened in sports before collective bargaining became the norm). Finally, certain stakeholders get advantages that mitigate the likelihood of true collective action.
The percentage most streaming services pay out to artists (or whoever owns the digital rights for songs) is unbelievably low (0.006 to 0.0084 per play determined algorithmically for Spotify). It is possible, maybe probable, that the Streaming services maintain low payouts by reminding artists that the alternative is piracy.  There is some anecdotal evidence that the streaming services are doing quite well while many artists are getting minuscule payouts.
The Black Box Problem:
Currently, there are huge transparency problems in the process. Streaming services are often only legally required to provide accurate information to labels and labels do not always provide accurate information to artists. In addition, artists often contractually give away their "digital rights" or the right to reports on their "digital rights."
The Collective Action Problem:
You might remember a commercial where most of the major music artists in the world (from Jay-Z to Madonna to Das Punk) were sitting around a large table to show solidarity around the Tidal streaming model being more "artist friendly."
Ironically, none of these artists were really suffering from the general streaming model which universally favors scale and these artists are not really lobbying to help the artists that are really suffering (independent artists and artists with no label suffer the most in the current universe).
The truth is, the major labels and the entire streaming industry has consolidated behind the artists who sell large numbers. The entire system has been geared to support only those artists and even suppress press support for new voices. Where labels used to hear talent and invest in what was called A&R (artist development) they now only add new artists who already have a substantial fan base already (think YouTube stars).
Many people say that there is not much "good music" today. In my opinion, there is as much "good music" today as there ever was (and I listen to new music every day) but there is much less promotion of new music outside of the few artists the major labels support. In other words, you are unlikely to hear any marketing for the vast majority of releases by new artists but you will hear thousands of messages supporting Taylor Swift, Beyonce, and Maroon 5.
The lack of transparency combined with the winners (music stars) having little in common with the majority of artists works against collective action ever challenging the status quo.
To go back to the sports analogy, baseball faced-down its collective action problem starting in 1969 when Curt Flood challenged Major League Baseball's "reserve clause." MLB players were ultimately successful because the stars, who were also not making market value, joined the struggle for fair pay.
In music, the stars make millions from streaming while the independent artists often treat recording as a loss leader. In music, many of the stakeholders have virtually nothing in common.
The Problem Of Abundance:
When consumers have constant and immediate access to virtually every album ever produced and a social media environment awash in millions of messages it can be a bit hard for a new or independent artist to know how to stand out.
Most successful independent artists often have a full-time marketing and social media person on staff (and even with a full-time marketer, it can be a struggle to get attention from consumers).
The Waste Problem:
First, the streaming services and labels are not particularly good at accounting for all the digital uses of music. Second, the establishment of who owns digital rights and how digital rights can be used are incredibly complex.
So, many people do not get charged correctly for the music they use and many other people end up not using music at all because they cannot navigate the legal thicket of digital rights management.
Lots of money and opportunities to use music to make money are left on the table.
Think of it like this, say your local vinyl record store wanted to obtain permission to use a particular song in the background of a YouTube advertisement. Often, there is no easy way for that store to navigate the complex legal thicket of digital rights in order to use the song. This is a huge opportunity cost to the current model of rights management.
So What Does It All Mean?
So, how can you best spend your music dollar?
Ironically, the old ways are still the best way you can ensure the highest percentage of your money goes to the artists.
Buying a vinyl album or a digital download of an album or song is the best way to ensure that artists get the highest payout from your purchase.
If you are looking for a way to maximize your contribution through a streaming service choose the paid subscription option (it pays out to artists at a higher rate, as a general rule). You can also go out of your way to try to listen to new and independent artists on streaming services (instead of just established and well-known artists).
I would also strongly suggest trying to find your favorite artists on boutique sites, like Pledgemusic, that let you bid for special releases or on sites that let you crowdfund their newest projects.
When you engage in this kind of funding, a large percentage of the proceeds usually goes to the artist. I am hopeful that new models for easy digital rights management and the fair and transparent tracking of music will emerge in the not too distant future.
Joshua B. Hoe is a freelance writer and the author of the music (and television) blog OnPirateSatellite.com
TBB: Support independent artists! And bloggers! This will not be a TBB post without adding a funny pic/gif…so I leave you with this…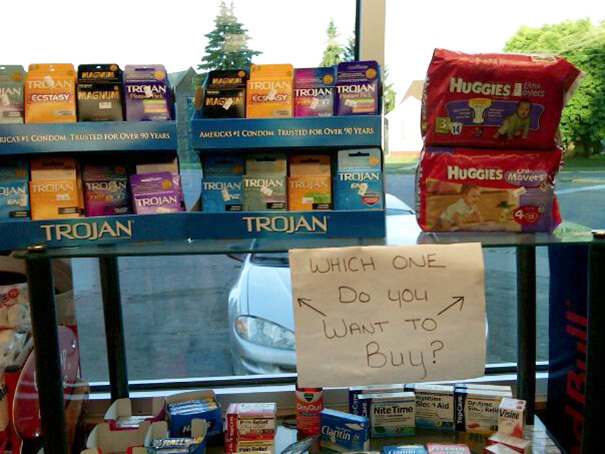 Please help bloggers you appreciate & make a positive difference in your life by spreading the word about their blogs, emailing and commenting and using their few $ links, thank you!
TBB
travelbloggerbuzz@gmail.com
Follow TBB on Twitter @FlyerTalkerinA2
You can subscribe to TBB below, winners only!