Going to do something different as this blog evolves to something I still don't know what. I guess it is a work in progress. As we all are. Please do not eat too much tomorrow as you celebrate Thanksgiving. Actually, go for it, what the hell lol. Going to write the first 10 random thoughts that come to mind and would love your feedback about my blog and what to go/do next!
TBB Blog Mission: To Educate. Entertain. Inspire. In That Order!
Support TBB by applying for CREDIT CARDS and visiting our

LINKS

!
You like my blog? Send a link to someone please!
Thanksgiving in the United States is my favorite holiday. I mean, what a special day to be thankful with what you have. Hopefully you spend it with people you love and the feeling is mutual. Be grateful folks. And stay healthy! And don't watch the Detroit Lions lol.
I am going to do something I have not done yet here. I am just going to type the first ten random thoughts that come to me. And yes I am looking for a filler post. With the amount of conversions around here it should be filler a few times per month but you know I am stubborn. Or moron if you prefer! 🙂
The state of the miles and points game is abysmal. The devaluations keep coming and the restrictions by the banks are getting ridiculous. Without a deep recession in the horizon…do not expect things to get better. Amazingly, you won't read this in the commercial blogs that exist to sell credit cards to readers who are kept in the dark. Case in point a post written by an employee of The Points Guy (with a flashy title like they all have) referring to this current state of affairs but somehow he neglected (or was likely forbidden) to post this at the TPG site and instead wrote it for Bloomberg. LOL!
In my Monday night soccer game with my "Gasping For Air" team, just when I was about to score the tying goal, the opposing goalie pushed me to the ground and I fell on my left glute/ass. I did not think too much of it at the time. But Tuesday morning it was very sore and it appears bruised. And here we go again…waiting for it to recover. To younger folks, when you cross 50 be prepared for injuries to heal MUCH slower. Is it time to hang it up so I can get that invitation to the Adult Soccer League at Wide World Sports Arena of Ann Arbor Michigan Hall of Fame and retire my jersey? I am definitely thinking about it…what would I do on Monday nights? I have been playing in this league for many years. Over 12, maybe 15. It is part of my life. Will it be harder than quitting blogging? I do not think so because I do not expect to quit running…but now I have to wait for myass to heal again.
Please do not buy Hyatt Gift Cards. There have always been numerous problems with them. Unless you are willing to go through the hassles in trying to get your money back.
I gave up the NFL almost two years ago. Having to suffer numerous humiliations watching the Detroit Lions definitely contributed to my decision. I do not miss it one beat! I will watch the Lions when they make it to playoffs and will go watch them when they make it to the Superbowl. Which is probably never lol! And I will watch the Superbowl for the commercials.
Son is home for the holidays for a whole week. Looks like we will be eating out a lot. Now that he is on his own, it is precious to have the kid back at home and all four of us be together again.
Enjoy my blog as long as you see new posts appear. It boggles my mind I have blogged for over seven years. Consistently.
I am thankful for all of you.
Recreational marijuana sales in Michigan start on December 1st. We have three stores with licenses to open that day in the city. It will be weird having the Ann Arbor Art Fair DO here next year. And the party at my house in the opening night. Maybe I should order more pizza and wings lol.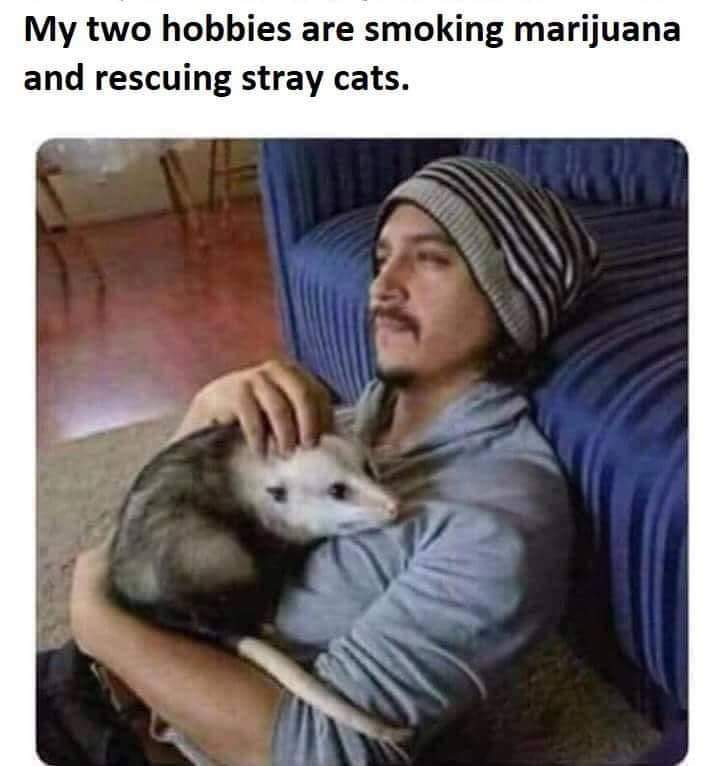 The miles and points hobby is boring me to death lately I must admit.
I burned an expiring free Amex Hilton night at the Conrad New York City Midtown, looking forward to checking it out.
Schwab buying TD Ameritrade rocked my industry this week. They custody the accounts of the clients of Registered Investment Advisors like me. I remember when I started in this business Schwab refused to work with me because I did not have $10 Million of Assets Under Management. I was like WTF, I am just starting out, you can't be serious! So I went with the firm that eventually became TD Ameritrade. It is like Avis #2 selling out to Hertz #1. The company cultures are so different and even though I feel better after checking out Schwab at its conference earlier this month, I have nightmares of the coming transition hell we may have to undertake. And then Schwab may decide to kick us to the curb and focus on the giant firms they prefer to serve. In this business the combined firm will be HUGE. Heck, the #1 firm bought #2. Distant third is Fidelity. And then many tiny firms. And if you go to them they will likely get bought by one of the top three firms anyway. Next one it will likely be ETrade to be taken out. It is a vicious environment, the pace of change and consolidation is dizzying. Maybe I sell and become a full time blogger. Ok, that was a joke!
Finally, this is an open post, let me hear from you: Tell me one thing you would like to see in my blog. Or whatever.
And I leave you with this…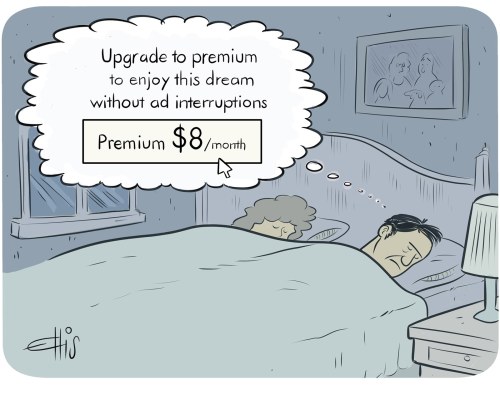 TBB
travelbloggerbuzz@gmail.com
Follow TBB on Twitter @FlyerTalkerinA2.
You can subscribe to TBB below, winners only!
Opinions expressed here are author's alone, not those of any bank, credit card issuer, hotel, airline, or other entity. This content has not been reviewed, approved or otherwise endorsed by any of the entities included within the post.