Introducing to TBB readers: Moocho
TBB Blog Mission: To Entertain. Educate. Inspire. In That Order!
You can support TBB by applying for CREDIT CARDS, please consider doing your shopping with our AMAZON affiliate link and clicking/forwarding any of our Referral Links. Or click on the Amazon Banner on the right side, thank YOU!
I absolutely despise how bloggers go all cheery to sell stuff, especially credit cards. So let me make a full disclosure up front that this loyalty rewards app I will tell you about does have a referral code that I am going to promote just once here. Okay? Before you all go ballistic let me just tell you about my experience in the past two days and how I have saved $20 and counting…
Introducing Moocho…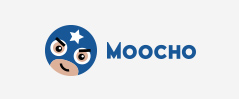 Moocho appears to be a new company targeting mostly young students in campuses. It is a VERY slick app and is free. You register an account. You get $5 when you sign up and if you sign up with my code 130457 I get $5 too, thank you! After your first purchase at a participating merchant that is. I can also send you the referral code via email or text. Now the bad news. They are only in nine ten campuses so there I lost almost all of you, I am such an awful closer lol.
They aim to have at least 50 merchants in each campus. They are growing fast! So here is how I discovered them:
There is a new grocery store in Ann Arbor named Lucky's Market. It is located at 1919 South Industrial Highway at the corner of Stadium Boulevard and just a block east of the Big House UofM football stadium. It is the former Kroger's and it is across that wonderful 24 hour CVS store (oh the good times there). I went to check it out and I really like the store. Very fresh produce, great big sandwiches at just $4.99, sushi station, huge collection of wines and all kinds of stuff. Great prices, excellent service along with great soups (discovered them today wow!). They are having a series of sales to get people to check them out. Large pepperoni pizza all weekend at $5.99 and they use local ingredients, this is not your crappy Little Caesar's pizza ( I was told, I miss pizza).
Anyways, I am walking around and, you know, as I was wondering about a loyalty card I see a sign to save $10. So I stopped by and was told all about Moocho. I downloaded the app, registered an account and each participating merchant has its own deal. You get $10 off your first order at Lucky's Market, hey that's almost two sandwiches for free! You also get an ongoing 10% cash back if your purchase is over $50. So I loaded up on greek fat free yogurt, wine and hummus!
For every $5 you spend you earn one mooch. So then you redeem for rewards. Here are the rewards for Ann Arbor. I have 20 mooches to redeem already and I could redeem for an unlimited stir fry at BD Mongolian Grill or 2.5 supreme nachos at Get Some Burritos or 3 picollo gelatos (looks like ice cream thing) or a free pita at Pita Pit or a bunch of other rewards. Heck, this could easily cover some lunch next week. My point is the rewards are real!
And so are the deals! Right now I can go get a free piccolo gelato (that ice cream thing again) at Iorio's Gelateria, free chicken flauta at Get Some Burritos, a free pita at Pita Pit, and a free double cheeseburger with a drink purchase at Hunter House Hamburgers. My points is that these are FREEeeeeeeeeee (except the last one that requires a drink purchase). And there are more but not as worth it as the ones I list here. There is some great dopamine effect happening when you score something truly for free….you know what I mean!
The interface of the app is incredible! So easy to use and it is all done by the location you are. You do register your credit card so no swipes, you tell the cashier you want to pay with Moocho, they ask your name and BOOM! That's it and a receipt is in your mail instantly. Kinda reminds me how fast Uber receipts land in your inbox, only faster! All deals/rewards/cashback, all tracked in your smart phone. I am VERY impressed how slick the whole thing is. And yes you can add more than one credit card and make the one for more points the primary one before you pay! And yes of course you can First Friday with your Chase Sapphire card!<——–exclamation for a more dramatic effect of this sentece 🙂
Another merchant I plan to use this is at the Mezes Greek Grill. Here are the participating merchants in Ann Arbor. I am sure it will grow in the future, at least until VC money keeps funding them lol.
Here is the FAQ.
The company brags that it is "so secure it's like Fort Knox on your phone". And they also provide a 100% satisfaction guarantee for every transaction. "There are no hidden fees or minimums. You are only charged for what you actually buy when you buy it. Gift amounts are credited to the student's balance immediately. Every Moocho transaction is guaranteed to be authorized and accurate, or we'll refund the full amount."  Good to have I guess.
Anyways, I am a big fan and have only been using it for just two days. My kids like the sandwiches and soups there too. Sure beats Whole Food prices lol. Besides, this place has plenty of samples to, well, sample haha.
If Lucky's Market was not participating I probably would not go for it.
Of course the key is there is a participating merchant you usually shop with anyway. In addition, you live in one of the above markets. Or you travel to one of these places. Might as well grab some stuff for free!
Holy cow, was it a day to pump the Prestige card or what? I even got an email from Frugal Travel Guy!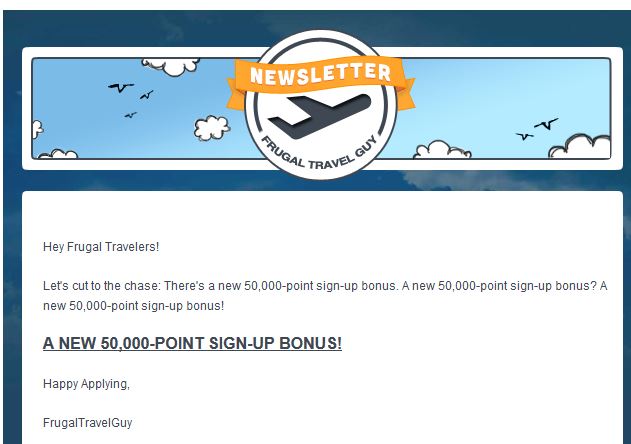 Smart readers get it from one place, page #3 wink.  And no I am not getting it. I canceled Mrs TBB's Amex Premier Rewards card today, so she only has the lesser Everyday card. Hey we keep all the Membership Rewards points with no annual fee, we dig it.
Thats' all for now. The end is near. End of tax season that is LOL.
TBB
travelbloggerbuzz@gmail.com
Join over 3,533 TBB followers on Twitter @ FlyerTalkerinA2 and add TBB on Google+