We bring you lots of amazing content to spend some time with over the weekend and maybe this US election can be over soon! Read how Hawaii opens, the highest cities, Covid fatigue, USA debt, Emirates aboard shower, buyer clubs, lots of amazing photography, more Covid-19 links, more promotions, more bank offers, travel to Spain and Prague and many other places, learn about self-driving cars, Anonymous and many other juicy topics.
TBB Blog Mission: To Educate. Entertain. Inspire. In That Order!
Support TBB by applying for CREDIT CARDS or visiting our

LINKS

or Donate

You like my blog? Send a link to someone please!
Shop & support the blog with the TBB Amazon link!
This goes out to subscribers via email the day it is posted at 8 am. After that I may add something new in the body of the post and I indicate it like this: Update.
There is a LOT in this post. You all enjoy the weekend and thank you for reading. If you are not into the frequent flyer miles/points game please feel free to skip the MILES & POINTS section.
Stay positive, test negative!
TOP PICKS
Top picks are not excerpted at all. I recommend you find time to read every word!
This story just stuck with me. How can someone die all alone and two years go by and nobody looks for him? Even after the internet mobilizes to find who he was! Also, maybe my readers can help crack this case, now THAT would be worth the free labor here over 8 years!
A Nameless Hiker and the Case the Internet Can't Crack
You can sit back and watch in horror this unfold. And how it all turns…red 🙁
Total COVID cases since June 1
MILES & POINTS
HOT CREDIT CARD OFFERS: 75k Chase Ink Cash, 75k Chase Ink Unlimited, 70k Chase United Explorer, 100k Chase Ink Business Preferred, Citi Premier 60k, 65k AA CitiBusiness Platinum Select, 50k AA Citi Platinum Select, 50k Chase Ink Business Unlimited & Ink Business Cash, 20k Chase Freedom Flex & Chase Freedom Unlimited, 60k AMEX Gold, 50k Chase World of Hyatt, 130k AMEX Hilton Business & Hilton Surpass, $300 AMEX Blue Cash Preferred, $200 AMEX Blue Cash Everyday, 140k IHG Rewards Club Premier, 100k IHG Rewards Club Traveler, 100k AMEX Marriott Business, 125k AMEX Marriott Bonvoy Brilliant, 100k Capital One Venture Rewards. Please use my Affiliate links.

If you do not see a credit card with my affiliate links, perhaps I could refer you? Contact me please, thank you!
Chase Sapphire Preferred 80,000 Points Signup Bonus with $4,000 Spend. I can now refer you to this card, please use my REFERRAL link, thank you!
The increased offers keep coming!
It is amazing to watch the switch from "free travel" to just "eat free" from the banks: COVID Credit Card Enhancements Ultimate Guide. No end in sight…
Speaking of eating free lol: Chase Sapphire Cards Temporary Enhancements: 2x/3x On Grocery; Travel Credit Additional Options.
I think banks just mix up the exact same categories every year, zzzzzz. Discover Announces 5% Categories For Entire 2021.
Some of you burned miles to fly to Hawaii, cough. But how is this new required testing process? Well, here is a post from someone who just did it: Pre-Testing Program in Hawai'i: There Has to Be a Better Way. I got a headache reading it, they must improve this as it is so ridiculous. And more importantly…I can see assholes gaming it. And some of these assholes will be infecting others smh.
Check THIS link to see if you were targeted by United to earn some bonus miles.
I am sticking this link here as it applies to travel businesses, without them there would be no miles & points for us you know. From the Wall Street Journal's Middle Seat column: How Coronavirus Ravaged Travel in 2020. Sorry it is behind a paywall. Article shows the deep devastation…
The six biggest U.S. airlines have experienced losses nearly twice as big as inflation-adjusted losses those same airlines, including their merger partners, had after 9/11.
In April, Cirium counted 15,500 airplanes grounded world-wide. That was 60% of the fleet identified at the time. As of Tuesday, the number of stored or parked jets was 9,341, or 31% of the world-wide fleet.
Cirium counted 40% of all passenger wide-bodies—planes with two aisles—as stored or parked. Only 20 Airbus A380 superjumbos are in service; Cirium counts 219 parked or stored.
The bottom line: Travel is one-third of what it used to be.
U.S. hotel occupancy was at 48% in the week ending Oct. 24, according to STR…Airline occupancy was 48% in the third quarter.
The number of tickets sold to corporate customers by travel agencies was 85.3% lower than a year earlier for the week ending Nov. 1…
TRAVEL
If you wanted to learn more about the Banda islands and nutmeg, this is the post for you: Banda: The Secret Island of Nutmegs.
Intriguing: Pragovka: The Story of Prague's Abandoned Praga Car Factory.
Do you need a break from following the US Election results? How about bookmarking Falcon Cam? You can watch a falcon…if you catch him at the right time that is. Not sure why I posted this in the Travel section, maybe because I feel like flying away or something.
Wonderful post about a world region we don't see much from: A Local's Tour of Asturias, Spain's 'Natural Paradise'. After a decade spent living abroad, a photographer returns to her homeland — and revels in the breadth of its beauty.
Have you ever wondered what is the most valuable export of each country? Well, now you know. You are very welcome. Link has more detailed maps.
I knew La Paz was high but not THAT high, wow! The 50 Highest Cities in the World.
COVID-19
WE had a 100,000 plus positive Covid cases this week, the horror, the horror. But be assured your President is focused…as he tweets FRAUD and files lawsuits to overturn 53 ballots LOL.
Just imagine if we had a unified message that Masks Work. Really, We'll Show You How.
I think we are all tired dealing with this virus. More lockdowns again in Europe: Covid Fatigue on the Continent.
Some big changes underway, especially in the real estate market and company work environments. "Tech Workers Are Never Going Back to the Office": The Pandemic Housing-Market Explosion Could Upend Silicon Valley as We Know It. Someone I know left New York City and will be going to Honolulu for several months. I guess he thought that "Work From Home" was really "Work From Honolulu" 🙂
How is flying from Hong Kong to Shanghai? After you read this you can easily tell how more serious the Chinese are in fighting this virus than us: 2020: A COVID Quarantine Odyssey.
PERSONAL FINANCE
This will eventually catch up with us…some day. Charting America's Debt: 27 Trillion and Counting. Should we all thank Trump who all alone managed to fix it? Lol
ODDZ & ENDZ
If you are tired of listening to music, how about something like this instead? Online Background Noises. And…you can mix them up!
Deeper article about autonomous cars, cities, design and stuff like that: The Self-Driving Car Is a Red Herring.
If you are interested in this topic, there is a LOT of info here! I am Aubrey Cottle a.k.a. Kirtaner. I am the founder of the hacker collective "Anonymous". Yes. Really. Ask me anything.
This is so neat: Various First Words. From new tech devices.
The first words spoken on YouTube, 2005: Alright, so here we are in front of the elephants.
Jeff Bridges, the dude, reveals he has cancer in an especially touching way.
Some amazing Random And Fascinating Facts About Our World You Might Not Have Heard Of by UberFacts. My favorite to trigger the originalists…whatever.
This is very interesting: Which Countries Have the Most Internet Users?
I may have posted this one before. If I did, complain to management, cough. The Winners Of The First Annual Aerial Photography Awards.
Wait, I have one more, enjoy: The Best Panoramic Pics Of The 2020 EPSON International Pano Awards.
Ok, I am on a roll now. Do you fear squirrels? Well, I could be doing a stupid clickbait post like this but I don't! Oh, if you do fear them I suggest you go to Hawaii then! Source.
BLOG BUZZ
We are now entering BLOG BUZZ, a section for advanced hobbyists and veterans of this fast imploding hobby and also a section where I go on and on about some stuff that happens in my life because it helps me feel better about myself.
And the beatings continue with this hobby: Wow: Emirates ending First Class awards w/ partner miles in April. I never got to have one so am I really an expert? I just think of all the bloggers who would not be able to sell travel rewards credit cards by posting "Look at me in the shower, you can do this for free, only if you click on 69 of my travel rewards credit affiliate links".
In the meantime, Delta has made SkyMiles an afterthought for its own members who think burning their Skymiles for a round trip to Disney for 50,000 miles is a great deal smh. Oh, I am still waiting!
If you ever thought joining one of these: Is a buyers club a good idea for you? Caution is suggested, be very careful. Many in this hobby/business got burned by The Plastic Merchant mentioned in the story. But hey, they probably took a shower in an Emirates flight at least, sad lol.
I don't post many pics of my face online. Now if I was a travel influencer like this guy…maybe I would. LOL. Scroll up a bit in the link to find out.
The most tabloid like pathetic clickbait headlines and posts are by far by View From The Wing. I had a really hard time to pick the winner between these two:
Despite Elite Status, Playboy Playmate Kicked Off Southwest Airlines Over Revealing Outfit
Fight at the Las Vegas Airport!
I would be so embarrassed if my kids ever saw a post like that here by me…
Yeah, the voting is slow. But I think there is a particular beauty in the whole process that just shows how cherished is the act of voting. You participate in choosing the ones who will govern you. Peacefully. I always vote. I am one of those people who spends a lot of time researching the candidates and their positions on the most important issues. We now let the votes be counted, let the system work! And I am shocked (and glad) we have not seen much violence…yet. Oh, as I have warned here, Trump will never concede and will not leave…
I did not sleep at all on Election night. I owe my body a night's sleep, hopefully I make it up this weekend.
Been a while since I had a song recommendation here:
Bob Marley & The Wailers – Get Up, Stand Up
And I leave you with this…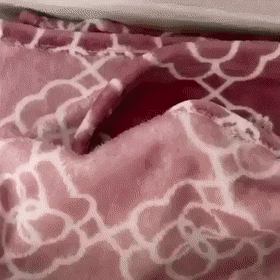 Follow TBB on Twitter @FlyerTalkerinA2.
You can subscribe to TBB below, winners only!
Opinions expressed here are author's alone, not those of any bank, credit card issuer, hotel, airline, or other entity. This content has not been reviewed, approved or otherwise endorsed by any of the entities included within the post.