Another TBB post featuring the most eclectic links around the web such as the top high income skills, the scam SPAC king, AI revolution or grift, the best miles for Business class flights, another birthday lessons post, saving investors from themselves, the Covid federal fraud sweep continues, stealing millions from inside a maximum security prison will shock you, a spot bitcoin ETF may be closer, we revisit the pandemic along with more variants, we pay a visit to the Kremlin's godfather and ponder the near end of the Russian idea, a directory of abandoned and little known airfields, get your brag document ready, we are all turning more allergic, best places to travel to, supermoons, online wildcams and a lot more. Happy Labor Day weekend to all readers, thank you for reading along.
TBB Blog Mission: To Educate. Entertain. Inspire. In That Order!
I use and recommend Proton VPN <—– REFERRAL LINK
You like my blog? Send a link to someone please!
No ads, no clickbait. No sponsored posts.

This blog publishes every Friday. This is a one man labor of love operation.
If you are here primarily for the miles and points content, please scroll way down to find it.
I want to single out one article that blew my mind. This is Polina Pompliano's 10th birthday post with some lessons, she writes The Profile Substack newsletter. Read it all if you can, it belongs here at the top of my blog post today:
Annual Birthday Check-In: 10 Lessons from My 32nd Year of Life
PERSONAL FINANCE
Going way back to bring you this master piece by Jason Zweig: Saving Investors From Themselves.
The advice that sounds the best in the short run is always the most dangerous in the long run. Everyone wants the secret, the key, the roadmap to the primrose path that leads to El Dorado: the magical low-risk, high-return investment that can double your money in no time. Everyone wants to chase the returns of whatever has been hottest and to shun whatever has gone cold. Most financial journalism, like most of Wall Street itself, is dedicated to a basic principle of marketing: When the ducks quack, feed 'em. [I can spot these people easily now and respectfully decline from accepting them as clients, so many over the years.]

The competitive and psychological pressure to give bad advice is so intense, the demand to produce noise is so unremitting, that I often feel like a performer onstage before a hostile audience that is forever hissing and throwing rotten fruit at him. It's hard for your head to swell when you spend so much of your time ducking. [Same!]
Or you can skip all that and just read the touching story with his dying dad and then the amazing letter a reader wrote by hand to him, you are welcome. The way Jason ends this article is very similar to what I have been doing in my own firm and…now with this blog too.
Really good article about investing: Pick Your Mix.
The key is to choose an asset allocation that won't require you to sell any of your stock market holdings even if the market dropped 50% or more and stayed down for a multi-year period. [And that is when you find out the true risk tolerance of everyone. They can fill out all kinds of risk tolerance questionnaires, they are meaningless. When it hits the fan…you know. Having plenty of cash to cover emergencies and living expenses for an extended time…sure helps to hold (or even buy) when blood is running in the streets…]
This is especially helpful for students and youngsters early in their careers: The Top High Income Skills for 2023 and Beyond.
I alerted you that, starting in 2024, taxpayers earning more than $145,000 would no longer be able to deduct their (over age 50) catchup contributions in their 401k Plans. Instead those contributions will have to be redirected to the after tax Roth 401k portion, hey someone has to pay for all the tax goodies. I also alerted you that this is going to be postponed most likely. Well, yes,  here we go: IRS Delays Roth Workplace Retirement Catch-Up Requirement to 2026.
Remember, anything is possible in the short term, invest with a long term plan in place and…also never forget that in the long run we are all dead.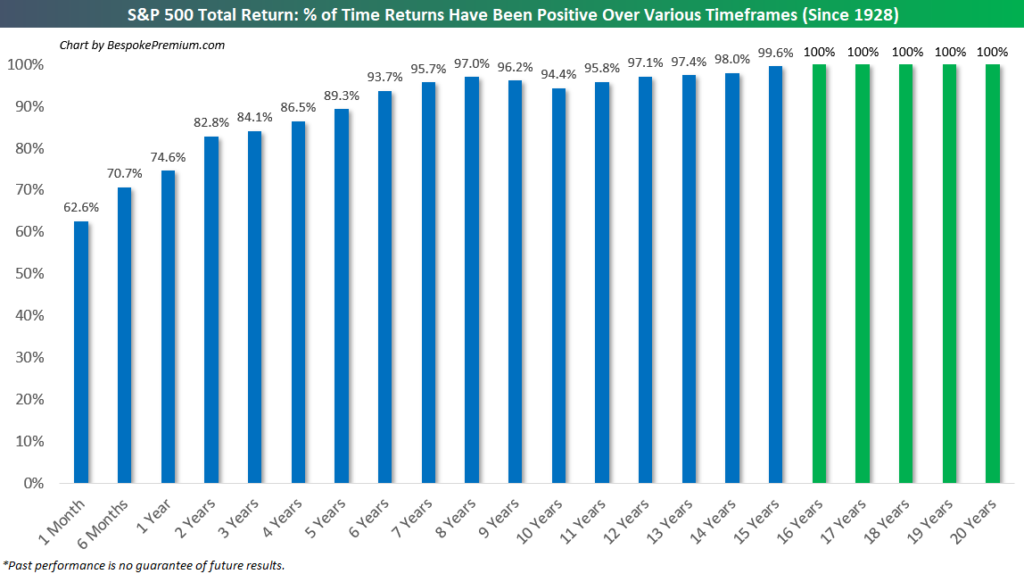 SCAMS
I realized that last week there was no SCAMS section, sorry about that. So I am going to make up for it today, buckle up…
The wheels of justice turn slow. But they are coming for you fraudsters: COVID federal fraud sweep recovers $836 million, produces 371 criminal charges. Drop in the bucket most likely…but it is ongoing. And you can help:
If you have information about allegations of COVID-19 fraud, report it by calling the DoJ's National Center for Disaster Fraud (NCDF) Hotline toll-free at (866) 720-5721. Or you can submit a report using the online NCDF Web Complaint Form.
If it sad how all these "Buy Gold" ads show up when yet another stock market downturn occurs…Be careful out there! A shiny scheme is draining retirement accounts. Right-wing media enables it. Disgusting. Maybe, I don't know, stop watching the news and just concentrate on a few high quality non partisan sources. If you can find them that is these days.
This is the most surprising Scam related link in a while. How in the world is this allowed to happen? How a Man in Prison Stole Millions from Billionaires. A maximum security prison that is. Kid has been in jail since 16 years old. You will freak out what he was able to do while locked up. Anyway, what a sad story, here is the direct pay walled link. This is the judge in his latest sentencing:
"If you would have taken the ability and knowledge you have and put it towards something that was legal and right—"
CRYPTO/SPACS

We may be closer to a regular bitcoin ETF, waiting to see what wil be SEC's next move: US court says SEC wrong to deny Grayscale's spot bitcoin ETF proposal. I guess brace for "Buy Bitcoin" to replace "Buy Gold" ads? Oh wait, both types of ads never left us, how sad.
This one probably belonged in the SCAMS section above but that got too crowded so I am inserting it here. Because it is my blog and I am not accountable to any advertisers or sponsors, I am only accountable to you. And, you know, maybe you should stay away from guys like Chamath Palihapitiya. Who of course did everything legally…but there should be laws against actions like these taking pour souls to the cleaners while he is laughing all the way to the banks smh. The Scam in the Arena. And this guy has the audacity to come back and start dunking on the people who lost their shirts, it is sickening! We should have more bloggers calling this shit out!
Chamath! That was the trade that you were engaged in. You swapped your reputation for SPAC sponsor fees. You should have done some diligence on what you were getting yourself into. How were you underwriting the damage to your reputation? Stop being a victim. [Preserve your reputation at all costs and don't ever sacrifice it for a quick buck. And if someone does that…never forget it]
AI
Well, blockchain didn't fix anything, can you come up with one widely used application? Nope. The NFTs, web3 and the incredibly moronic metaverse hype sure disappeared. And now we have all things AI. The ones who will directly profit from it of course will hype it up. Then again, you see applications come out and start to get widely used, I guess ChatGPT started it all. But I do see many AI related applications come out every day in the travel apps world too. So, who knows! So, this NYT article I think is closer to what I feel…right now: The A.I. Revolution Is Coming. But Not as Fast as Some People Think. From steam power to the internet, there has always been a lag between technology invention and adoption across industries and the economy.
Or maybe the whole things is just yet another grift and it dies out soon. Money Is Pouring Into AI. Skeptics Say It's a 'Grift Shift.'  The move from crypto to artificial intelligence has fueled the markets this year, but some are questioning how much of it is real.
Says Koppikar, "This looks like a great market for fraudsters to chase because of the ability to 'Theranos' your product" with semifunctional prototypes and claims of AI being used in products that are really just powered by humans. He argues that many of the new AI companies "are complete frauds or will never have scalable revenue models," adding, "There is going to be a staggering amount of capex burned on AI that goes nowhere."
COVID
I am seeing more people get Covid lately. A client of mine got Covid again, this was the second time. We attended a wedding this past weekend in Indianapolis and we had an empty seat in our table. Yep, Covid again. So, I am bringing this section back again, so here we go:
Fantastic podcast with epidemiologist Katelyn Jetelina: Are We Remembering the Pandemic All Wrong?
Here we go again, yet another variant and this one could be, well, bad? This Fall's Covid Variant Might Really Be Different. What to know about BA.2.86, or 'pirola,' from where it's spreading to whether vaccines will work against it. Original Link.
What's troubling about this variant, scientists say, is that it contains more than 30 mutations on the spike protein, which is what helps the virus enter cells and cause an infection. This means it might be able to evade current vaccines and previous infections more easily, and it likely won't be a great match with the fall booster expected to be approved soon. [Oh come on, spare us God, enough!]

"We don't want to be sounding alarm bells over a variant that is just as likely to die out as it is to become the next big thing," says David Dowdy, a professor of epidemiology at Johns Hopkins Bloomberg School of Public Health. "If we did that for every single variant we'd be sounding alarm bells every single day." [Dying out sounds great to me!]

And Katelyn again: Your top 7 questions about fall vaccines answered. One more vaccine in early October it looks like, that will be number 38, but who is counting!
REAL ESTATE
Very interesting: Households that are owned and rented.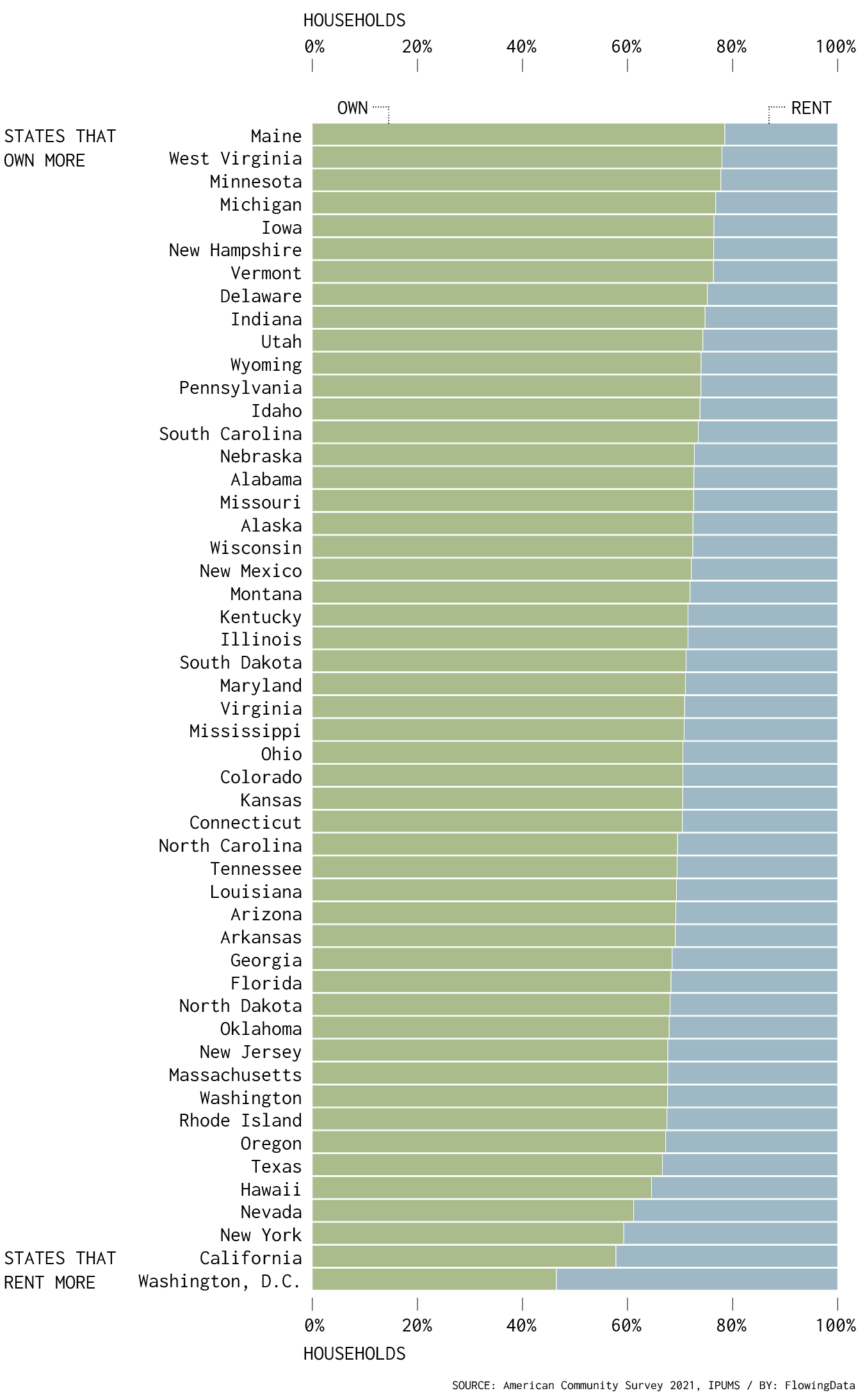 This blog started with a focus on miles and points and travel. It has evolved since then. Everything below deals with the hobby of collecting frequent flyer miles and points. If you are not interested, you can stop here, thank you.
MILES & POINTS NEWS/PROMOS/MY ACTION
Register for the new Marriott Bonvoy promotion HERE.
Good comprehensive article on the subject: Timeshare Rentals: What You Need To Know.
I left this comment in a Humble Dollar article about miles and points, you may enjoy it.
If you needed a refresher, many businesses in this industry would love to get you to fly Business class for "free" only if you clicked on their credit card affiliate links: The Best Airline Miles to Use for Booking Business Class Flights.
We stayed at the Indianapolis Hyatt Regency for one night for a wedding. It only cost 9,000 World of Hyatt points, outstanding value. Excellent hotel, very new, great location, got upgraded to a very nice junior suite. Better than average gym, slowish checkin/checkout, great breakfast ordering off the menu, no buffet, free for Globalist elites. Valet parking is free for Globalists as well, self parking seemed way too complex so going for valet was a no brainer. We walked to the Omni hotel for the wedding conveniently located two blocks away. The very small Regency Club was kind of weird, closed in the weekends. And the few times we visited it there was absolutely nobody there. Just some snacks and drinks but you had to pay for the alcohol, seriously?
Hard to believe this offer is still around as of posting date:
These days every 100,000 points credit card Signup Bonus should always be in your radar. And here it is again: Ink Business Preferred Credit Card 100,000 Bonus Points. It used to require a bigly $15,000 minimum spend in three months. But the new offer requires only $8,000 minimum spend, almost 50% lower. For a card with an annual fee of $95. It earns 3x on travel, shipping, internet, cable, phone, social media/search engine advertising. Probably not a keeper for the long term but that is just me, you can decide for yourself, we are all different. The card will allow you to transfer your Ultimate Rewards points to airline/hotel partners in case you do not have the Chase Sapphire Preferred which I prefer and do hold for the duration. You can apply for the card with my Credit Card Links or you use my REFERRAL LINK, thank you!
ADVANCED
I now exclusively use aggregator MilesFeed.com to keep up with the blogs, it has cleaned up its roster greatly lately.
I never had a Lufthansa credit card and likely never will. But if you are into flying the airline in business or first class to areas like Australia and Southeast Asia starting from 71k miles and within North America for 20k miles, it may be for you. It is with Barclays Bank, which is a weird bank, you have been warned. Lufthansa Miles & More Credit Card: 100k welcome offer (matches previous high).
I learned form a Frequent Miler podcast something I did not know. I always thought that the no annual fee United Gateway credit card gave you access to more award inventory. But it only does if you product changed it from the annual fee United Explorer card. I panicked thinking I got the United Gateway card straight up so I sent a secure message to Chase. A Chase rep replied pretty quickly informing me that my United Gateway card was product changed from the higher mid range United Quest card to it. I am assuming this has the same treatment with downgrading/product changing from a United Explorer to Gateway cards so I think I am good having access to more award inventory. Not that there is much of it left anyway…
I recently transferred my Radisson in the Americas points to Choice Privileges points. And my first excursion into using these points turned out to be a nightmare. Here is what happened: We lost power due to some strong storms that moved through my hometown in Ann Arbor, Michigan. Taking cold shower was not much fun and it looked like we will be out of power for a while so I had this brilliant idea to see if I can use some of my Choice points. I found a hotel about a mile away from my house and I booked it for 25,000 points. So, I go there to check in and….parking lot is almost empty, not a good sign. Front door is half way open and I walk into a dark and completely empty lobby, WTF! "Anyone here?". No answer. I called the hotel number, it was not going through. So, I called the Choice Privileges number and had this very difficult and lengthy talk with a rep who kept putting me on hold as he also tried to contact the hotel with no success. Anyway, I have a Case Number, I want my points back and I think this will be an ordeal to get them back. So, don't listen to bloggers selling you plastic and lying to you how they travel all for free ok?
MILES & POINTS
HOT CREDIT CARD OFFERS: 75k CAPITAL ONE Venture X, 75k CAPITAL ONE Venture Rewards,  75k CHASE Ink Business Cash, 75k CHASE Ink Business Unlimited, 100k CHASE Ink Business Preferred, 60K CITI Premier, 40k CAPITAL ONE VentureOne Rewards, $1,000 Cash Back CHASE Ink Business Premier, 140K CHASE IHG Rewards Premier (with $100 Statement Credit), 60k CHASE Sapphire, 60k US BANK Business Altitude and many more including many AmericanExpress cards such as Delta Airlines, Marriott Bonvoy and Hilton Honors cards!  Please check out my Affiliate links. Terms apply to American Express benefits and offers. Visit americanexpress.com to learn more. If you do not see a credit card with my affiliate links, perhaps I could refer you?

This section is about my hobby addiction of collecting frequent flyer miles and hotel points since the early 1990's! SKIP if you are not into it!
As of today, I have burned 812,950 miles/points year to date in 2023 and have 4,180,161 miles/points in the bank. Some do drugs, I do miles lol!
Thanks to US banks, very lucrative travel rewards credit card offers come and go all the time. This section will act as a reference point on the best CURRENT offers. I will designate new material preceded by NEW.
BEGINNERS
The Beginner's Guide to Getting Started with Credit Cards, Points & Miles
BASICS: This travel hacking hobby is mostly about getting the fat Signup Bonus of travel rewards credit cards while of course NEVER EVER carrying a balance. Banks have a marketing budget and are willing to give us many THOUSANDS of miles/points to travel mostly for free hoping to hook us to then charge confiscatory 20%+ interest rates on our balances. The poor souls who fall for their marketing paying these ludicrous interest rates end up subsidizing us responsible consumers who enjoy taking advantage of, cough, such bank marketing budgets! Some of us have been doing this for thirty years creating amazing travel memories…Feel free to ask me questions or post them in the comments, we were all newbies once!
BASICS: Prefer credit cards from the proprietary points programs of banks, such as Chase Ultimate Rewards, American Express Membership Rewards, Citi ThankYou Network, Capital One Rewards Miles because they are a lot more flexible and are not devalued as frequently. Over pure airline and hotel travel rewards credit cards. Pure cash back credit cards may work for you best and they are getting more valuable as airline and hotel loyalty programs keep getting devalued. Sometimes, a pure no annual fee 2% cash back card works best for simplicity!
The Capital One Venture X card offers a 75,000 point Signup Bonus after a minimum spend of $4k in the first three months. If you like simplicity and looking for one (premium) card, I highly recommend this card (and yes, I have it myself!). It has an annual fee of $395 but it comes with a VERY easy $300 statement credit for travel booked on its excellent travel portal, essentially turning it into a $95 annual fee card. But wait…there is more! On each card anniversary you earn 10,000 points essentially making it FREE! Every dollar of spend earns 2 points and flights booked on the travel portal earn 5 points per dollar. You get access to Capital One and Plaza Premium airport lounges and a Priority Pass Select lounge membership and, this is important, you can add FOUR authorized users FOR FREE who can also have their own Priority Pass Select airline lounge membership. You can transfer your Capital One points to up to 18 Transfer Partners. No foreign transaction fees. Free Hertz President's Circle rental car top elite status. Cell phone protection and PRIMARY rental car coverage. Awesome seats at baseball stadiums for just 5k points each. And lots more. Available with my Credit Card Links, thank you for your support!
Get 75K Miles, Lounge Access & More with the Capital One Venture X Card
Other worthy credit card deals going on currently:
REFERRAL LINK: Chase Ink Business Preferred/Ink Cash/Ink Unlimited/Ink Premier
Remember, you are NOT allowed to ever carry a credit card balance if you ever get a credit card here!
Let me leave you with this: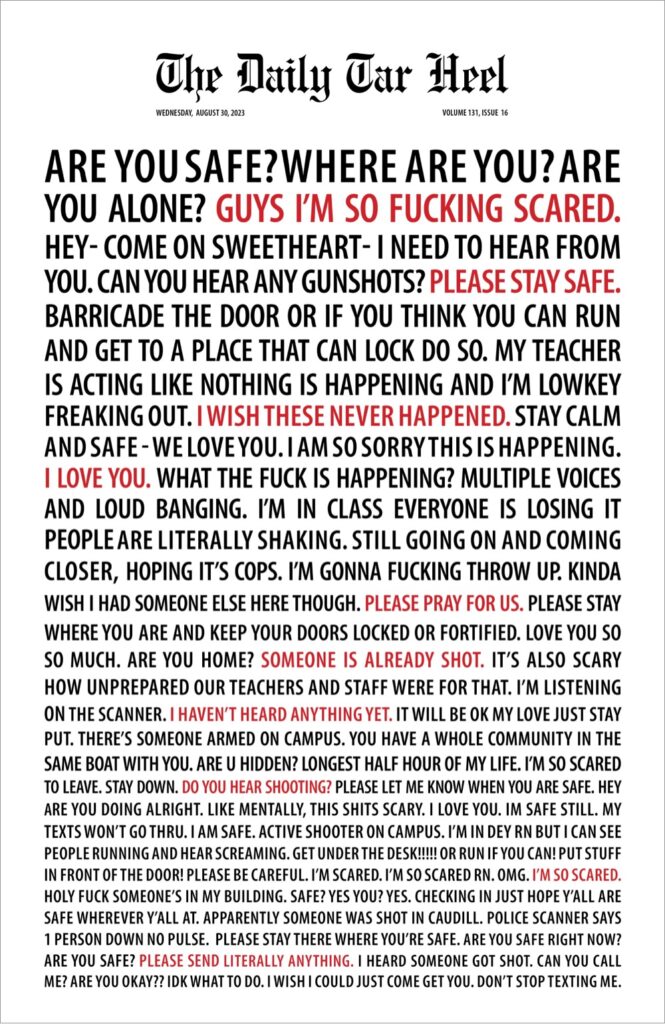 Some of the links are behind a paywall. You can try to read them using Archive.is.
Thank you for reading my blog. If you enjoy it please pass it on to a family member or friend. Or Buy Me a Coffee, thank you!
TBB
travelbloggerbuzz@gmail.com
You can join 564 email subscribers to receive each blog post by entering your email address below and then clicking on Subscribe:
Opinions expressed here are author's alone, not those of any bank, credit card issuer, hotel, airline, or other entity. This content has not been reviewed, approved or otherwise endorsed by any of the entities included within the post.