We bring you a guide to hiking Mount Olympus, how to get to Bora Bora on miles and points, travel to Lake Bled and other places, a sad infographic about all the rare diseases, register for the latest Hyatt and Avis promotions, we travel to Bhutan and Milan, watch some awesome goals, have fun with Trump's sharpie, look into the one and only D.B. Cooper, learn about the Dunning-Kruger effect and all the exciting dirt without the shocking videos in the Blog Buzz section.
TBB Blog Mission: To Educate. Entertain. Inspire. In That Order!
Support TBB by applying for CREDIT CARDS and using all of our

LINKS

!
You like my blog? Send a link to someone please!
We have a lot to cover, buckle up!
MILES & POINTS
Register for the latest Hyatt promotion HERE for stays between September 15 to December 15.
One of the most aspirational trips in our hobby is burning some of our stash to Bora Bora. Which is a very expensive place! Here is how to save money on your trip to Bora Bora.
Avis has now come out with its own lucrative rental car promotion, register HERE.
In case you missed all the credit card pumping in the past few days, the "hot" credit cards are all the Southwest cards (three at 60k points and one at 80k points for signing up) and apparently the Amex Business Green card has a new sign up bonus of…earning 3 points per dollar for a few categories for spend up to $50k. As always, TBB staff and hungry interns really appreciate if you use the TBB credit card links, thank you!
TRAVEL
Interested in hiking? How about hiking to Mount Olympus in Greece then! Here is mi familia in the mountain of Gods…which I could see from my back yard when growing up (well, not exactly but close!). Obviously, this was a long time ago!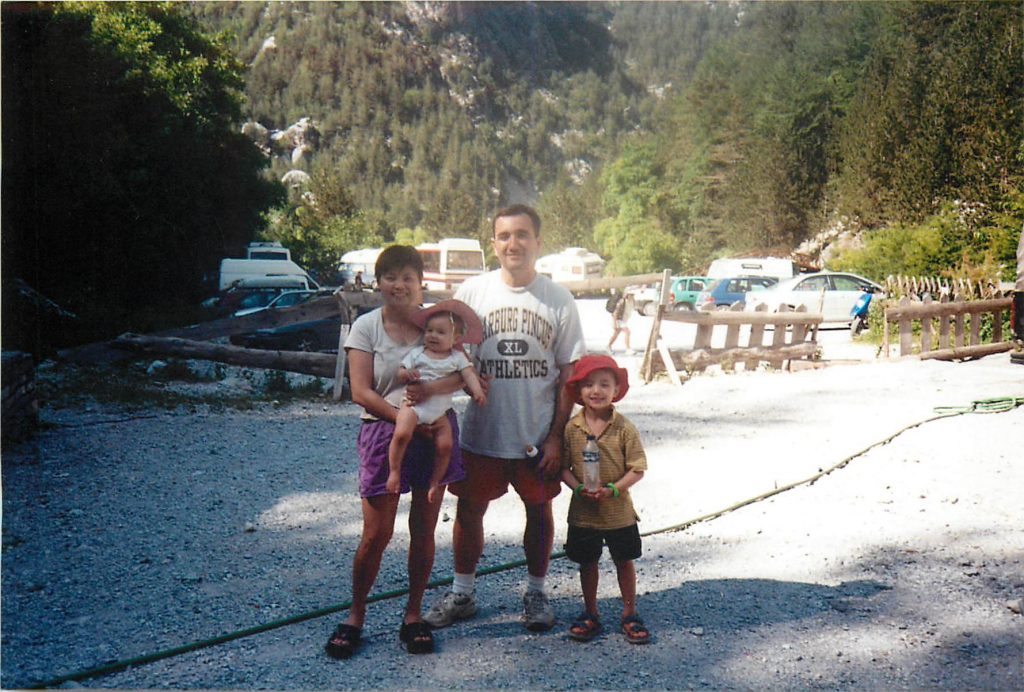 I like this series at Travel Codex. Or maybe I just like the location: Four Days Exploring in Bhutan.
I always liked the photos from Lake Bled in Slovenia. There is more in this post: Exploring Central Slovenia: Lake Bled, Vintgar Gorge, Bohinj, Skocjan Caves, and the Technical Museum.
Lets hope over to Italy next! 10 Unmissable and Gorgeous Day Trips from Milan, Italy.
ODDZ & ENDZ
The most unforgettable 30 goals in football history, enjoy!
Breaking: Donald Trump's approval rating shoots up to 88%! LOL
Maybe this TV guy was the closest we ever got to have someone discover D.B.Cooper, the hijacker, the man, the legend! But, if he was correct, it looks like his man died and took the truth with him, so sad! Has the Mystery of Skyjacker D.B. Cooper Finally Been Solved? A TV Newsman's Obsessive Quest.
PERSONAL FINANCE
Beware of this! An expert on human blind spots gives advice on how to think. Heard of the Dunning-Kruger effect? I had no idea that Dunning is a professor at the University of Michigan! Oh, what is the Dunning-Kruger effect?
That's where people of low ability — let's say, those who fail to answer logic puzzles correctly — tend to unduly overestimate their abilities.
Or:
We often feel more confident about a skill or topic than we really should. But at the same time, we're often unaware of our overconfidence.
You can not believe how many investing geniuses I have come across my career 😉
3 LINKS WITH AN AWESOME PHOTO
Some of the funniest entries from the 2019 Comedy Wildlife Photography Awards.
A sober infographic: Which Rare Diseases Are The Most Common?
A temporary art intervention, a forest inside a football stadium. Wow!
BLOG BUZZ
We are now entering BLOG BUZZ, a section for advanced hobbyists and veterans of this fast imploding hobby and also a section where I go on and on about some stuff that happens in my life because it helps me feel better about myself.
Some good info nuggets in this Guide: How To Book Central & South American Airlines Awards Online.
Well, this sucks if true. [Rumor] City National Bank To Change $250 Airline Credit Per User To $350 Across All Cards.
I can't get away from The Points Guy, talk about arrogance much?
Miles Per Day continues getting shut down from more places lol. Walmart Moneygram shuts me down for buying money orders.
My Mailchimp email list subscription price went from $15 to $20 per month, sad! Running blogs cost you guys. Lets not talk about my free time lol.
I responded to Amazon about my so called violations. Which is absurd if you ask me. So now I wait for the verdict whether I am going to keep my Amazon link or not. Unbelievable!
Sometimes I wonder if you need to blog irresponsibly to "succeed" as a blogger, sad! I could be pumping all day like the clickbait king View From The Wing:
15 Things I Love About the Southwest Performance Card
Southwest Credit Card Initial Bonus Offers Jumped By 50%
3 Best-Ever Rewards Card Offers That Aren't Going to Last Much Longer
And I leave you with this…Pull up your pants Ingy!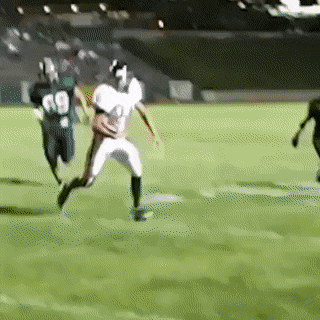 TBB
travelbloggerbuzz@gmail.com
Follow TBB on Twitter @FlyerTalkerinA2.
You can subscribe to TBB below, winners only!
Opinions expressed here are author's alone, not those of any bank, credit card issuer, hotel, airline, or other entity. This content has not been reviewed, approved or otherwise endorsed by any of the entities included within the post.