We bring you news how Hilton devalues again, we have more Marriott cards, we go on to a Sealand visit, Albania is the first European Narco-State, we explore the hotel points devaluation wave even more, a new credit card by a hotel a few had ever heard before, we go take photos in the Alps, visit Saigon, visit some sex clubs (sorry no videos, my blog is not like those you know!), how SEC is hostage to the big brokers and banks and out to not protect you and lots more.
You like my blog? Send a link to someone please!
This hobby is deflating right before our eyes. When you thought Hilton Honors could not devalue again so fast…they do! Hilton Confirms Points Devaluation. And I was going to go for the Amex Aspire card, lol! I am typing this right now from an Airbnb in Greece, take that Hilton NoHonors!
And to get a better idea what has been going on, how about this? (Almost) Every Low Category Hotel I Stayed at Has Devaluated. Do NOT expect so called travel and miles/points bloggers to pound this theme to you because they make MOST of their money selling airline/hotel affiliate credit cards! But you knew that already, the victims just discovering this hobby seeing the Points Guy somewhere online sure don't, sad!
And speaking of useless hotel points from hotel credit cards, we have: Marriott Launches Another Credit Card; Comparison Chart Of 4 Marriott Cards. Nice chart.
So, the question Is the new Bonvoy card good for anyone? is answered with well, not really. Only if you are really bored…I guess.
You never get trip reports from that weird Principality of Sealand!
This is pretty good, I saved it in Evernote for the time I have time to visit one day! 17 Delicious and Fun Things to Do in Saigon, Vietnam (Ho Chi Minh City).
When my blog sells out, I am going to reinvent myself as a travel writer specializing in trip reports from this kind of places: Best Sex Clubs around the world. Just kidding you guys 🙂
Ok, let's laugh a little bit. "Must be Canadian". Lol.
Albania is the North Korea of Europe. Talk about bizarre. And criminal now! The Inside Story of Europe's First Narco-State.
The latest on the decades long saga to put investors' interests first: S.E.C. Tells Brokers to Work for You, but Don't Skip the Fine Print.
Amazing photography here: Jaw-Dropping Photos Showcase the Magical Beauty of the Alps.
This is incredible: A map of 18,000+ asteroid orbits in the solar system.
Lets get back into some personal finance material content: How Americans Make and Spend Their Money, by Education Level.
We are now entering BLOG BUZZ, a section for advanced hobbyists and veterans of this fast imploding hobby and also a section where I go on and on about some stuff that happens in my life because it helps me feel better about myself.
I think we were all surprised to see Bank of America come out with a new hotel loyalty card. From a hotel chain I had never hard of. Just 74 properties in the US. And they have one in my hometown Ann Arbor! The New Sonesta Credit Card Review (65,000-95,000 Points) and 7 Best Redemptions. Here is Andy's recap for the card"
The new Sonesta credit card can be a great addition to your wallet, but most of its virtues are in the welcome and annual bonuses, and almost nothing else. If you do apply, I would collect the whole 102,500 points after adding an authorized user and meeting the $7,500 spending requirement within the first year. I would probably use these points to stay in St. Maarten, San Francisco, Boston, New Orleans, or Hilton Head, and I would try to apply together with my spartner to double the loot.
And I leave you with this…Respect!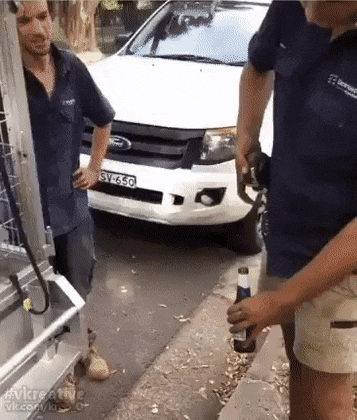 TBB
travelbloggerbuzz@gmail.com
Follow TBB on Twitter @FlyerTalkerinA2.
You can subscribe to TBB below, winners only!
Opinions expressed here are author's alone, not those of any bank, credit card issuer, hotel, airline, or other entity. This content has not been reviewed, approved or otherwise endorsed by any of the entities included within the post.