We show you how to become a Hilton Diamond, run down all the expiring deals, fly with Qatar Airways First Class, travel to Azores and a lot more!
TBB Blog Mission: To Entertain. Educate. Inspire. In That Order!
This site is

ad free

! You can support us by applying for CREDIT CARDS, please consider doing your shopping with our AMAZON AFFILIATE LINK and clicking/forwarding any of our REFERRAL LINKS. Or click on the ugly Amazon Banner on the right side, thank YOU!
There are many companies vying to make the killer product that will store all your credit cards and gift cards in one place and magically (this is important) get you to use the one that gets you the best rewards or at the very least make it easier to keep track of them. Well, Stratos was one of these companies and it appears it has run out of money. Sadly, it was based in my town in Ann Arbor, Michigan. I expect the rest of these companies to follow suit. I heard the current users may not be totally out of luck yet but I don't expect the new arrangement will last either.
Hilton HHonors wants to make everyone a Diamond Elite it appears, they even have a form online. Apply before January 11, 2016. This is not going to end well…
It appears the awesome staffers in the IT Dept of IHG Rewards are at it again screwing things up with the current promotion smh.
10 Amazing Deals Expiring on 12/31 & How to Maximize Each One Before It's Too Late. Not much I can add, it's all here!
4,000 Free Choice Privilege points for joining, plus another 4,000 after first stay!
Nice review of Qatar Airways A380 First Class.
Epic footage of SpaceX landing from a helicopter.
Nice video exploring the Azores Islands.
Fairmont has a Super Bowl package for you and your entourage, just $150k. So, you guys, start clicking right…NOW!
The Year in Pictures 2015  Must click in my TBB opinion
Investment Fads & Themes, 1996 – 2015. This is just awesome!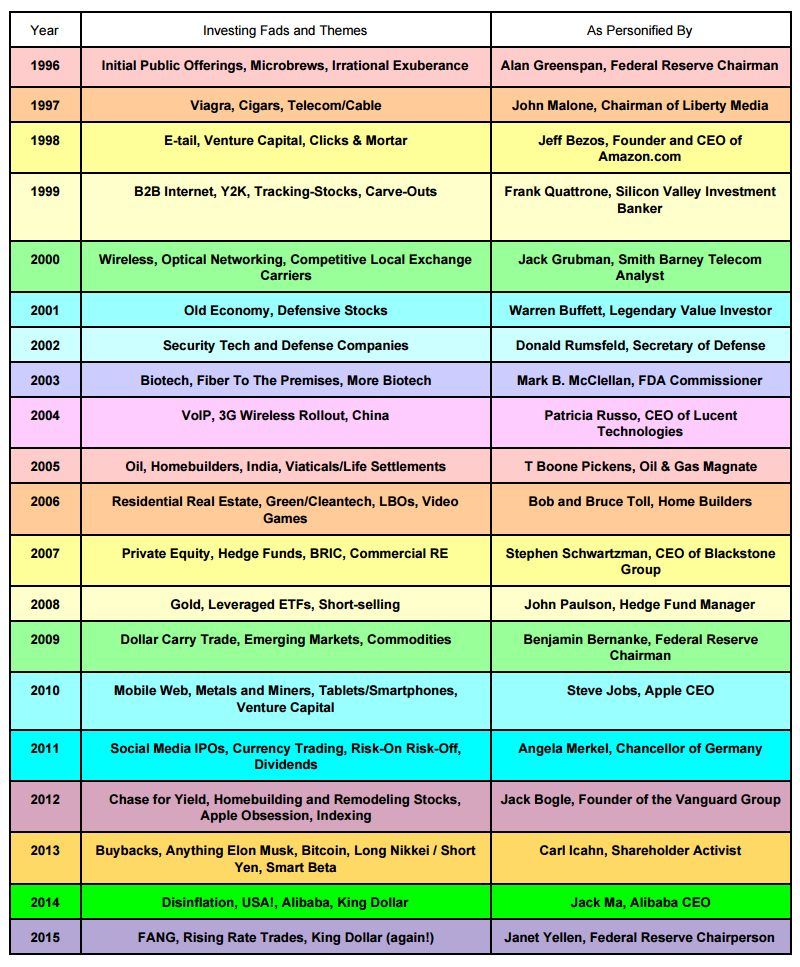 And I leave you with this…
Thank you for making TBB a part of your life, I am honored! Help bloggers you appreciate & make a positive difference in your life by spreading the word about their blogs, emailing and commenting and using their few $ links.
TBB
travelbloggerbuzz@gmail.com
You can subscribe to TBB below, winners only!