We bring you the non shocking news by now that Hilton Honors devalues again, an open IHG Status Match, visit Mauritania and Faroe Islands, welcome a new blog Bougie Miles, welcome a new Southwest credit card offering 80k points to sign up, look deeper into the MH370 mystery, dive into the data behind the greatest asset bubbles, Qantas bucks the dynamic pricing seismic shift, get some points back from Hyatt if you are its credit card holder, look at amazing pics of trees, an awesome infographic with the largest brands and much more freeeeee!
You like my blog? Send a link to someone please!
The blogosphere is going wild with the new Southwest Rapid Rewards® Performance Business Credit Card offering 80k Southwest points for $5k minimum spend. Bloggers are putting all the stops to make readers click on the card so they can earn sales commissions. View From The Wing had the most ridiculous pumping headline: "Deal of the Year: 80,000 Point Offer for New Lucrative Southwest Business Card". Deal of the Year? WTF!!!!!!!!!!!!!!!!!!! Hey, AlwaysBeClosing. Choose your $$ clicks wisely you guys! 😉
Almost all the Hilton Award Chart changes effective June 2019. WTF Hilton, you did it again! I am typing this from another Airbnb so I am taking my own revenge against the hotel loyalty programs lol.
If you have not gotten the joke yet how fast and hard the Hilton Honors program has fallen, you probably read The Points Guy who never stops writing how "amazing" all the travel rewards credit cards are. Lets hear it from Andy about what just happened: Update: Almost EVERYTHING You've Heard About the Latest Hilton Honor Devaluation Is True! The Americas and Europe, Are There Any Deals Left?
We are now taking a bream from the airline loyalty world to dynamic award pricing. Yes it is a foreign airline. Qantas Boldly Overhauls Loyalty Program, Resists Dynamic Pricing. No, they do not use travel rewards credit cards the way we use them here in the US with ridiculous signup bonuses. This is just a blip, I expect the foreign airlines to join Lufthansa and all the US airlines to move to dynamic award pricing in the coming years. So, say goodbye to your flat bed Business or First class flat bed you burned miles for, sad! In the meantime, if you are really into Qantas, check this out: Roundup Of Qantas Program Devaluations And Improvements; Updated Comparison Award Chart For Travel On El Al To Israel. You know, looking at these award charts, it just hit me! Airlines save so much in training their reps to follow the award charts, no wonder they are starting to do away with them!
Lets get back into the hotel loyalty program zone again. If you care about status and care about IHG status, you can try for an IHG Rewards Club status match. Especially if you are a road warrior and your employer can knock out some of these stays! For me and others these days, yawn! Get an IHG Rewards Club status match – including top tier Spire Elite!
This is nice I guess: Hyatt Cardmembers Get 10% Rebate on Redeemed Points This Summer. I need to get son a card soon so I can transfer his points to my own World of Hyatt account! Of course he will apply for it with my links 🙂
Lets now move away from the miles and points world to…
What a great article about the missing Malaysia Airlines Flight 370. I am starting to also think it was the pilot behind it. What Really Happened to Malaysia's Missing Airplane.
For your personal finance fix: The Greatest Asset Bubble of All Time". Fascinating look into the data behind these bubbles:
Tulip mania (1637)
South Sea (1720)
The Great Crash (1929)
Japan (1989) [WINNER]
DotCom (2000)
U.S. Housing (2007)
Bitcoin (2017)
I have signed up to run my first marathon in Detroit later this year. When I return to the US I plan to look into taking my running more seriously so I can meet my lifetime goal to actually run a marathon and (this is important) finish it! So I am always interested in running content like this: Two Words That Can Really Help Your Marathon Training. The words actually are "Slow Down".
With more flights going to the Faroe Islands, is it going to become the next Iceland? Landlopers paid a visit too. The Faroe Islands – My First Visit To This Remote Country.
I really like this blog. Because not many go to these places where there is no Hyatt around lol. Scenes from Nouakchott, Mauritania.
And you know how much I love the Visual Capitalist site. The World's Most Valuable Brands.
Best pictures of trees I have seen lately, wow!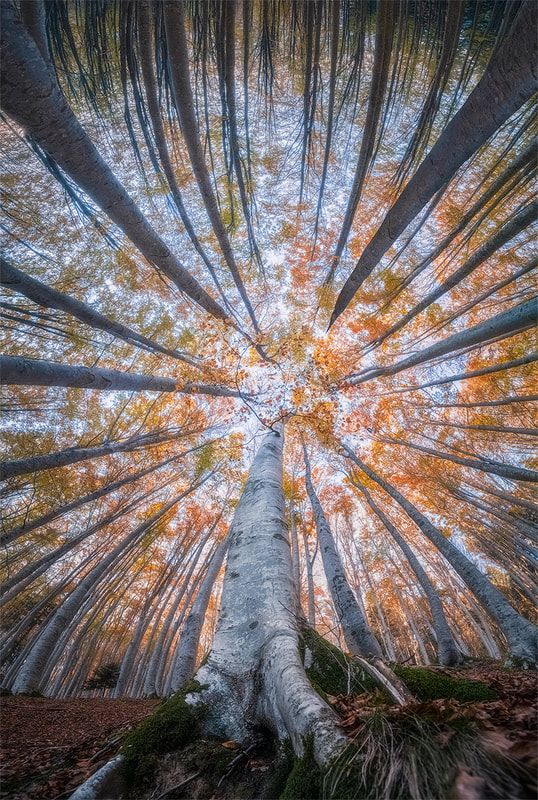 We are now entering BLOG BUZZ, a section for advanced hobbyists and veterans of this fast imploding hobby and also a section where I go on and on about some stuff that happens in my life because it helps me feel better about myself.
Pointchaser keeps posting about her MS activities. Involving GiftCardMall. Which was obvious to all that its site was hacked big time. And then started posting about all the crap she had to deal with the banks and her credit cards. Maybe, an apology if some readers copied what she was doing and caused them their own bank hell would have been, you know, nice to do. But nope…same old. She used to write for Frugal Travel Guy. I don't know if anyone is still reading FTG these days! Actually, I am shocked FTG has not folded yet as it looks like they may be cutting on writers' compensation these days #ticktack.
So, this is what Bethany Walsh was up to. She started Bougie Miles. Not sure how the name "bougie" fits in. Looks like the target market is newbies. Which is of course smart to do, commercially speaking. If I had only focused on that market I could have made TPG my intern. Just kidding by the way. Who said "Forward, Only Forward"? It's a great way to look at things. Past is gone, we only have what is ahead. And I am telling you, what is ahead is…a Chase Sapphire Preferred card is ahead for all your familia with my links you guys. Bwahahahhaaha. Actually, there is a SALE going on with the card, expect your pumping bloggers to go all out with it. "6969 ways I love the CSP card. With shocking video". Lol. Actually, I added Bougie Miles to my Feedly list, Bethany does quality work!
Air France Flying Blue and Accor Hotels are doing a partnership where you can double dip! I don't know about you but I love the double dip. I am still Accor Platinum for several more decades 😉
I have been in my hometown Larisa, Greece since May 16. I am helping to empty the family home and move my mother to the best retirement home/assisted living facility in town. And I am catching up with some other crap that needs to be dealt with involving the ridiculous bureaucracy in this country. To say it has been the most tiring/draining month is a wild understatement. June 24 is the big date. It is emotional for me saying goodbye to our home, just imagine how emotional it is for my mother. But everything is moving along. Now just a last push remains and then most of the issues that used to bother me from this side of the world would be taken care of. Which is an amazing relief so I can fully focus in my life back in the US. Where my home is, I missed my own family, air conditioning, a state that everything runs like it is supposed to…and I could go on and on. "Greece never dies…it just crawls".
My daughter continues to amaze us. All A's in 11th grade, continues to improve her ACT/SAT scores, got a Gold and a Bronze medal in the National competition in her BPA club (Business Professionals of America), doing a short unpaid internship for a management consulting firm in Ann Arbor, then to a 3 week program at LeHigh University to prep for business school college applications. While her brother is touring SE Asia, somewhere in Thailand these days. Yeah, I missed them both so much. And daughter continues to dance too…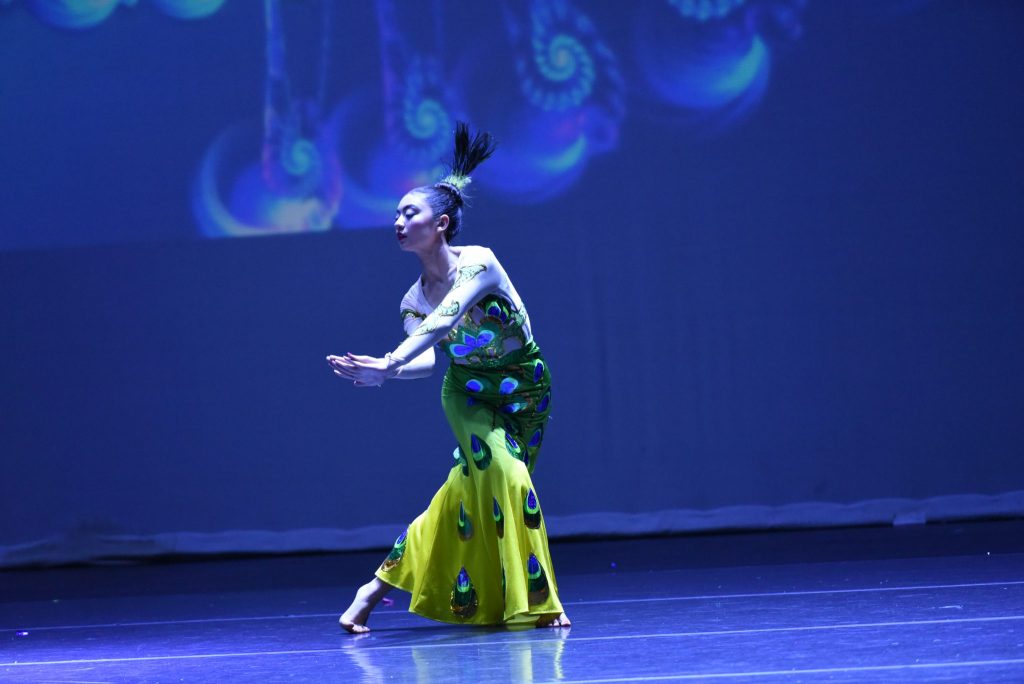 Is Simon Mall that desperate to target MS folks? Dead Malls walking…
Today I am 52. I certainly don't feel it…
And I leave you with this…This may be a repeat…Every time I see it I can not stop loling!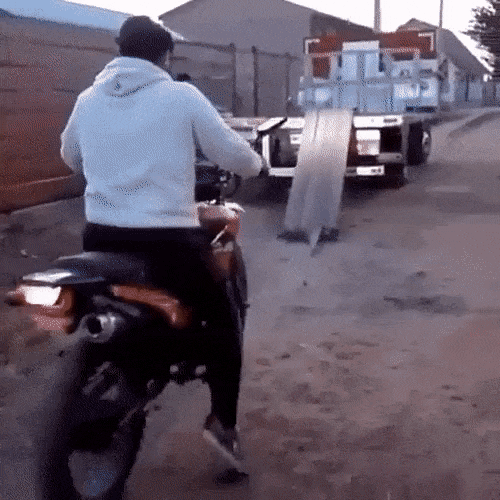 TBB
travelbloggerbuzz@gmail.com
Follow TBB on Twitter @FlyerTalkerinA2.
You can subscribe to TBB below, winners only!
Opinions expressed here are author's alone, not those of any bank, credit card issuer, hotel, airline, or other entity. This content has not been reviewed, approved or otherwise endorsed by any of the entities included within the post.