Welcome to another edition of TBB's 3 Links I Love. Which is almost always never three because we don't like slacking around here. In this edition, we have five awesome links for you.
TBB Blog Mission: To Entertain. Educate. Inspire. In That Order!
You wondered about who pays for this hobby? I mean, playing the travel rewards credit card game. First, a huge thanks to Reddit member Buddy5000 for taking this on, very educational! The conclusion is that, in general, it is the cash customers who subsidize our rewards. Great info on how interchange and merchant fees work along with some bank economics and juicy info on the major banks. This line made me smile LOL:
What's the worst case scenario for the Issuer?
Us. Absolutely.
This was a very interesting read coming from a former addict and fairly outspoken successful personality. Selected excerpts if you are lazy to read it which I agree with and as some haters say…"I have an agenda" lol.
Now that the white captain of the football team and his cheerleader girlfriend in small-town America are hooked on dope, maybe we'll now stop demonizing heroin as a criminal problem and start dealing with it as the medical and public-health problem that it is, and should be.
I think the role of the artist is to make art.
It is truly a privilege to live by what I call the "no asshole" rule. I don't do business with assholes. I don't care how much money they are offering me, or what project. Life is too short. Quality of life is important. I'm fortunate to collaborate with a lot of people who I respect and like, and I'd like to keep it that way. 
Calculation leads to compromise and badness. I just don't care. I do my best. I do work that interests me that I will hopefully not feel ashamed of the next day. I like things to be strange and beautiful and, if and when possible, not done before. I'd rather fail gloriously and foolishly than turn in efficient and adequate work again and again. That's just the way I am.  
There are some stories that you start reading and just can't stop until you are finished. This was one of them. What a story, wow! This dude bails before he is sentenced for mega loads of marijuana smuggling and reinvents himself in northeast Australia. Blown.Away. Oh, and this is what quality writing IS! Enjoy it as much as I did.
This is just great…
Reggie Love, Chris Paul, Don Cheadle, Arne Duncan and more share their favorite stories of playing basketball with beloved number 44.
I just can't believe that our nation elected Donald Trump as our President! I am talking about the man, I don't want to make this political. I get along with everyone, we all want what is best for our country. We need to come together and our kids need to look up and respect our President. Whatever you think of Obama, he is a decent human being with a wonderful family. As my 14 year old said yesterday "We are going to miss Obama, Trump is crazy!"
Well, here is a personal finance related link for you. You know, I like to talk in my blog about charlatans a lot. As in bloggers who continuously keep selling credit cards to their unsuspecting readers while promoting a lifestyle of "free" luxury travel, Krug anyone? But these are also what financial charlatans use too, enjoy!
…the majority of these terms and phrases are being employed in an effort to distract you from your long-term investment goals or to talk you out of what is likely a sound course of action.
Charlatan catchphrases and red flags
Sunlight is the best disinfectant
What the market doesn't understand is…
As you know…
Inflection point
There is a fundamental misunderstanding…
"It ain't what you don't know that gets you into trouble. It's what you know for sure that just ain't so."
"Textbook"
The mother of all ____
1987
Price discovery
Picking up nickels in front of a steam roller
Euphoria
Party Like It's ____
"Druck says"
The smart money
Punishing savers
It's safe to assume…
Next leg higher (lower)
To be clear
the greenback
Hyperbolic
TINA
Window-dressing
"Hussy"
Generational
Retracement
Sucker's rally
Running on fumes
Dr. Copper
In yen terms
Extreme readings
Holding the bag
Simultaneously calling for a crash and a melt-up
Fiat currency
Asset price inflation
Rigged
Detached from reality
Manipulation
I'm just early
I've seen this movie before and I know how it ends
Idiosyncratic risk
"Spoos"
Unless this time is different…
"Flashing"
Day of reckoning
Pivot
Bullish or bearish "of" instead of "on"
Adopting a Shakespearean affectation while (whilst?) speaking
anything Sun-Tzu
Lehman.
And I leave you with this…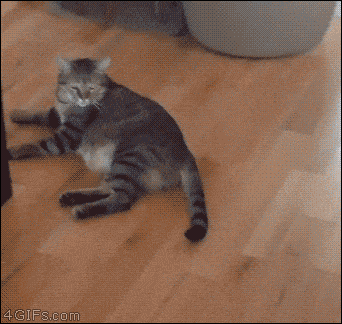 Check out my updated blog lists: Blogs I Love, Blogs I Like, Blogs To Ignore
TBB
travelbloggerbuzz@gmail.com
Follow TBB on Twitter @FlyerTalkerinA2
You can subscribe to TBB below, winners only!
Opinions expressed here are author's alone, not those of any bank, credit card issuer, hotel, airline, or other entity. This content has not been reviewed, approved or otherwise endorsed by any of the entities included within the post.