On weekends TBB staff tries to keep it light because there are far more important things to do on a summer weekend day! Read to the end to win SPG points!
TBB Blog Mission: To Entertain. Educate. Inspire. In That Order!
You can support TBB by applying for CREDIT CARDS, please consider doing your shopping with our AMAZON affiliate link and clicking/forwarding any of our Referral Links. Or click on the Amazon Banner on the right side, thank YOU!
Like we all know, nothing is free. This hobby is sure not free, there is always a cost. Sometimes the cost is severe in trying to clear up hiccups that ALWAYS happen, sooner or later! These two blog posts should be a warning that this hobby is not for the faint hearted #beware
Point Princess – MS Woes: $2,000 Stolen Off My Paypal Reload Cards
Travel With Grant – Another Cautionary Tale about US Bank Issued Visa Gift Cards Sold at Ralph's in SoCal
10 Misconceptions About Things That Kill You. Fantastic…I knew it mom!
12 Most Beautifully Designed Hotels   Fantastic lineup…so sad that almost all are not available on hotel points, so sad!
Need more readers? Advertise on the competition – Flyertalk thread…
Yep, an account of mine received another email from the Frugal Travel Guy. Yep, it was time to pump some credit card again. Of course nowhere to be seen how the 70k Marriott offer with no annual fee may be a better deal for the readers! Just pumping non stop. Now reaching scary levels…the gif accompanying the email is just horrific! WTF!!!
And as I was going to press, I saw this Starwood SPG sweepstakes at Loyalty Lobby so I played and already won 5,000 SPG points #winning #literally #nonewbieswerehurt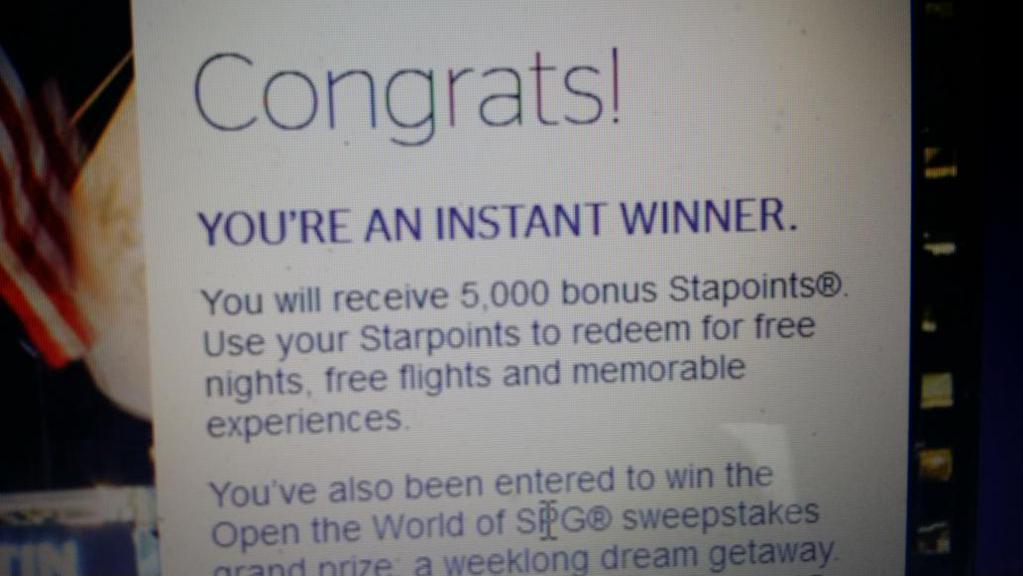 And I leave you with this…
Blogging can be insanely time consuming sometimes. Help bloggers you appreciate & make a positive difference in your life by spreading the word about their blogs, emailing and commenting and using their few $$ links. Thank you.
Check out my updated blog lists: Blogs I Love, Blogs I Like, Blogs To Ignore
TBB
travelbloggerbuzz@gmail.com
Join over 3,822 TBB followers on Twitter @ FlyerTalkerinA2 and add TBB on Google+