In August of 2016 we hosted a family friend's daughter from my hometown Larissa in Greece. This is a post with some of the places we took her to show off Michigan!
I got her the plane tickets. I burned a total of 87,500 United miles for her round trip:
Thessaloniki SKG – Munich MUC on Aegean, onwards to Chicago ORD and Detroit DTW on United. All in Business Class
Detroit DTW to Chicago ORD to Frankfurt FRA on United, onwards to Thessaloniki SKG on Aegean. In Economy Class.
She was just sixteen and never flown before. So she got to experience flying Business Class for her first flights. Maybe I ruined her?
What follows are a bunch of pictures of some places we took her. We enjoyed hosting her and we hope this trip was a fun experience of her. Certainly eye opening, talk about culture shock. So, enjoy the ride, here we go!
We took her all around Detroit downtown and to the beautiful Riverfront. Canada is on the other side of the river. Windsor to be more exact.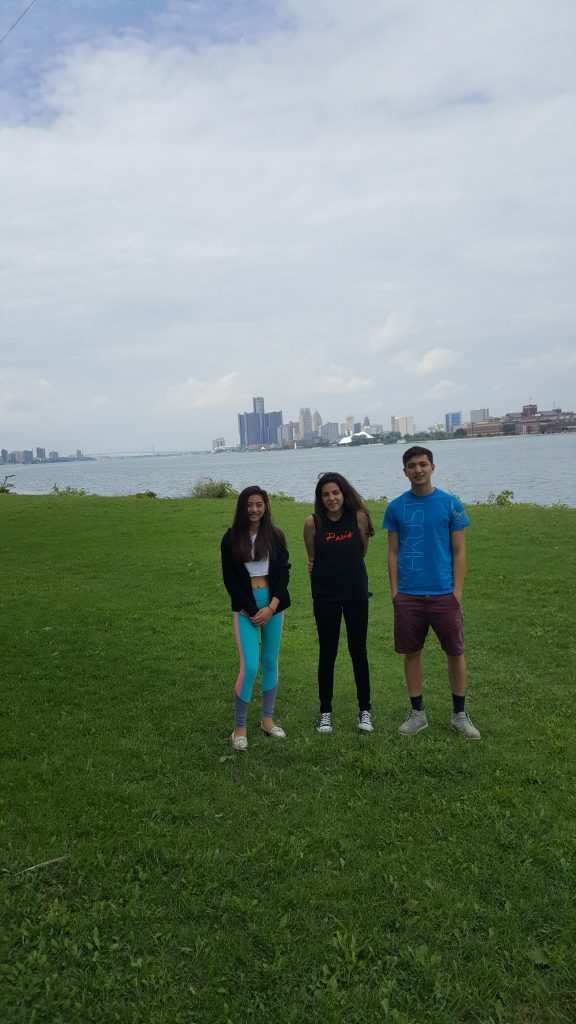 We went for a drive around Belle Isle: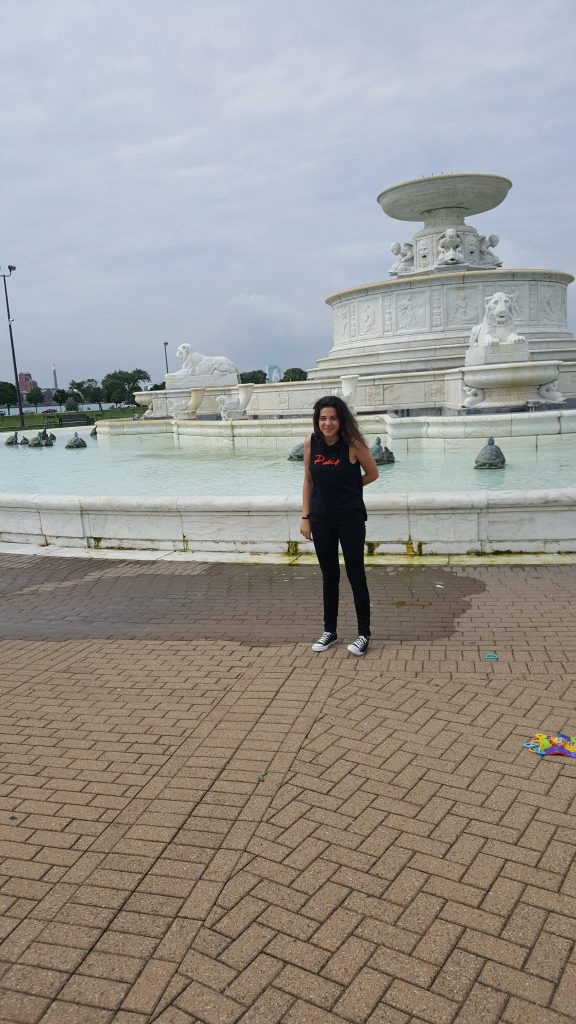 The world famous Detroit Tigers Comerica Park stadium: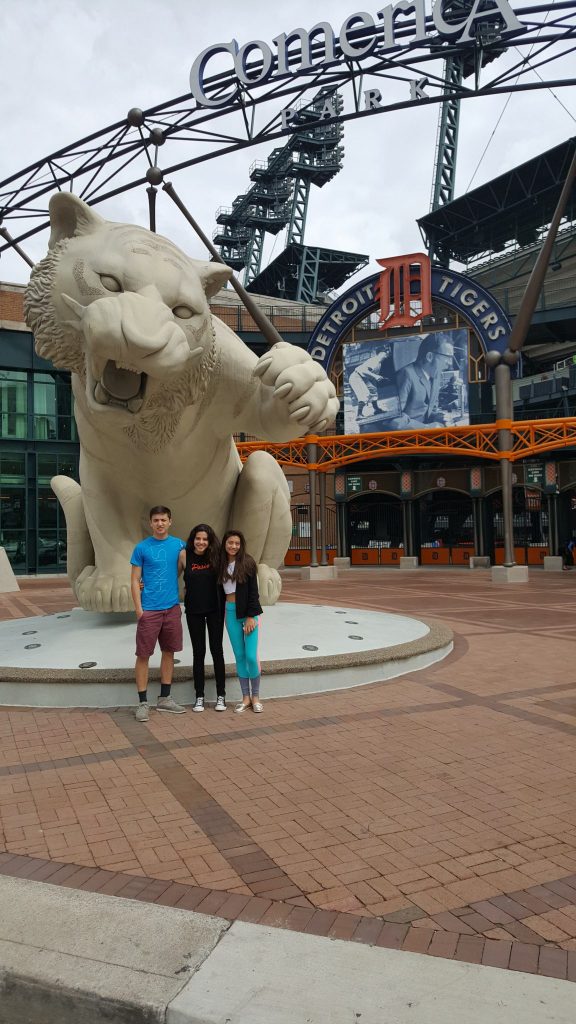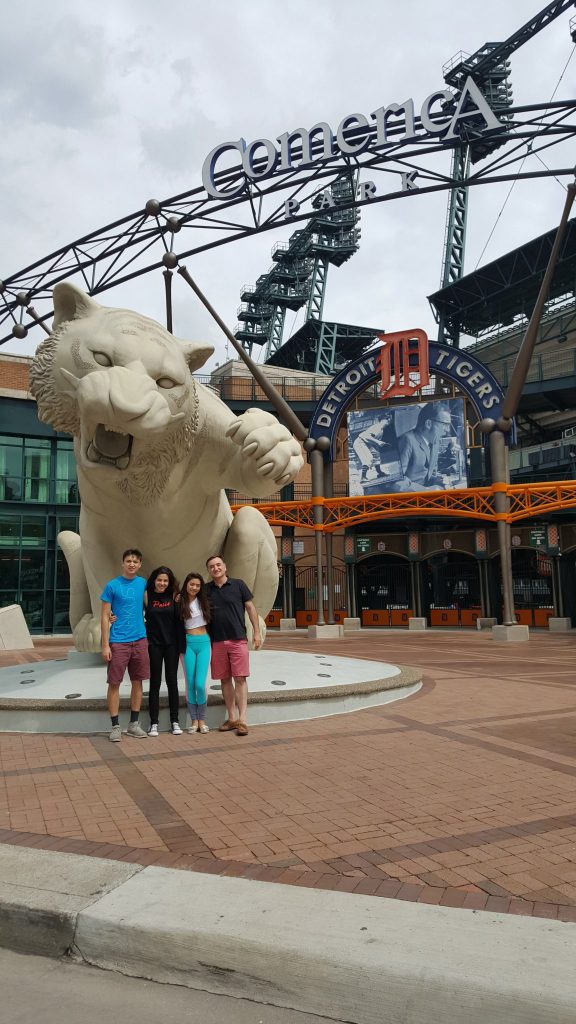 Walking around the city…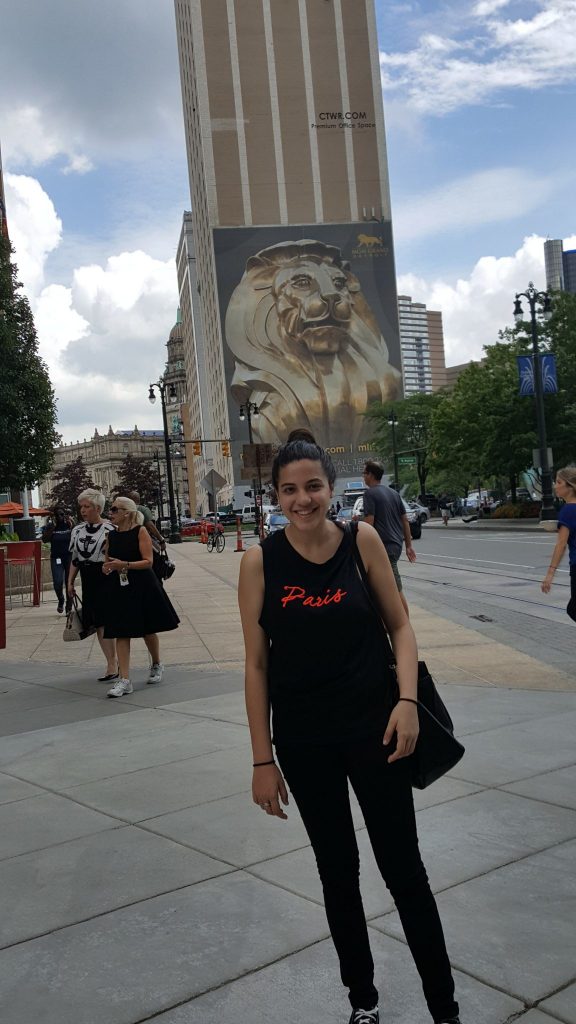 Of course a visit to Detroit would not be complete without a visit to the world famous Lafayette Coney Island!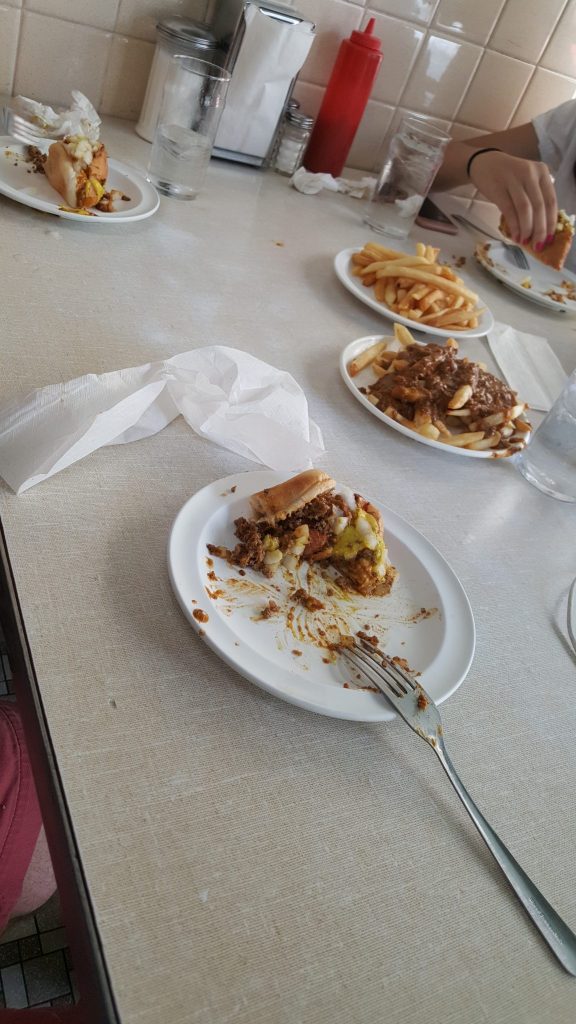 You are in Detroit, the Motor City, so you just can not escape its car history. Here is a mural outside the Renaissance Center which just happens to be the world headquarters of General Motors Co. I used to work in one of the three skyscrapers here when I used to work for the man. I really missed working downtown sometimes, Greek Town is only a few blocks away.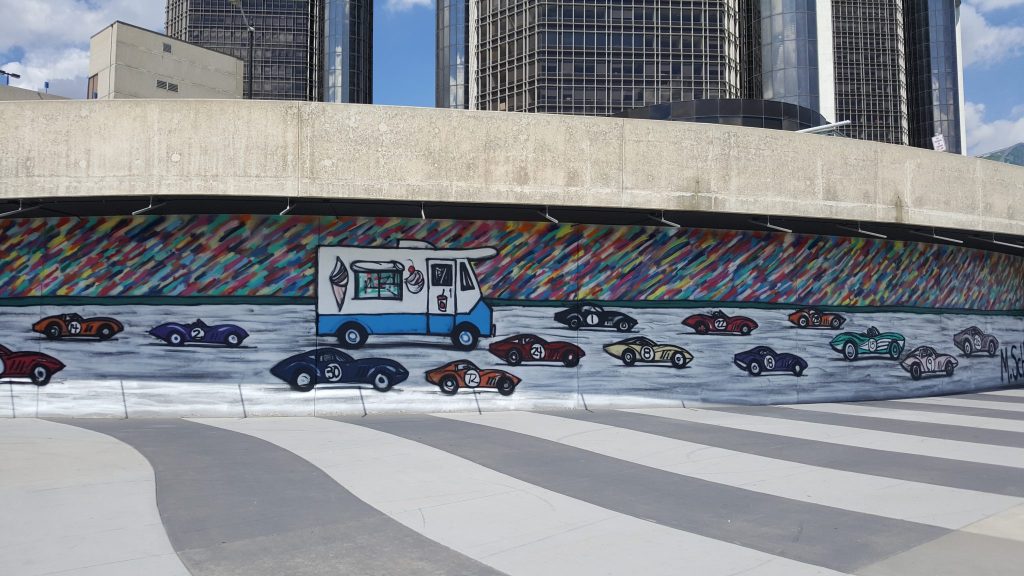 Other cities have tour buses, we have the…Detroit People Mover. The train that is above you. It just does a small circle around the downtown area. 75 cents per ride. I always enjoyed taking pictures from the last car looking behind us…like this one!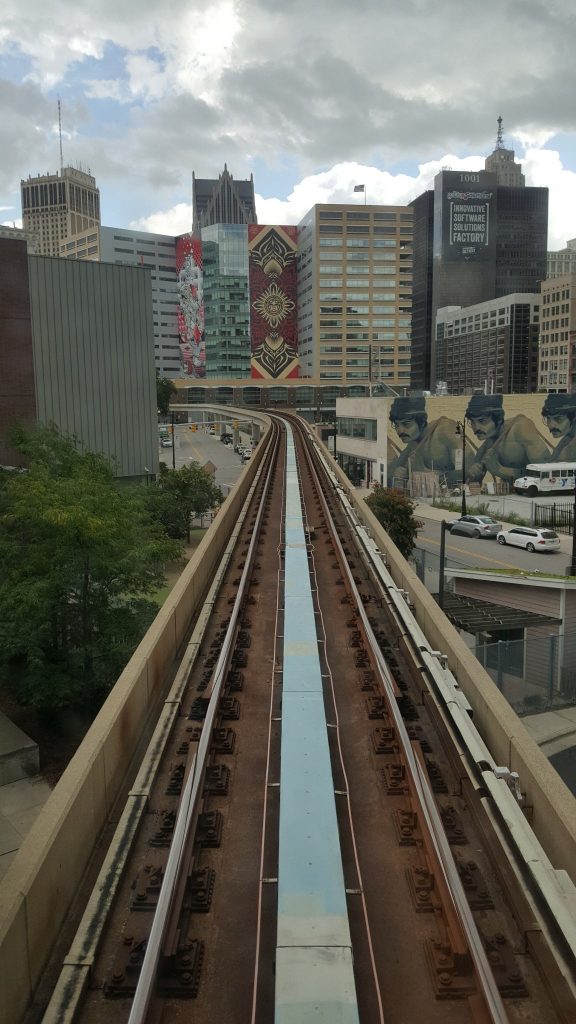 One night I took the girls to the Frita Batidos Cuban inspired street food restaurant in Ann Arbor. My kids love this place, I like it and certainly do not love it!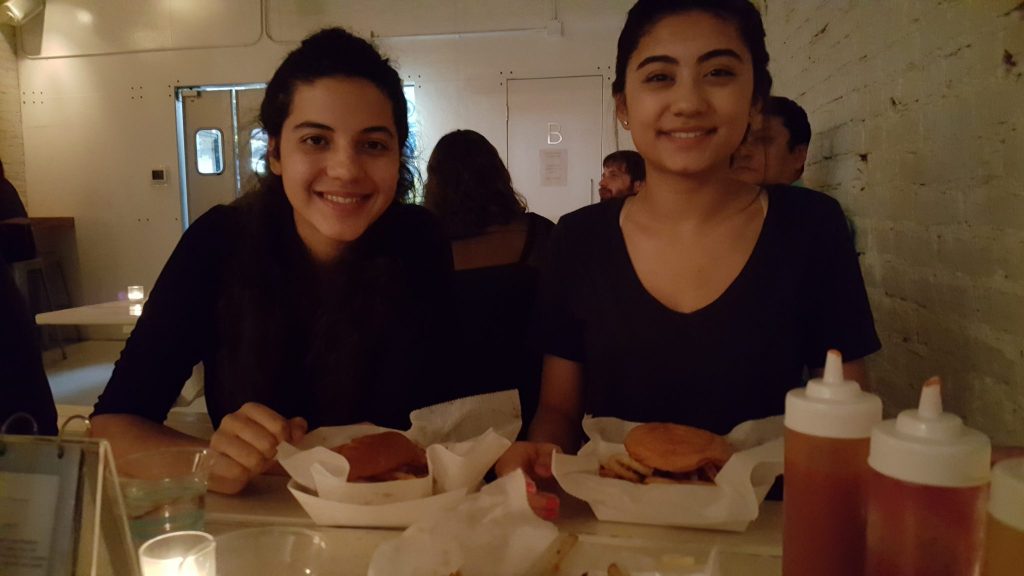 When you are in Ann Arbor and like ice cream, the place everyone goes to is Blank Slate Creamery. Yummy!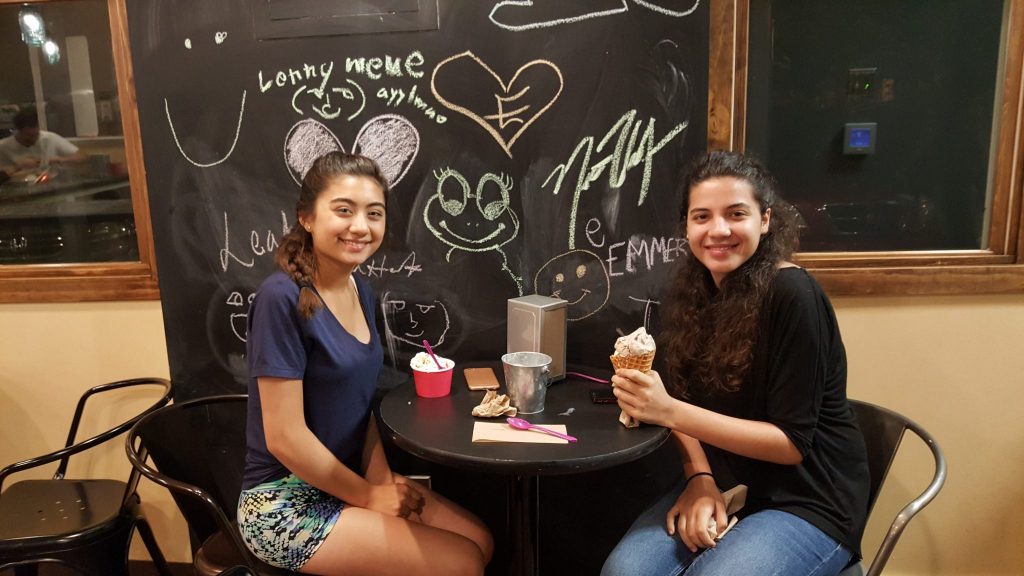 We also took her to Lake Michigan for a swim. We like the beaches in the Grand Haven area.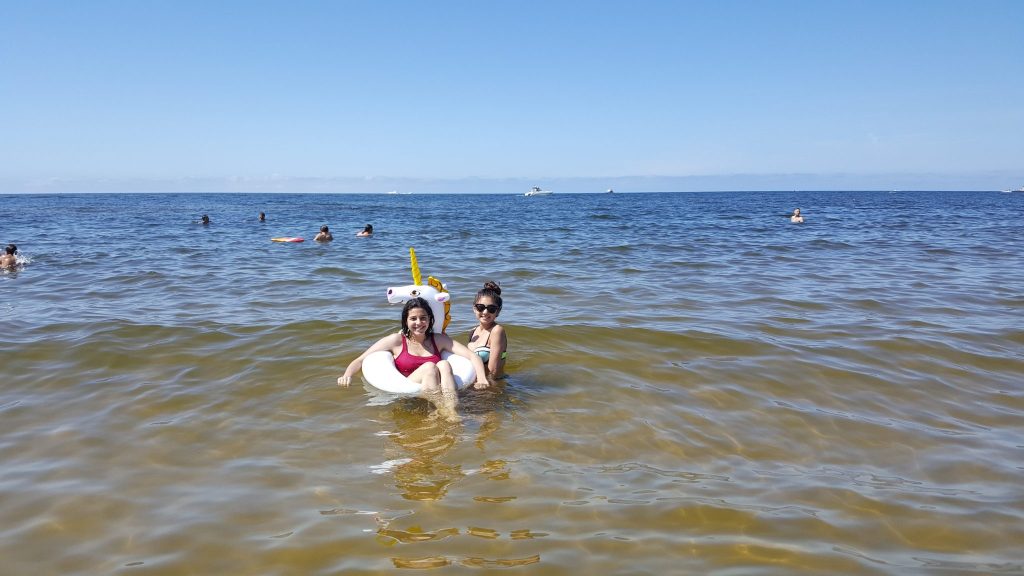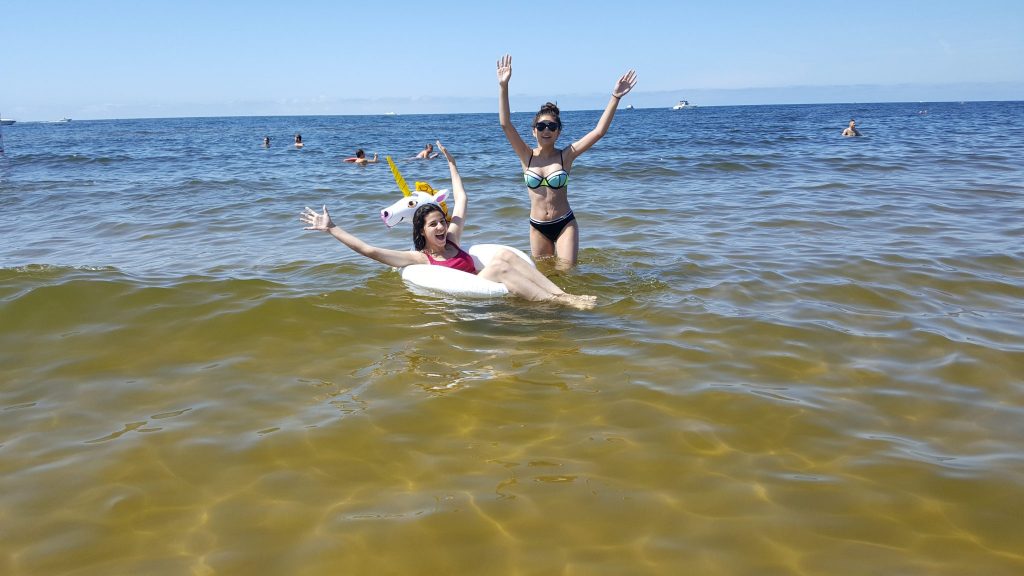 This comes the closest to the beauty of the Larissa area beaches…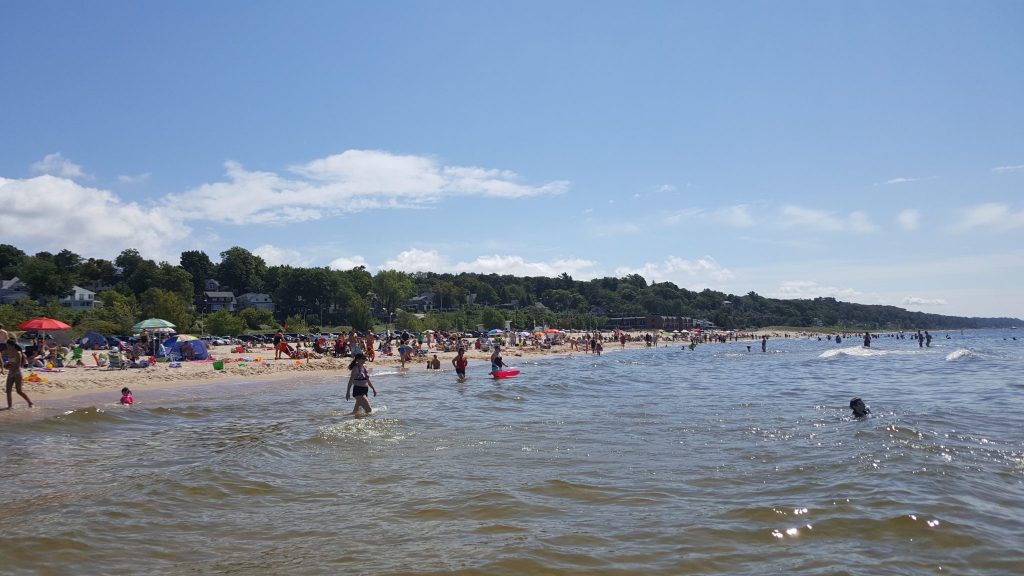 A fun visit to the US would not be complete without experiencing a visit to an amusement park. Especially when the one we visited is the roller coaster king of the world, Cedar Point. I remember visiting this place for the first time when I was an exchange student in high school. I thought it was heaven on earth. I still do!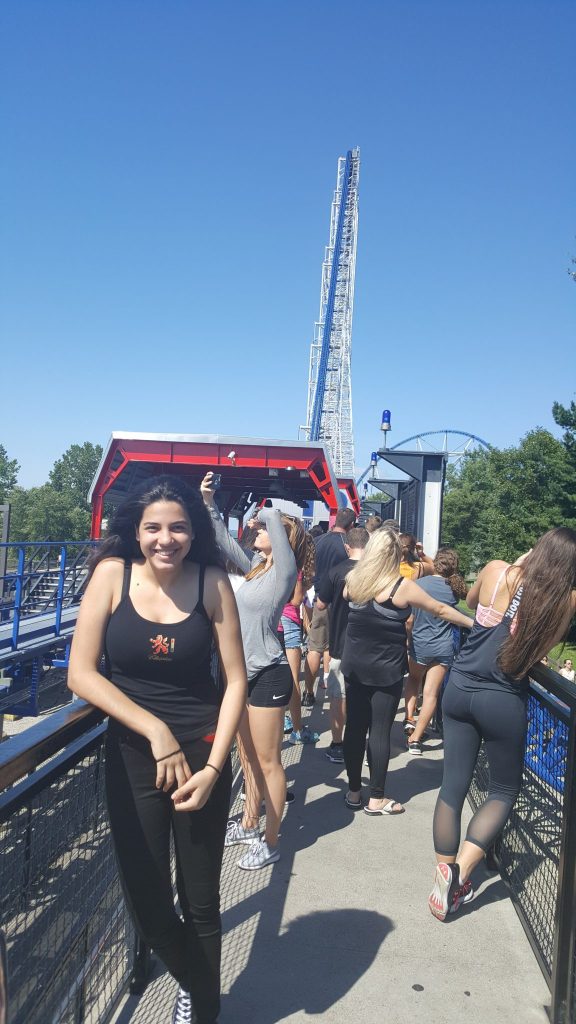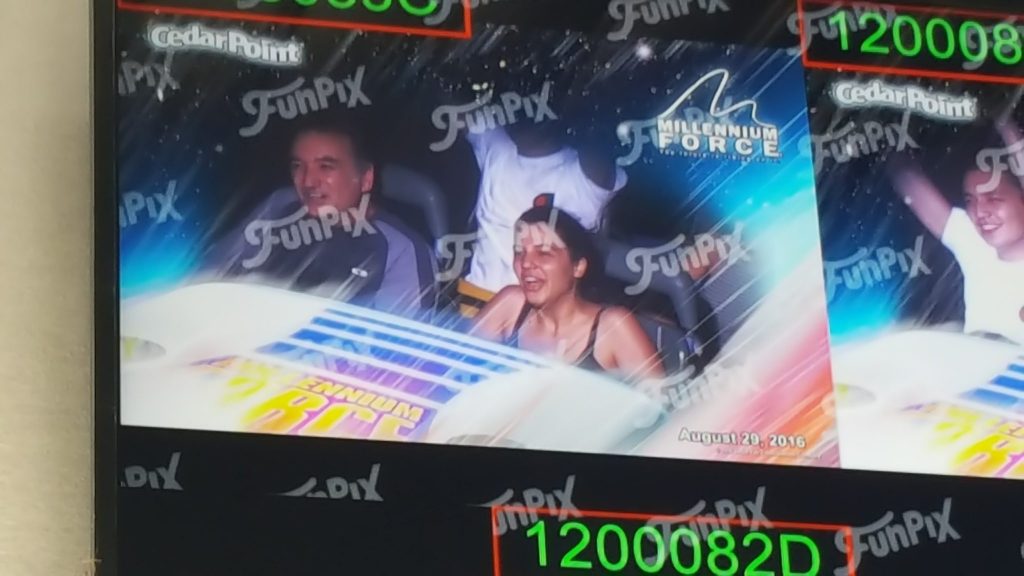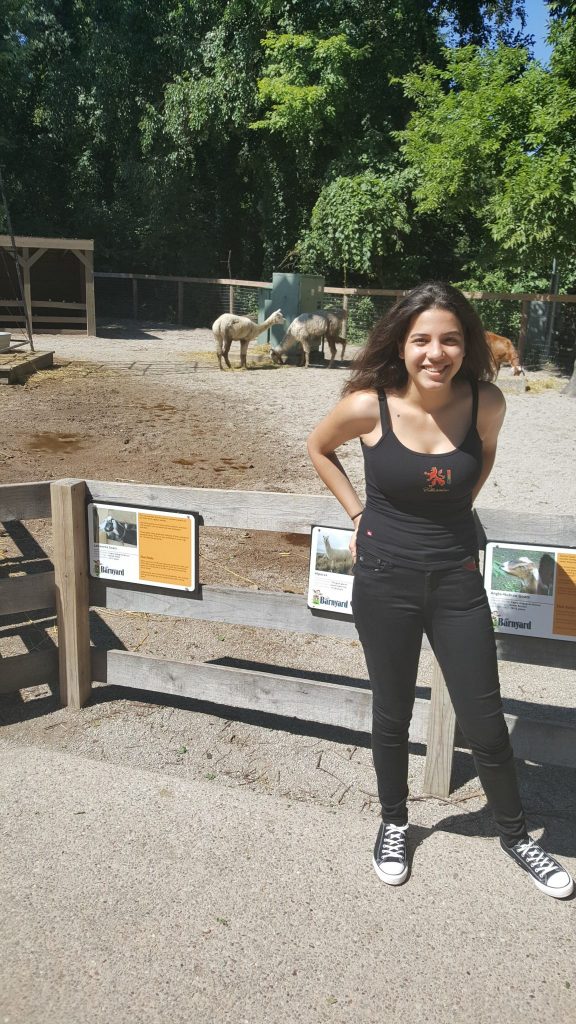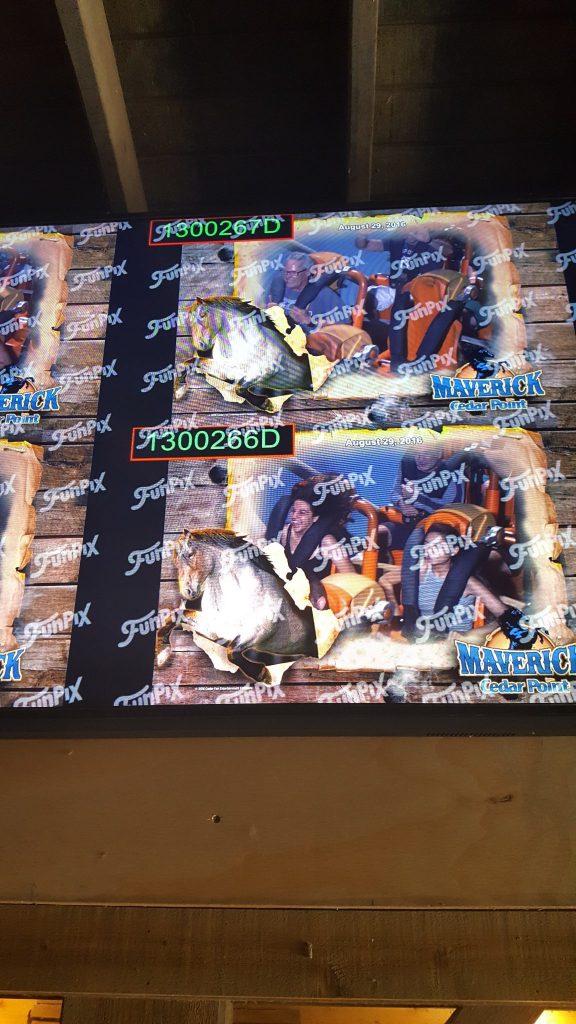 This is my favorite ride in the world. Top Thrill Dragster. I LOVE IT!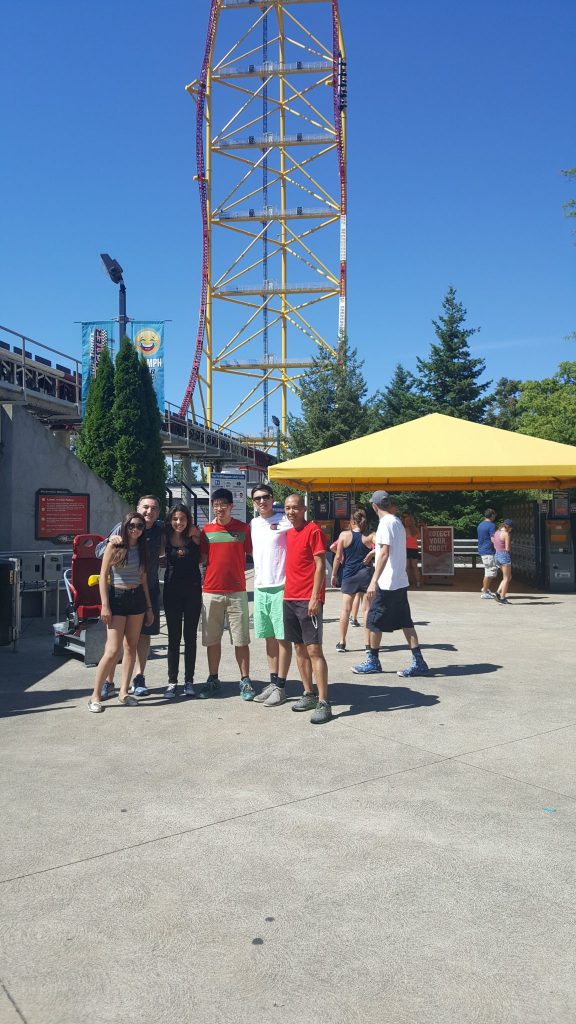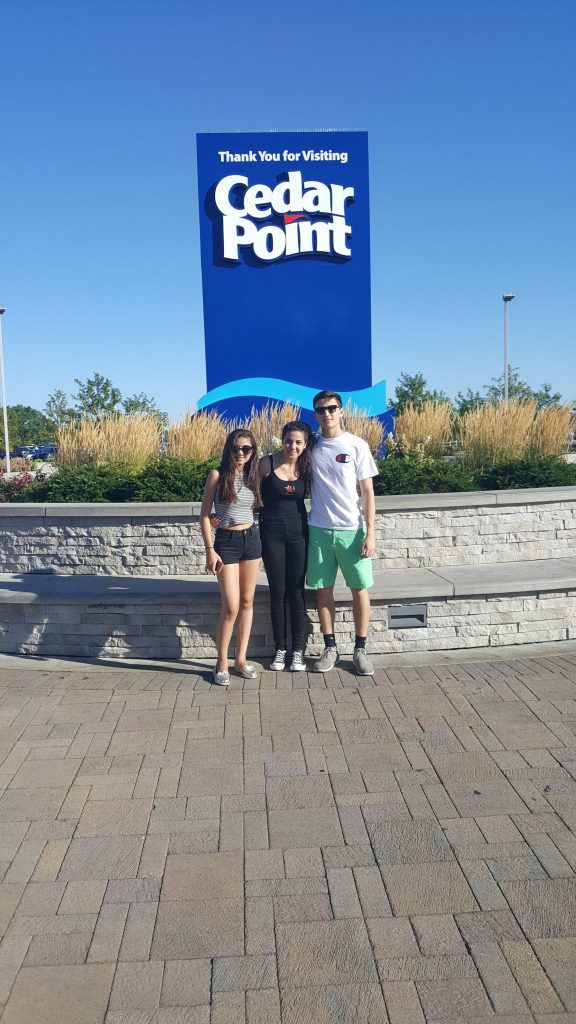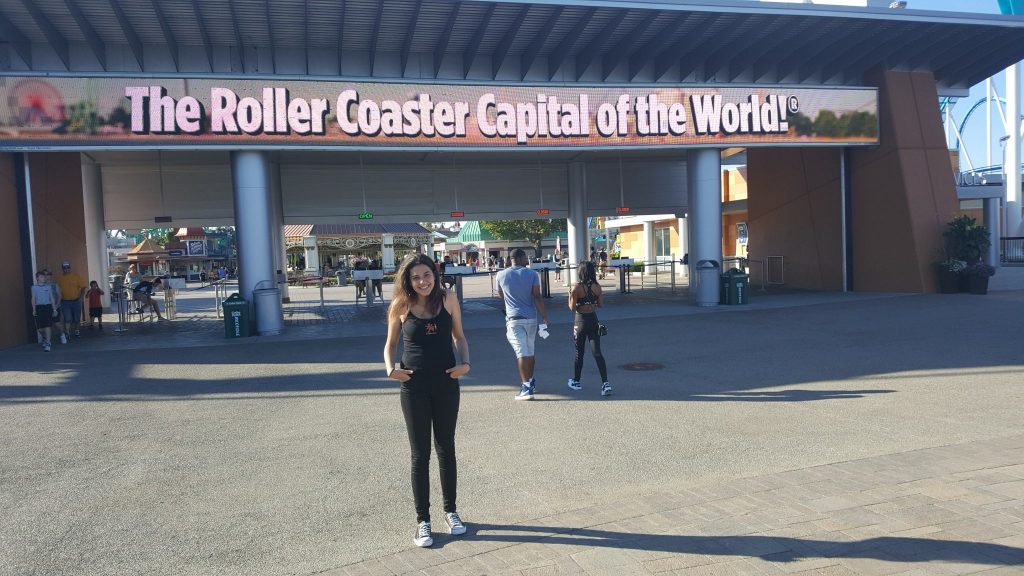 I took the kids to Chicago so our guest can finally see some real skyscrapers and get the feel of a real American big city. We stayed at the Chicago Fairmont for two nights. It did not cost us much, believe me 🙂  I even "splurged" for the Gold Floor, which would be a real disappointment if I had to pay for it lol. View from the Gold Floor: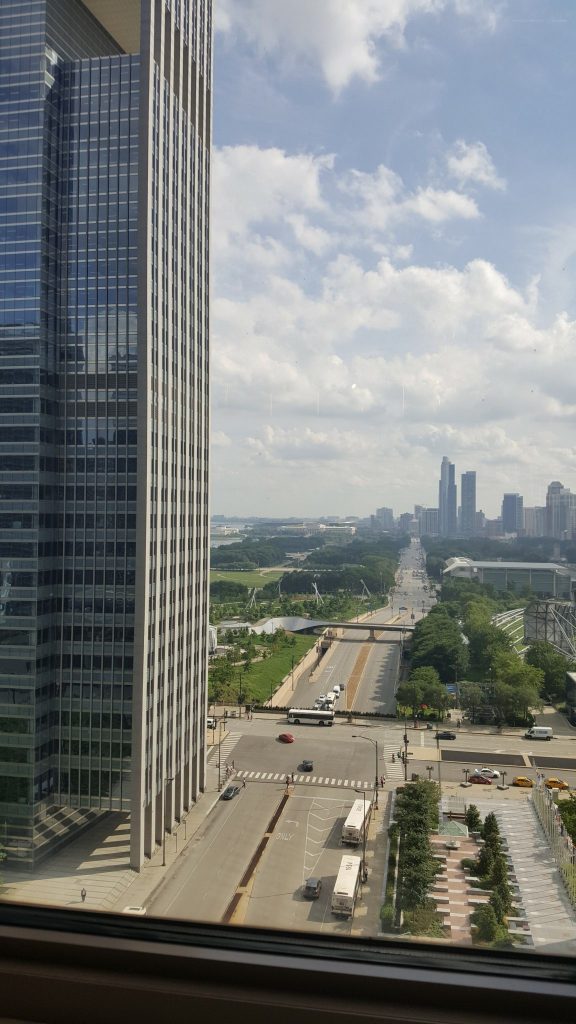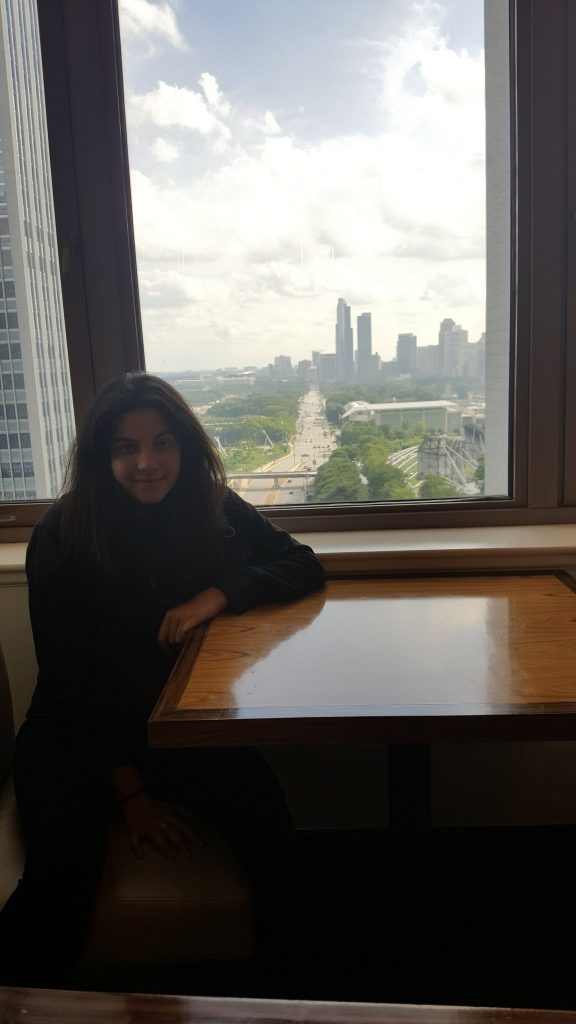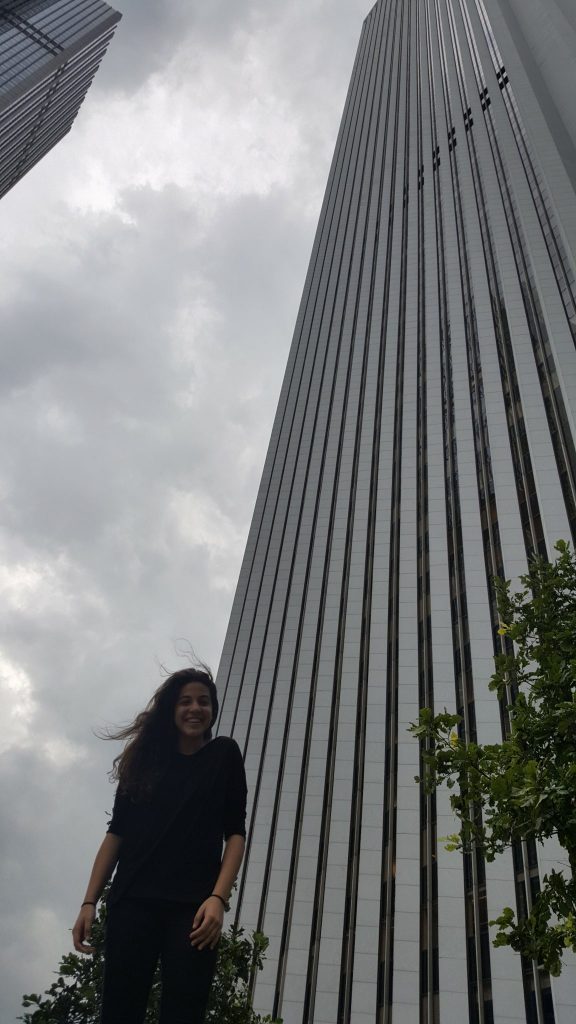 Across from the Fairmont, you see the Radisson Blu Aqua hotel. I tried to burn some points here for a night but I just could not pull the trigger. Remember the days when you can get two nights for the price of one in Club Carlson points? #goodolddays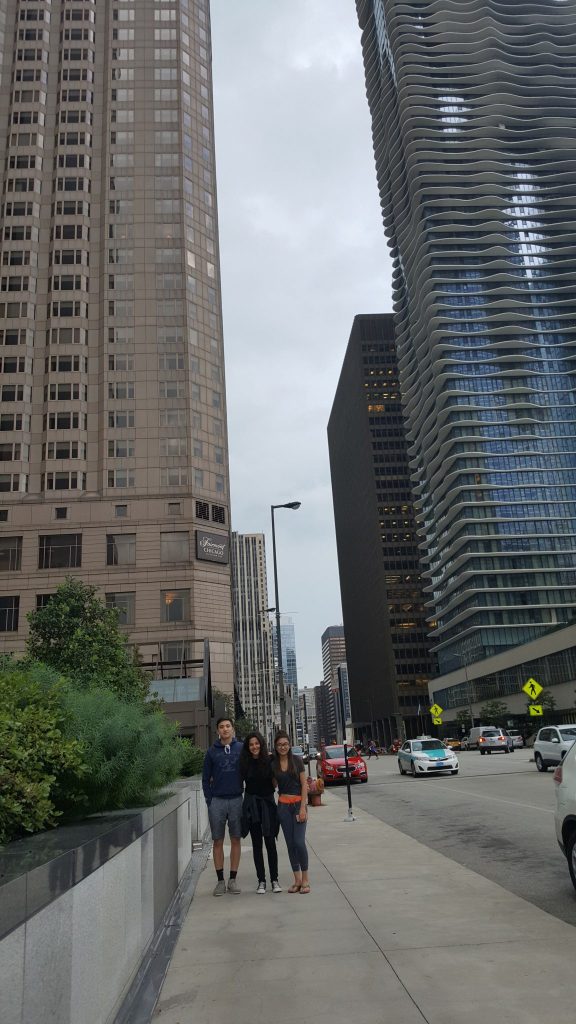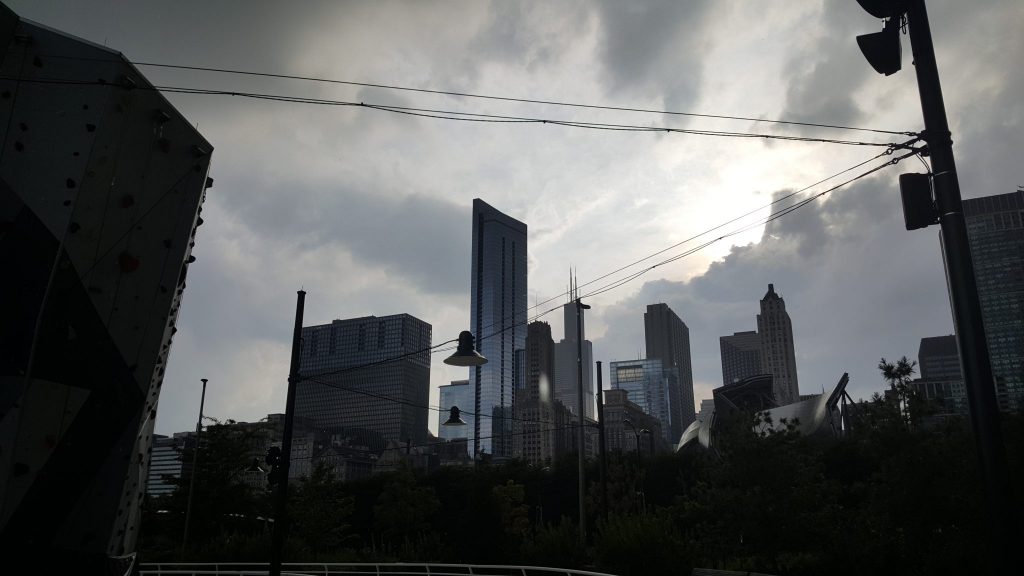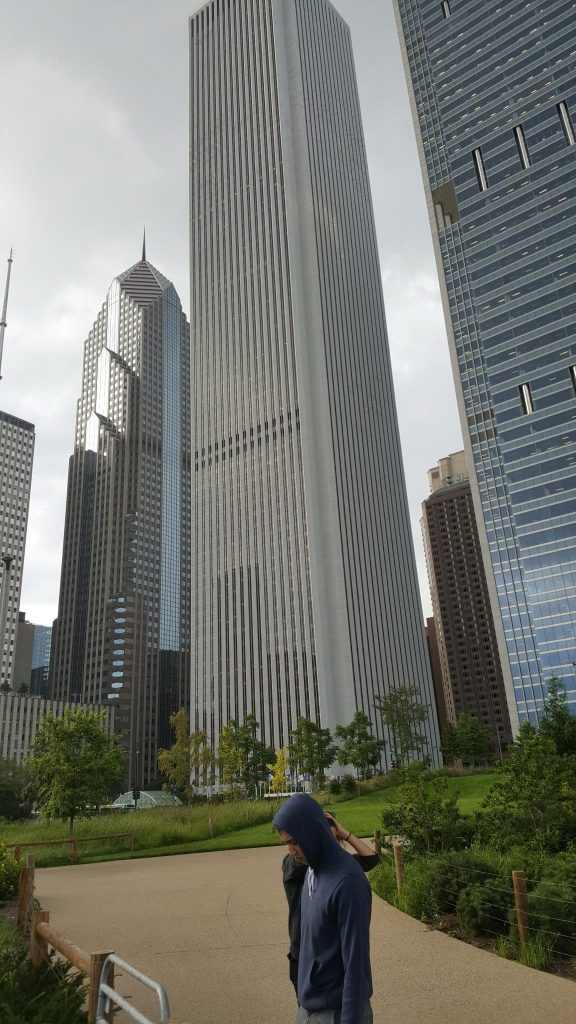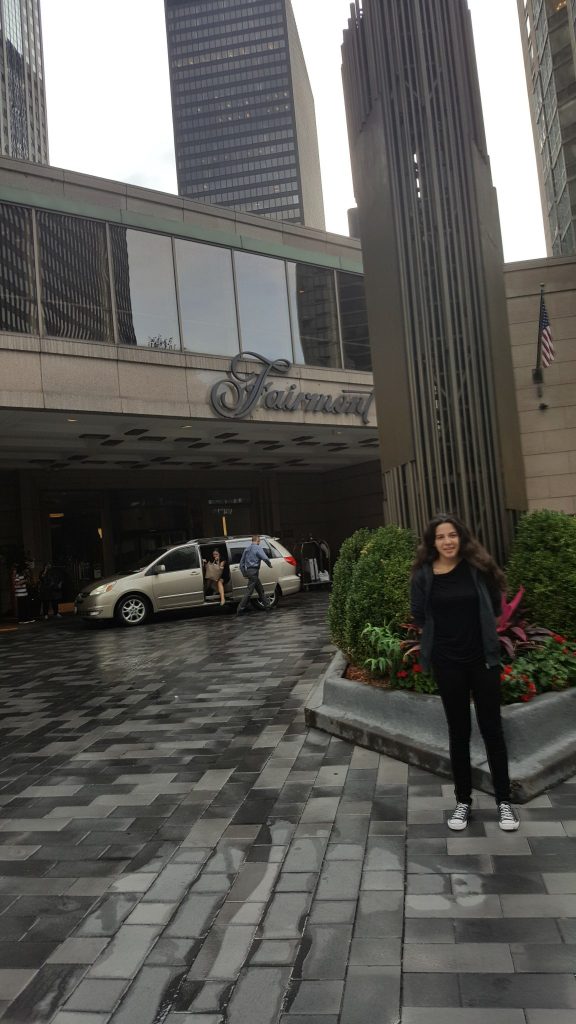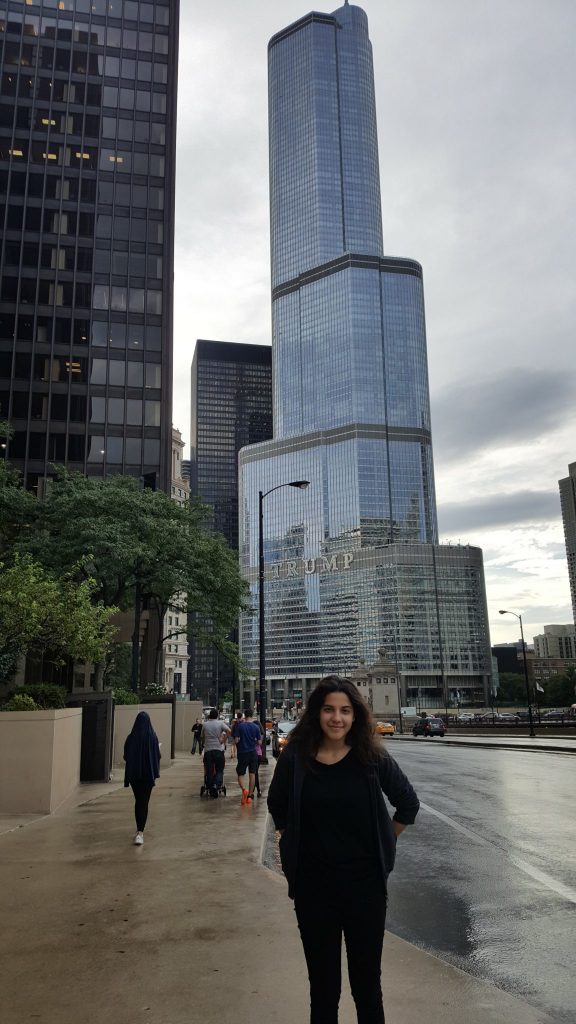 We were joking then. No joke anymore…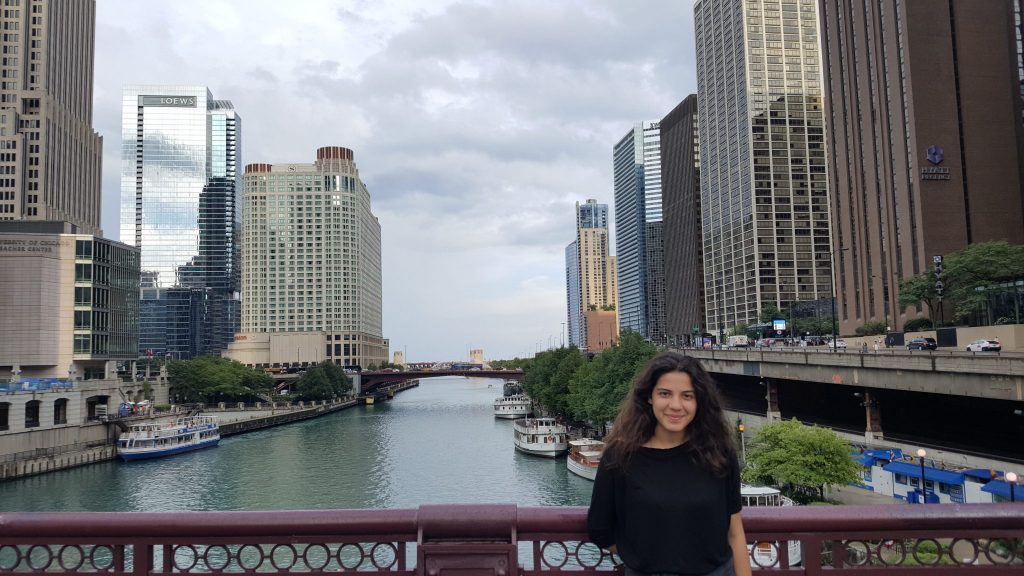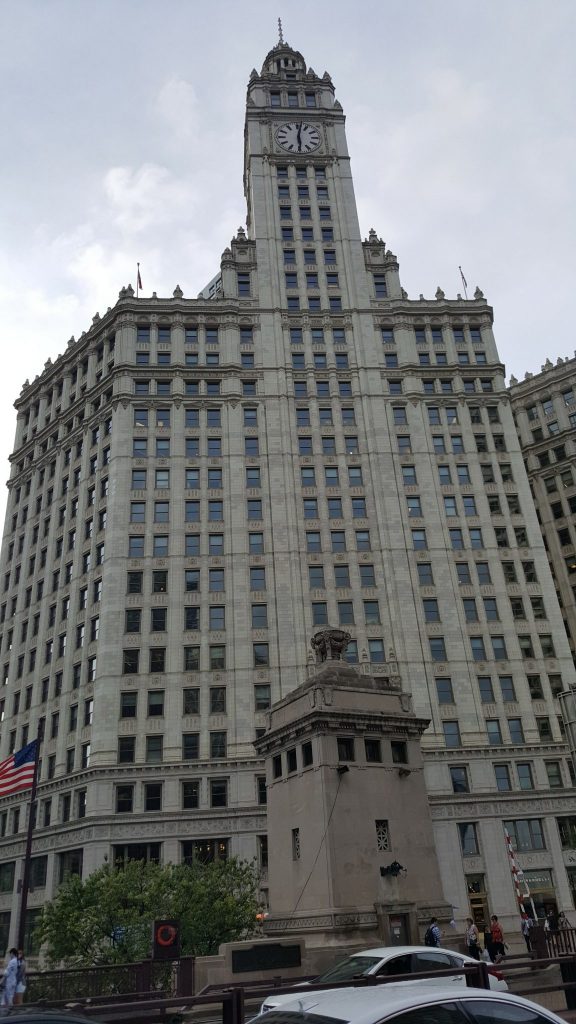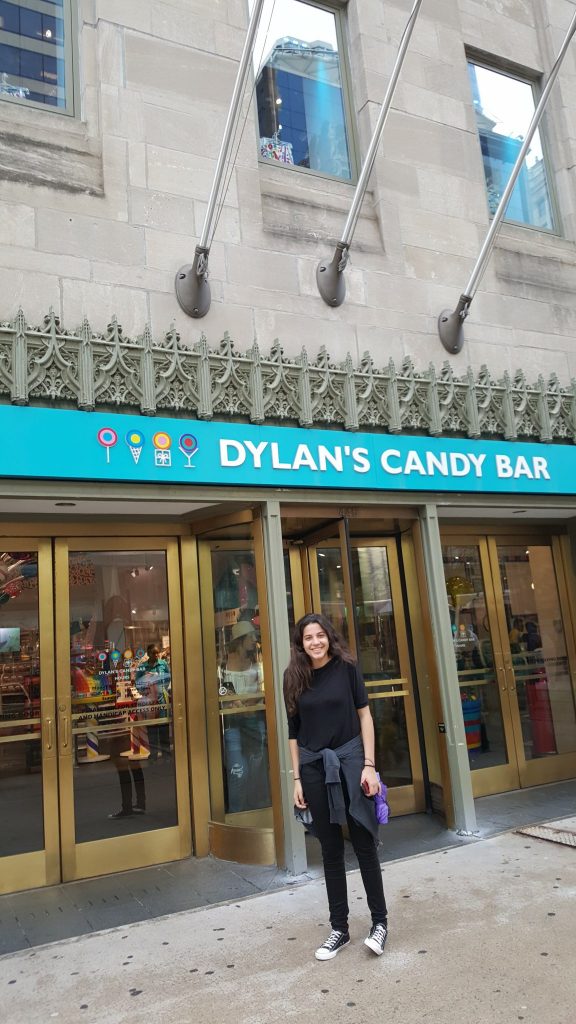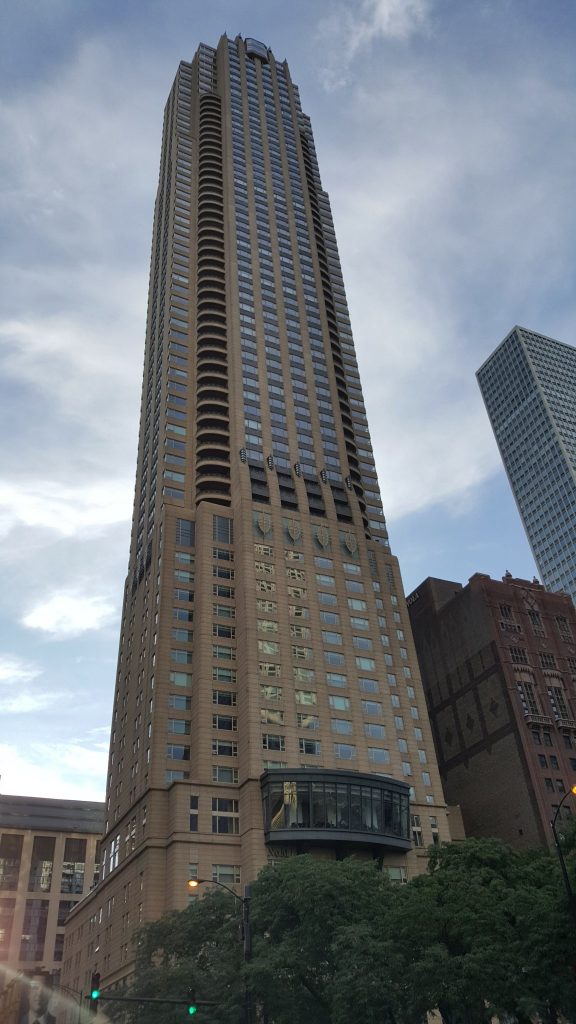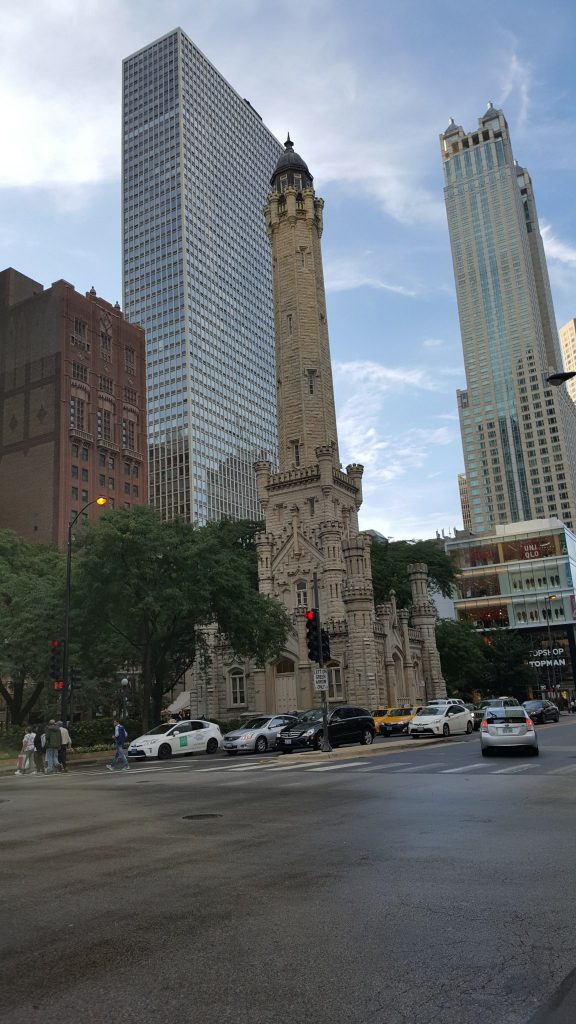 I love this picture, the light is just perfect!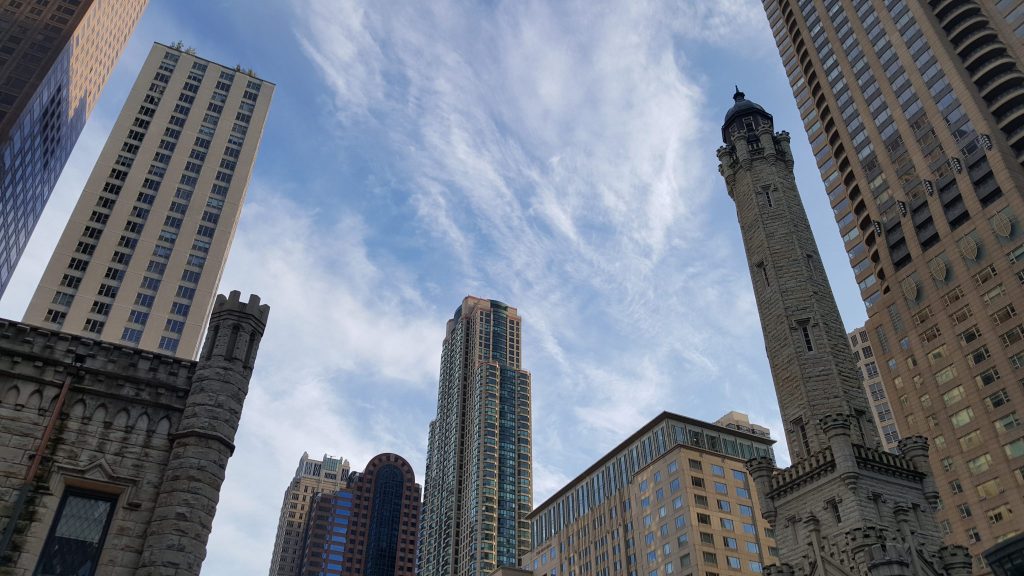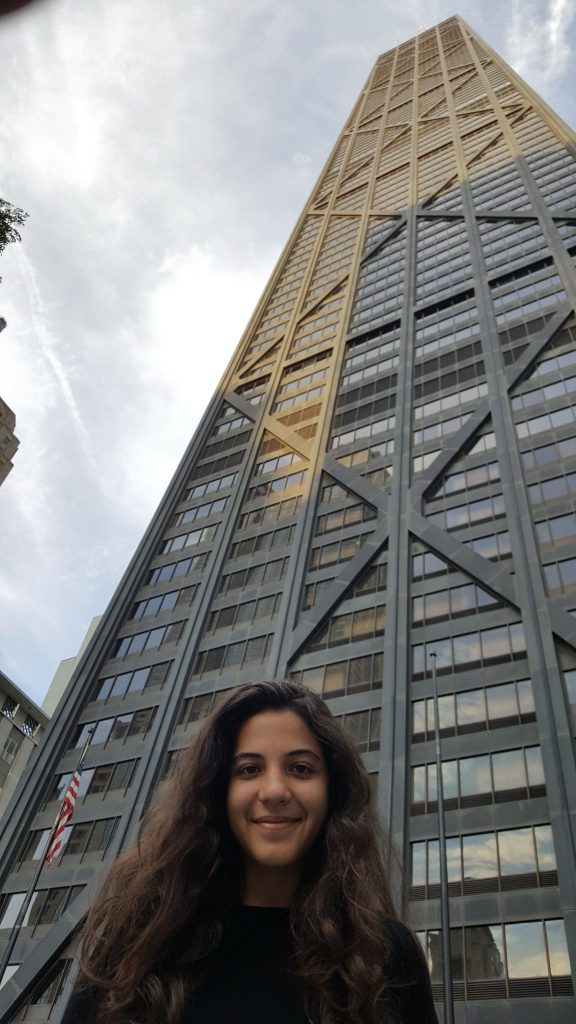 We just can not escape this dude…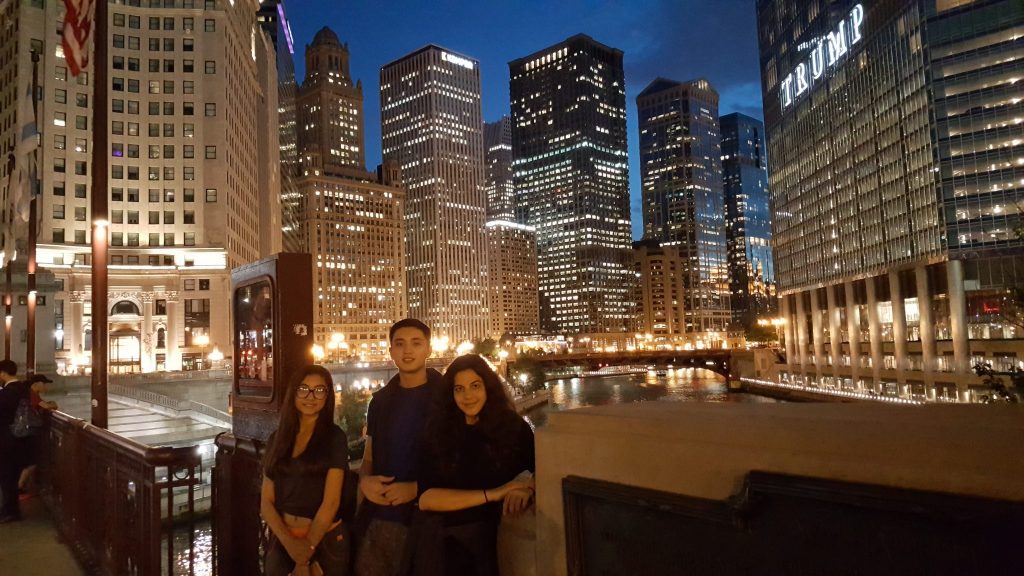 Chicago Style pizza at Giordano's.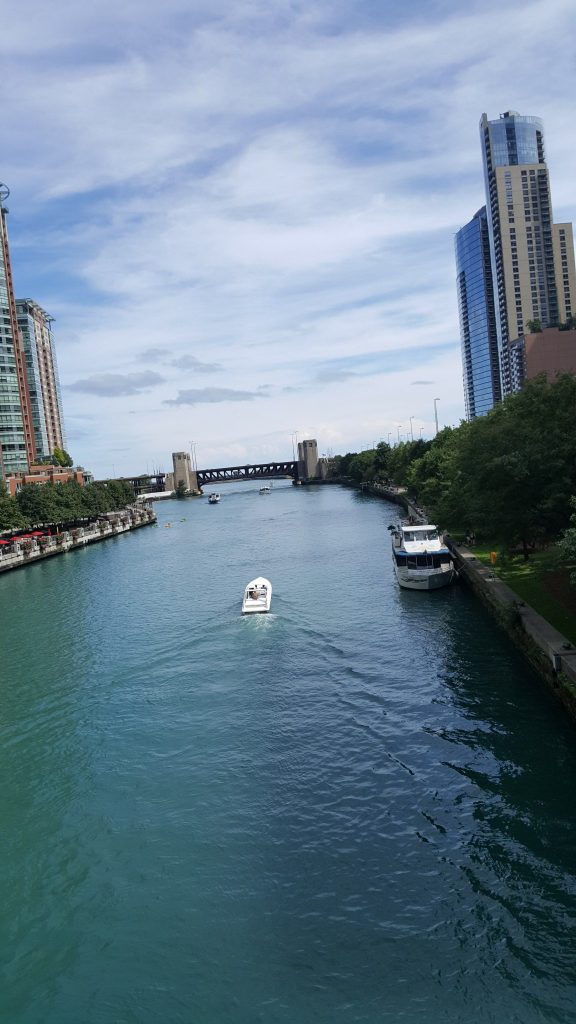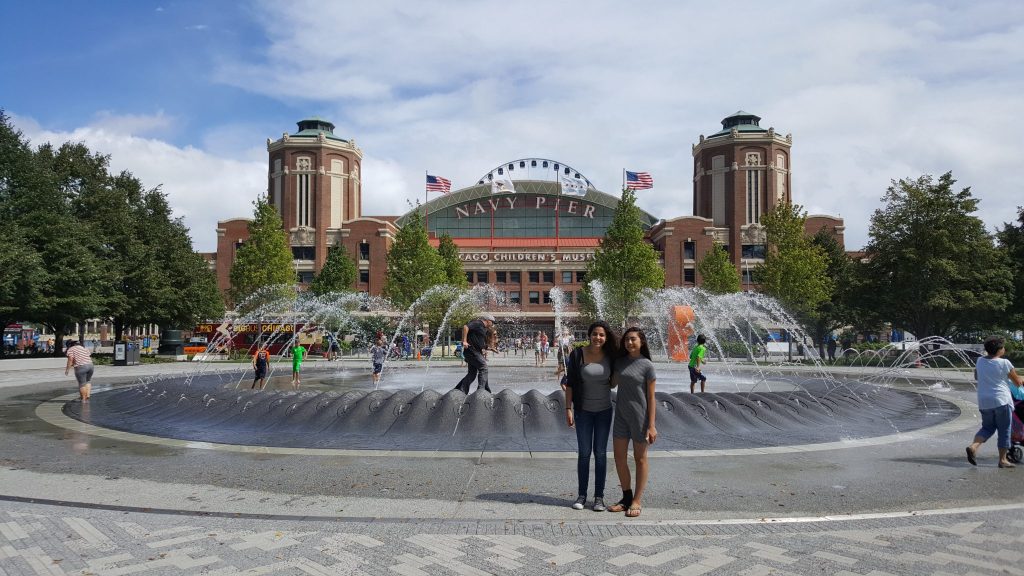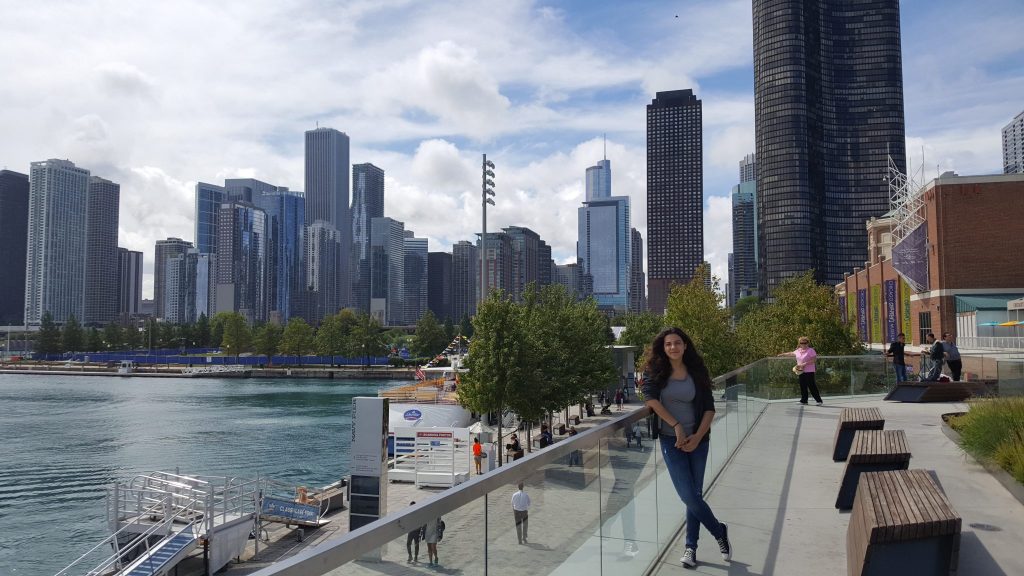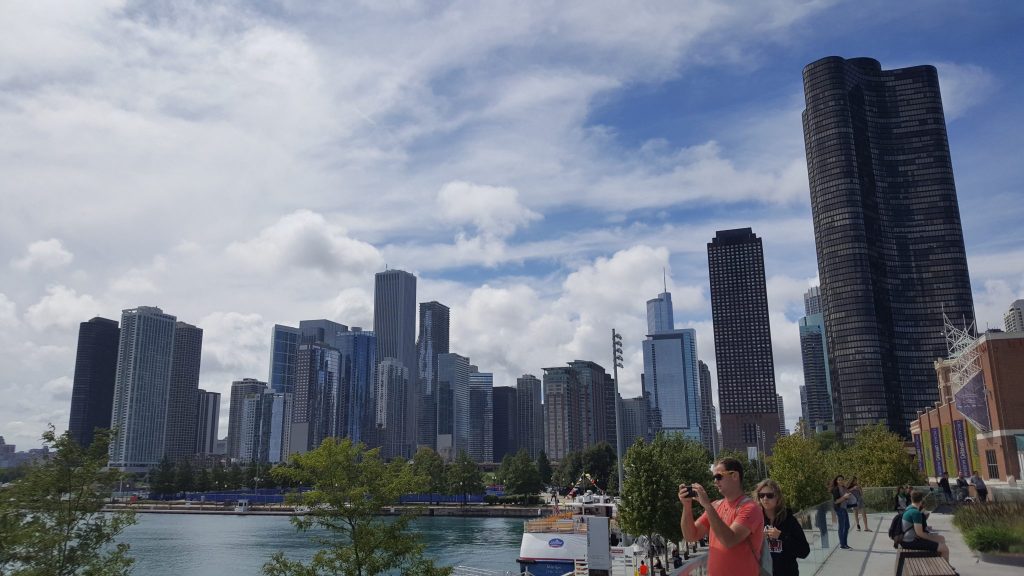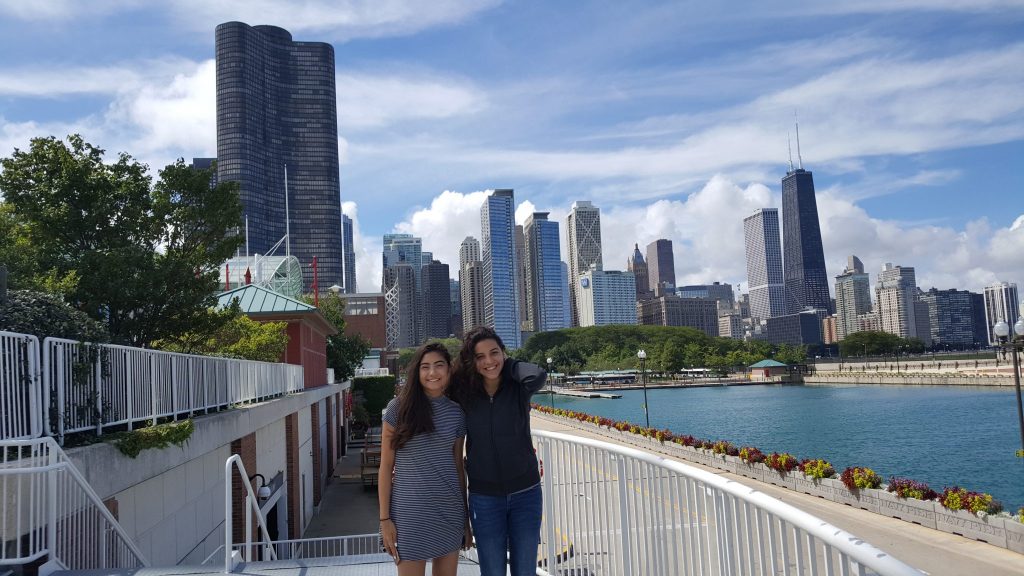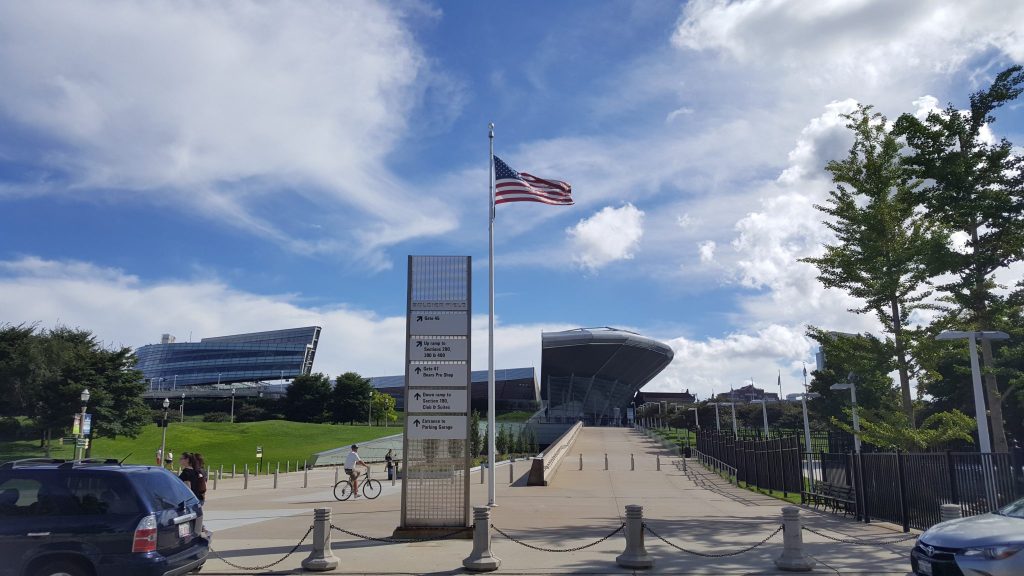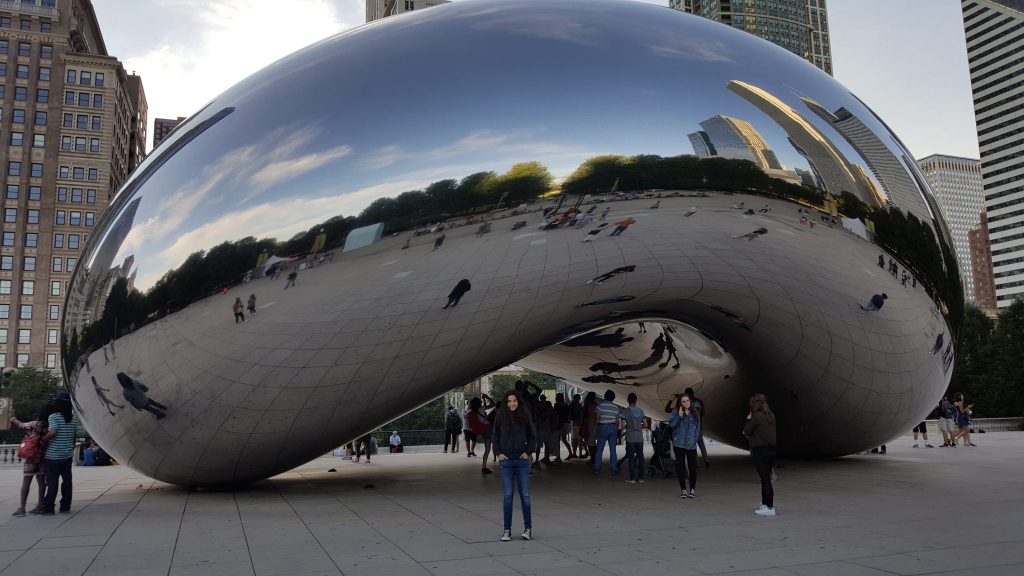 Finally, a selfie when I don't kill the picture, high five!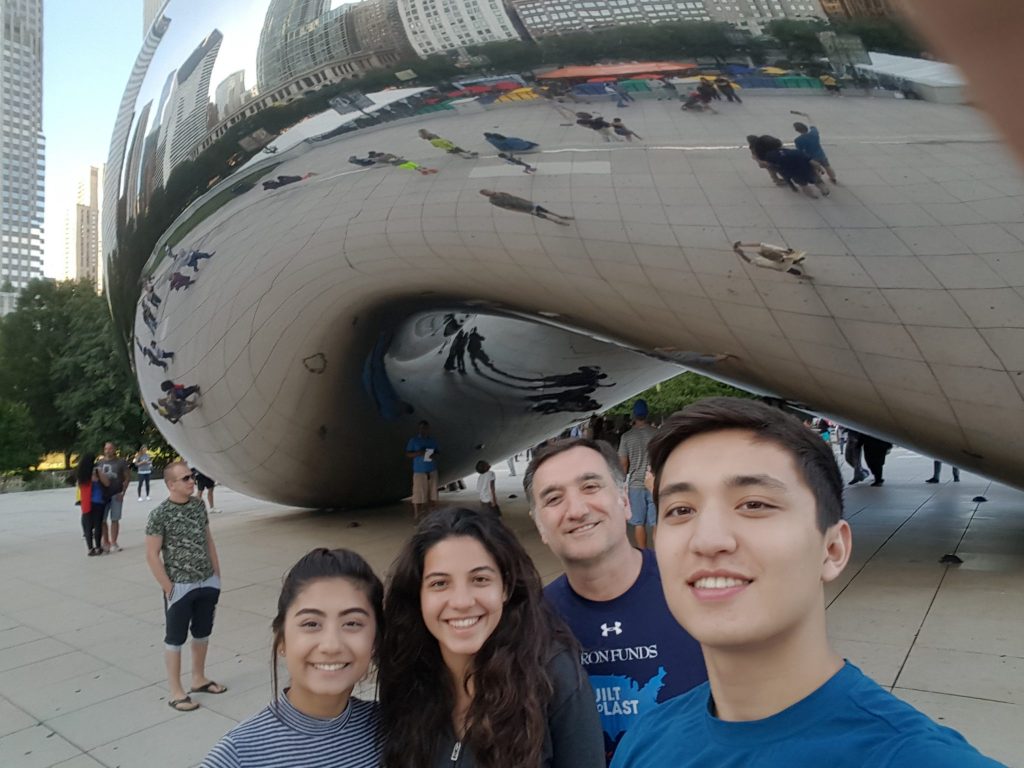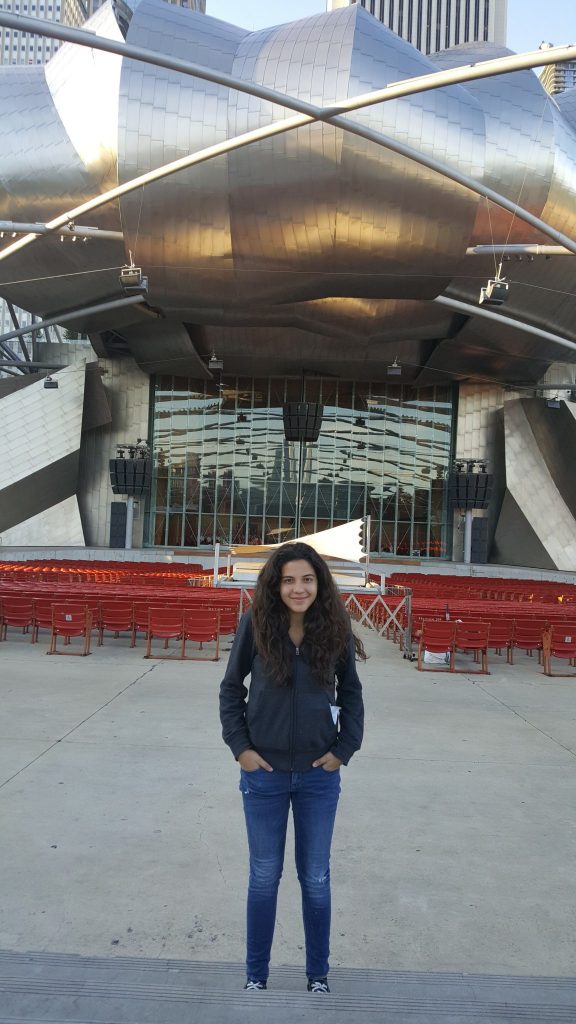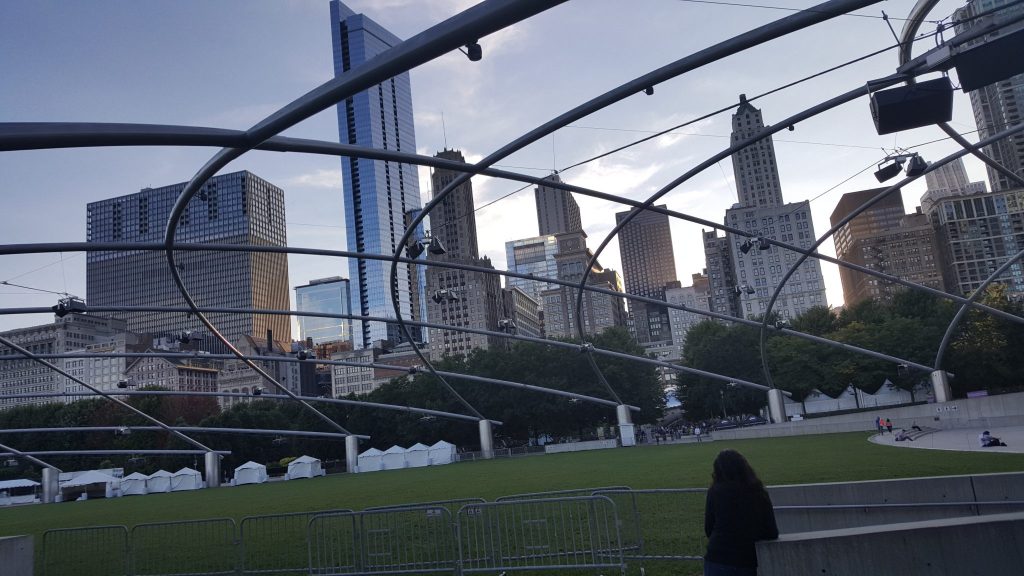 Killing some Platinum Presidents Club food certs in the Fairmont 😉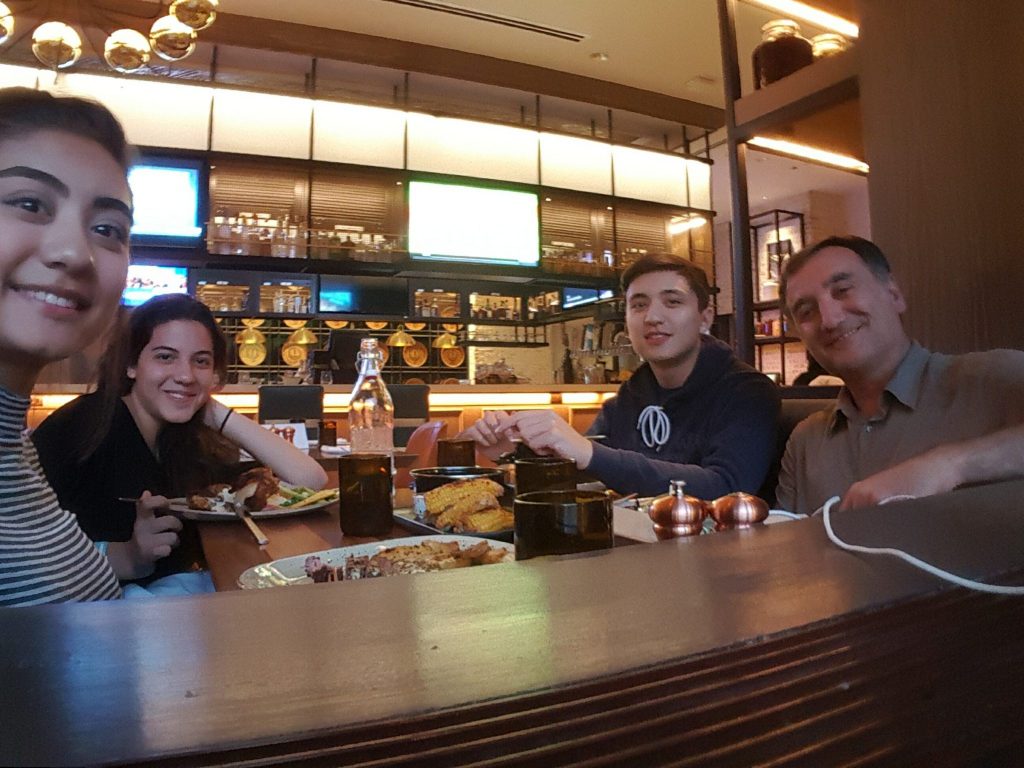 Of course we had to take her up North, one of the most beautiful areas of the country we think. We stayed for a weekend in Traverse City.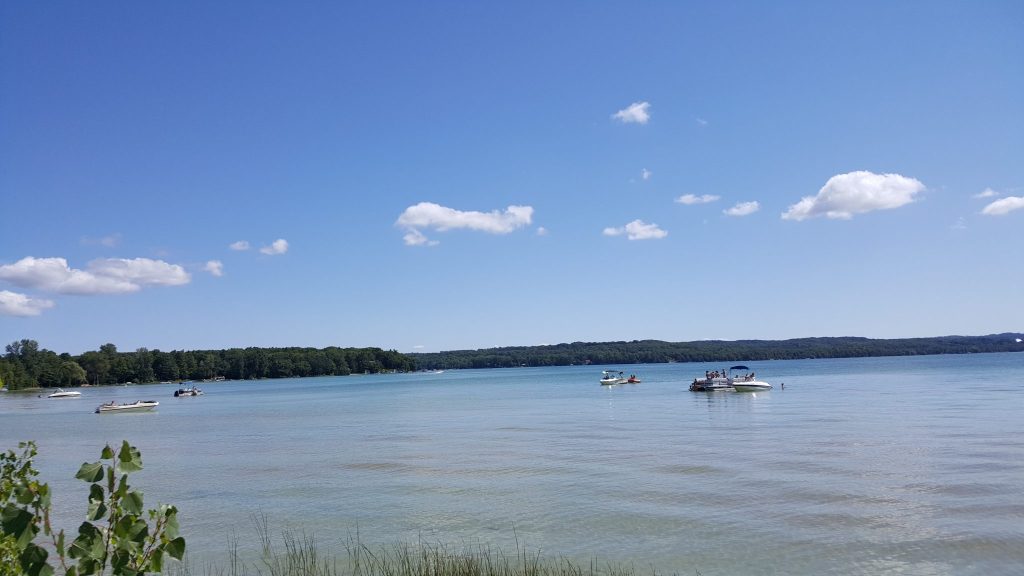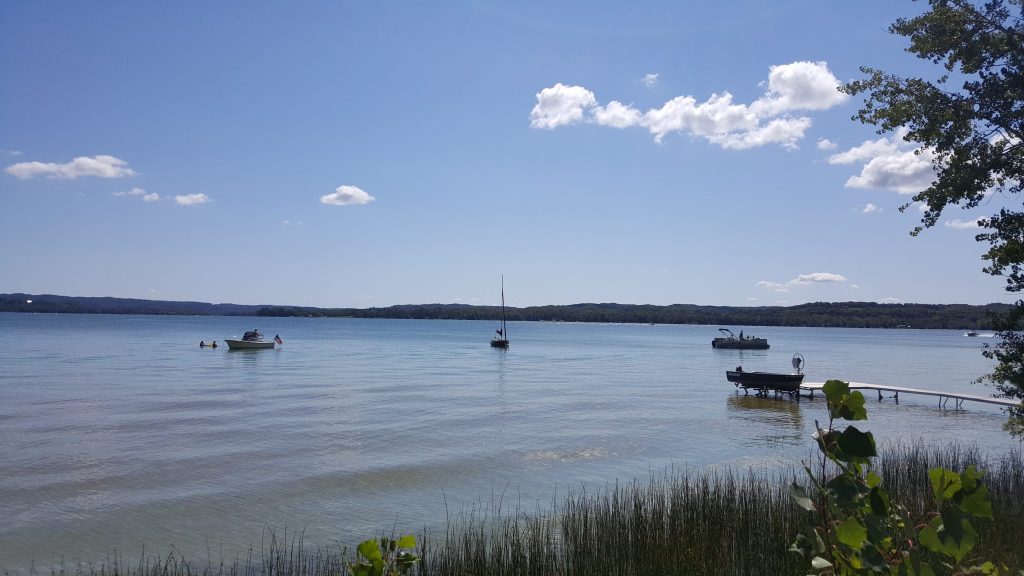 I burned two expiring Club Carlson e-certs and stayed at the very adequate Country Inn & Suites inside Traverse City. Rates are usually pretty high in this area in the summer and the e-certs worked just perfectly! They were the compensation given by US Bank for killing the "buy one, get one free" night benefit for the Club Carlson Visa. I am glad I persisted asking for them!
Of course one of my favorite places in Michigan is the Sleeping Area Dunes!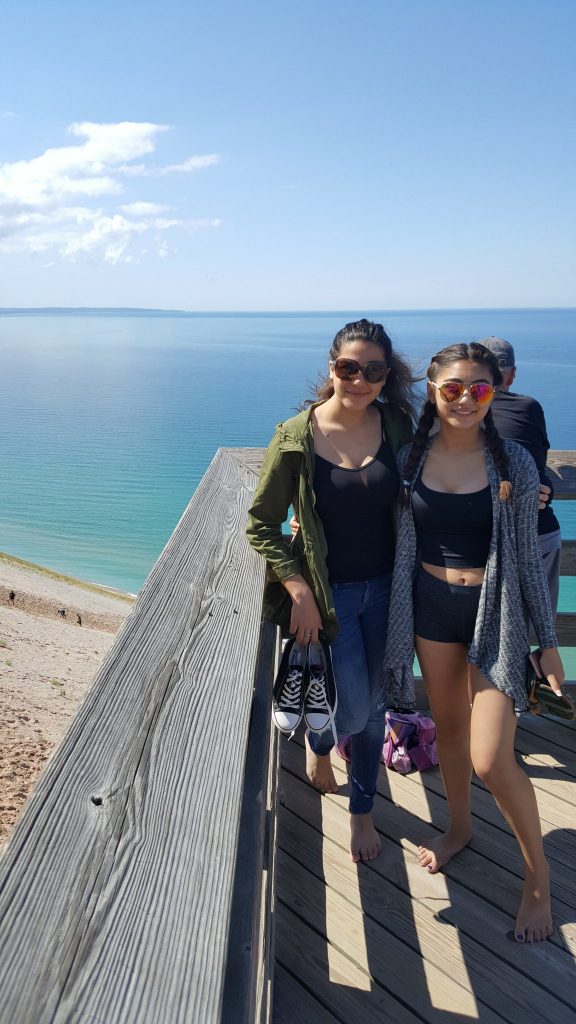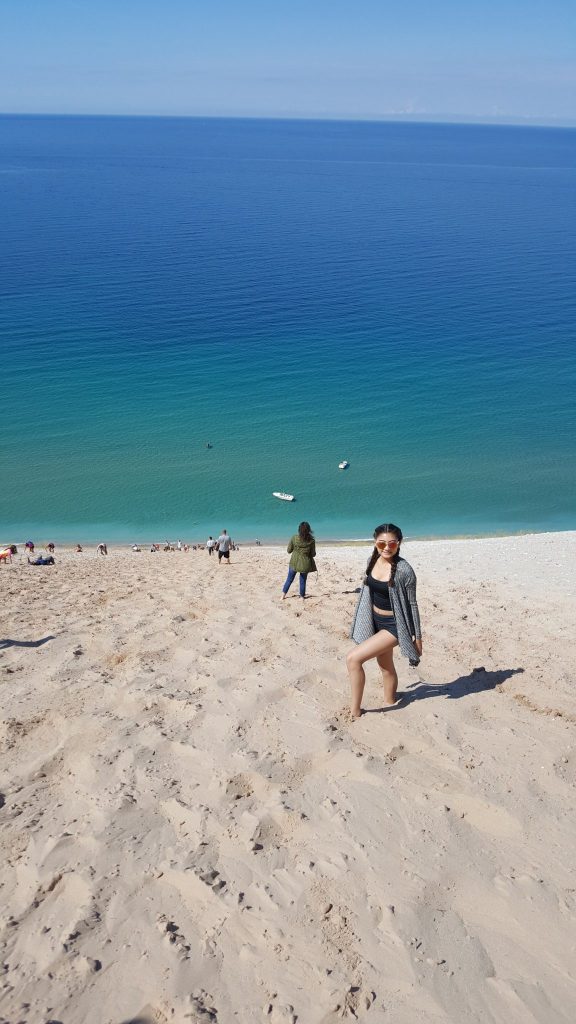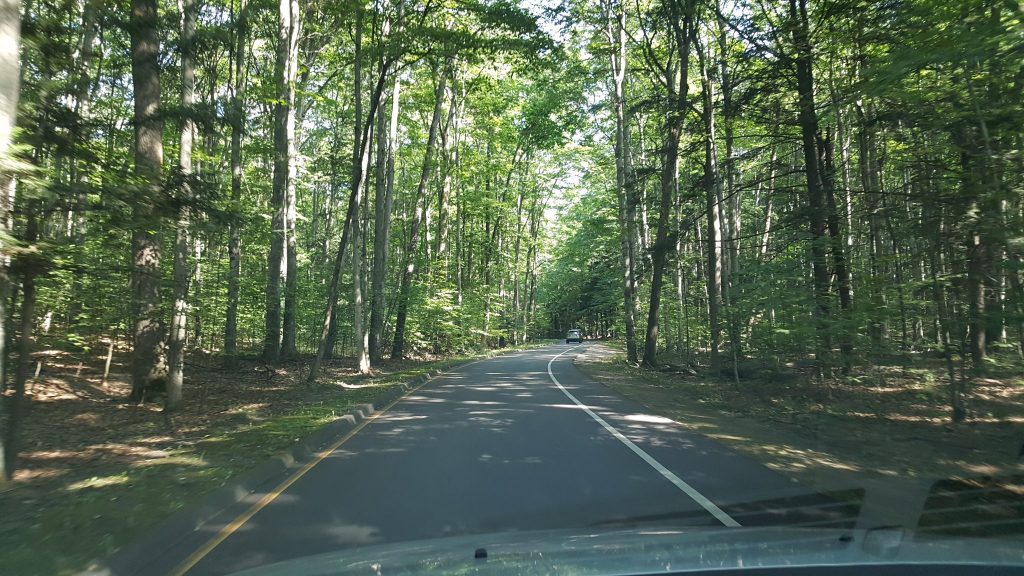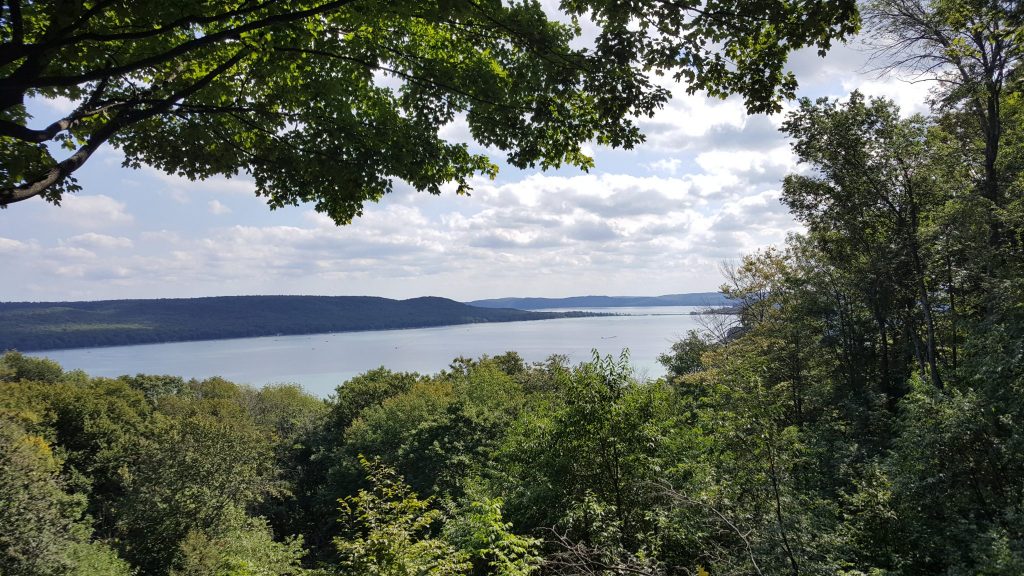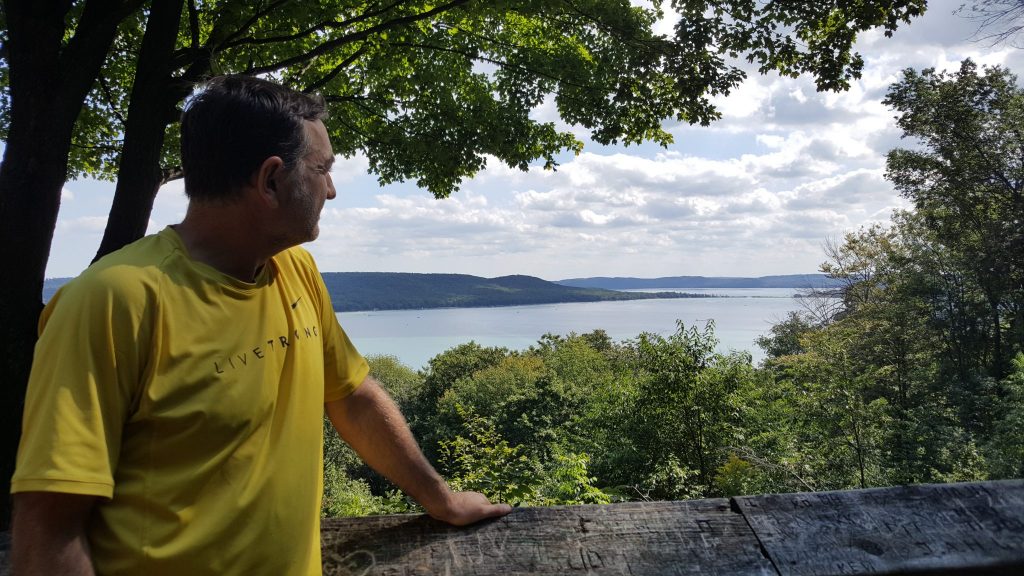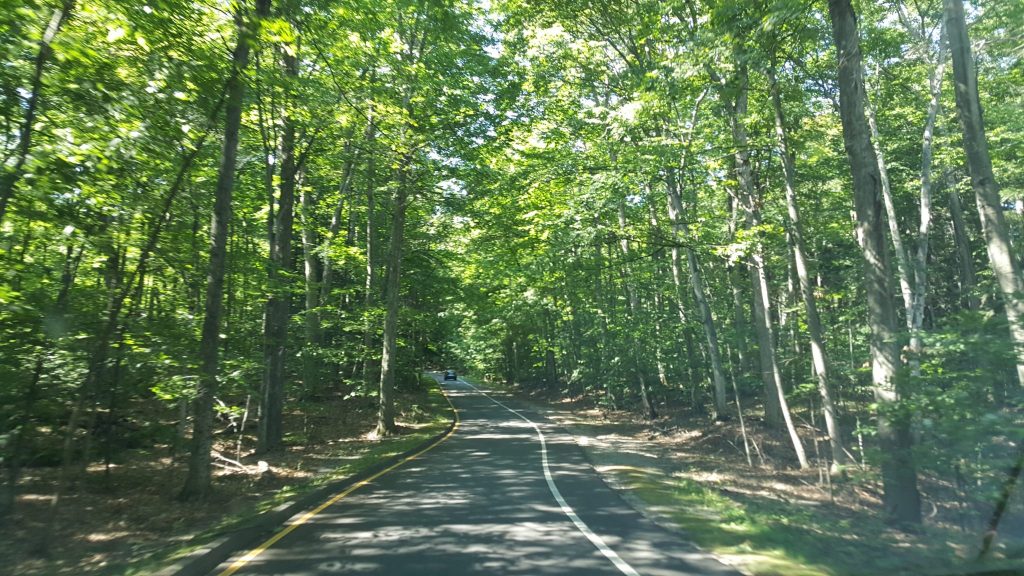 Epic photo! Do not attempt this, going down is easy, coming up is a major BITCH! You have been warned!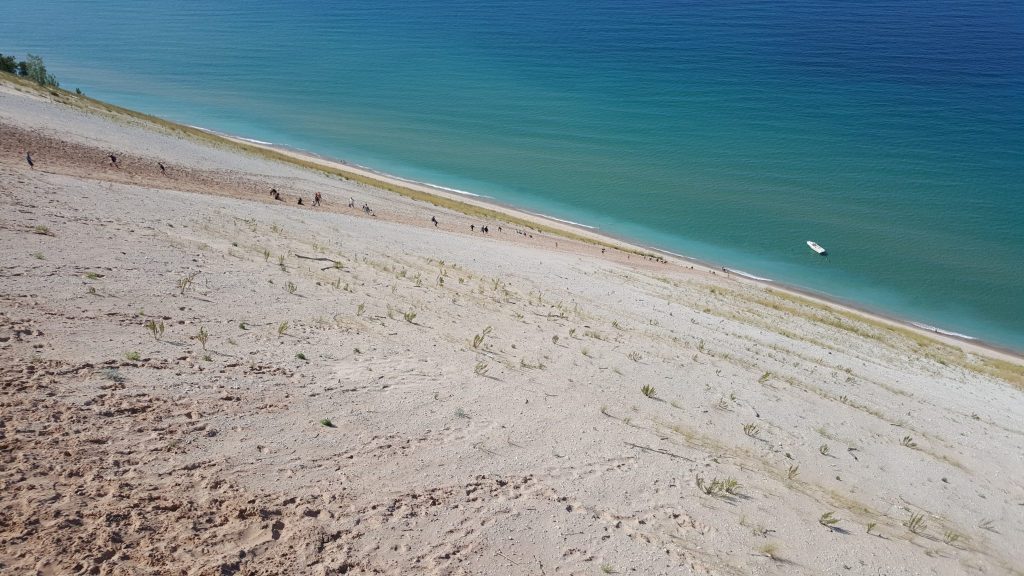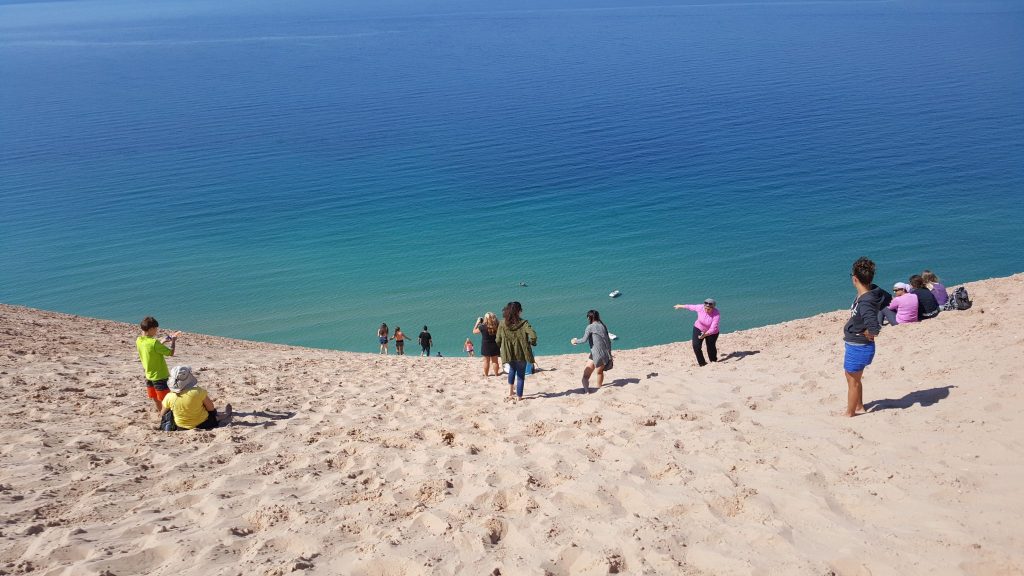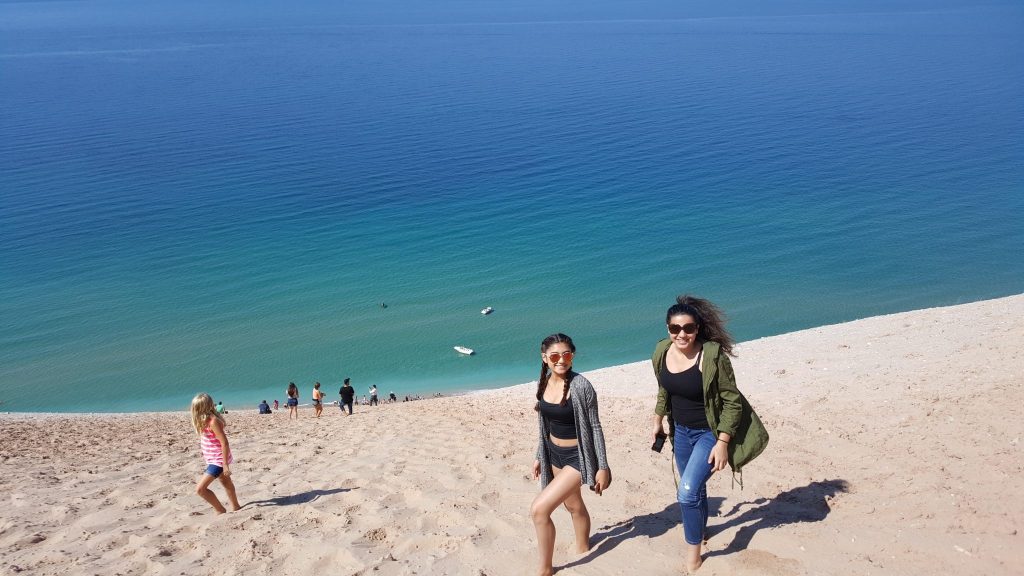 So you are coming to Michigan next year?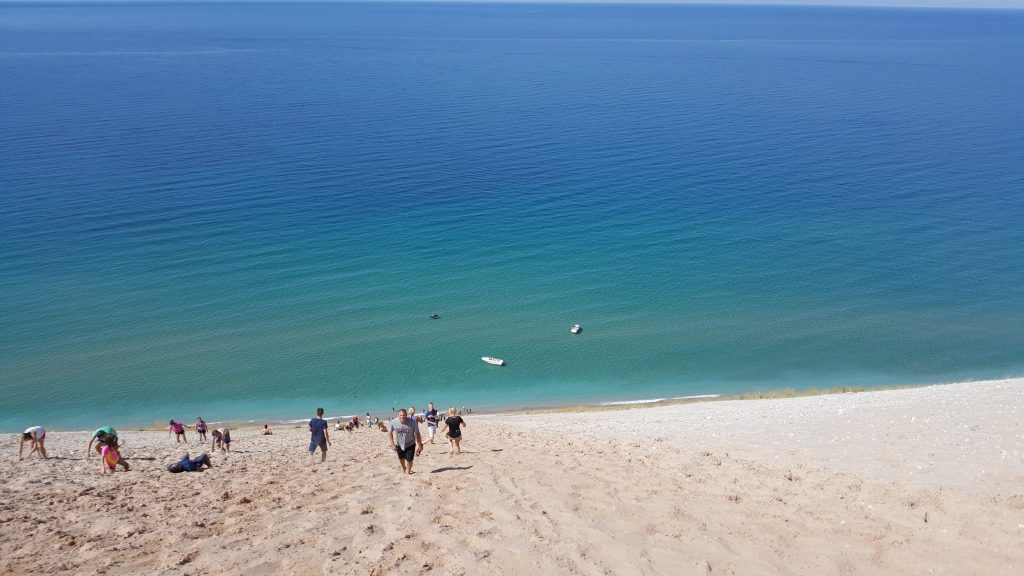 Traverse City is a beautiful small town. I love this shot, small town America at all its glory: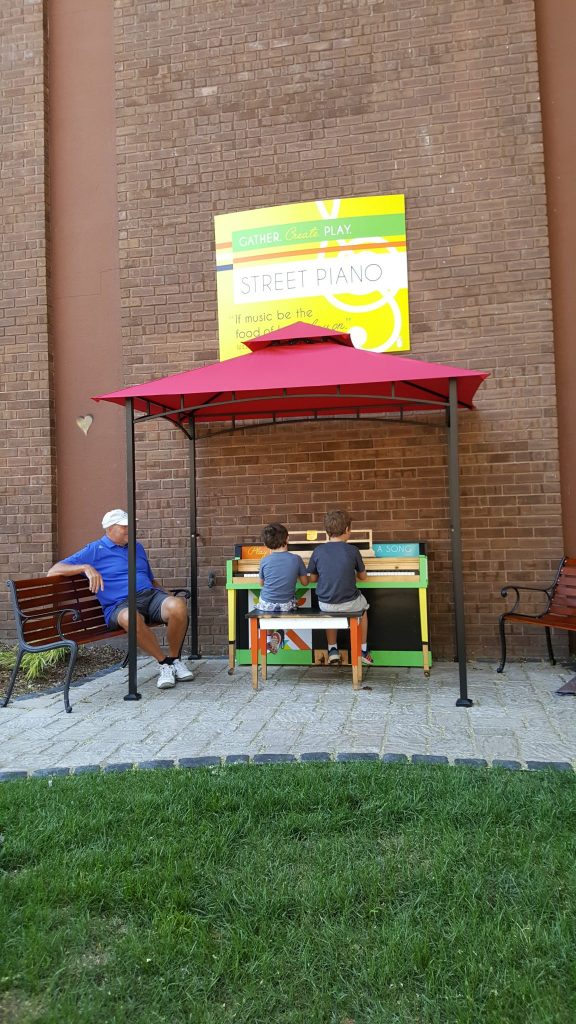 The culinary scene in Traverse City is hot!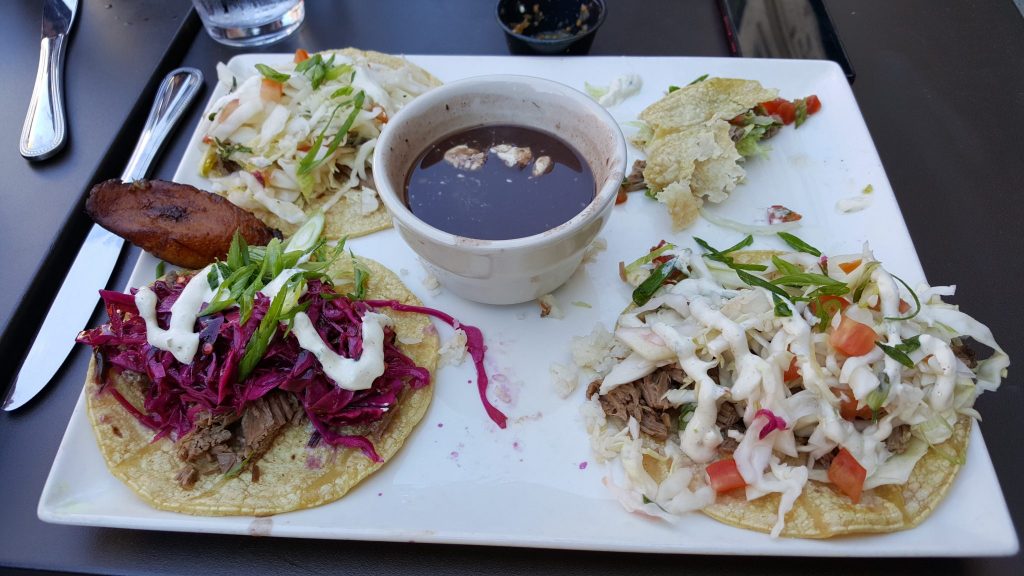 A visit to Ann Arbor will not be complete without a visit to one if its institutions, Zingerman's Deli.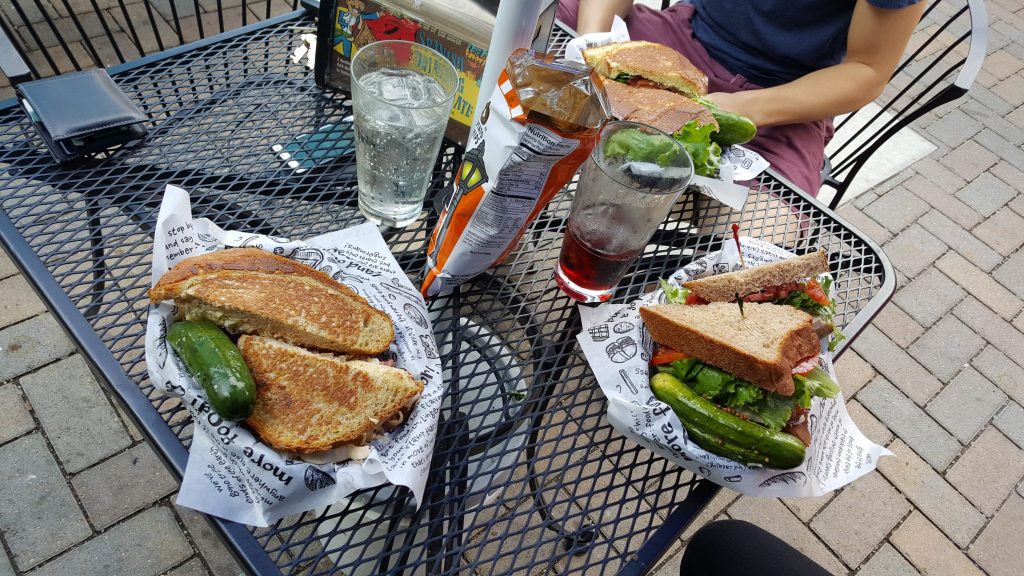 And yes of course we had to visit another American institution 🙂
Why stop there? Off to another institution, Chipotle lol.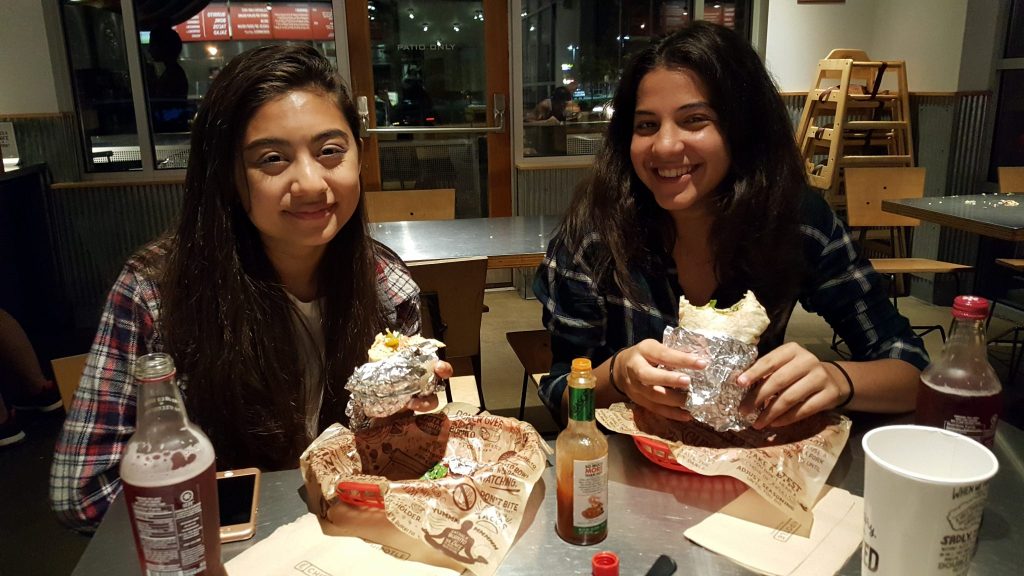 We had to come by the Greek church in Ann Arbor to at least say we visited it.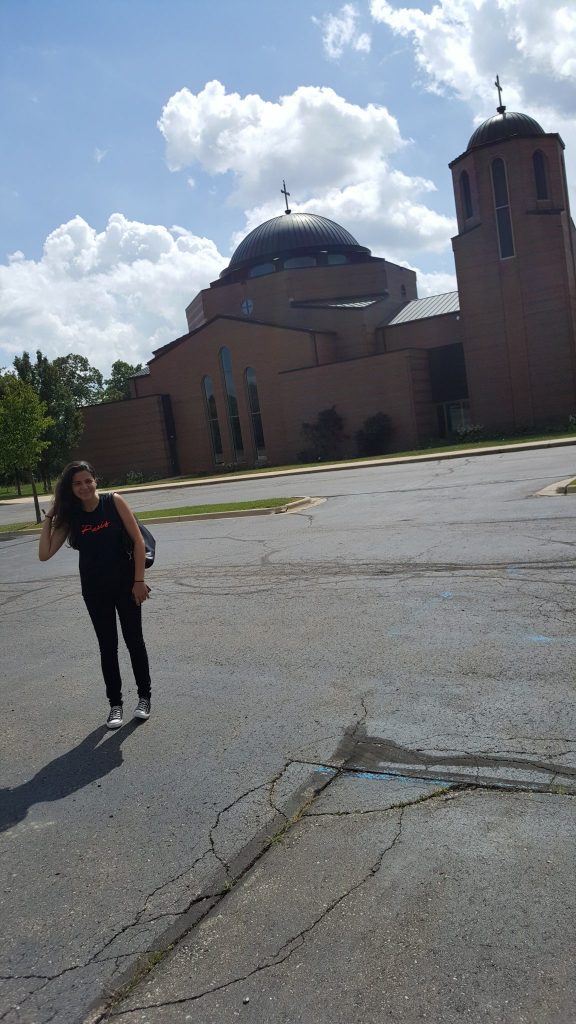 Last meal at our favorite Ann Arbor Indian restaurant, Cardamom.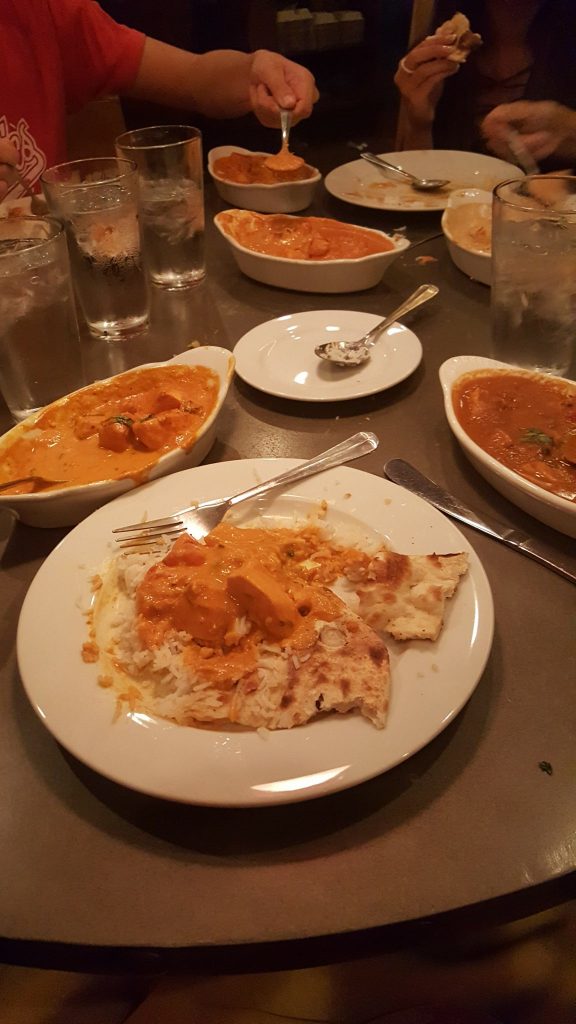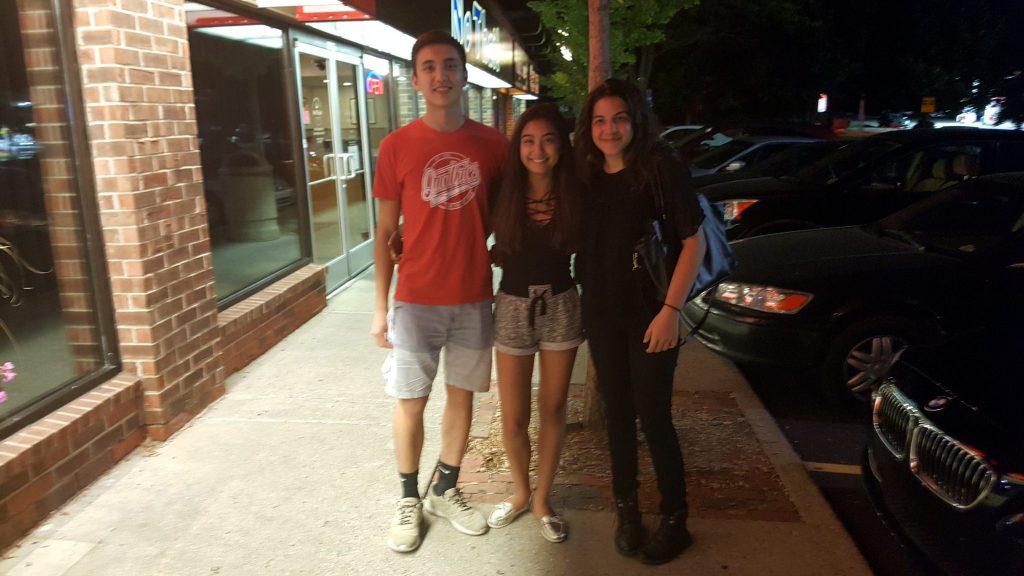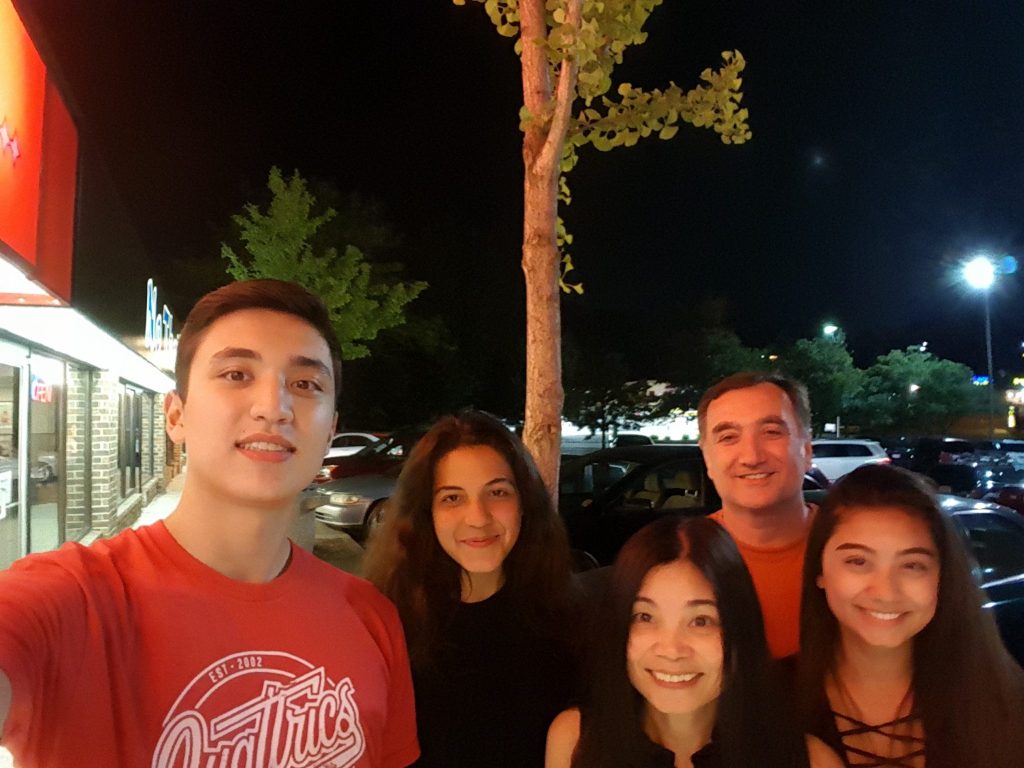 Time to say goodbye, so sad.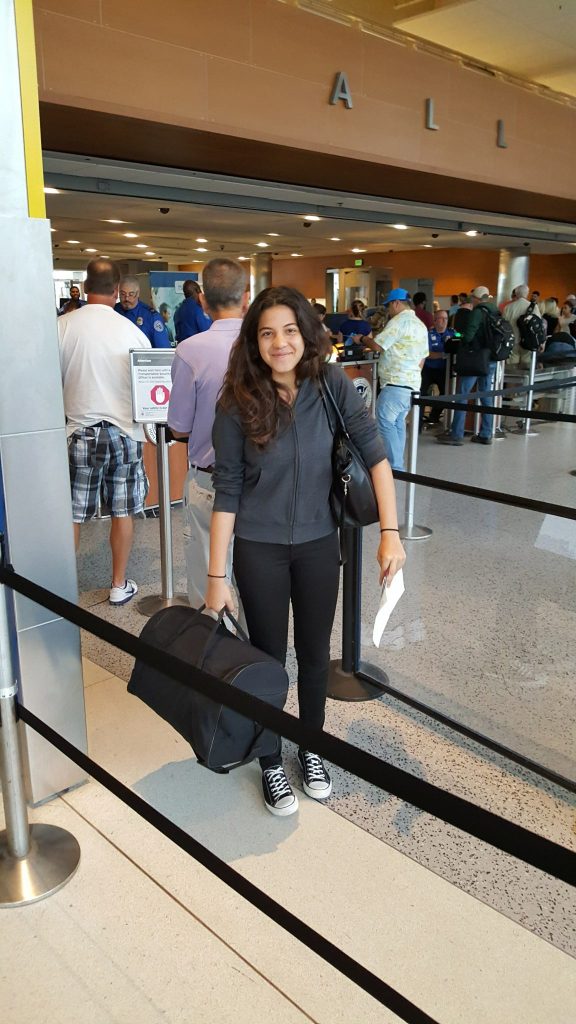 TSA's turn 🙂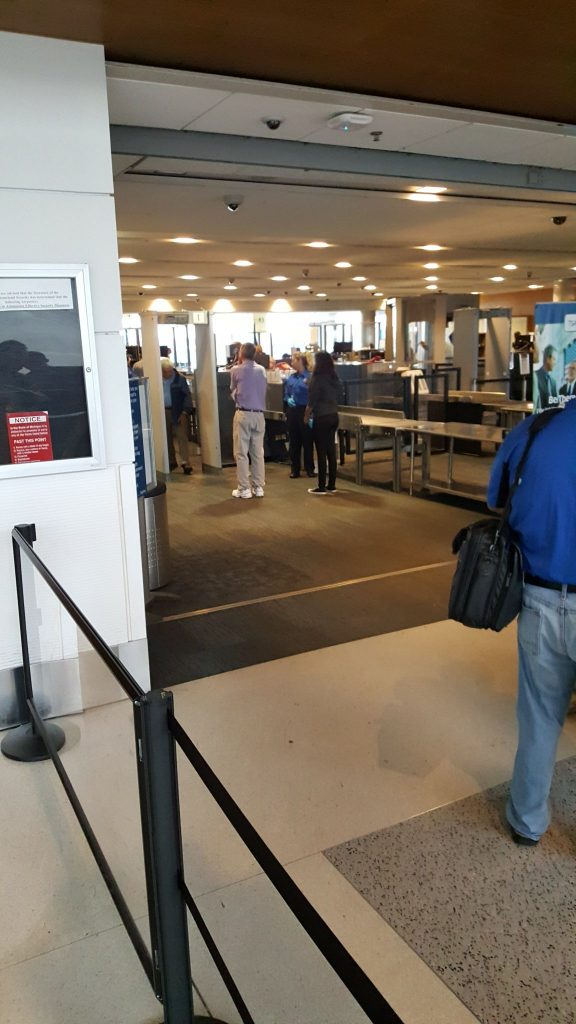 Check out my updated blog lists: Blogs I Love, Blogs I Like, Blogs To Ignore
TBB
travelbloggerbuzz@gmail.com
Follow TBB on Twitter @FlyerTalkerinA2
You can subscribe to TBB below, winners only!
Opinions expressed here are author's alone, not those of any bank, credit card issuer, hotel, airline, or other entity. This content has not been reviewed, approved or otherwise endorsed by any of the entities included within the post.