We bring you the latest hotel promos, get you more free points, visit the Andaz Mayakoba, marvel at drone photography, cry about Aleppo, learn about legroom in US airlines, Accor's intent for its luxury brands, go snowboard flying with a drone, get you the best infographics, show you how not to invest, bring youdickhead fish & more!
TBB Blog Mission: To Entertain. Educate. Inspire. In That Order!
Register for the SPG and Marriott First Quarter 2017 promos. I know you did not do it last time because you like to procrastinate. Don't! Just doeeeeet!
100 Free La Quinta Returns points for downloading its app. Extend your points! One day I am going to get a free night here, any day month year now! HT: Frequent Flyer Bonuses<——They are frequently first and then everyone else, including Titans, copy them.
A good review of the Andaz Mayakoba Resort Riviera. By Bengazi Miles Guru. Why has he slowed down lately? With both him and Amol writing less, Travel Codex is just not the same…
How much legroom you get on America's airlines. Pretty sad…
Accor Hotels gave its luxury brands its own CEO. He will be responsible for overseeing the development of six Accor flags: Sofitel, Fairmont, Raffles, Pullman, Swissôtel, and MGallery. He has been on record wanting to ensure the luxury brands "keep their unique identities". Here I am hoping my cherished lifetime Fairmont Platinum Presidents Club status survives somehow…If you are interested in the luxury hotel experience and the role personalization and service play, this is a great read.
The most captivating infographics of the last century. Much better than beating you up repeatedly trying to sell you the Ritz Carlton credit card!
Snowboard Flying With a Drone. Phucking A. I would rather watch this than some stupid incident aboard a plane…
Your personal finance fix of the day: How Not To Invest. This is a gem.
Again, the lesson for the individual investor is this: If you are investing in a target date fund, figure out what's in it, and figure out if you can make essentially the same investments more cheaply. And the lesson for society is this: Even when the products are basically pretty simple (U.S. stock funds), companies will manufacture complexity and barriers to entry in an effort to boost prices well above marginal cost. That's how the economy works—not the way you learn on the Economics 101 blackboard.
The very best drone photography of 2016. Love them drones!
Before and after photos of Aleppo are heartbreaking. These are posted in the Facebook page of a Syrian restaurant in the city. So tragic.
What a dickhead looks like…in the deep sea! "…the male fish slyly sporting a retractable sex organ on its forehead."
BLOG BUZZ
Not sure if you noticed how so many bloggers are hiring writers for their blogs so they can free up their time to devote to write better content marketing & selling credit cards more effectively. Just yesterday the Points With a Crew announced the hiring of THREE writers, wow!
When I went to FinCon16, a conference for personal finance bloggers, I discovered there is a LOT of ghost writing in the personal finance blog space and I am sure the same goes along in the miles points blog space too. The Titans are prolific in doing that of course. Maybe this is why they are commercially successful. This is what happens when this becomes a business.
Having said that, I may ask for some help here soon with tax season coming up and prospects continuing to call me. But, you see, my standards are high and I want good stuff, not filler crap! You can email me if interested though and can't wait. Just imagine how good it will look on your resume!
And I leave you with this…Just love this, so TBBish! (HT: PointsForLater)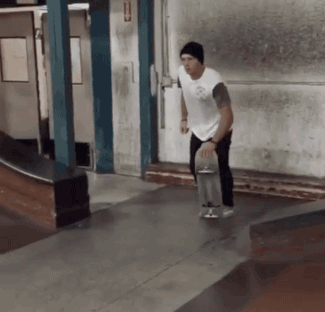 Check out my updated blog lists: Blogs I Love, Blogs I Like, Blogs To Ignore
TBB
travelbloggerbuzz@gmail.com
Follow TBB on Twitter @FlyerTalkerinA2
You can subscribe to TBB below, winners only!
Opinions expressed here are author's alone, not those of any bank, credit card issuer, hotel, airline, or other entity. This content has not been reviewed, approved or otherwise endorsed by any of the entities included within the post.