I bring you eclectic content I find online such as how the west lost Covid, visit Lake Baikal, we need short selling, TBB blog evolves again, we go back to Kesen, Japan ten years after the tsunami, watch a dad talk about his daughter, watch some really high diving and freak out, learn money lessons, the Beeple dude in a podcast is actually a really nice guy, the vaccines are amazing, the pandemic tolls through history, see owls fly, awesome photography and a lot more!
TBB Blog Mission: To Educate. Entertain. Inspire. In That Order!
Support TBB by applying for CREDIT CARDS or visiting our

LINKS

or Donate

You like my blog? Send a link to someone please!
BREAKING NEWS:

Amazon Affiliates closed my account! Their decision is final. Help another blog with your shopping!
BLOG HOUSEKEEPING
This blog has been publishing regularly since November 2012. It has evolved numerous times. If I was not enjoying it I would have quit years ago. In its continued evolution, I am detailing some steps of yet more evolution to take place in the BLOG BUZZ section below. It is amazing how many blogs I have outlasted! It takes a special kind of a crazy person to still blog regularly for so long when the monetary rewards are so few. Ever since I got vaccinated I am filled with gratitude. For everything! I am blessed for so many things, including you reading reading this right now!
This blog will continue. It will double down on being even more eclectic. The mission to Educate, Entertain and Inspire has NEVER wavered. The show goes on…for now. Enjoy every post that appears, it really is a labor of love.
TBBon!
TOP PICKS
Top picks are reserved for truly exceptional content.
We talked here about how in the world the richest more advanced countries managed to totally screw up the Covid response. This article provides some clues, the paywalled link is HERE. The link below escapes the paywall (but not for all):
Genes can be weird. It is not black and white, regardless what your religions tells you. This is a must watch video:
Brandon Boulware, the father of a transgender daughter, testifies during a hearing asking Missouri lawmakers to stop discriminating against trans youth
This is insane, do NOT watch if you are afraid of heights. I had no idea this was a thing, wow!
The 1983 World Record High Dive Competition was Absolutely Mad
TRAVEL
Kesen, A Village Erased. This is in Japan after the 2011 tsunami. It was very surreal to watch some of those videos and I can not imagine being there! Link at Archive.is.
Lake Baikal in Russia looks great. For Russians in a Pandemic, Lake Baikal Is the Place to See and Be Seen. Here is another link to it.
PERSONAL FINANCE
I do not do any short selling. In my own portfolio. And in my clients' portfolios. Why? Because we can lose our shirts! I always admired this group of investors who take a lot of shit. I am not talking about unscrupulous naked short sellers who rip on a company to drive its stock price lower, those are just horrible human beings. But the brave ones who do this out of very strong convictions to expose frauds. And they have. For years. And we should be thankful for them. After this long intro, I really enjoyed this brave article: In defense of the misunderstood short seller.
I really enjoyed this podcast with the Beeple dude who sold his digital art for $69 Million. It is really informative on what this shit is all about too: The $69 Million JPEG.
Totally LOVED this, found here.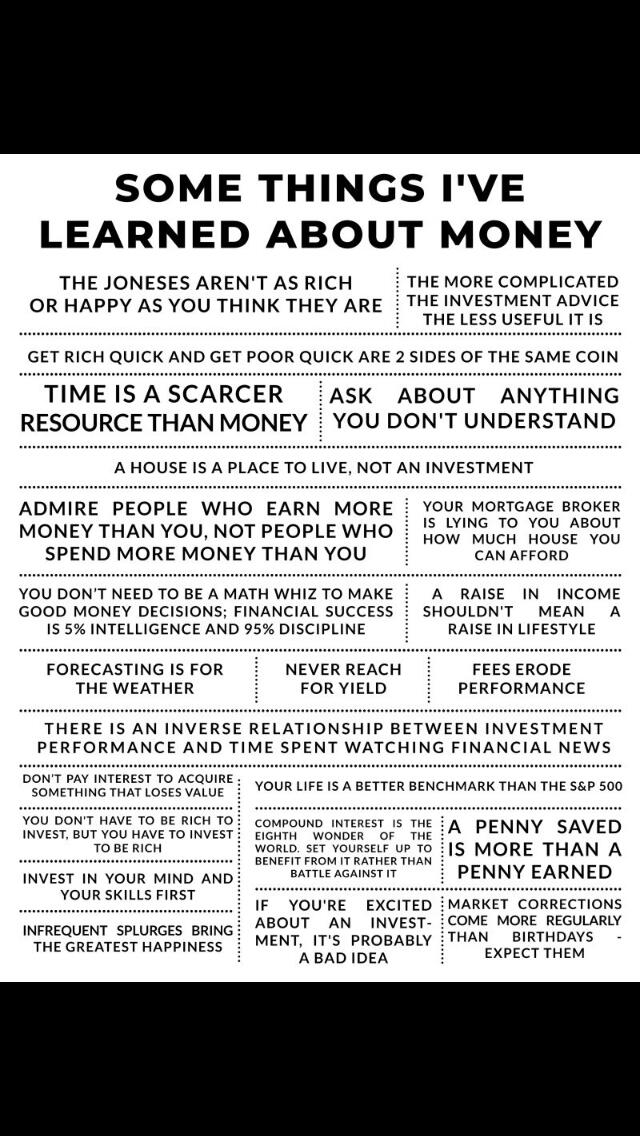 COVID-19
Must read interview of Dr. Ashish K. Jha at The New Yorker. These vaccines work, let's not screw this up too! Life After Vaccination.
There is a lot of room here for Covid-19, oh the horror, the horror! Visualizing the World's Deadliest Pandemics by Population Impact.
ODDZ & ENDZ
Amazing! How Does an Owl Fly So Silently?
Winners of The Annual Mobile Photography Awards.
MILES & POINTS
HOT CREDIT CARD OFFERS: 75k CHASE Ink Cash, 75k CHASE Ink Unlimited, 100k CHASE Ink Business Preferred, 60k CHASE Sapphire Preferred, 60k CITI Premier, 65k CITI Business AA Platinum Select, 50k CITI AA Platinum Select, 20k CHASE Freedom Flex & CHASE Freedom Unlimited, 75k AMEX Platinum, 85k AMEX Business Platinum, 50k CHASE World of Hyatt, 150k AMEX Hilton Business & Hilton Surpass (and $150 credit!), 100k AMEX Hilton Card (and $100 credit!), 150k AMEX Hilton Aspire, $300 AMEX Blue Cash Preferred, $300 AMEX Blue Cash Everyday, 140k CHASE IHG Rewards Club Premier, and many more! Please use my Affiliate links.

If you do not see a credit card with my affiliate links, perhaps I could refer you? Contact me!
This section is about my hobby addiction of collecting frequent flyer miles and hotel points since the early 1990's! Feel free to skip this section and parts of the next one if this is not for you.
Newbies: The hobby of this section is travel hacking. We earn frequent flier miles and points to travel around the world for free or for a fraction of what it costs. Many of these miles/points are earned by taking advantage of regular marketing offers of travel rewards credit cards by US banks. There is NOTHING illegal, it is just marketing expense for the banks because many of their targets who get roped into a travel rewards credit card because of a shiny lucrative bonus end up not handling their credit well and…paying egregious interest and fees to the bank for years. Do NOT be that guy! Instead, focus on a lucrative signup bonus offer, do the requirements, collect the thousands of miles and points and burn them on traveling the world. Of course it is not so easy as commercial blogs make it look like so they can sell more of these bank products that come with fat sales commissions. Of course they will never tell you that, be careful out there, YOU are the target!

Marriott Bonvoy points are not very attractive. This is NOT what to say if you want to sell plastic for your blog lol. But Amex came out with good offers on the AMEX Marriott Bonvoy Brilliant card and AMEX Marriott Bonvoy Business card. If you decide to go for them please consider supporting the blog, thank you.
I am trying to cut down the number of hotel programs I regularly collect points with. IHG Rewards is one of them. Nothing wrong with them, just better alternatives out there and I am at a point in my life I really need to keep simplifying it. Here is a good complete guide of IHG Rewards.
Good reference post in case you need to do some credit line shifting around: Rules For Each Bank: How To Move, Shift, Or Transfer Credit Limit Between Cards.
I tweeted this yesterday, lol: Just had haircut after 9 months and I highly recommend this technique to lose #weight!