I bring you the most eclectic content I find online such as an article about the Health Savings Account HSA triple tax break, the frequent flier miles piling up, investing powers, ghost countries that do not exist, travel to Estonia and Australia, the best Covid-19 coverage, a list of unusual deaths, free stock trading is not good for you, deep dive into the music industry, laugh with SNL and lots more.
TBB Blog Mission: To Educate. Entertain. Inspire. In That Order!
Support TBB by applying for CREDIT CARDS or visiting our

LINKS

or Donate

You like my blog? Send a link to someone please!
TRAVEL
You know, I feel bad for all the people living in these countries…hassles traveling internationally and, wait for it, no national team soccer games, sad! This Is What It's Like to Live in a Country 'That Doesn't Exist'. 6.5 million people across Europe are trying to live normal lives in countries mostly unrecognized by the rest of the world. Not that any of us will be visiting them any time soon…
The following two links were sent in by sharp TBB readers, thank you!
Warning: If you have a thing against mice…do NOT click this link! 'Worst mice plague I've ever seen': Millions of rodents descend on eastern Australia."They're all around the house. Every time you open a drawer, you're potentially going to find one," a man told NBC News. Oh man, I had trouble sleeping the night I read this…
I had never heard of this! Country with a "fifth season"! Every year Estonia's Soomaa National Park disappears underwater, ushering in an unlikely season that creates an extraordinary sense of belonging among locals. Mind blowing stuff!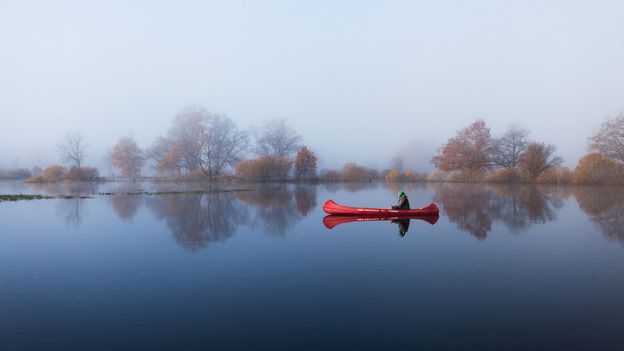 PERSONAL FINANCE
Short must read article: Five Investing Powers. They are:
Low Susceptibility to FOMO [I excel in this one!]
Knowing what game you're playing [Playing the long investing game here, I speculate buying lottery tickets once a year lol]
Recognizing the difference between patience and stubbornness [I tend to be very stubborn and not patient…but not in investing, phew!]
Comfortable being miserable [Every time I look at my blog's conversions this occurs lol]
Aligning your peak-wealth years with a generational collapse in interest rates, the Fed becoming comfortable with quantitative easing, and falling marginal tax rates. [Nailed it!]

There is some real wisdom in this piece: Bernstein: Free trading is like giving chainsaws to toddlers. Yeah, love this headline, sure beats a "shocking" clickbait headline about some stupid incident only posted to attract clicks! I agree with pretty much everything, just could not pick out anything to excerpt without feeling bad for leaving some parts out so read the whole thing. You are welcome.
Love these accounts! The Triple Tax Break You May Be Missing: A Health Savings Account. Always contributed the maximum and never spent a dime out of it (paid cash for health care expenses, actually paid with a travel rewards credit card lol). You won't believe what happened next! Archived link.
COVID-19
This was written in the Wall Street Journal by Dr. Larry Brilliant and several other prominent scientists. It lays out what will save us! Herd Immunity Won't Save Us—but We Can Still Beat Covid-19. Innovative contact tracing and just-in-time vaccination can get the pandemic under control—and prepare us for the next one. Sometimes I want to just rewind to our pre Covid life…Oh, article says we are at 43% and we need to reach 80% for herd immunity. Must read imho, another link to it.

I have cut lots of crap out of my life and now this blog just focuses on truly eclectic content that I share with you. And here is another one: COVID-19 Is Different Now. The coronavirus is changing. So is the disease it causes. Link. The article ends this way:

Last year's sense of terror and panic belongs behind us. This is the phase of the pandemic when we can move from haphazard emergency plans to concerted measures to eradicate a life-threatening illness. Despite lingering unknowns about exactly how long immunity will last and how many cases we'll continue to see, we now have the knowledge and resources to become much more certain very quickly. If we beat COVID-21, the numbering could end there.
My right ear has been buzzing for several years now so everything I see about tinnitus I tend to read and this was soooo interesting to me, especially the comments: When the Noise Never Stops: Coping With the Challenges of Tinnitus. Tell your kids to stop listening to music so loud, trust me! Another link.
ODDZ & ENDZ
Wow, I had no idea! Actually, dying from too much laughing is probably slightly worse dying during an orgasm? Discuss 🙂 List of Unusual Deaths. Which one is your favorite? 🙂
If you are interested to learn more about the music industry, I have the best read for you: Islands in the Stream. Musicians are in peril, at the mercy of giant monopolies that profit off their work. It's rough out there…
Amazing architecture pics here, wow! 50 Times Architects Really Outdid Themselves And People Celebrated Their Works Online. I had a really hard time picking one!
MILES & POINTS
HOT CREDIT CARD OFFERS: 75k CHASE Ink Cash, 75k CHASE Ink Unlimited, 100k CHASE Ink Business Preferred, 60k CHASE Sapphire Reserve, 60k CITI Premier, 65k CITI Business AA Platinum Select, 50k CITI AA Platinum Select, 20k CHASE Freedom Flex & CHASE Freedom Unlimited, 70k AMEX Business Gold, 75k AMEX Platinum, 85k AMEX Business Platinum, 130k AMEX Hilton Business & Hilton Surpass, 150k AMEX Hilton Aspire, $300 AMEX Blue Cash Preferred, 140k CHASE IHG Rewards Club Premier, and many more! Please use my Affiliate links.

If you do not see a credit card with my affiliate links, perhaps I could refer you? Contact me!
This section is about my hobby addiction of collecting frequent flyer miles and hotel points since the early 1990's! Feel free to skip this section and parts of the next one if this is not for you.
Newbies: Again, there is absolutely nothing wrong with having a 2% cash back card that you use exclusively. And skip this section to keep your life simple! You won't hear advice like this from credit card salesmen posing as bloggers because there is no money for them NOT selling you plastic.

What would you like to appear here? There is SO much unimportant drivel in the miles & points world these days…
Read the WSJ article in the next section below…