Another TBB post featuring the most eclectic links around the web such as how HSAs are awesome, Bitcoin comeback maybe, Ukraine counteroffensive to begin, sad story about a homeless Mayor, Chase keeps buying banks, Web3 implodes, maps of all the Overseas Territories, how the coast to coast road trip started, the world's most populated islands, places with secret passages, BEEF, saying RIP farewell to CMK10 Charles, good United award sale, the Chase Sapphire Preferred has 80,000 points Signup bonus hello? And more, see you Friday…I think.
TBB Blog Mission: To Educate. Entertain. Inspire. In That Order!
I use and recommend Proton VPN <—– REFERRAL LINK
You like my blog? Send a link to someone please!
No ads, no clickbait. No sponsored posts.

This blog publishes every Friday and Tuesday…for now.
Trying to make my posts shorter…

PERSONAL FINANCE
I picked some personal finance related from this: Some Things I Think by Morgan Housel.
The fastest way to get rich is to go slow.
The best measure of wealth is what you have minus what you want. (By this measure, some billionaires are broke.)
The most valuable personal finance asset is not needing to impress anyone.
Past performance increases confidence more than ability.
Average performance sustained for an above-average period of time leads to extraordinary performance. This is true not just in investing but careers, relationships, and parenting.
Been a big fan of Health Savings Accounts (HSAs): 5 HSA Rules You Need to Know. We all love tax free…how about these being triple tax free! You get a tax deduction going in, all earnings inside the account are not taxed and, this is important, as long as you spend it on medical expenses you escape taxes on withdrawals as well. And this sentence is key:
You can take a tax-free distribution from an HSA to reimburse yourself for qualified medical expenses for prior years as long as the expenses were incurred after you established your HSA and you have proof of those expenses.
Michigan legislators passed a pension tax repeal for 2023. But initial details were a bit murky. We have more details now and, thank God for tax software developers, they are busy figuring it all out! Rolling back Michigan's retirement tax triggers plenty of questions, confusion.
Can you imagine sweating buckets to transfer your First Republic Bank accounts to Chase and then over the weekend…they just became Chase accounts? Can we all move on now and get ready for the stupid melodrama about the debt ceiling next?
CRYPTO/WEB3/ELONMUSK/TWITTER
Amazingly, after repeated beatings, the price of Bitcoin has gone up in recent months: Is the Bitcoin Comeback for Real? I guess we'll find out, I sleep way better at night never having invested in this space, be careful out there!
Block says the crypto ecosystem doesn't make sense for someone who is trying to do things legitimately. "Why would I want to take on the risk of buying a stablecoin when I could just have dollars?" he says. "That's a significant risk there. The whole point of crypto is you're not supposed to have to trust anybody. It's supposed to be a system. And yet the whole thing is built around a construct — stablecoins — that requires you to absolutely trust that the issuer has the money that they claim to have. I mean, that's a great oxymoron at the heart of the whole stupid thing."
Remember when Web3 was all the rage? Web3 Funding Continues To Crater — Drops 82% Year To Year.
SCAMS
The Ponzi Scheme Blog Roundup for April is out and, please sit down, it is dominated by crypto scams. And we are starting to see AI theme scams starting…oh boy!
UKRAINE RUSSIA WAR/GEOPOLITICS
Latest by Anne Applebaum at The Atlantic is a must read: The Counteroffensive. The future of the democratic world will be determined by whether the Ukrainian military can break a stalemate with Russia and drive the country backwards—perhaps even out of Crimea for good.

ODDZ & ENDZ
I was just curious about this exact information recently and voila: Mapping the World's Overseas Territories and Dependencies. Amazingly, France and United Kingdom still have 17 territories each, followed by the US with 14, rest are under 10…
This is a very powerful and sad story, you may want to sit down and get into a right frame of mind to read it. Because I am sure we have all come across some of these people along the way: Homeless in the City Where He Was Once Mayor. Craig Coyner's descent onto the streets of Bend, Ore., came after decades spent fighting as a lawyer and politician for those on the edge of society.
Stone Art, Wales. By Jon Foreman. Found HERE.
I am going to Cleveland later this week for a concert. Ministry with Gary Newman and Front Line Assembly. If you have not heard of them, please don't google them because you may lose all respect for me lol. And of course I am staying at a Hyatt. For free using a Free Night Cert because..this is what I do!
I binge watched all episodes of "BEEF" on Netflix. It is great and please don't flip off other drivers ever! And Ali Wong's performance…wow!
My daughter loved Prague last weekend. And that city remains my favorite in Europe, I should go back one of these days…But maybe I go to Kyiv to celebrate them winning the war…soon.
Steph Curry's performance in Game 7 against the Sacramento Kings will go down as one of those epic ones, wow!
This blog started with a focus on miles and points and travel. It has evolved since then. Everything below deals with the hobby of collecting frequent flyer miles and points. If you are not interested, you can stop here, thank you.
MILES & POINTS NEWS/PROMOS/MY ACTION
I got into this travel hacking thing heavily when I discovered FlyerTalk in the late 90s. We have lost some members along the way and we recently lost another and it is incredibly sad: Farewell to a dear friend – CMK10 (Charles). Kind of messed me up because I got the news when I was in Toledo picking up the bib for the Marathon and had to compose myself. Used to see his FT posts all the time and then we met at the 2016 Brooklyn Reality Tour and kept in touch via Facebook mostly…Reach out for help everyone if you need it!

Just did not have the desire to score some wins in the past week or so…There are more important things in life you know. Unless you are a blogger in this space who must keep up the "content" telling everyone how amazing it is to fly for free in luxury only if you click on their few dozen affiliate credit card links….Yeah, it could be but it can also be liberating if you just use one travel rewards credit card or two from the same bank or just get a 2% cash back card to put everything on it and save all the mental bandwidth you need to expend to fly for free….which was always complete BS by the way because almost always nothing is free. Off my soap box…
Or maybe, other than the great 80k Chase Sapphire Preferred Signup Bonus (see below) there is just not that much going on these days…
Very good award sale by United to Australia and Tahiti for 60,000 and 42,000 UA miles respectively. Must book by May 6!
To all the writers in this space, AI is coming for you: Rise of the Newsbots: AI-Generated News Websites Proliferating Online.
My blog had its worst month in a long time from conversions and traffic. With more miles and points blogs fading away that were at some point in the Blogs I Like list (such as Loyalty Traveler, Travel Codex, Running With Miles) it is obvious the attention span of everyone is just much shorter and this explains the unrelenting hideous clickbait by blogs such as View From The Wing posting stuff like this wtf! Two Women Brawl At Atlanta Airport Gate – Neither One Of Them Is Making It To Miami. And not only that…many blogs link to this crap smh.
MILES & POINTS
HOT CREDIT CARD OFFERS: 75k Capital One Venture X, 75k Capital One Venture Rewards,  75k Chase Ink Business Cash, 75k Chase Ink Business Unlimited, 100k CHASE Ink Business Preferred, 60k CHASE Sapphire Preferred, 40k Capital One VentureOne Rewards, 45k Wyndham Rewards Earner Plus, $1,000 Cash Back CHASE Ink Business Premier and many more, including many AmericanExpress cards such as Delta Airlines, Marriott Bonvoy and Hilton Honors cards!  Please check out my Affiliate links. Terms apply to American Express benefits and offers. Visit americanexpress.com to learn more. If you do not see a credit card with my affiliate links, perhaps I could refer you?

This section is about my hobby addiction of collecting frequent flyer miles and hotel points since the early 1990's! SKIP if you are not into it!
As of today, I have burned 501,000 miles/points year to date in 2023 and have 4,344,862 miles/points in the bank. Some do drugs, I do miles lol!
Thanks to US banks, very lucrative travel rewards credit card offers come and go all the time. This section will act as a reference point on the best CURRENT offers. I will designate new material preceded by NEW.
BEGINNERS
The Beginner's Guide to Getting Started with Credit Cards, Points & Miles
BASICS: This travel hacking hobby is mostly about getting the fat Signup Bonus of travel rewards credit cards while of course NEVER EVER carrying a balance. Banks have a marketing budget and are willing to give us many THOUSANDS of miles/points to travel mostly for free hoping to hook us to charge 20%+ interest rates on our balances. The poor souls who fall for their marketing paying these ludicrous interest rates end up subsidizing us responsible consumers who enjoy taking advantage of, cough, such bank marketing budgets! Some of us have been doing this for thirty years creating amazing travel memories…Feel free to ask me questions or post them in the comments.
BASICS: Prefer credit cards from the proprietary points programs of banks, such as Chase Ultimate Rewards, American Express Membership Rewards, Citi ThankYou Network, Capital One Rewards Miles because they are a lot more flexible and are not devalued as frequently. Over pure airline and hotel travel rewards credit cards. Pure cash back credit cards may work for you best and they are getting more valuable as airline and hotel loyalty programs keep getting devalued. Sometimes, a pure no annual fee 2% cash back card works best for simplicity!
In my household, we prefer swimming in the Chase Ultimate Rewards points ecosystem. We all four have the Chase Sapphire Preferred card. My kids got it six months after they turned 18 (when they both got the Discover for Students card) and they have been building up their credit score ever since, it is their go to card. The annual fee is $95. The main earning structure is 3 points on dining and 2x on travel (and others you are not likely to use but bloggers LOVE to tell you to entice you to get the card with their affiliate links). Most importantly, you must have a premium Chase card (Chase Sapphire Reserve, Chase Sapphire Preferred or Chase Ink Business Preferred) in order to be able to transfer out to partners such as Hyatt and United where you can get more value out of your Chase Ultimate Rewards points. The card is also very valuable when you rent cars as it provides primary insurance benefit, meaning, in case of an accident you don't have to involve your own car insurance company. There is a 10% anniversary bonus on all annual spending. So, Chase gives you basically $1,000 towards travel…for $95! Or just take $800 in cold hard cash, hello? So I guess I can say I recommend it. To me, this card and the Capital One Venture X card are keepers. And now the Chase Sapphire Preferred card comes with 80,000 Ultimate Rewards points as Signup Bonus after you spend $4,000 in the first three months hooray! You can read the posts below but if you prefer to support my blog please apply with my own Credit Card Links HERE, thank you!
 Chase Sapphire Preferred Complete Guide
 Why the Chase Sapphire Preferred® Remains the Best Starter Rewards Credit Card
The Capital One Venture X card offers a 75,000 point Signup Bonus after a minimum spend of $4k in the first three months. If you like simplicity and looking for one (premium) card, I highly recommend this card (and yes, I have it myself!). It has an annual fee of $395 but it comes with a VERY easy $300 statement credit for travel booked on its excellent travel portal, essentially turning it into a $95 annual fee card. But wait…there is more! On each card anniversary you earn 10,000 points essentially making it FREE! Every dollar of spend earns 2 points and flights booked on the travel portal earn 5 points per dollar. You get access to Capital One and Plaza Premium airport lounges and a Priority Pass Select lounge membership and, this is important, you can add FOUR authorized users FOR FREE who can also have their own Priority Pass Select airline lounge membership. You can transfer your Capital One points to up to 18 Transfer Partners. No foreign transaction fees. Free Hertz President's Circle rental car top elite status. Cell phone protection and PRIMARY rental car coverage. Awesome seats at baseball stadiums for just 5k points each. And lots more. Available with my Credit Card Links, thank you for your support!
Get 75K Miles, Lounge Access & More with the Capital One Venture X Card
Sticking with Capital One Bank…it is offering 75,000 points for its Capital One Venture Rewards Credit Card. Annual fee is $95, minimum spend required to earn the Signup Bonus is $4,000 over the first three months and the card basically earns 2 points for every dollar. And you can transfer the points out to airline and hotel partners just like the Capital One Venture X card above.
Capital One has a no annual fee card, the weirdly named Capital One VentureOne card that offers a 40,000 point Signup Bonus after just $1,000 minimum spend in the first three months. It earns 1.25 points per dollar and has no foreign transaction fees. If you want more Capital One points and/or you just hate annual fees. It appears the Capital One Bank credit card offers have the best offer with my Credit Card Links.
Remember, you are NOT allowed to ever carry a credit card balance if you ever get a credit card here!
Let me leave you with this…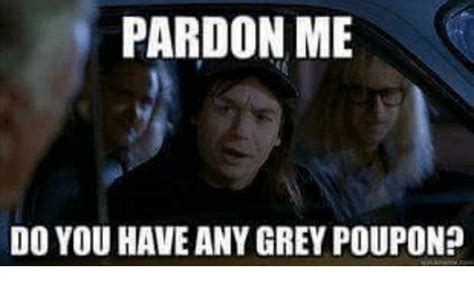 Some of the links are behind a paywall. You can try to read them using Archive.is.
Thank you for reading my blog. If you enjoy it please pass it on to a family member or friend. Or Buy Me a Coffee, thank you!
TBB
travelbloggerbuzz@gmail.com
You can join 557 email subscribers to receive each blog post by entering your email address below and then clicking on Subscribe:
Opinions expressed here are author's alone, not those of any bank, credit card issuer, hotel, airline, or other entity. This content has not been reviewed, approved or otherwise endorsed by any of the entities included within the post.