We bring you more details on the latest Hyatt Devaluation, how to fly To Africa With Miles, what to do when you visit Mauritius, the horrific Quadriga Scam, more on the Best Western Rewards devaluation, LeClub becomes ALL, all cruise fees, do not disturb international flights you have been warned, travel for orgasm workshops, how we all suffer from overconfidence, a must read for new software engineers, the five universal laws of human stupidity, how I am not to partner with Capital One bank since they do not know this blog exists, I burned more miles finally and more!
TBB Blog Mission: To Educate. Entertain. Inspire. In That Order!
Support TBB by applying for CREDIT CARDS and visiting our

LINKS

!
You like my blog? Send a link to someone please!
MILES & POINTS
The big news was: Hyatt Introduces Peak and Off-Peak Award Rates – The Bad and the Good. Another devaluation. But who is counting hey? I can not wait for The Points Guy to revise downward the Hyatt and Chase Ultimate Rewards points valuation. Yeah, right! This hobby is getting demolished right in front of our eyes little by little. Or should I say devaluation by devaluation. Expect games to be played with availability from individual properties. Please tell me why again we should be caring about hotel points when we can use a 2% cash back card and book away using…Airbnb or the best available rate with the cash back (and earn points on it too). Expect the same pumping bloggers to keep selling credit cards by shouting how you can stay for freeee…Same old BS!
Best ways to get to Africa using miles.
The Accor LeClub is no more. It is now renamed ALL. Stands for Accor Live Limitless. Yeah, whatever.
Loyalty Traveler goes deeper into the Best Western Rewards recent devaluation. And it is worse than you thought. Best Western Rewards 56K and 70K is not program's primary reward devaluation. Sign of the times I guess.
TRAVEL
I like these comprehensive travel posts by Megan Starr. I like to save them in my Evernote vault to check them out when we visit: 25 Things To Do in Mauritius.
I know this probably will not apply to TBB readers but you may want to warn your redneck cousin Bobby about it! Crackdown on passengers who get unruly on international flights starts Jan. 1.
If you were looking for an orgasm workshop, I have you covered! Orgasm workshops are a thing, and these are the best ones to try. Oh boy, I can see the headline now over at The Points Guy: You can orgasm for free when you go to these workshops, all you gotta do is apply for these 27 Chase credit cards lol!
Good reference if you are into cruising: USA TODAY's guide to cruise ship gratuity fees and service charges.
PERSONAL FINANCE
More crypto crap for you: Ponzi Schemes, Private Yachts, and a Missing $250 Million in Crypto: The Strange Tale of Quadriga. Wow…just when you thought that this crypto space could not get any scammier and creepier…here we go again!
Ok, this is a gem of a post by Jazon Zweig, one of my favorite personal finance writers. It is a BestOfWeb post. Something we ALL suffer from. Overconfidence: An Autobiography. It is a must read okay? And it is hilarious as well!
The only thing more ridiculous than a know-it-all is a know-it-all who doesn't know how ridiculous he is.
ODDZ & ENDZ
Check this out, it will shock you…Sorry, been hanging around blogs for a long time now so some of their clickbait habits are making headway into my brain, sad lol. 35 Years of Submarine Cables in One Map. Wow!
If there is a software engineer in your life you care about, you should send them this article like I did to my son: The care and feeding of software engineers (or, why engineers are grumpy).
Beware of the idiots among us. The five universal laws of human stupidity.
Law 1: Always and inevitably everyone underestimates the number of stupid individuals in circulation.
Law 2: The probability that a certain person be stupid is independent of any other characteristic of that person.
Law 3. A stupid person is a person who causes losses to another person or to a group of persons while himself deriving no gain and even possibly incurring losses.
Law 4: Non-stupid people always underestimate the damaging power of stupid individuals. In particular non-stupid people constantly forget that at all times and places and under any circumstances to deal and/or associate with stupid people always turns out to be a costly mistake.
Law 5: A stupid person is the most dangerous type of person. OR A stupid person is more dangerous than a bandit.
BLOG BUZZ
We are now entering BLOG BUZZ, a section for advanced hobbyists and veterans of this fast imploding hobby and also a section where I go on and on about some stuff that happens in my life because it helps me feel better about myself.
The God Save The Points blogger did a promotion campaign a few years back traveling around and urging others to find him. Or something like that. He was at it again and the media was eating it up it appears: If You Recognize This Man in the Airport, He'll Upgrade Your Flight to First Class or Give You a Free Hotel Suite. Dear readers, this is a JOB for most commercial blogs in this "hobby" business! And of course…
Ott has partnered with Capital One Venture to trick out the contest for 2019.

And of course the sponsored post: Hey Washington DC, I'm Doing a Travel Meet Up and Talk. Come Hang? With this disclosure:
This article is brought to you by Capital One. We get approached for sponsored posts all the time, but only take them up when they offer value or useful information to our readers. We think this is definitely one of those times.
For the record, I like Gilbert, he is a likeable fellow. I tease him all the time how he will be the next blog to be acquired by The Points Guy 🙂 They have the same partner lol.
I added up all the Chase Ultimate Rewards points under my control: 863,775 wow!
I am trying to burn more of my miles and points stash…because I was getting nearer the 4 million mark once again, WTF! One goal lately has been to burn my expiring Singapore Airlines KrisFlyer miles. Burned some to send Mrs. TBB to see her mommy next April flying Singapore Airlines. Trying to burn these miles on United flights is a really bad joke! I looked to book an award trip Detroit – Austin and for a period of about ten days I could only find two seats on one day to Austin, that's it!
Any questions? I did not think so!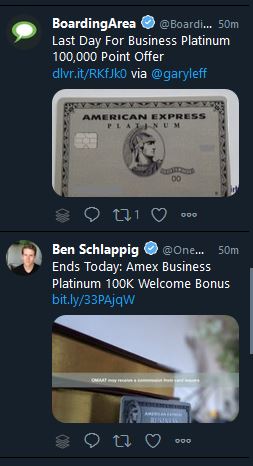 And I leave you with this…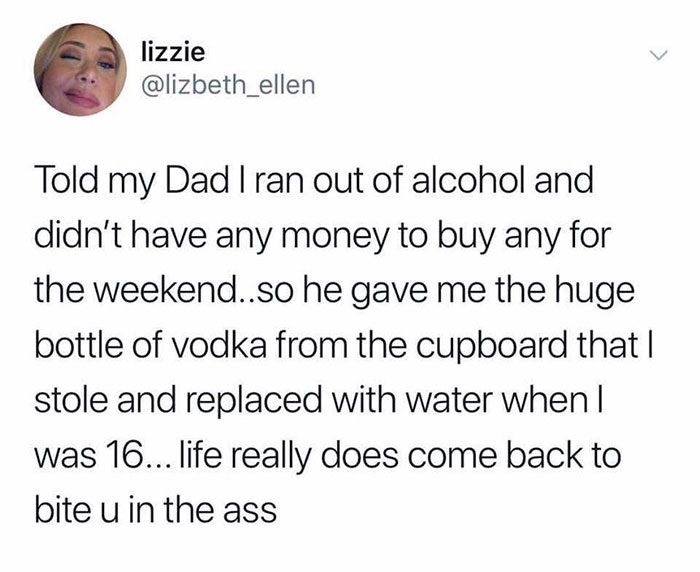 TBB
travelbloggerbuzz@gmail.com
Follow TBB on Twitter @FlyerTalkerinA2.
You can subscribe to TBB below, winners only!
Opinions expressed here are author's alone, not those of any bank, credit card issuer, hotel, airline, or other entity. This content has not been reviewed, approved or otherwise endorsed by any of the entities included within the post.