We blog about Hyatt Globalist mania, business travel demise, the huge generational wealth gap, best tax moves in December, we travel to so many places again (Siberia, Armenia, Tunisia, Italy, Dresden, Slovenia), the absolute best Covid-19 coverage, then we get into McRibs, donuts, bank robberies, sounds to help you sleep, redwoods, gangster movies and lot more to keep you busy through the weekend. Keep the faith folks, we will get out of this…hopefully in one piece lol.
TBB Blog Mission: To Educate. Entertain. Inspire. In That Order!
Support TBB by applying for CREDIT CARDS or visiting our

LINKS

or Donate

You like my blog? Send a link to someone please!
This goes out to subscribers via email the day it is posted at 8 am. After that I may add something new in the body of the post and I indicate it like this: Update.
If you are not into the frequent flyer miles/points game please feel free to skip the MILES & POINTS and most of the BLOG BUZZ section.
Stay positive, test negative!
TOP PICKS
Top picks are not excerpted at all. I recommend you find time to read every word!
This is awesome. For the record, I am no Boomer, I am Generation X all the way baby! Just click it!
The Growing Generational Wealth Gap
If you are not at least a bit concerned about taking the vaccine you are probably not human. I keep thinking…well, this mRNA thing looks good but what if over the long term it comes back to bite us all? So, we will need all kinds and constant reassurance. Well, if this guy will take it who are we to argue?
15 Reasons Why I Will Get a Covid-19 Vaccine
It has been a while since we had a huge rogue trading scandal to wreak havoc in the markets. Really enjoyed this read with fascinating details how they hid their losses and how most have ended up on the compliance talk circuit…
MILES & POINTS
HOT CREDIT CARD OFFERS: 75k Chase Ink Cash, 75k Chase Ink Unlimited, 70k Chase United Explorer, 100k Chase Ink Business Preferred, 60k Chase Sapphire Preferred, up to 80k for all three personal Southwest cards, 60k Citi Premier, 65k AA CitiBusiness Platinum Select, 50k AA Citi Platinum Select, 20k Chase Freedom Flex & Chase Freedom Unlimited, 60k AMEX Gold, 50k Chase World of Hyatt, 130k AMEX Hilton Business & Hilton Surpass, $300 AMEX Blue Cash Preferred, $300 AMEX Blue Cash Everyday, 140k IHG Rewards Club Premier, 100k IHG Rewards Club Traveler, 100k AMEX Marriott Business, 125k AMEX Marriott Bonvoy Brilliant. Please use my Affiliate links.

If you do not see a credit card with my affiliate links, perhaps I could refer you? Contact me please, thank you!
These two offers now stand out if you can get them. Chase offers 75,000 Ultimate Rewards points for its business cards: Chase Ink Cash and Chase Ink Unlimited. Both are no annual fee business cards. Both have a $7,500 minimum spend in the first three months. Both cards are subject to the infamous 5/24 restriction. Please have a legitimate business and help this blog if you decide they are good for you, thank you. Ask us questions in the comments, I do my best to take a fiduciary approach in everything I do in my life, including this blog!
And don't forget the nice 70k Chase United Explorer card too. See a list of cards available above, thank you.
All three personal Southwest credit cards now offer up to 80k Rapid Rewards points to sign up. You can get all the details here in this post and come back to apply with my links, gracias! Any questions? Please ask away in the comments or via email.
Hotels are trying hard to get us all back to traveling and staying with them. Many have extended elite statuses for all of 2021 and made it easier to achieve higher elite status. Along with extending the expiration of free award night certificates, discounts on redeemed awards along with lot of (mostly uninspiring) promotions. Hyatt does have some juicier promos and then boom: Wow! Hyatt slashes 2021 elite status requirements & extends lucrative promos. You can actually reach Globalist elite status sometime between January 1 and end of February 2021 as the elite night requirements are now half of what they used to be. Add in the double elite level night promo for the first two months of the year along with free nights from the Chase World of Hyatt credit cards and…oh boy, I am even tempted to do this!
Then again, would you be staying at Hyatt hotels enough to get all the Globalist benefits? This is one question only YOU can answer. Personally, maybe not most of 2021 but maybe I can target some mega trips in 2022 staying at some nice Hyatts as Globalist status will be good until February 2023! I need to research this more…This is an addiction, I am warning all the newbies 🙂  Having said all that, if this does not get travelers to travel and increase occupancy…I don't know what will. And of course the Globalist elite benefits will undoubtedly devalue if indeed this makes members go for it as your esteemed blogger is thinking about it. Or maybe I am just hooked playing this game you guys like you lol. #Developing
More ideas: Ludicrously easy path to Hyatt Globalist status (top-tier status for 2 years!). In this crazy hobby you will ALWAYS find hobbyists justifying doing crazy shit and/or spending $ they would have never spent for just those special moments when you redeem points and feel oh so special lol.
Hyatt and Hilton have been most active in this space trying to get us to come out to stay with them: Hotel Status Qualification Strategy for 2021/2022 After Reduced Requirements By Hilton & Hyatt. I have Hilton Honors Diamond status because of the Amex Hilton Honors Aspire card, so there.
Meanwhile, Marriott tries to keep up and it is…laughably weak and sad: Book Marriott Bonvoy Hotels For Fewer Points With New "Off Peak" Offer. Well, I guess if you are into Marriott: Mattress Running Marriott (Book Off-Peak Awards).
Your American Airlines AAdvantage account has a tab for "Promotions".  Check it because AA dropped a gift for each member. Two out of the five accounts I handle got 100 miles each and everything else was way too underwhelming…what a waste of time.
This is a nice Amtrak promo: Register and take one qualifying roundtrip on Acela December 1, 2020 – February 10, 2021 and you'll get one free roundtrip to use now through March 15.
A reader emailed me why I don't blog about transfer bonuses. Well, I do when it is worth it. Do not expect me to blog about crappy ones like this ok? American Express Transfer Bonus: 30% To Marriott.  Same applies to the 40% Hilton Honors promo as well.
Update: Another Wall Street Journal article with lots of info nuggets that go along with some of the themes I have been pounding here: Airline Cards Lose Luster as Coronavirus Persists. The cards have for years helped attract big-spending customers, but their perks are less compelling in a global pandemic.
…travel purchases were down about 70% on Visa Inc. cards in the last quarter compared with a year ago. Travel and entertainment purchases were down 69% on American Express Co. cards.
At Visa, the largest U.S. card network, credit card spending volume was down about 9% and debit volume was up 20% in its most recent quarter.
Airline-card solicitations that were emailed or mailed in the third quarter had an average sign-up bonus of 50,037 miles or points, up 53% from the prior quarter.
I have been reading The Middle Seat column in the Wall Street Journal for years. The latest one The Covid Pandemic Could Cut Business Travel by 36%—Permanently was very alarming. Since you probably can not access the article due to the WSJ paywall, I am going to summarize the key points here:
…a look at data suggests between 19% and 36% of all air trips are likely to be lost [to remind you, Bill Gates estimated 50% recently. These are estimates and nobody really knows what will happen. But it is likely going to be major damage because…]

The top 10% to 15% of customers at global carriers typically account for about 40% of revenue. Overall, Bank of America estimates business trips contributed $334 billion to the entire travel industry's $1.1 trillion in revenue last year.
Airlines like American, Delta and United in the U.S. and foreign carriers like Lufthansa, British Airways and Singapore are built around business travelers.
Faced with a loss of business travel, big airlines will no doubt try to raise ticket prices for leisure passengers to make up for reduced revenue. But that may be difficult. Low-cost carriers represent about 20% of U.S. airline capacity and can force airlines to match low prices. A lot of leisure travel is discretionary and if it gets too expensive, not as many people will go. Mr. Baldanza says that means big airlines will have to cut costs to stay profitable. [Yikes…]

TRAVEL
Stop. Click this for TRUE shocking video on how to land your airplane on a highway. At night.
Yomadic is back with an interesting post about an artist in a Tunisian island: Secretive Artist "Invader" takes on the African Island of Dreams.
Armenia got its ass kicked in its more recent war against Azerbaijan. So, if you wanted to learn more: 11 Random Facts about Armenia. There are three million living there and another eight million Armenians living around the world. The country has the longest cable car, almost 6 kilometers long! There are about nine more facts if you are keeping count.
On a roll, lots of material in the Travel section today! Twelve of the World's Ancient Places. Delphi in Greece is featured. That was the first school sponsored trip I went to as a kid, I should dig out some photos one of these days so we can laugh together.
Let's take a little detour to Dresden to remember the horrific World War II bombing of the city: Dresden Destroyed: Images of the Ruined City in the Aftermath of Its Apocalyptic 1945 Fire-Bombing. I had never seen these photos before, wow. Yes, I have been there…
Ok, enough death and destruction. I want you to enjoy this superb 4k video about Italy as much as I did. Must click, you are welcome.
Screw that, let's go to check out all the colors of the Moon next!
No wonder they had their city signs stolen lol: Austrian village ofFucking to be renamed Fugging.
Let's turn colder now…The mystery of Siberia's exploding craters. Something strange is going on here! Look at these holes, wow!
Loved this one: Along Russia's 'Road of Bones,' Relics of Suffering and Despair. The Kolyma Highway in the Russian Far East once delivered tens of thousands of prisoners to the work camps of Stalin's gulag. The ruins of that cruel era are still visible today. The opening scene with the truck on the frozen highway…wow!
Well, since we are into cold climates and stuff like that, how about this one for you: The 7 most beautiful winter lakes around the world. My favorite one is Lake Louise, that was the trip! And here is always picturesque Lake Bled in Slovenia.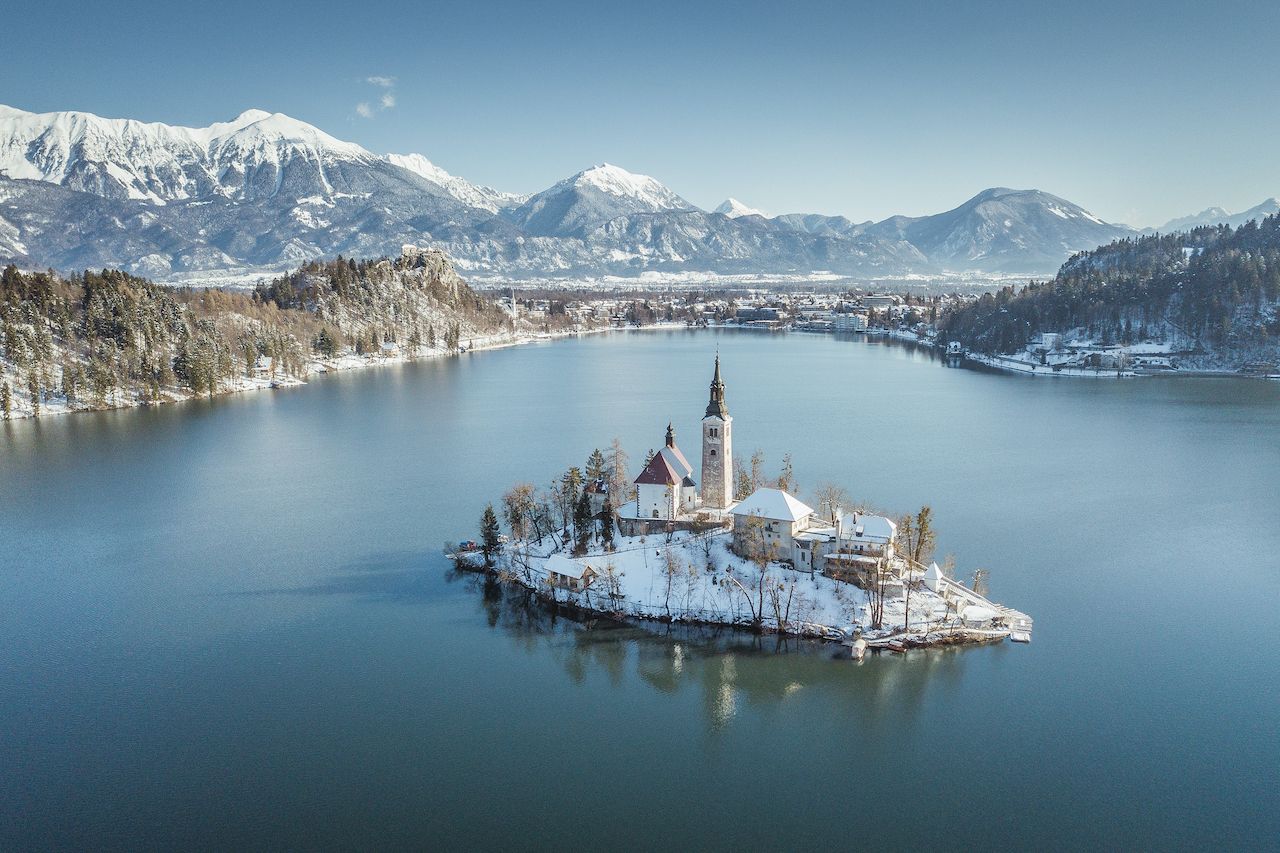 COVID-19
We are at the worst point in this so many months into it and it is only going to get worse: States plan for vaccines as daily US virus deaths top 3,100. While some assholes raging hideous lies about a "stolen" election…maybe you should save your outrage about this complete and ongoing clusterphuck tragedy we are going through!
We need to make it through this winter! Vaccines Are Coming, but Pandemic Experts Expect a 'Horrible' Winter. "The next dozen weeks will be long and painful. But spring is likely to bring highly effective vaccines and a renewed commitment to medical leadership, something that has been missing under Mr. Trump."
With all the morons governing us, I am so glad that this guy came along! Deliver a safe, effective COVID-19 vaccine in less than a year? Impossible. Meet Moncef Slaoui. Kudos to this lame duck administration for finding him and not interfering with his work. Hey, I am fair!
When I first saw this headline I had to compose myself and…read it again: Moderna chief medical officer: Vaccinated adults could still infect the unvaccinated with COVID-19
Watch out for these people, they are dangerous! People who believe COVID-19 conspiracies have these 7 tendencies. Oh…and they all voted for Trump!
We need to honor these heroes! A tribute to some of the doctors who died from COVID-19.
This tweet is devastating on how little we have done to help our own in the economic front too.
I found this table here and…I think it is perfect for all of us, which level in the stress continuum are you at?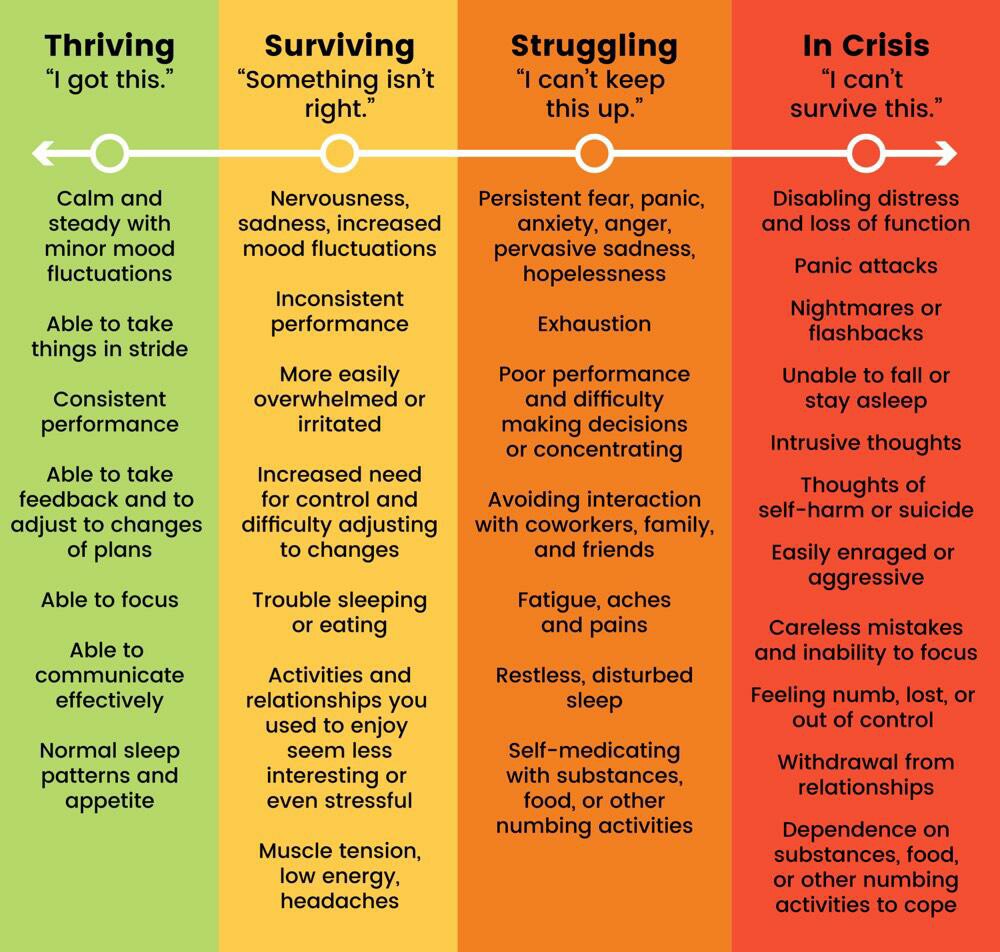 Meanwhile, over in New Orleans smh: After swingers convention in New Orleans, 41 test positive for coronavirus, organizer says.
Wow, nurses are in HOT demand! How a Bidding War for Covid-19 Nurses Hurts the Pandemic Response.
With a base rate of $95 an hour, he said, some nurses working overtime end up coming away with $10,000 a week…
This is hilarious LOL: We 're Being So Safe.
PERSONAL FINANCE
The McRib is back, what a phenomenal marketing job! Why is the McRib Only Offered Occasionally and Why so Randomly?
Gambling is a disease: The rise and fall of the Bombshell Bandit. It makes you do things like this…
Stop gambling, seek help. In case you are not convinced yet. Well, maybe this story will convince you: The Donut King who went full circle – from rags to riches, twice.
As an NBA fan I loved this: The Most Magical Place on Earth  Inside the great NBA bubble experiment.
Some of these I didn't know, which one is your favorite? 20 Best Gangster Movies of All Time.
If you have trouble falling asleep, I have the link for you! Sounds For Sleep. You are welcome and thanks in advance for your support…if I had one of them juicy direct affiliate links I would enter right now but I don't, besides it does make me feel so dirty…even after 8 years of blogging for peanuts!
I knew these trees were special but I had no idea! 11 Facts About Coast Redwoods, the Tallest Trees in the World.
BLOG BUZZ
We are now entering BLOG BUZZ, a section for advanced hobbyists and veterans of this fast imploding hobby and also a section where I go on and on about some stuff that happens in my life because it helps me feel better about myself.
The monthly post by Mile Nerd. I think he is missing us 🙂
There is a new blog: Miles Earn and Burn. Thanks for the kind words!
So long: RIP, US Bank Altitude Reserve [no longer taking applications].
Also, RIP to Lonely Planet guides: The Points Guy Owner Red Ventures Buys Lonely Planet. I can not wait for the "new" Chase Sapphire Preferred Guide you guys bwahahaha!
To the two TBB readers who may have an Expedia Rewards account: Drastic Expedia Rewards Devaluation Is Coming: Act Soon!
I am kind of bored with the miles game lately. I am just working on a few spending promos, one with wife's Southwest card for a 30% bonus and another one with son's World of Hyatt card for another free night. At this time, I have 4 Hyatt free nights, 2 Hilton free nights and 1 free Accor/Fairmont free night. I also closed a few cards to make this a bit more manageable. Bye bye Amex Hilton Business card and wife's Chase Ink Cash card (I gave up on her going to Office Depot to buy gift cards of the places she shops). Few weeks ago I finally killed the CNB card…that was a great ride as I still have AA gift cards!
If someone has an idea for a super low way to knock out about 12 Hyatt nights in January or February from the comfort of my home (or even a short drive from Ann Arbor, Michigan) please let me know. I checked out some of these new Work from Hyatt day rates and they were even higher than regular nights, boo!
I have started doing drafts of blog posts that will appear here over the holidays. For another year I am going to be unleashing Annual or Best of 2020 type lists, it is a tradition I guess. I hope you enjoy them.
I guess I could be doing clickbait shit like this

but I don't because I want my children one day to look back at my work here and be proud instead of embarrassed. I guess we are all different…
I am still grounded, annual physical was good but I am seeing a specialist about the pain all over my left lower back/glute/down to the knee area…I missed running as much as I missed traveling and going to the movies. Oh, when this is all over I am very afraid there will not be any movie theaters left, so sad!
Any TOP restaurants in Oahu you recommend? Son (who just turned 23…omg!) is enjoying wfh there, even bought a clunker car to get around…
And I leave you with this…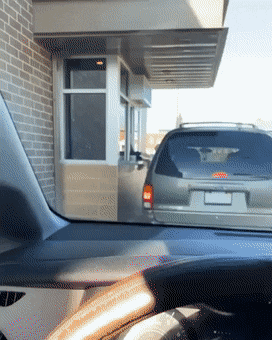 Follow TBB on Twitter @FlyerTalkerinA2.
You can subscribe to TBB below, winners only!
Opinions expressed here are author's alone, not those of any bank, credit card issuer, hotel, airline, or other entity. This content has not been reviewed, approved or otherwise endorsed by any of the entities included within the post.