We bring you more on the Hyatt Hilton devaluations, some tidbits on the Inside ETFs conference, Generation Z enters workforce, we learn about Instagram influencers, we say goodbye to the A380, say hi to the Greek Freak, check out amazing art and photography and the human body, we say hello to the three Bonvoy cards, we do not visit Malaysia in this case due to the ridiculous plastic pollution, meet an awesome table tennis pro player and much more freeeeee!
TBB Blog Mission: To Educate. Entertain. Inspire. In That Order!
You like my blog? Send a link to someone please!
Back to cold Michigan after enjoying myself in an investing conference about ETFs in Hollywood, Florida this week. I am going to sprinkle in a few tidbits from the conference so buckle up!
In Greece we are proud of our young NBA Superstar Giannis Antetokounmpo who plays for the Milwaukee Bucks and is known as the "Greek Freak". He is also becoming a big draw for sponsors. So, here comes Aegean Airlines hiring him to do a safety video. I am starting out with this so no Titan blogger does a whole post about it to take a break from pushing credit cards 🙂
Well, it was sad to hear that Airbus will not be making the A380 anymore. We are going to miss it. How can an awesome plane like that fail so miserably? Or, you know, how can an awesome blog like TBB suck so bad commercially? Bwahahaha!
In case you missed my article about FIRE earlier this week: Financial Independence, Retire Early FIRE: Not So Fast.
Bye bye SPG, Ritz Carlton and Marriott Rewards brands. We are now stuck with Marriott's Bonvoy. Which includes the 3 new Marriott Bonvoy credit cards. Sadly, only one of the three is currently available with my links. But they all suck in general. I mean, with just five credit cards allowed by Chase over the last 24 months, do you really want to waste a slot with these cards huh? Sorry…I am not the type of blogger to do cheery "69 things I like about XYZ card" every day like some other bloggers who will sell their mothers for a conversion!
Lots of developments over at Hyatt you guys. We get a fantastic post at Loyalty Traveler with all 259 hotel award changes March 18, 2019 listed by award category. The tables are great!
And we get the Lazy Traveler zero in on The World of Hyatt Devaluation 2019: Part 1 — New Sweet Spots. The winners are great, certainly not a lazy post to me!
Running With Miles has his take on the Hyatt devaluation: 259 Hyatt Hotels are Changing Categories – The Good and the Bad and a Sortable List. And if that was not enough, he takes it to: These 12 Hyatt Hotels About to Be Bookable with Free Night Certificates – More That Will No Longer Be Available.
Are we surprised that Hilton Honors already broke the "no property will cost more than 95k HH points" pledge? Nope. Hilton Devaluation And The Waldorf Astoria Maldives Now Bookable With Points. As in 125k points for a standard room. Which, please sit down, is actually a good deal on points! Oh my how the hotel points world has changed.
I am not sure what it is…but the TBB staff (me) is pounding hotels today! InterContinental Hotels Makes Asia Luxury Push With Six Senses Acquisition. $300 million for just 16 properties, okay then! Are you keeping track of IHG's luxury brands? We have Intercontinental, Regent, Kimpton and now Six Senses. And good luck with that!
This made me sick to my stomach: Fyre Festival to fashion week, how do Instagram influencers make so much money? The article shows real figures. I resigned not to join this crowd, sad!
This made me sick too, this town in Malaysia full of plastic trash: Plastic pollution: One town smothered by 17,000 tonnes of rubbish. Now I feel guilty for using plastic, sad!
How can a human body do this, wow! This Woman's Limbo Ability Might Be Magic.
WOW, indeed! This piece of art from Thomas Deininger is one of the most incredible things I've seen.
This table tennis pro player is AMAZING! This Guy's Shots Twist and Turn So Much His Nickname is 'The Snake'.
The conference I just attended was mostly about ETFs (Exchange Traded Funds) that have come to dominate the investing landscape. A few tidbits:
– The Diplomat Beach Resort property is very nice. I attended a function in its Presidential Suite hosted by CNBC and where I told Bob Pisani "Dude, you really have to diversify!" 🙂
– So much money flowing to ETFs and all things fintech these days.
– I am amazed how much slicing and dicing the ETF industry can do to try to catch that buzz to attract assets and…eventually sellout. Heard that before?
– Joe Montana was the main big bucks speaker. He actually came off very well. Some interesting stories about his career playing in college and with Jerry Rice. And he devoted so much time talking about Steve Young. No, he didn't.
– One of the main sessions was about ETFs in the marijuana and cannabis industry. If the predictions are right…you haven't seen nothing yet. It will blow up 🙂
– Was going to attend a session on Dividend related ETFs and turned around after it was evident it was going to be way boring. Went in next door, met some colleagues for the first time in real life and then it was too late to walk out. It was a session on crypto investing and bitcoin and other shit coin. Moderator started with: "Well, the trend is down". Other speaker said that past sessions on the subject were so much more fun. LOL.
I could go on but I won't…
Simply the best! Photographer Captures Same Quaint Lakeside Red Cabin for Years.
Hey TBB, we dig this, do you have more?
Yes I do! Epic and intimate glimpses of nature from the Sony World Photography Awards.
I guess son is not a Millennial but right at the first batch of the Generation Z instead. Meet Generation Z: The Newest Member to the Workforce.  "70% watch more than two hours of Youtube every day". Whaaaaaaaat?
Entering BLOG BUZZ section, for the advanced hobbyists and veteran miles/points blog readers.
Interesting stuff on Juicy Miles. Hey, I am just providing the link okay?
Needless to say, he was blocked like…so many others lol.
The customer service ordeal is over with Radisson Rewards. Easy 2,500 point online shopping promo over a year old now. No points posted. Called once, nada. Called twice, we will get back to you in six to eight weeks. Nothing. Called again, we are very sorry so we will give you 7,500 points. Nothing. Whined on Twitter about it, the Radisson Rewards Twitter team contacted me, they apologized and they promptly DID add 10,000 points to my account. I know, I know…not worth my time but sometimes you gotta stand up for your right to travel for freeeeeeee!
Got way earlier than I expected the sign up bonus points for my City National Bank Crystal Visa, yes!
And I leave you with this…Hope your Valentines Day was nice: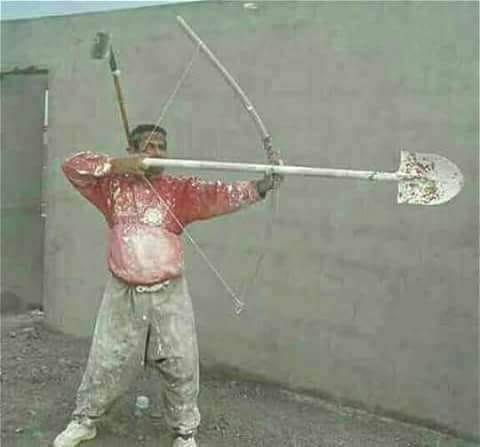 TBB
travelbloggerbuzz@gmail.com
Follow TBB on Twitter @FlyerTalkerinA2.
You can subscribe to TBB below, winners only!
Opinions expressed here are author's alone, not those of any bank, credit card issuer, hotel, airline, or other entity. This content has not been reviewed, approved or otherwise endorsed by any of the entities included within the post.