We bring you Hyatt on a roll lately, how you too will be Bonvoyed, a nice resource of hotel points expiration guide, we continue a report from an Antarctica trip, get double points on Amtrak, sign up for a Marriott Bonvoy promo, get Alaska Airlines elite status, Accor changing its loyalty program, freak out with how a good guy became greedy and screwed a lot of people, we say RIP to an amazingly talented Greek photo journalist, more amazing photography and more!
TBB Blog Mission: To Educate. Entertain. Inspire. In That Order!
You like my blog? Send a link to someone please!
It is Wednesday and I am doing another Buzz type post. Even though the few clicks supporting my site have totally dried up this month. Even the few actual credit card clicks I got were hampered by bank BS demands or outright denials. Is this the sign of what is ahead? Yes, it is and one day the end of my blog (after 6.5 years!!!!) will be swift, I won't go on an extended bye bye like Mile Nerd…
So, here we go I guess, enjoy it while it lasts…
I understand bloggers constantly pumping credit cards for the sales commissions. I mean, you must be a super moron NOT to get what is going on. But what I find even more hideous is the fact that many pass their affiliated links in seemingly innocent posts telling readers how to sign up for promotions and to buy miles/points. That gets me really angry and you who do that constantly without offering anything else of value…please, go away. Whatever, okay, here we go…
You can sign up for the latest Marriott Bonvoy promotion by logging into your account, click on promotions, scroll down and click Register. And of course with Marriott IT…you may have to do it a few times. Or, log out and log back in to check if it worked. And good luck lol. You are supposedly supposed to earn double points after your second stay between March 19 and June 4, 2019, weak—->yawn.
Or you can also earn double points on Amtrak.
There was an interesting deal announcement between Hyatt and American Airlines to Share Elite Benefits. The Boarding Area ghost writer was busy as the news hit the site almost at the same time! A few comments from me on this. First, it sure is welcome because what we do best in this hobby is get stuff for freee lol. In other words, it doesn't hurt! Second, I am really impressed by the hassle shown by the people running World of Hyatt after the moronic elite names change…every time I say Globalist I cringe! Third, don't worry about it, we will get the details when this is ready to roll out…we are months away! Since I read these blog posts…I can't help it, you can get the World of Hyatt visa with my links and get 50,000 points so you can stay for freeeeeee!
Speaking of Hyatt hassling lately, going from just one hotel in Greece to 24 in a year is an amazing feat! Traveling to Greece? See Why Hyatt is Your Best Award Program To Use!
You can get Alaska Airline elite status after just two trips. Only to residents of specific states (California, Connecticut, Florida, Maryland, Massachusetts, New York, New Jersey, North Carolina, Pennsylvania, Virginia, or District of Columbia) and on specific routes!
You know a hotel program is down in the dumps when you get something named out of it. Like "Bonvoyed", sad! Bonvoyed: Here's What I Did With My Tier 4-5 Travel Package Certificate. Reading what Dan went through brought tears to my eyes. If this happened to me, I would probably have pulled all my hair out and saved me the cost of haircuts for a while woohoo!
Blogosphere went nuts when Southwest announced cheap tickets to Hawaii. Probably it was the cause for severe carpal tunnel syndrome as many tried but…they were sold out before you can say "upgrade me".
This is not a big deal no matter how hard bloggers spin it. Chase Partners With SBE Hotels to Offer Exclusive Sapphire Card Benefits. Just 24 properties…and only 19 participating, yawn.
This is good resource to bookmark: Hotel Point Expiration Policies By Loyalty Program.
Accor's loyalty program name is Le Club. Which I always called it Le Suck. Well, apparently they were so embarrassed by my influential opinion on it they decided to change it and not even consult me so I can charge them some consulting fee. Or maybe I could get them to send me an invite to the French Oscars or something, bwahahaha. Anyway, the new name is ALL. As in "Accor Live Limitless". Well, Platinum is not what is used to be as they now add a "Diamond' elite level. And another one on top of that by invite only. More experiences coming. And apparently more suites. But no points to burn for stays instead of having to cash them out at a super low fixed rate, yawn. Developing…
This was really interesting! A Cultural History ofPorn in the Hotel Room. It all started by accident one night in early 1971 in Osaka, Japan. And you could not believe what happened next! Of course youngsters would have no idea what we are talking about as they were raised with the internet and a cell phone…
Sit back and watch, wow! Annual global cycle of precipitation (rainfall or snow).
Anyone remember this Jordan Goodman guy, better known as "America's Money Answers Man"? He used to be all over the media! The Fall of 'America's Money Answers Man'. And then, you know, he started hawking pure shit for the money. Sounds familiar with some bloggers in this space hey?

RIP Yannis! Yannis Behrakis, award-winning Reuters photographer dies at 58. Amazing talent, courage and life!
Dan over at DansDeals continues the amazing trip to Antarctica. I am learning a lot about Orthodox Jews as well.
Wow, these are some stunning stats! The State of Work Life Balance in 2019: What we learned from studying 185 million hours of working time.
In other words, nearly half the time you spend each day on productive tasks (whether that's writing or software development or design) is also spent multitasking with email and instant messengers.
And now we are entering BLOG BUZZ, a section for advanced hobbyists and veteran miles and points blog readers.
The bank environment approving you for travel rewards credit cards is tightening more and more. But never give up okay? Here are some tips with Chase: Informed newbie turns Chase denial into approval. Here's how.
Does anyone really care that Amex continues to just hammer the appeal of the Platinum cards? Looks like the Oingo Boingo wifi benefit is gone too, sad!
I have heard so many bad things about Airbnb gift cards over the years I avoid them like the plague! PSA: Airbnb Gift Cards Caveats.
I saw Apollo 11 and I loved it. Then again, when it comes to space stuff it is not that hard for me to love it all.
And I leave you with this…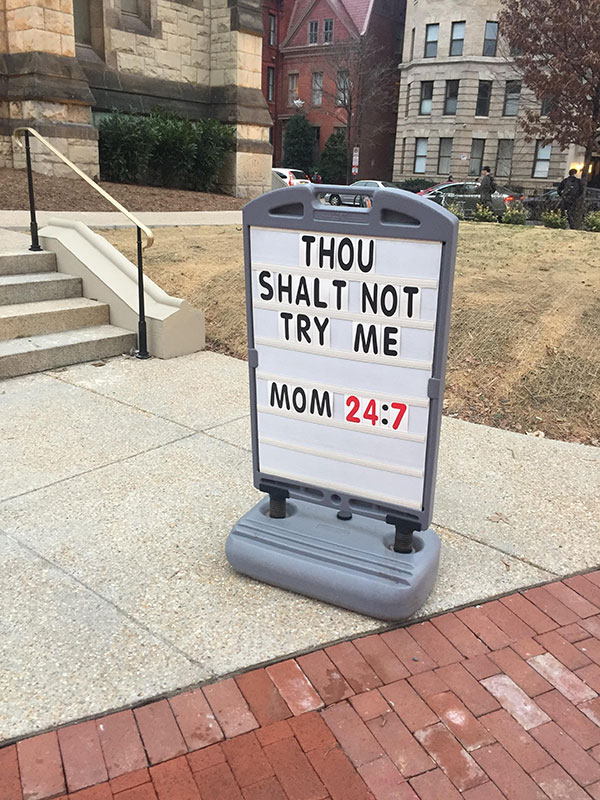 TBB
travelbloggerbuzz@gmail.com
Follow TBB on Twitter @FlyerTalkerinA2.
You can subscribe to TBB below, winners only!
Opinions expressed here are author's alone, not those of any bank, credit card issuer, hotel, airline, or other entity. This content has not been reviewed, approved or otherwise endorsed by any of the entities included within the post.