First, let me get this out of the way: There is no affiliation and no relationship between my blog and this property (and Hyatt) whatsoever! See my policy for comped trips: I do not accept them (not that I have been offered any to date lol!)
As you know, I rarely do trip reports in my blog. Having said that, I must admit that I am generally bored reading trip reports unless it is a property I am thinking about visiting or a property I have visited before (as I am a curious creature to learn if the experience was comparable to mine!). Bloggers do these trip reports as it is easy content to produce, makes it easy to justify tax deductions to offset costs of the trip, diversifies the blog content somewhat and certainly takes the focus away from relentless pumping of affiliate credit cards driven content 🙂  And please smack me upside the head if you ever see me do a multi part trip report, oh pleeeease!
Since I wrote my rant on Greece I am more inclined to point out the positives in my home country. And since I fashion myself to be a travel blogger, well, I need to do these trip reports once in a while. I will not get angry at all if you skip reading this post!
HYATT REGENCY THESSALONIKI GREECE
Ok, let's get this out of the way first: I LOVE this hotel!
I stayed in this hotel again for two nights in late December before I flew back to the United States. It was my third stay at this property. As you know, Greece is undergoing some tough times for the past five years; the word crisis has become one of the most often used words in every day life. I recently wrote about what is going there in not so glowing language I must admit. I called the country "schizophrenic". This hotel stands out as a gem in a sea of chaos around it! EVERY interaction with everyone in this hotel has been outstanding. I am proud to be Greek knowing that such high service standards can exist in a hotel in my home land!
Each night costs 12,000 Hyatt Gold Passport points.
Every time I have visited I have been picked up at the nearby Thessaloniki airport (SKG for you aviation geeks) on a shiny new Mercedes. Every time I have been driven back to the airport in a Mercedes except one ( driven on a spacious hotel shuttle van).
I should mention that each staff has been incredibly polite and well dressed and many call you by name! You expect that in higher rated hotels….Everyone appears genuinely interested in making your stay as pleasant as they can. Kudos to management for training the staff so superbly!
The indoor fitness facilities are superb (two separate large rooms with weights and cardio equipment and smaller room for yoga floor exercises).
Great indoor swimming pool.
Spa looks very nice but I have never used it.
The outdoor grounds are fantastic. Beautiful and maintained to the highest standards. Very large swimming pool with outstanding outdoor bar.
There are two restaurants. I only used the main one for breakfast (provided as complimentary in my last stay as Platinum GP member).
Fantastic lobby and bar with seats inside and outside.
All rooms are very large! With large bathrooms. And I got upgraded to one with balcony this time. No suite upgrade provided (remember, I am not Diamond…yet).
The hotel provides complimentary bus shuttle rides to the city center of Thessaloniki. It makes three stops and runs about three times during the day (in the winter). It is about a half hour outside of the city (and just five minutes from the airport).
The hallways are spacious.
The whole place is TOTALLY spotless!
This is THE place to stay if you have a flight in/out of the Thessaloniki airport SKG. Well, heck, this is the place to stay in northern Greece period! I love flying in and out of SKG, much smaller airport and fantastic small Aegean airlines lounge (where you are driven to your airplane for boarding; on a bus, not a Mercedes…but still, come on!).
Will I pick this hotel before Starwood's Grand Bretagne in Athens? Absolutely! I found the GB to be massively over rated!
Will I pick this hotel before the Hilton Athens? If cost in points was not a concern, No… as the lounge in the Hilton Athens is fantastic. Which leads to…
This property does NOT have a lounge, the only negative about it. Hey, you can't have everything in life!
The hotel entrance was decorated with Christmas lights and it was just beautiful.
They had a jazz night at the small lobby bar and, along with an $15 all you can drink wine deal, it was mesmerizing…
The wifi rocks everywhere in the hotel!
One of the biggest shopping malls in the Balkans is about five minutes away from the hotel. It has plenty of eateries and many shops, along with 11 screen theater. Easily accessible by taxi.
Here are the wikipedia pages about Thessaloniki and its famous White Tower. Thessaloniki is in northern Greece at least five hours north of Athens! Plenty of Aegean Airline flights between the two cities.
Should you make a special trip to visit this hotel if you are just visiting Athens and the islands? No, it is just too far. But if you have plenty of time you can fly into SKG and spend some time in Northern Greece and rent a car and make it to Athens to then get to the islands.
Some of the pictures below featuring my daughter are from our August 2011 visit.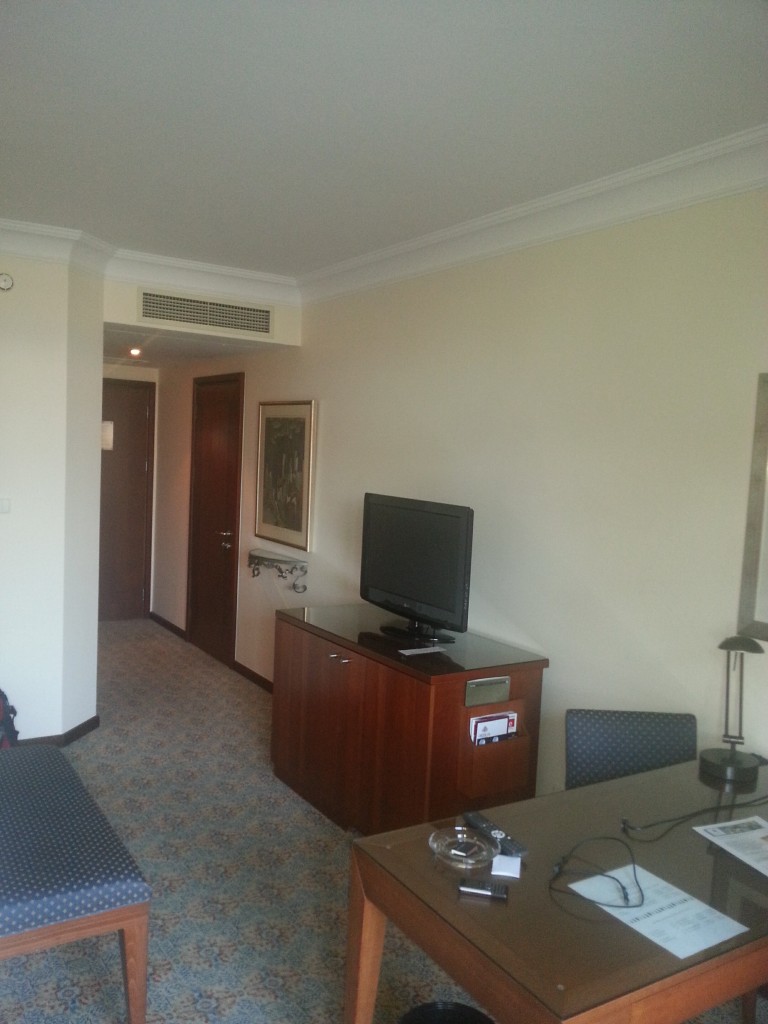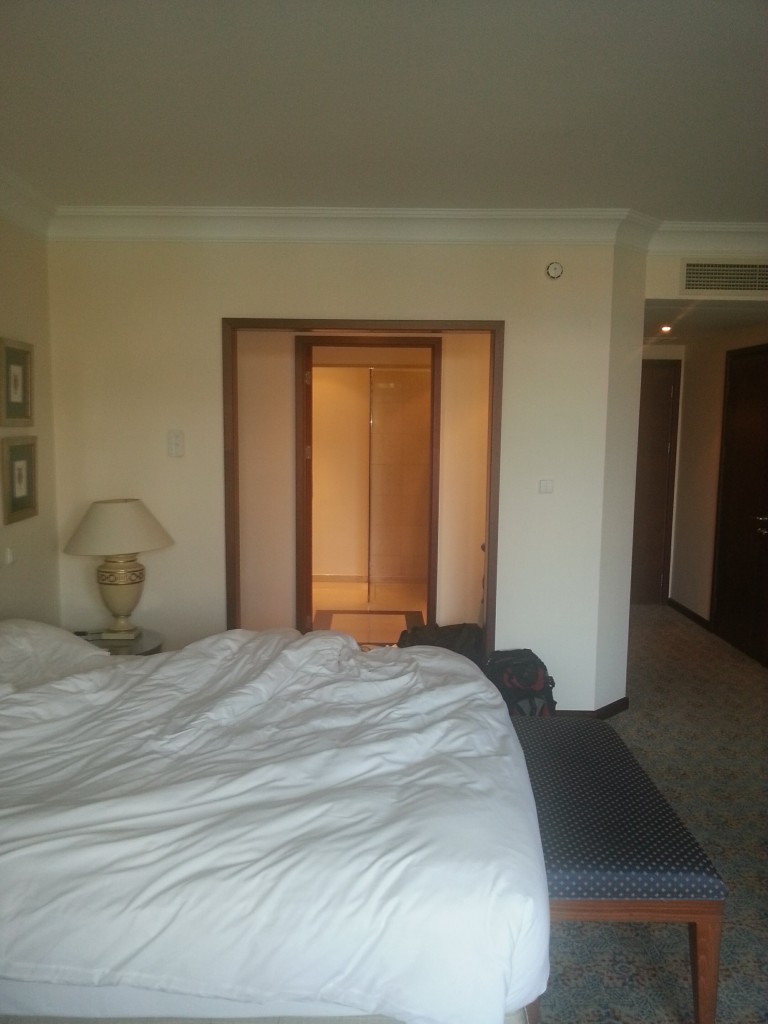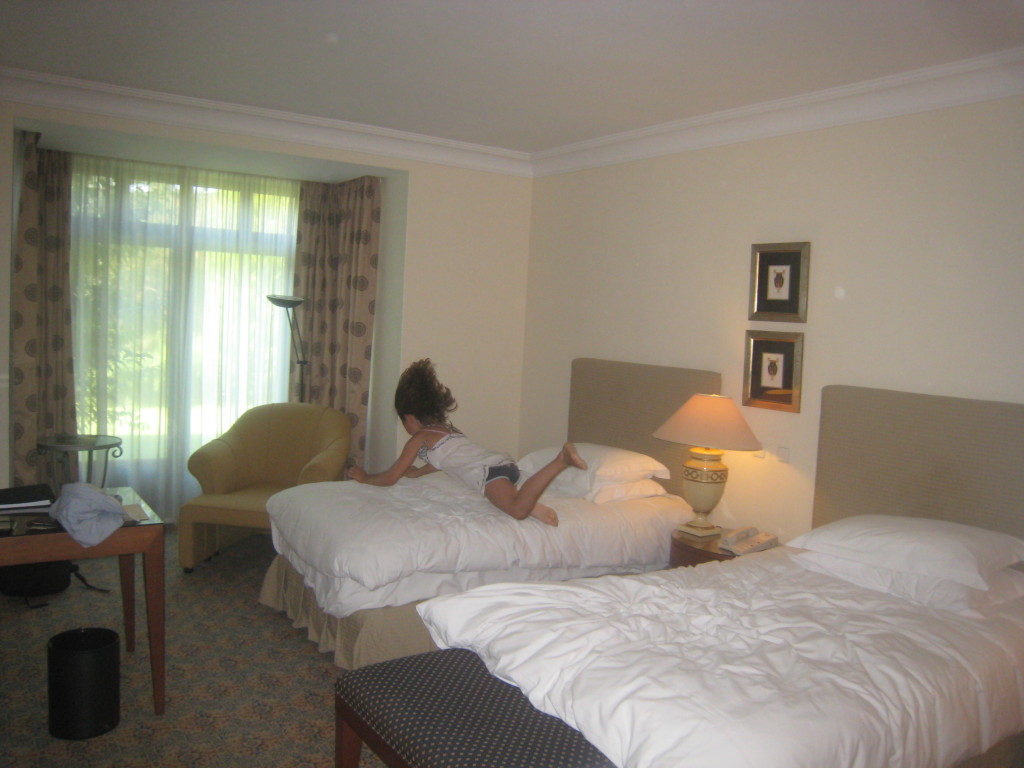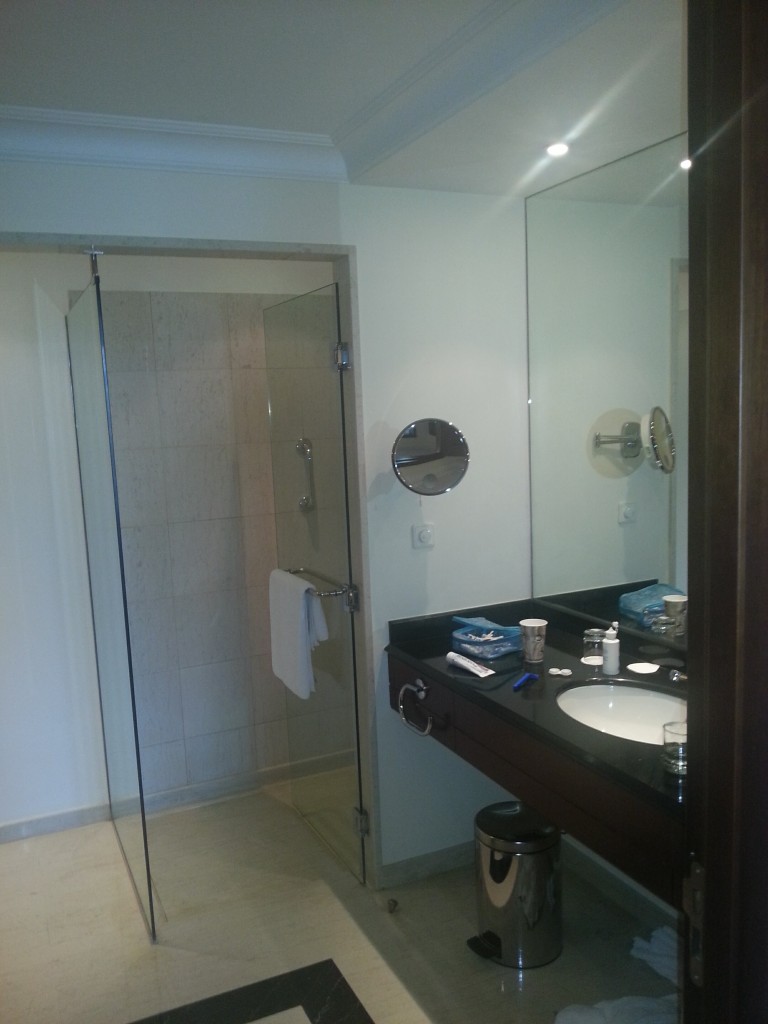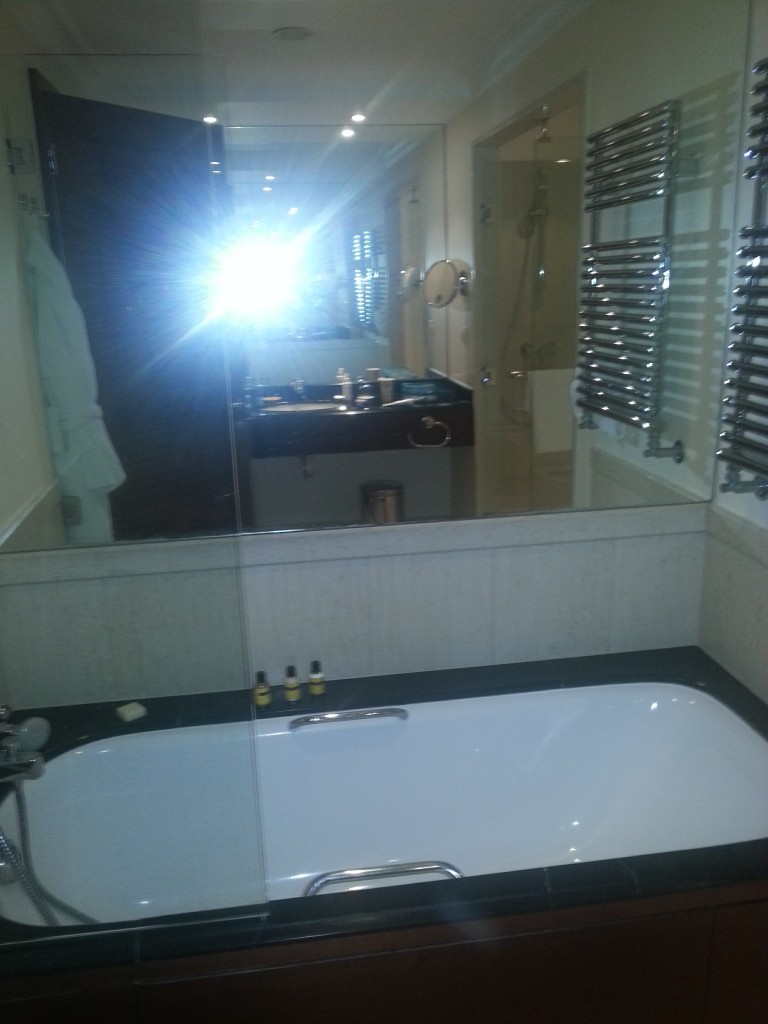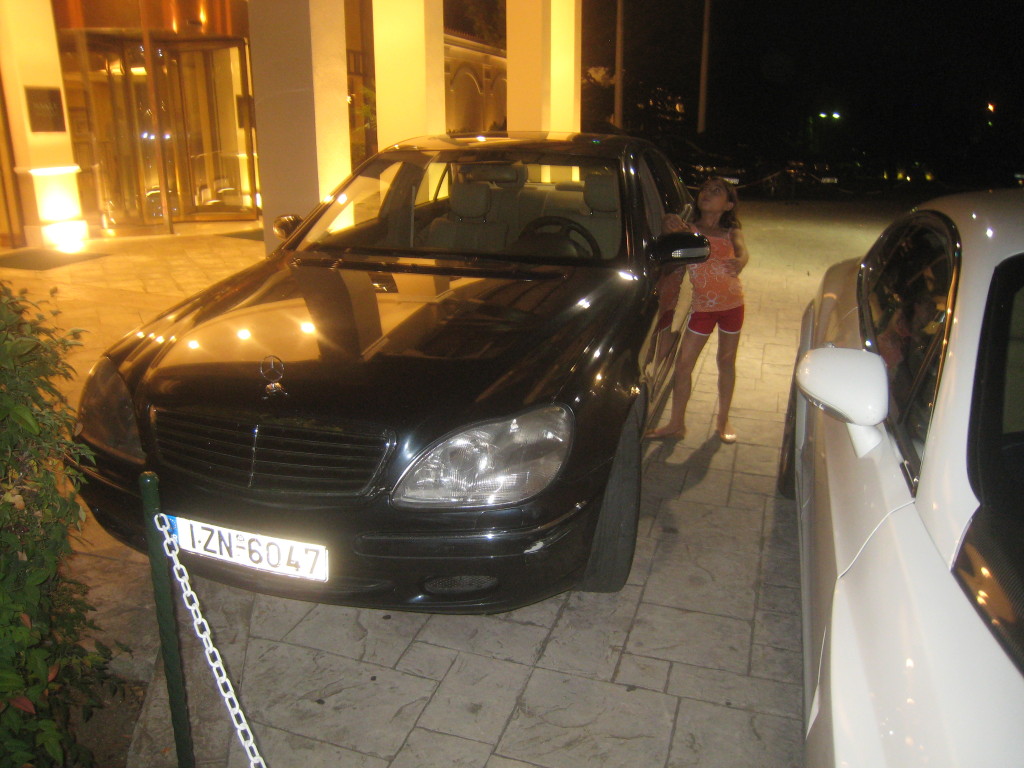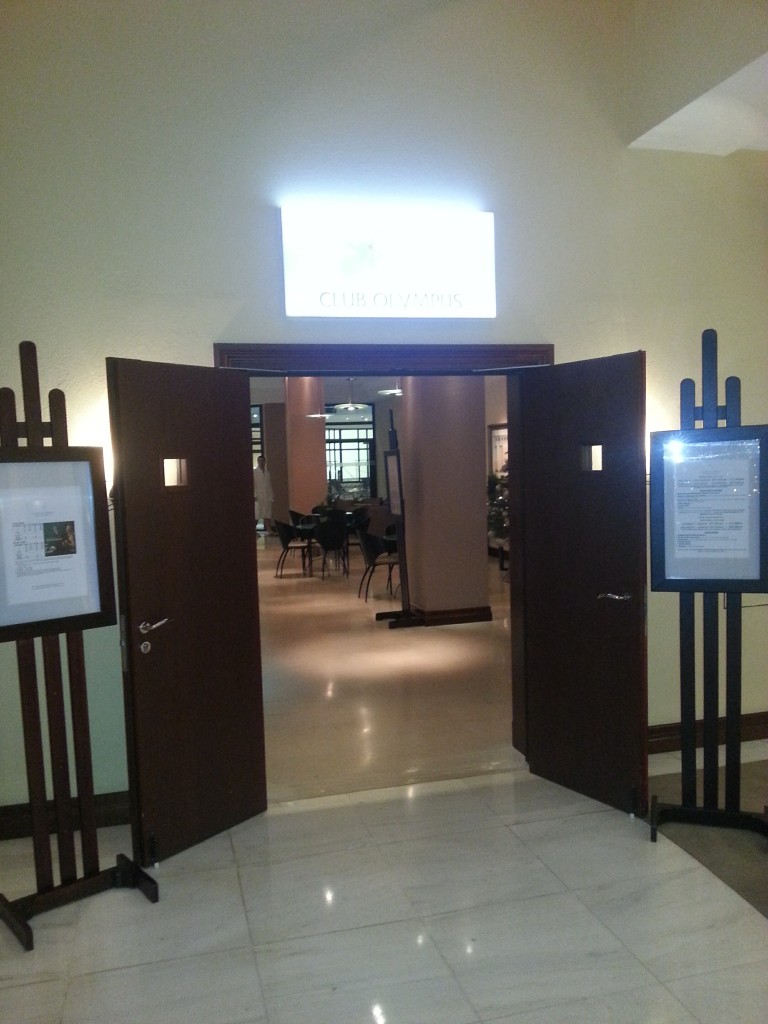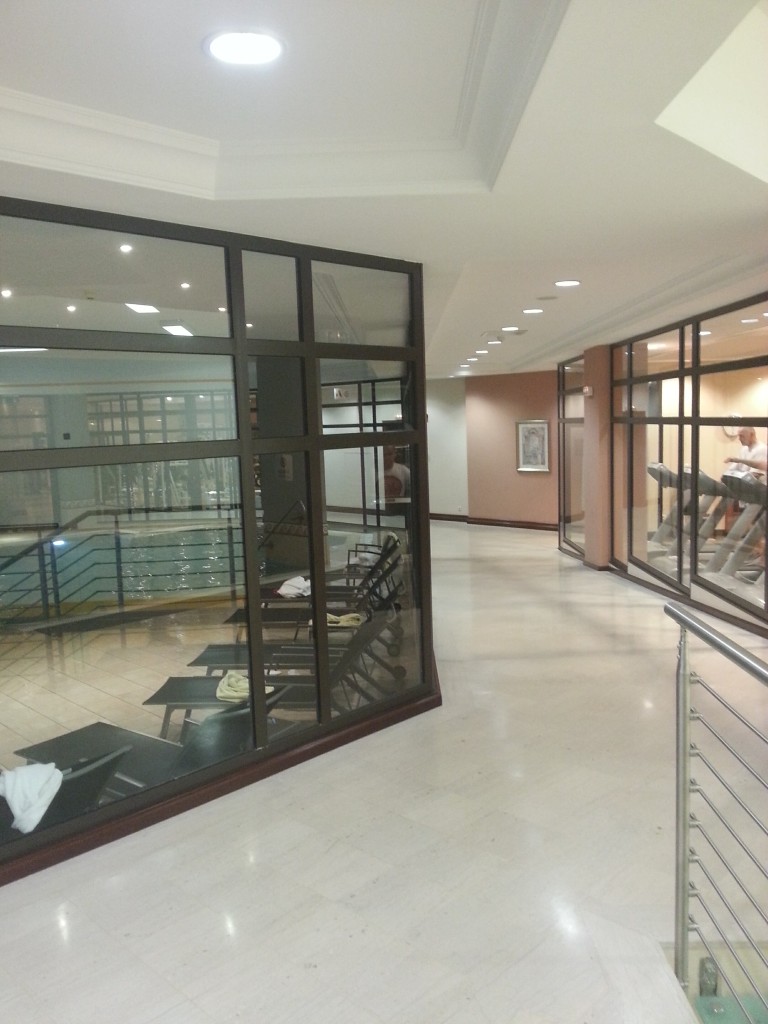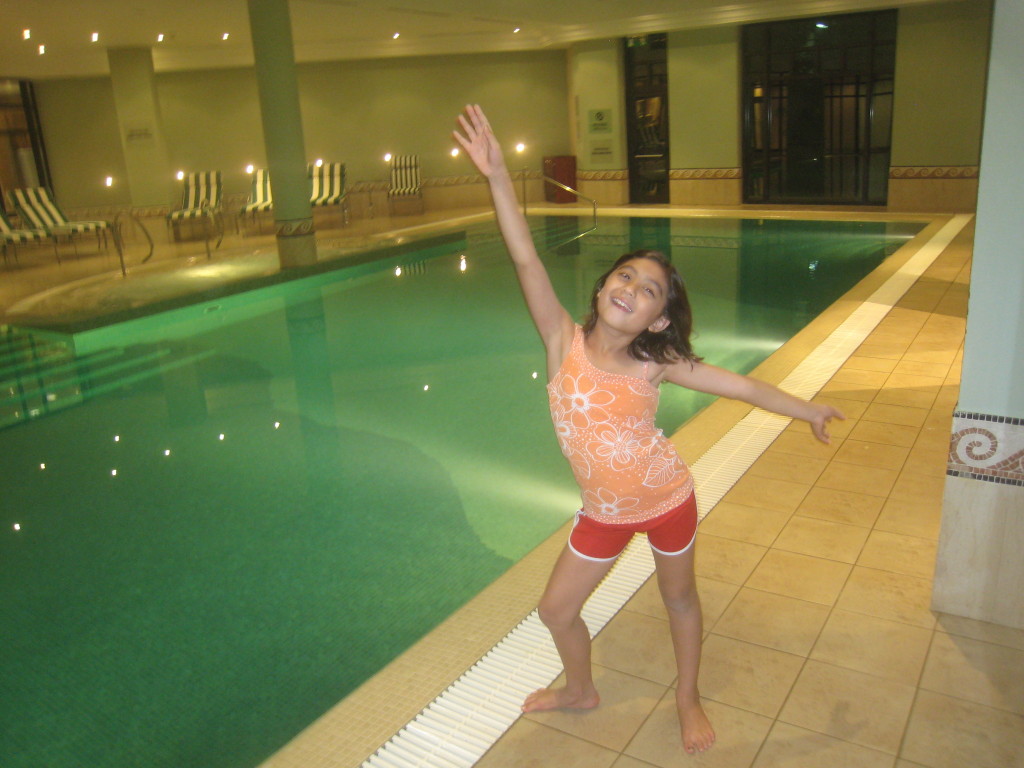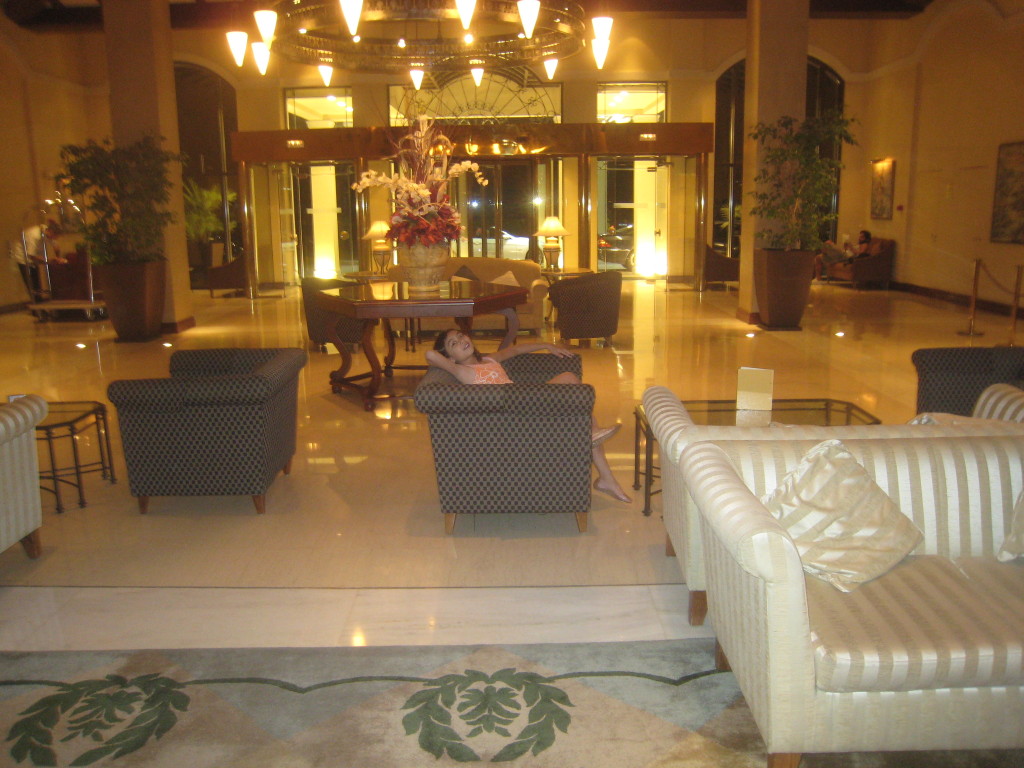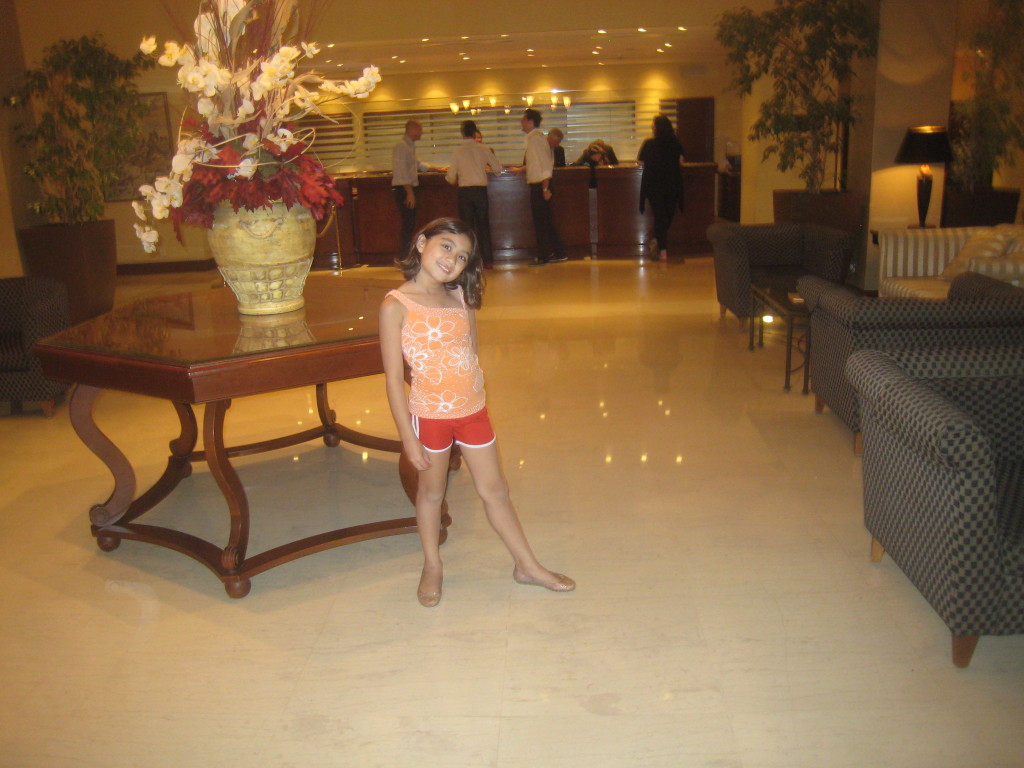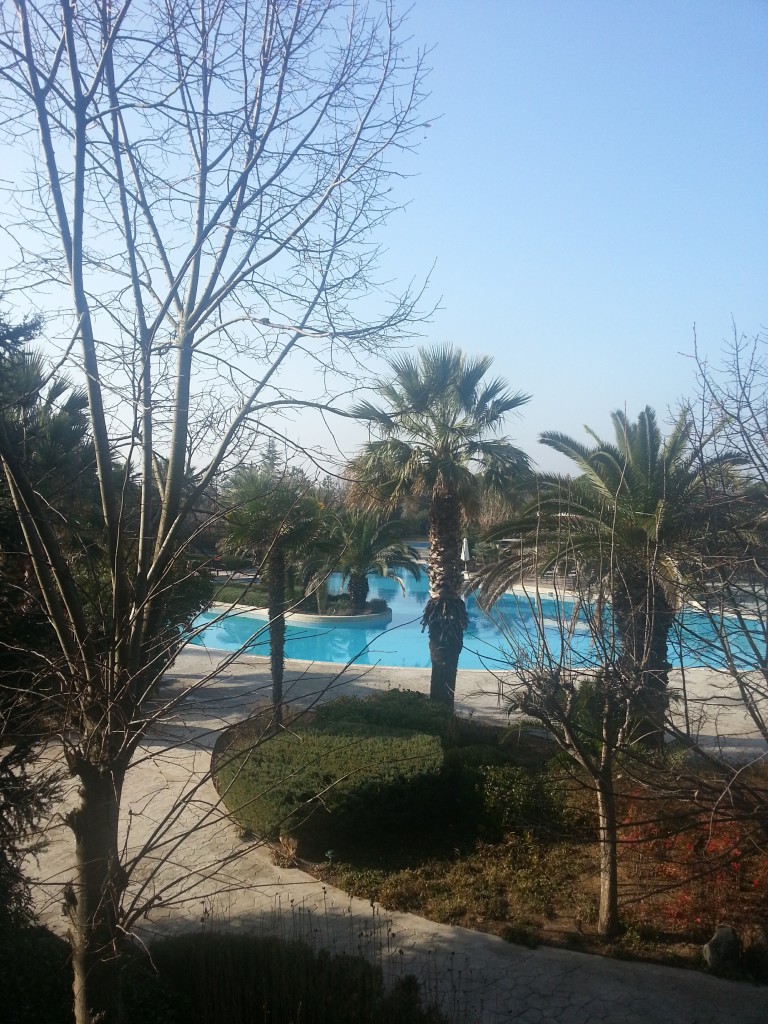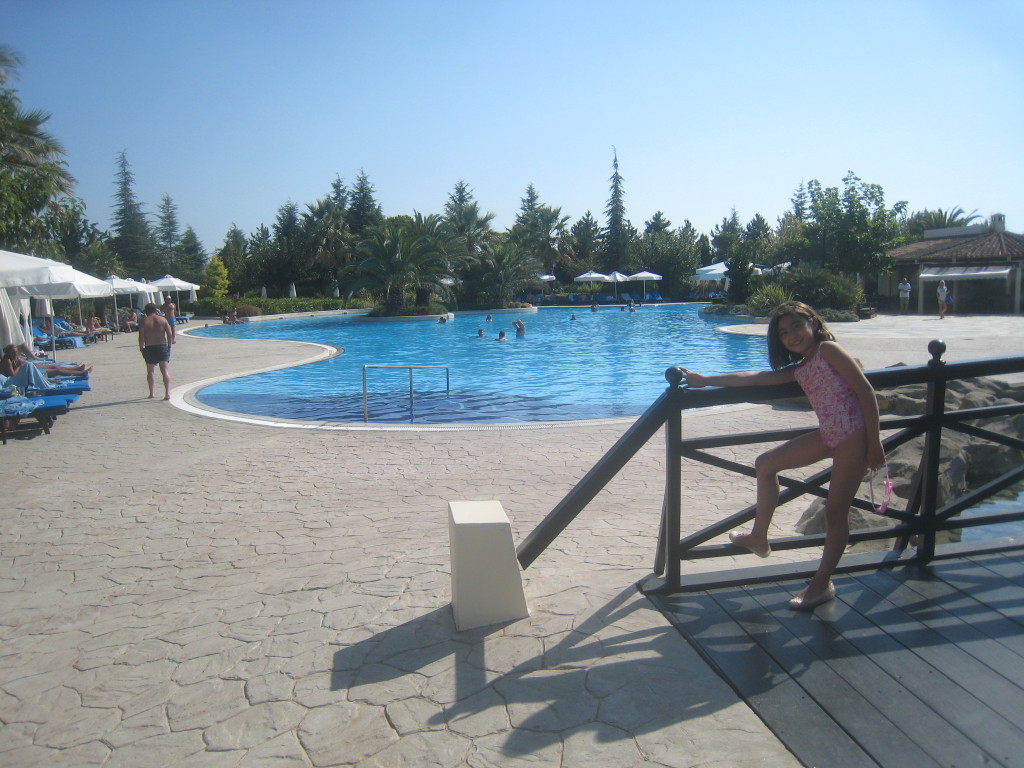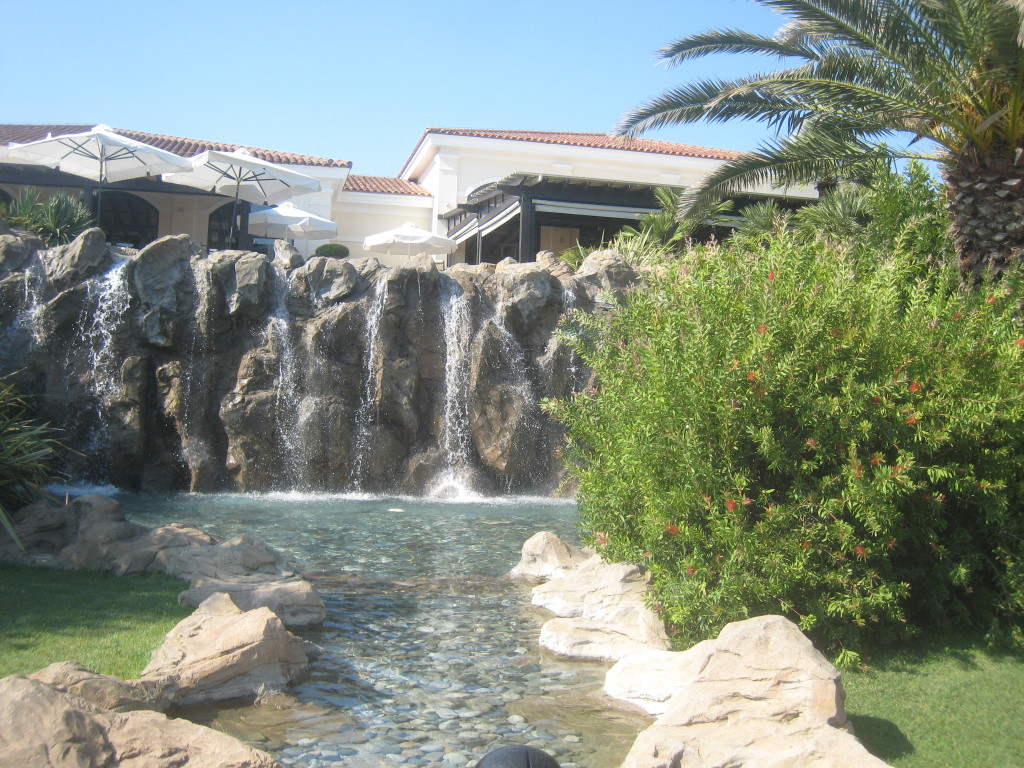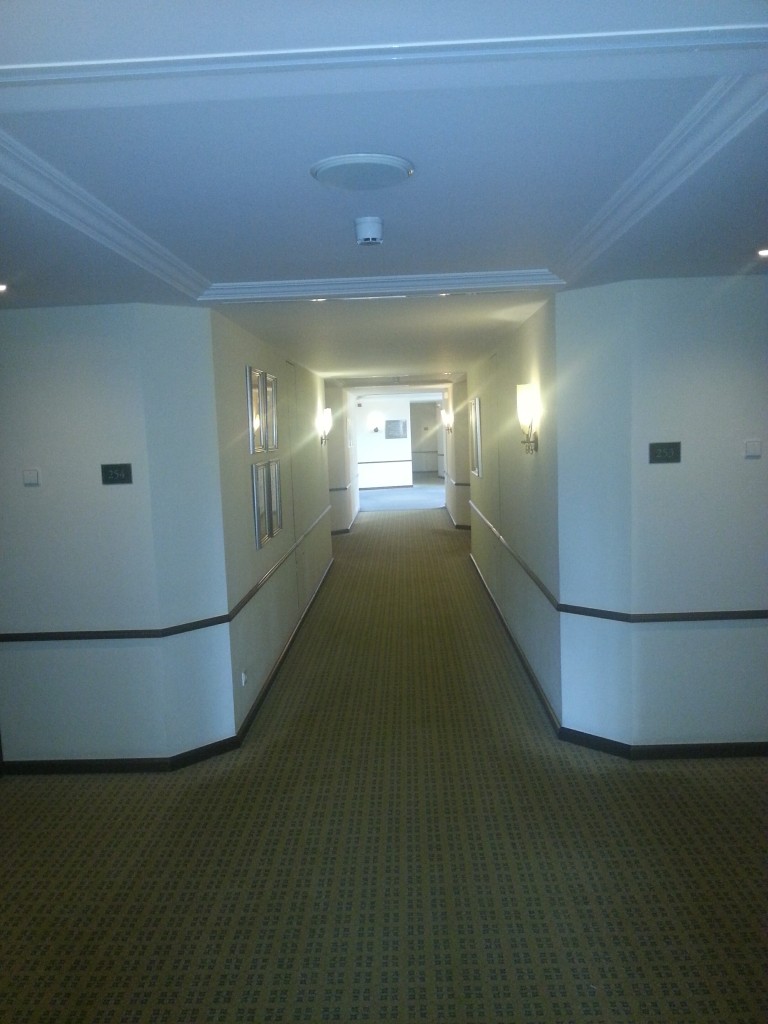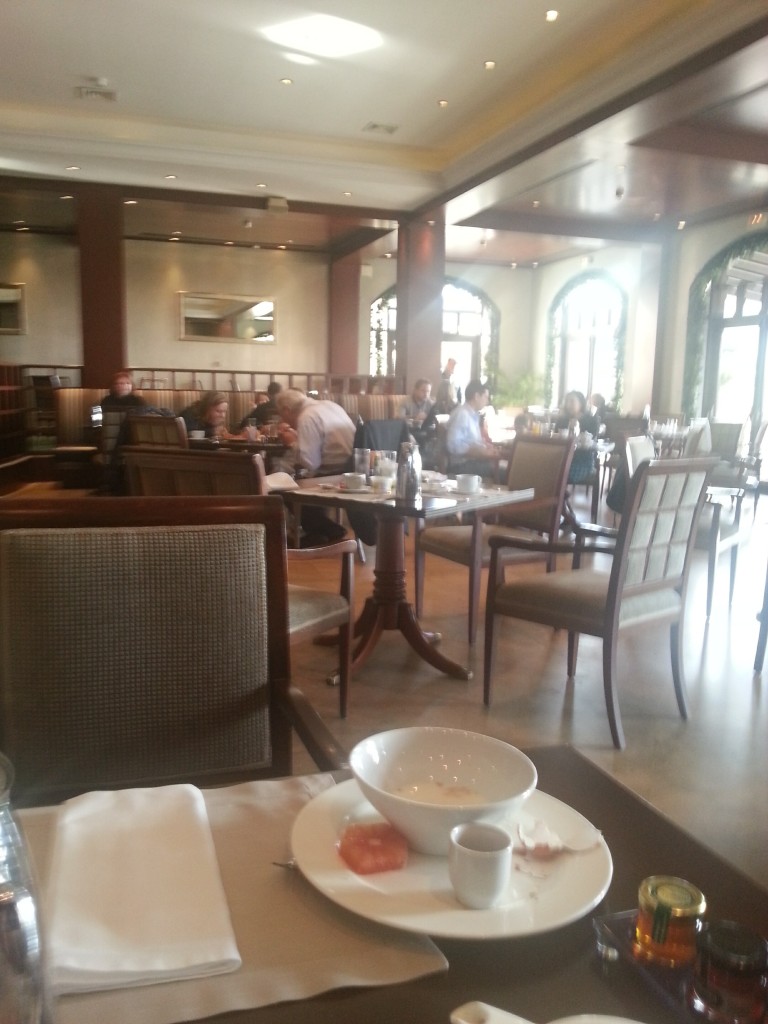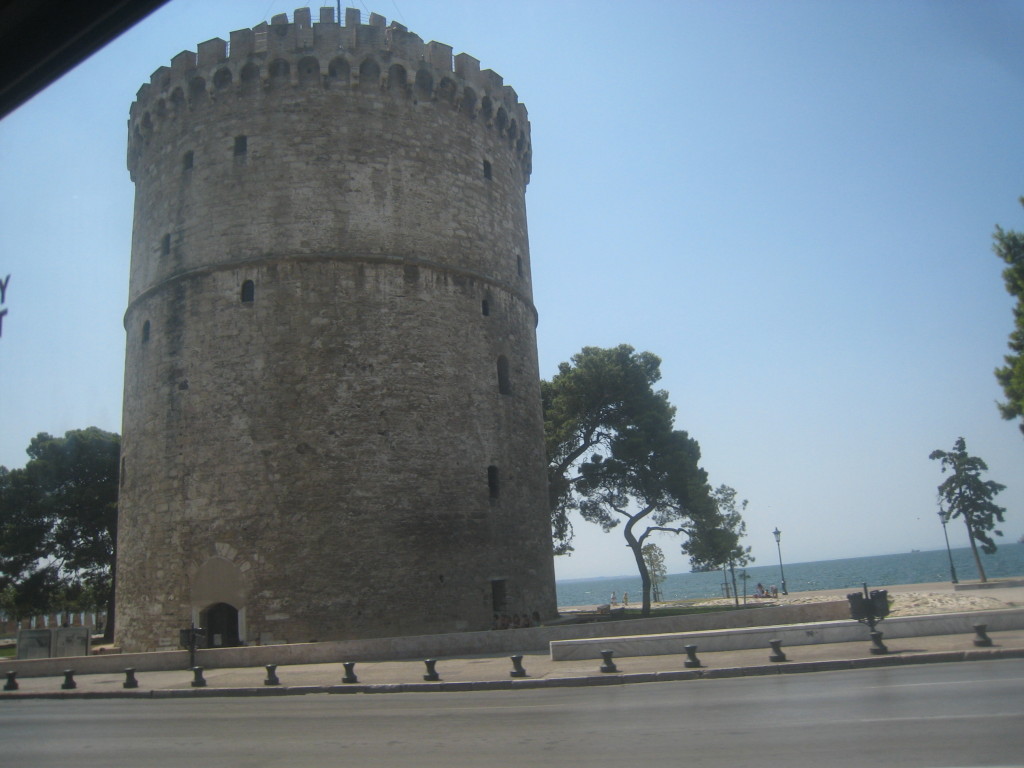 Thank you for reading my blog!
Please pass my blog link to your friends and family if you think they will enjoy it too.
You can support TBB by clicking/forwarding any of our referral links. (The Uber referral link appears to be hot lately as bonus increased to $20 from $10 for both!)

Check out my updated blog lists: Blogs I Love, Blogs I Like, Blogs I Ignore
Join over 2,250 TBB followers on Twitter @ FlyerTalkerinA2 and add TBB on Google+