I have millions of Miles and Points, go on a Sofia Tour with blondes, visit Paramaribo in Suriname, eat at the most remote 5 star restaurant in the world, golf in frozen Lake Baikal, bring you automation and masturbation (not together), administer some of my own miles and points massaging and lots more for you who always come first!
TBB Blog Mission: To Entertain. Educate. Inspire. In That Order!
It was a slow day in the miles and points world, according to my standards anyway. So, I took the opportunity to sit down and see where I am at and where do I go from here. So, I decided to pump you all with daily "Top 10 travel rewards credit cards you must have now, hurry" type posts. Ok, relax, I am kidding…
I have 3,500,522 miles and points. Which is a ridiculous amount for my current situation. So, I am taking a breather in piling up more, canceling some cards, consolidating some accounts…in other words, aiming to simplify my life a little bit while gaining me some time to let the Chase and Citi bank restrictions run off a bit. I would like to go under 2 million and finally catch up on my two big trip reports from our Asia trip in the summer of 2016 and my Iran trip in October of 2016, Zeus willing.
For a bit more on this, see the BLOG BUZZ section below.
Loyalty Traveler goes on a free Sofia tour with blondes.
Golfing in frozen Lake Baikal in Siberia. This is nuts.
The 10 worst airports in the world. Congrats Berlin and New York.
How automation will impact jobs. Relax, this is the optimistic version #hope
Ok, enough serious posts, time for a funny one. How about this? New bill takes aim at men's masturbation habits. Only in….Houston.
Your personal finance fix: Investing When No One Really Wants To. I have had this type of conversation numerous times in the past.
Inside the Loneliest Five-Star Restaurant in the World. It is in Antarctica's Concordia Station. Wow, I had no idea. I could be faking my excitement and dropping some urgency on you guys to sell another travel rewards credit card but I don't.
A Love Letter to Paramaribo, Suriname. I have no idea how I found the concrete and kitsch blog. But I am glad I did. No Hyatt suites here #reallife
BLOG BUZZ
This section is for advanced level hobbyists and veteran blog readers & personal rants & stuff.
It was another typical Monday…trying to catch up to stuff you put off doing over the weekend…until I got an awesome email by a reader who thanked me for my blog and my advice here as it was instrumental in booking a vacation inspired by my Fairmont scores in the Calgary area (Lake Louise and Banff). And that makes it worth it. For a little longer I guess…
So I sent 80,000 Thank You points to Singapore Airlines. When I see them in my KrisFlyer account, bye bye Citi Premier. I will be doing exactly the same thing with wife's Premier. My Citi Prestige will follow sometime in May or June and I better knock out that $250 airline credit soon. Maybe to Portland in September?
Travel plans are on hold until my trip to Greece is decided, waiting on brother to make up his mind. Mrs. TBB has given up on looking for awards, she is totally exasperated. Perhaps asking her to use our stash of AA miles may had something to do with it lol. We can or she can take daughter and go wherever…if they find award seats. Plus, how is she going to ever learn what is involved in this hobby? 🙂 #bestwaytolearn
I finally transferred her 191,620 Club Carlson points to my account as I am keeping my Club Carlson Visa for the Gold benefits. All it takes is a short email to ClubCarlson@CarlsonRezidor.com with the names and account numbers and a simple two lines request. Email response within an hour, done! Impressive turnaround.
As Starwood is winding down, I transferred 2,000 SPG points from her to me, leaving her with 808 which I will send to her Marriott account.
Tomorrow I am calling to get some points for her personal Amex Platinum card (yeah, it was for 100k, 40k is for morons or misinformed gullible readers of pimping bloggers) because "I never use Uber and not getting us in the Centurion lounge with our two kids is terribly insulting anti family practice, whoever thought of this should burn in hell" blah blah. I expect crap from the Amex agent and then say "cancel me". Almost 200k MR points which will stay intact as she has the Amex EveryDay card (no annual fee) which we are keeping of course! Maybe one day we will have a REAL juicy transfer bonus (remember those?). She never did the Global Entry because she never got around to inputting all her travel…oh well, enjoy the lines sweetie.
Of course this addiction will not go totally silent…as son is going to get a 35k+ SPG card. With my links #winning! First app in March it appears! And I will be canceling his Citi AA card before the annual fee hits next month, not before I try to squeeze some points or perhaps a waiver of the annual fee. Need to get them 24 month Citi timezones working again.
No wonder credit card clicking activity has slowed down in my blog, look at ours, wow! With Chase 5/24, Amex once per lifetime and Citi at 24 months one per family…you realize how difficult it must be for bloggers to stay in business UNLESS they go big time commercial and pump the crap out of more and more newbies who so easily get excited about a family vacation to Orlando to visit Disneyworld. Or to Topeka, KS to stay at the Hampton Inn that has an indoor pool 🙂
I miss WalMarts #notreally.
Well, I certainly don't miss her, she is all over!
I do not like it when other bloggers are addressing me along with some bloggers I ignore in the same tweet. I guess maybe I should take it as a compliment to be thought of in the same breath tweet as them? It just upsets my stomach. Really. Maybe it is because of these Bankrate owned businesses this hobby has gone to shit and we are now addressed in earnings conference calls with several slides as gamers. I could play along and be nice for some clicks but it.just.does.not.feel.right.to.me. I am weird.
Holy crap, this was supposed to be a short post. Why am I doing this? I need help. Or a therapist coded as a grocery store or restaurant perhaps to make me feel better, woohoo! #addiction Or maybe an office supply store BOOM!
At the end of the day…when the posts get published, I like what I see, what I created. I know it is making a difference with you!
And I leave you with this…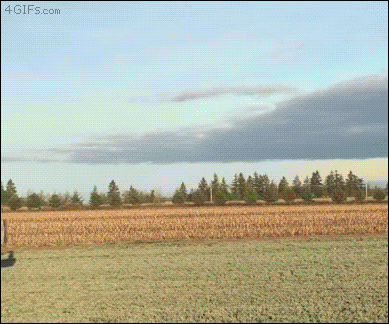 Check out my updated blog lists: Blogs I Love, Blogs I Like, Blogs To Ignore
TBB
travelbloggerbuzz@gmail.com
Follow TBB on Twitter @FlyerTalkerinA2
You can subscribe to TBB below, winners only!
Opinions expressed here are author's alone, not those of any bank, credit card issuer, hotel, airline, or other entity. This content has not been reviewed, approved or otherwise endorsed by any of the entities included within the post.