We bring you the latest IHG Pointbreaks snooze fest list, new shocking card offers, go under for the Thai cave true story, we help a newbie with Amex Membership Rewards awards, check out the 7 engineering wonders of the world, travel to UNESCO sites, Detroit airport gets more food options, laugh with Borat making fun of a Republican state rep, register for online shopping promos, fly to Sweden from Qatar on Qatar, more cheap Marriotts in the Americas and much much more freeeeeeeee!
TBB Blog Mission: To Educate. Entertain. Inspire. In That Order!
Latest action in my credit card links:
Added a new offer for the Citi Business AAdvantage Platinum Select World Mastercard for 70,000 AA miles again!
Added the Amex Delta Business Platinum for 70,000 Skymiles/5k MQM/$100 statement credit offer and the Wells Fargo Propel card for 30,000 points (no annual fee and some decent spend 3x categories).
Also added the premium $450 annual fee card for the CITI AAdvantage Executive World Elite Mastercard for 75,000 AA miles.
Wait! One more, the CITI AAdvantage Platinum Select World Elite Mastercard offer is back down to 50,000 AA miles.
If you need help or do not see the card you want, you can search by "Card Issuer" at the top. Or email/DM/Msg me. If my list of best offers is obsolete/wrong, please TELL me! Phew…lets move on!
Well, the latest IHG Rewards Pointbreaks list is out. As usual, the 5,000 points per night hotels stink in general. But you may find some ones you like at 10,000 or 15,000 points per night. I doubt the three Intercontinentals lasted more than a few hours, sad! Here are some ideas for the latest list.
Several airlines have online shopping portal bonuses.
There should be award space if you were planning a trip to Sweden via Qatar! Qatar Airways To Launch Gothenburg Services. I posted this before a credit card salesman blogger discovered it and took a short break from selling credit cards to his readers!
The Lazy Traveler cheap Marriott hotels series continues: Part 4: Marriott Cheap Category Hotels in Mexico, Costa Rica, Puerto Rico, Jamaica, and the Dominican Republic | Book Now or Wait?
Somehow I had missed the Shine On feature for the Uber driver to find you easier and the color of the Uber car now shows up in the app too: Uber Updates That I Really Like.
HUGE changes in the restaurants in the Detroit DTW Airport! $21 million Detroit Metro Airport overhaul to include Jolly Pumpkin, Air Margaritaville, Anita's Kitchen.
In case you visit these places: 5 UNESCO World Heritage Sites With Incredible Street Art.
This guy, what a douche bag!  The Insane Saga of the Fake Saudi Prince Who Scammed Miami's Rich and Famous. Only in Miami!
We learn more about this story that captivated the world. The full story of Thailand's extraordinary cave rescue.
Allright, you may find this offensive. You probably thought Borat was a little too much. Whatever. But Cohen's new Who Is America? show promises to continue…the tradition I guess. And getting a Republican to say the N word, pull his pants down and attack him with his bare buttocks…well, there is MORE. It will shock you! You have been warned! Watch the Damning Who Is America? Segment That Has Prompted Calls for a Georgia Lawmaker to Resign.
I feel better now! Midlife crisis? It's a myth. Why life gets better after 50.
My friend and colleague wrote this great article on retirement: 3 'Small Steps' To Take 'Giant Leaps' Towards Retirement Goals. I REALLY like the first one, NEVER pass up free money. Same with miles and points 🙂
Amazing photos WOW! Towering Plumes of Volcanic Smoke Mix With Streaks of Lightning in Photographs by Francisco Negroni
And now we visit China where we see its unique tourist spectacles from above.
I LOVE this infographic! Seven Man-Made Engineering Wonders of the Ancient World.
Greece has been hit with freak monster wild fires that have claimed more than 100 lives. By far the worst fire related disaster in its history. Breathtaking unbelievable photos here.
Over at Milenomics, Brandon returns with Ray asking a newbie question how to use his 85,000 Amex Membership Rewards points. It appears here and not above because the answer got a bit complex and I am not sure Ray wanted all that you guys, it probably gave him a headache! This is why Titan bloggers focus on feeding the newbies plastic and easy to chew advice 🙂
A reader got an Amex card through a referral and I was shocked to see that the 10,000 MR points already posted in my account!
With just two four credit card conversions here this month, hitting ten is a fantasy. When my site loses those links it will not only make minimum wage per hour but it will have a hard time even making prison labor per hour. And it will evolve in a different way. Hint: Forget me doing posts like this! Maybe I do the Sunday Best of Web posts only and then move on #evolving
Thanks for the nice emails and your kind words. But instead of "please keep blogging' it would be easier to evolve downwards if I got one with "your blog sucks" in the headline instead! 🙂
Just deleted another email to get affiliate links by some visa service company. "We've done the math: based on how your blog posts on visas display on Google, you can be making several thousands of dollars a month just in affiliate sales. Our top affiliates earn several thousands of dollars a month." Yikes!
And I leave you with this…Lets play guess the airline 🙂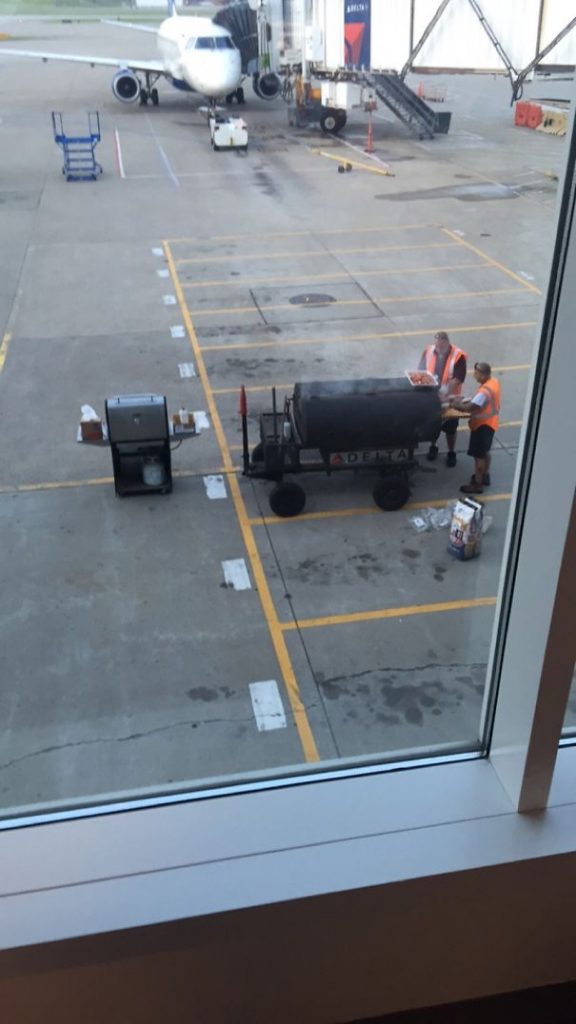 TBB
travelbloggerbuzz@gmail.com
Follow TBB on Twitter @FlyerTalkerinA2 and now on Instagram.
You can subscribe to TBB below, winners only!
Opinions expressed here are author's alone, not those of any bank, credit card issuer, hotel, airline, or other entity. This content has not been reviewed, approved or otherwise endorsed by any of the entities included within the post.