We bring you the news how IHG Rewards became irrelevant, the new Cathay Pacific Visa offer, HSAs are great, visit frozen Lake Baikal and more freeeeee still for you!
TBB Blog Mission: To Entertain. Educate. Inspire. In That Order!

Humor Alert: I am posting this here first so I can see who HTs me, looking at you Alan H. The Internet Can't Stop Laughing At The Worst Hotel Guest Ever Who Got Banned From Hotel For Lifetime. You.Must.Read.This!
Another hit to the travel hacking dropped with IHG Rewards devaluing the free Visa night: New IHG Devaluation April 2, 2018 — Chase Limits the Anniversary Free Night to 40,000 Points. Just as years ago the airline elite game was finished and we became free agents, maybe it is time to do this now for the hotel loyalty "schemes" me thinks. I mean, how can this card go from THE card to have to completely irrelevant. Raising the annual fee to $89 from $49 and no longer giving us a free night to ANY hotel, that's how, sad! Andy has this right:
Of course, glass-half-full people will point out that there are still ways to benefit from the program despite this new IHG devaluation. I should know, I'm kind of one of those people. I always look for values, no matter how bad the news is. And I'm sure you can find a good value in it. Hell, you can find a good value in almost everything if you look hard enough. But the relentless pace of IHG devaluations year after year is simply depressing. They just take, take, take. It's almost as if they hated their loyal members, as if there was something dark and very personal about it…
Good thing I'm not one of these loyal members, or I would be royally pissed as opposed to being simply annoyed, LOL.
Long story short, I'm not applying. Yes, the program still has some value, but so does a watered-down drink.
Synchrony Bank now offers a 60,000 miles Cathay Pacific Visa. Watch the $10k minimum spend requirement. Everything over 50k these days is worthy of your attention.
Pathetic SPG promo, thanks Marriott! "Then starting on your third night, you'll earn 250 bonus Starpoints for each night* you spend at participating SPG hotels and resorts from April 16 through July 20, 2018." Yikes! Register HERE if your employer pays for you road warrior!
While you are at it, REGISTER for the latest Marriott promo if you must.
Actually the best hotel promo is the one by Choice Hotels, register HERE. Two stays get you enough points for a free night. Enjoy your Sleep Inn stay you guys!
For my Michigan readers especially: Hot Hotel Openings in Detroit. I have a dream: To drive to one of my national professional conferences just once!
Head for Points is having some good trip reports of interesting places: Reviewing Europe's last great sleeper train: Stockholm to Lapland.
I can not imagine going back to a concert if I experienced this. Survivors of Concert Violence Speak Out.
This is amazing! Ultra Rare Footage of Mating Deep-Sea Anglerfish Stuns Biologists.
I had never heard of this animal! Meet The Tardigrade — The Universe's Most Resilient Animal.
Non stop LOLs! Batman V Superman: Sad Affleck.
This is an excellent article on Health Savings Accounts: 4 ways to use health savings accounts to boost your bottom line.
Lets take a walk on the wild side. Okay, forget that for now. Lets take a walk on frozen Lake Baikal!
Visual Capitalist rocks! Visualizing the Average Commute Time in U.S. States and Cities.
I like the concrete and Kitsch blog because they go to interesting places and never stay at a Hyatt 🙂 A Montenegro Day Trip: Virpazar, Sveti Stefan and Stari Bar.
If Chase shuts you down, this Reddit thread has great info!
Oh dear God, Daily Getaways deals are coming when every blogger posts about the same stuff every day #layupcontent Zzzzzzz
Windbag's take on the IHG night devaluation.
Some interesting thoughts as we are all becoming vultures of this dying hobby since it became so popular due to some certain blogs commercializing it, sad! There are no off-the-shelf travel hacking strategies. 
No, the hits did not stop there. Tiny devaluation in the Southwest Wanna Get Away fares as well, now worth only $1.28 per point, sad! Who cares if the other two fares had decreases in award prices, they are always so ridiculously overpriced anyway. (HT: Bimbo H.)
I should know the final fate of my credit card links very soon. I am ready to move on. You won't believe what happens next!
And I leave you with this…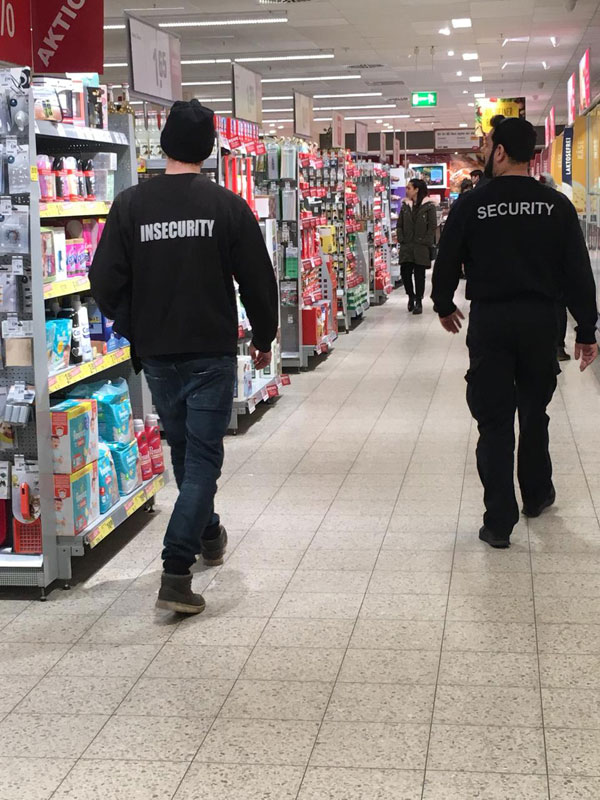 TBB
travelbloggerbuzz@gmail.com
Follow TBB on Twitter @FlyerTalkerinA2
You can subscribe to TBB below, winners only!
Opinions expressed here are author's alone, not those of any bank, credit card issuer, hotel, airline, or other entity. This content has not been reviewed, approved or otherwise endorsed by any of the entities included within the post.