We learn about the super sucky IHG Rewards promo, dissect the way online shopping portals work, think harder about the future of flying, visit Detroit, marvel looking at the volcanic eruption in Chile, we dream about changes in credit card practices, learn how brokers' fees suck your blood and lots more.
You like my blog? Get your mother in law to read it and encourage her and her family to totally abuse my links! Having $0 days is no fun at all #truth.
TBB Blog Mission: To Entertain. Educate. Inspire. In That Order!
You can support TBB by shopping with our AMAZON AFFILIATE LINK or click on the Amazon Banner on the right side, thank YOU!
"Share Forever" is the new IHG Rewards hotel promotion and it absolutely blows even more than you expected. You can check yourself to confirm it does blow I guess.
Family Travel for Real Life 3 Conference: Speakers are now set.
I absolutely love this picture found at Twisted Sifter, WOW!
Rapid Travel Chai's presentation on Extreme Travel. Next FTU price of admission to learn how to travel for Free will only set you back $249. Who said it is to learn for free hey?
How to get a 50k Gold Delta SkyMiles offer (personal and business) available through 5/31  –  MileCards     Interesting offers if you are into these miles (not recommended for obvious reasons…getting Skymiles that is but hey they are free for real this way if you know what you are doing. I know you know what you are doing because you read TBB #wink).
Behind the Scenes Look at Online Shopping Portals [Interview]  –  Doctor of Credit      Wow, great interview! If you want to learn about how these portals work that is!
Well, that was surprising. After a long stretch of no posting, Mr. Pickles broke away from First2Board to go solo. Why did he leave F2B? Discuss in the comments. Wouldn't you rather discuss stuff like that instead of another lame question like in so many other blogs? 🙂
10 Reasons Why Young People Should NOT Travel  –  #TravelMore     This is absolutely hilarious, must read!
The Future of Flying  –  Financial Times     Byline: "Air travel is a modern paradox: hugely popular yet extremely damaging to the planet. Is there a solution?"  I thought this was fascinating and thought provoking. If I was mileage running I would feel somewhat embarrassed, the environmental impact is very high with no let up in sight!
Tough, Cheap, and Real, Detroit Is Cool Again  –  National Geographic      The video/visual/drony images here are way too cool, wow!
50 Pictures That Will Make You Fall In Love With Earth All Over Again      Love these as much as plastic salesmen love Prestige credit card clicks #hint #gracias #ucandoeeitlol
The most breathtaking natural wonder in every state      Very interesting list, do you agree with your state? This is a typical stupid question of a pumping blogger to initiate some interaction in their blog while they go prepare another post showing how XXX or YYY or ZZZ credit card is the greatest card out there and you need to just click it, hurry!!!
15+ Breathtaking Pics Of Volcano Eruption In Chile That Forced 4,000 To Evacuate  –  Bored Panda      WOW!!!!  And the video at Twisted Sifter is just sick!
Against Credit Cards  –  The Atlantic     There is some really deep discussion here on the scourge of credit cards for most people (probably not the readers of this blog). No doubt you spend more compared to instead paying cash, no doubt. But DOUBLE? Wow! Also some interesting ideas in the end of the article of changing the swipe experience, as in having the credit card change color/turn darker as you approach your credit limit. Article mentions this will require the cooperation of the credit card issuers, well good luck with that!
5 Mental Habits That Make Investors Rich  –  Money     Great read!    If you are a sociopath I may have a referral for you lol.
How To Spot And Dump Broker Fees  –  Forbes     Beware out there, blood suckers in pumping mode are out to eat what they kill…well, don't get killed!
Interesting graph of how much doctors make: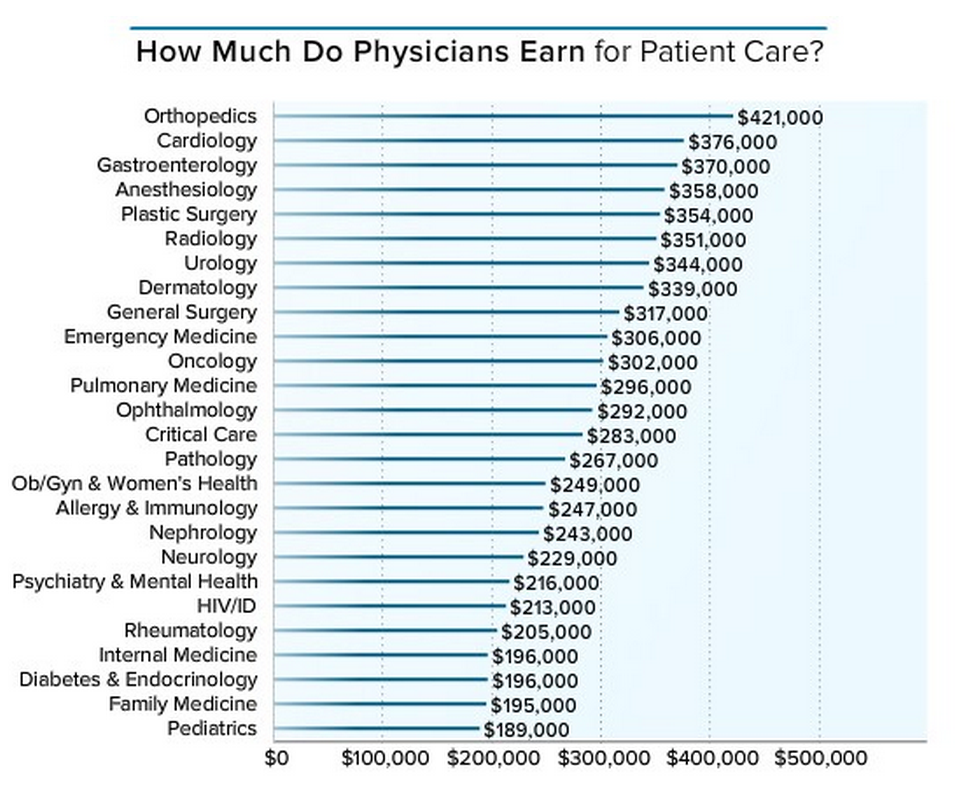 Had lunch with old friend yesterday. After catching up he asked why in the world I am keeping the blog. I responded: "Because I am an idiot".
I was bored so I applied and was approved for the Citibank Premier Card for 50,000 Thank you Points for a $3k minimum spend for no annual fee in the first year. Could mean $500 in gift cards or $625 in airfare. For newbies: This is FREE money!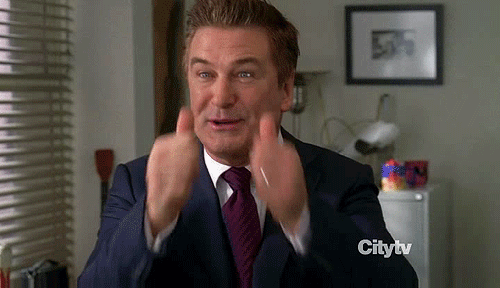 TBB
travelbloggerbuzz@gmail.com
Join over 3,561 TBB followers on Twitter @ FlyerTalkerinA2 and add TBB on Google+