Another TBB post featuring the most eclectic links around the web such as inflation collapse, the history of financial crises, the 50 greatest luxury hotels, Messi US debut is here, some common sense observations about the markets, IRS to provide RMD relief again, Threads tries to stick around, respect to actor Ben McKenzie for never holding back against crypto bros and the celebrities who sold their souls for a few (million) dollars, New York City empty office space glut, dangers of extreme hoarding, 100 best books of all time, amazing Audubon photography, call a pilot, best US campgrounds and remarkable world treks, finally seeing George Clinton alive and the latest miles and points developments. Enjoy the weekend, stay hydrated!
TBB Blog Mission: To Educate. Entertain. Inspire. In That Order!
I use and recommend Proton VPN <—– REFERRAL LINK
You like my blog? Send a link to someone please!
No ads, no clickbait. No sponsored posts.

NEW: This blog publishes every Friday. This is a one man labor of love operation.
PERSONAL FINANCE
Interesting takes on inflation here: A Dozen Contrarian Thoughts on Inflation. It is what it is, focus on what you can control. And if I had a dollar for every time someone took a shot at the Fed…
Here are some good observations about the markets: Looking Up and Down.
No. 1: The most a stock can lose is 100% of its value.
No. 2: The most a stock can climb is far more than 100%
No. 3: Most years, the stock market's gain is driven by a minority of stocks
No. 4: The global stock market is highly unlikely to lose 100%
No. 5: There's no limit to the stock market's potential gain
I see so many investors out there spending so much time neglecting what (they say) is dear to them (family, career, health, causes, etc.) while researching to find THAT stock to buy that will go to stratosphere and, magically, they never sell it on the way up lol. For you out there, this excerpt is for you:
Many investors are captivated by these highflying stocks and assume their best bet is to hunt for the next big winners. But just the opposite is true. If you try to pick the next big winners, the odds suggest you'll end up picking turkeys. Instead, the only sure way to own the next big winners is to own the entire stock market—by purchasing total market index funds. Any other strategy runs the risk of delivering market-lagging results.
The IRS did it again. It waited until late July to make some changes effective back at the beginning of the year. Why do you do this to us IRS? Thankfully, I held off doing some Required Minimum Distributions from IRAs for clients. Some colleagues understandably thought that there would be no more reprieves so now they have to inform their clients that these earlier distributions can be canceled (by sending the money back). It's maddening. IRS provides limited RMD relief. I am specifically referring to this provision by the way:
In the same Notice, the IRS also said that beneficiaries who are subject to the 10-year payout rule and inherited from someone who had already begun taking RMDs will not be subject to an RMD penalty for a missed 2023 RMD. In effect, the 2023 RMD does not have to be taken, and it does not have to be made up in a future year. Back on Oct. 7, 2022, the IRS issued Notice 2022-53, in which it granted similar relief for these beneficiaries for years 2021 and 2022 (when the IRA owner died in 2020 or 2021).
TWITTER VS THREADS
I am sticking with Threads, even as the initial shine is coming off, which is understandable. Five reasons Threads could still go the distance. It is imperative that Threads starts adding missing features…fast! While Twitter's ad revenue is down 50% per Elon Musk. Whose biggest accomplishment is making Zuckerberg look cool, mega lol.
To Zuckerberg, the concept has been proved out. The rest is simply an execution problem…"The focus for the rest of the year is improving the basics and retention," he wrote. "It'll take time to stabilize, but once we nail that then we'll focus on growing the community. We've run this playbook many times (FB, IG, Stories, Reels, etc) and I'm confident Threads is on a good path too."

CRYPTO/SCAMS
I love all things manias, bubbles, panics, crashes. Because the human element takes over and, you know, people lose it! One of my favorite finance books (which is really about human psychology) was Manias, Panics, and Crashes: A History of Financial Crises. by Charles Kindelberger. There is a new edition out written by Robert McCauley who gave this interview about it. Yes, the update is all about the Fed actions and the Great Financial Crisis and of course the pandemic craze with crypto. Fascinating stuff! Q and A with Robert McCauley on Manias, Panics, and Crashes: A History of Financial Crises.
Q: A new addition to Manias, Panics and Crashes is a chapter on the crypto bubble. Has the crypto bubble been unique in having practically no effect in stimulating productive investment?
Unusual but not unique.
Crypto is basically just a "pump and dump" [when market players artificially drive up the price of an asset with the intention to sell their holdings when the price is high] and could have gone in the swindles chapter of Manias, Panics, and Crashes with Bernie Madoff. But a separate chapter did provide a place for the supreme irony that crypto, originally sold as trustless and institution-free, is foundering precisely on the abuse of trust by the institutions on which the crypto mania came to depend, whether Coinbase, Binance or Tether…Thus, crypto is not unique. But it is unusual in that, contrary to the Kindleberger model, it did not boost investment. This characteristic, and the limited links of crypto to the fiat financial system, mean there is little to lose from crypto going to zero.
More is coming and I am going to eat it up…Court ruling means JPMorgan may soon start 'discovery' in Frank founder's case, and more juicy texts are released: 'You'll have 4.5 million users today…2.3 cents per user'. Grab popcorn you guys!
The amended SEC complaint is no different and includes several WhatsApp texts between Javice and Amar. In one conversation, from August 2021, Javice texted Amar about her call to the data science professor. "I found my genius. He says it will take an hour[.]," she said, according to the SEC lawsuit.
Another text message from August 2021 details Amar's efforts to secure the data list from ASL. He messages Javice: "You'll have 4.5 million users today. Just closed it[.] 2.3 cents per user. [$]105k price."
Javice responded: "[P]e[r]fect."
Fantastic podcast Calling Out Hollywood's Crypto Frontmen (with Ben McKenzie). It took a lot for an actor to call out the crypto bros, so RESPECT to him. No respect to Matt Damon, Tom Brady, Steph Curry and Shaq…I hope they get nailed on that lawsuit against them BIG! NEVER EVER forget this shit!

REAL ESTATE
I think we all have been dealing with the pandemic aftermath. In our lives. Especially work! Remote work is here to stay it appears and office space is, well, suffering to put it mildly. I have been kind of looking at office buildings and seeing if I can identify one that can be had for a fraction of what it was valued at. Who am I kidding? Who am I to go against professionals who do this for a living? These investments are not liquid. And shit may happen that you can not even foresee, it is just ONE property. I'll stick with diversified low cost ETFs and cash in the bank earning 5%, thank you very much. Anyway, it is not looking good for people in this business but then again, you know, haven't we been hearing about problems in this sector for a while? I guess we will see what happens, banks can extend and pretend for a while. This is an excellent and long article about this sector in New York City. New Glut City The city's mega-office landlords are panicking, pivoting, and shedding what's worthless. One opens his books.
ODDZ & ENDZ
One of the hardest things I have done in my life is clean out the family home as we moved my mother to a nice assisted living retirement facility. So much crap had accumulated over decades oh my god! So, I have one advice for you. START THROWING SHIT OUT! And don't stop! Anyway, I guess this is a bigger problem for some people: 'You reach a point where you can't live your life': what is behind extreme hoarding?Hoarding can be distressing and dangerous. But it's not just a matter of 'too much stuff' – it's a complex condition that requires careful, targeted help.

Singh described one man he worked with who owned five properties, but was sleeping in his car as all five houses were inaccessible. It is common for hoarders to sleep on their sofas, or in a corridor, for years at a stretch because they can't reach their bedrooms, or for them to live in freezing cold conditions or without running water because they are too embarrassed to let tradesmen into the house. [WTF!]
One day when I retire I am going to finally start reading every one on the list. Yeah, right…100 Best Books of All Time.
I like to listen to the Murder in America podcasts. And this one made me sick to my stomach: The Coleman Family Killings: Lies, Prayers & Murder. How can anyone do this is just so messed up!
In 2009, a family was found murdered in their home in Illinois. The only survivor was father Chris Coleman, a bodyguard who worked for Joyce Meyer, a famous televangelist. As it turned out, the family had been receiving death threats for months, but no one had really seemed to listen… but the truth was much darker than it appeared on the surface.
Let's lighten the mood next with some amazing photos of birds! The 2023 Audubon Photography Awards: The Top 100.
And from the sick murdering psycho above to one of the most wonderful feel good stories I read recently: The Glamorous Stranger Next Door Knew Everyone. And She Needed Help. The mysterious neighbor claimed to have witnessed a nuclear detonation, marched on Selma and acted on Broadway. Would an overlooked form letter be her downfall?
TRAVEL
So, it is your first flight and you are freaking out! There is now help, just pick up the phone! Anxious fliers can now literally call a pilot to help them calm down. $50 for a 15 minute call, I bet you they make more than I make on this blog, sad lol.
This is a pretty good list: The 50 Greatest Luxury Hotels on Earth.
Another good one: Incredible US national park campgrounds you can't drive to.
I saved the best for last: Five of the world's most remarkable treks. One of them may wait until I get reincarnated to do it, the Mount Roraima in Venezuela.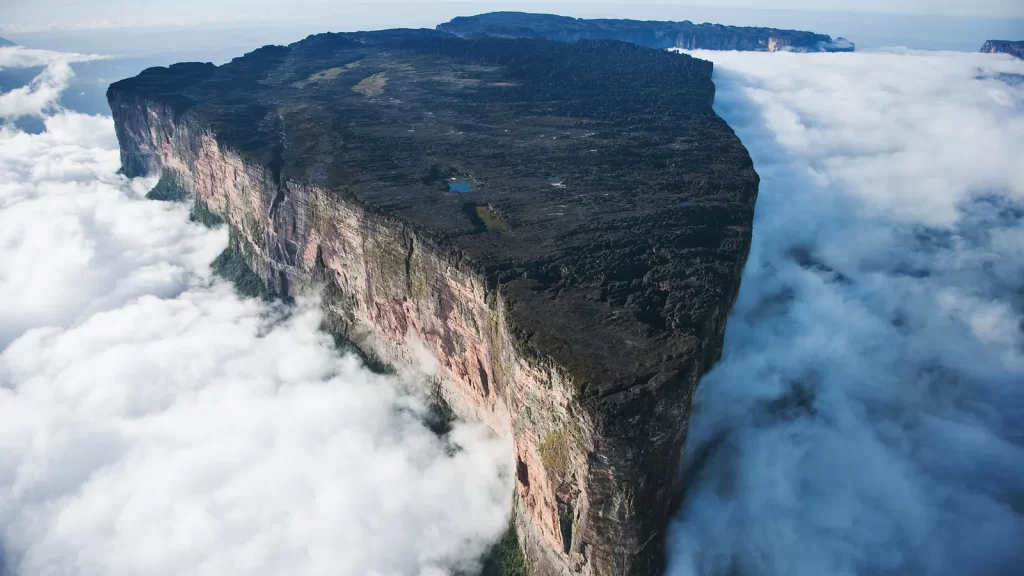 RUNNING
Running has been interrupted. The cortisone shot is working though and there has been a noticeable improvement in my right foot. Dealing with Morton's Neuroma takes a lot of patience, I have written July off. My intention is to line up in the Chicago Marathon in October and see if I can finish it. I am not making arrangements for the London Marathon in April 2024, I will most likely cancel my Hyatt stay there and get my points back. I am trying to stay positive and take it one day at a time…Not going to sugar coat it, when you love something so much and you are sidelined it absolutely SUCKS!
BUZZING
A section where I go on and on about some stuff that happens in my life and anything else that just does not fit in another section above
I am going back to live music equipped with ear plugs of course. Because I always enjoyed it in small venues. I had the chance finally to see George Clinton of Parliament Funkadelic. The younger readers probably do not know much about the Funk legend who ruled the airwaves in the 70's and 80's. I remember as a kid dancing to his tunes pretending to sing "Flashlight" lol. So, the dude is not only alive but still kicking at age 82, wow! And his concerts are legendary for the feel good atmosphere, grooves and dancing. And, you know, George is still wild! A few photos: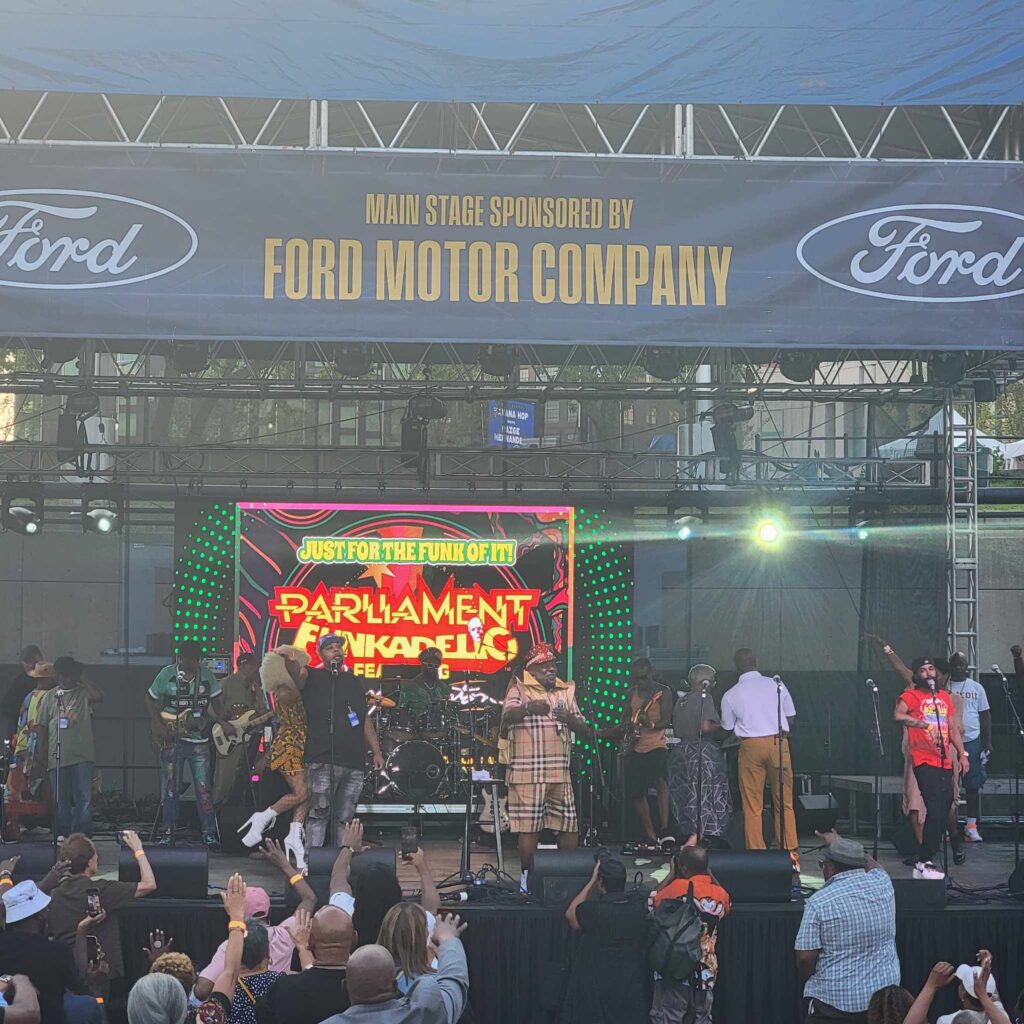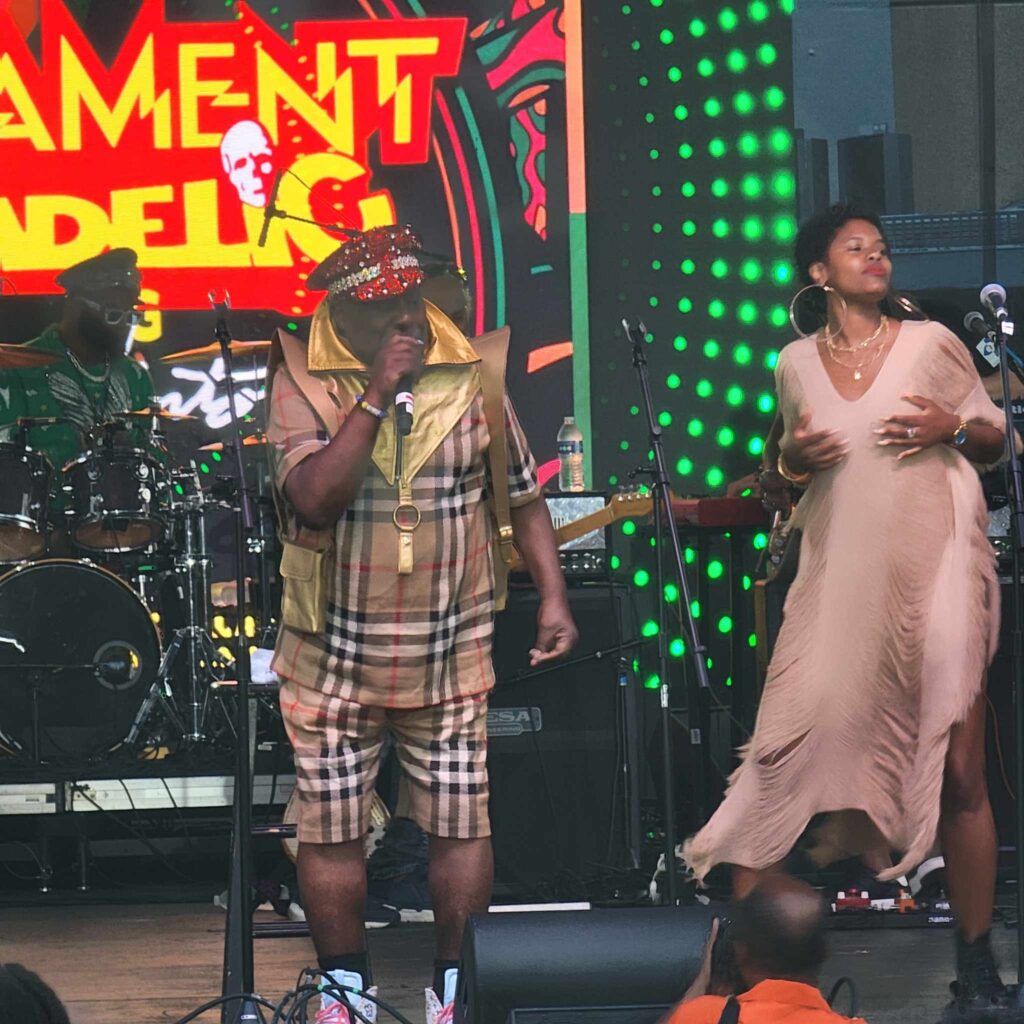 My wife went to see Ed Sheeran in Detroit's Ford Field. Apparently he put on a good show. I never got it with this dude, his music always left me wondering what is the appeal? Anyway, we are all different. I have been enjoying this song lately and have been playing it over and over, I LOVE the vocals! Meloko (Goes Amapiano) Feat. O'GIV – Wade In The Water. I bet you these guys dream about filling up a bathroom or two at the Detroit Ford Field instead of 65,000 lol…Maybe this is why I like obscure music?
Welcome to Messi in Miami, clearly the GOAT…Just hope his age allows him to show us some magic left, enjoy his career highlights.
I went to see the latest Mission Impossible movie. Of course you know what you are going to get. It is a bit long, almost three hours, you have been warned. Also, the best scene was this one filmed in Norway and this is how they did it, it will blow you away.
My daughter is absolutely loving her time interning at Microsoft in Seattle this summer. One thing that stands out is how this company's culture changed from way too arrogant to truly humbled people being extremely nice. She hopes to return there after she graduates in May 2024, we shall see.
This blog started with a focus on miles and points and travel. It has evolved since then. Everything below deals with the hobby of collecting frequent flyer miles and points. If you are not interested, you can stop here, thank you.
MILES & POINTS NEWS/PROMOS/MY ACTION
Have you noticed the REAL fear over at The Points Guy Inc? They have been raging about this! A Proposal to Crush Rewards Credit Cards… and Airlines… is Introduced. It is a long shot but ya never know! If this thing ever passes….a multi million dollar industry of credit cards sales people goes poof!
I do not understand why some people can't wait to game Marriott Bonvoy just like we did with Hyatt. Folks, you are all going to get Bonvoyed! MGM Will Partner With Marriott After Dropping Hyatt. And it looks like this deal ends in 20 years, wow! Condolences to all cheapo Hyatt Globalist elites.
I don't care and neither should you: Expedia Launches New One Key Loyalty Program, Check Out the Details. Actually, with Expedia owning VRBO, I wonder if this will finally force AirBNB to create a loyalty program.
Another one goes revenue based, if you are keeping score: British Airways moves to 'earn Avios based on your spend' – are you a winner or a loser?
Repeat of the top card offer these days below:
These days every 100,000 points credit card Signup Bonus should always be in your radar. And here it is again: Ink Business Preferred Credit Card 100,000 Bonus Points. It used to require a bigly $15,000 minimum spend in three months. But the new offer requires only $8,000 minimum spend, almost 50% lower. For a card with an annual fee of $95. It earns 3x on travel, shipping, internet, cable, phone, social media/search engine advertising. Probably not a keeper for the long term but that is just me, you can decide for yourself, we are all different. The card will allow you to transfer your Ultimate Rewards points to airline/hotel partners in case you do not have the Chase Sapphire Preferred which I prefer and do hold for the duration. You can apply for the card with my Credit Card Links or you use my REFERRAL LINK, thank you!
I was shocked to see the AmexGreen card now offering 60,000 Membership Rewards points. Annual fee is $150 but you can get a credit of up to $200 for travel expenses. Minimum spend is only $3,000 in the first six months. It earns 3x on travel and dining. You get a $189 CLEAR credit AND a $100 LoungeBuddy credit. And yes this is the highest Signup Bonus offers on the card. Do the math! Available through referral links or you can support the blog by applying with my CREDIT CARD LINKS.
My Hertz points were expiring so I just booked myself a day rental from the Hertz office down the street for 950 points…And this is how we roll around here.
For the record, as of July 21st, this blog has not had a single credit card sale credited this month, sad!
ADVANCED
This may be helpful to some of you: The Backdoor Way To Search Virgin Atlantic Awards Monthly.
Good reference: Best Ways to Use British Airways Avios.
We know of the split in the Chicago Seminars as we now have two of them going on in the same weekend in Chicago…with the same name smh. And there is another one in Nevada too. So, of course, the parody post appears lol: THE Chicago Seminar Presented by Travel Fanboy.
MILES & POINTS
HOT CREDIT CARD OFFERS: 75k CAPITAL ONE Venture X, 75k CAPITAL ONE Venture Rewards,  75k CHASE Ink Business Cash, 75k CHASE Ink Business Unlimited, 100k CHASE Ink Business Preferred, 60K CITI Premier, 40k CAPITAL ONE VentureOne Rewards, $1,000 Cash Back CHASE Ink Business Premier, 140K CHASE IHG Rewards Premier (with $100 Statement Credit), 60k CHASE Sapphire, 60k US BANK Business Altitude and many more including many AmericanExpress cards such as Delta Airlines, Marriott Bonvoy and Hilton Honors cards!  Please check out my Affiliate links. Terms apply to American Express benefits and offers. Visit americanexpress.com to learn more. If you do not see a credit card with my affiliate links, perhaps I could refer you?

This section is about my hobby addiction of collecting frequent flyer miles and hotel points since the early 1990's! SKIP if you are not into it!
As of today, I have burned 741,950 miles/points year to date in 2023 and have 4,145,084 miles/points in the bank. Some do drugs, I do miles lol!
Thanks to US banks, very lucrative travel rewards credit card offers come and go all the time. This section will act as a reference point on the best CURRENT offers. I will designate new material preceded by NEW.
BEGINNERS
The Beginner's Guide to Getting Started with Credit Cards, Points & Miles
BASICS: This travel hacking hobby is mostly about getting the fat Signup Bonus of travel rewards credit cards while of course NEVER EVER carrying a balance. Banks have a marketing budget and are willing to give us many THOUSANDS of miles/points to travel mostly for free hoping to hook us to then charge confiscatory 20%+ interest rates on our balances. The poor souls who fall for their marketing paying these ludicrous interest rates end up subsidizing us responsible consumers who enjoy taking advantage of, cough, such bank marketing budgets! Some of us have been doing this for thirty years creating amazing travel memories…Feel free to ask me questions or post them in the comments, we were all newbies once!
BASICS: Prefer credit cards from the proprietary points programs of banks, such as Chase Ultimate Rewards, American Express Membership Rewards, Citi ThankYou Network, Capital One Rewards Miles because they are a lot more flexible and are not devalued as frequently. Over pure airline and hotel travel rewards credit cards. Pure cash back credit cards may work for you best and they are getting more valuable as airline and hotel loyalty programs keep getting devalued. Sometimes, a pure no annual fee 2% cash back card works best for simplicity!
The Capital One Venture X card offers a 75,000 point Signup Bonus after a minimum spend of $4k in the first three months. If you like simplicity and looking for one (premium) card, I highly recommend this card (and yes, I have it myself!). It has an annual fee of $395 but it comes with a VERY easy $300 statement credit for travel booked on its excellent travel portal, essentially turning it into a $95 annual fee card. But wait…there is more! On each card anniversary you earn 10,000 points essentially making it FREE! Every dollar of spend earns 2 points and flights booked on the travel portal earn 5 points per dollar. You get access to Capital One and Plaza Premium airport lounges and a Priority Pass Select lounge membership and, this is important, you can add FOUR authorized users FOR FREE who can also have their own Priority Pass Select airline lounge membership. You can transfer your Capital One points to up to 18 Transfer Partners. No foreign transaction fees. Free Hertz President's Circle rental car top elite status. Cell phone protection and PRIMARY rental car coverage. Awesome seats at baseball stadiums for just 5k points each. And lots more. Available with my Credit Card Links, thank you for your support!
Get 75K Miles, Lounge Access & More with the Capital One Venture X Card
Other worthy credit card deals going on currently:
REFERRAL LINK: Chase Ink Business Preferred/Ink Cash/Ink Unlimited/Ink Premier
REFERRAL LINK: New Offers for United Credit Cards, Earn Up to 80,000 MileagePlus Miles
Remember, you are NOT allowed to ever carry a credit card balance if you ever get a credit card here!
Let me leave you with this: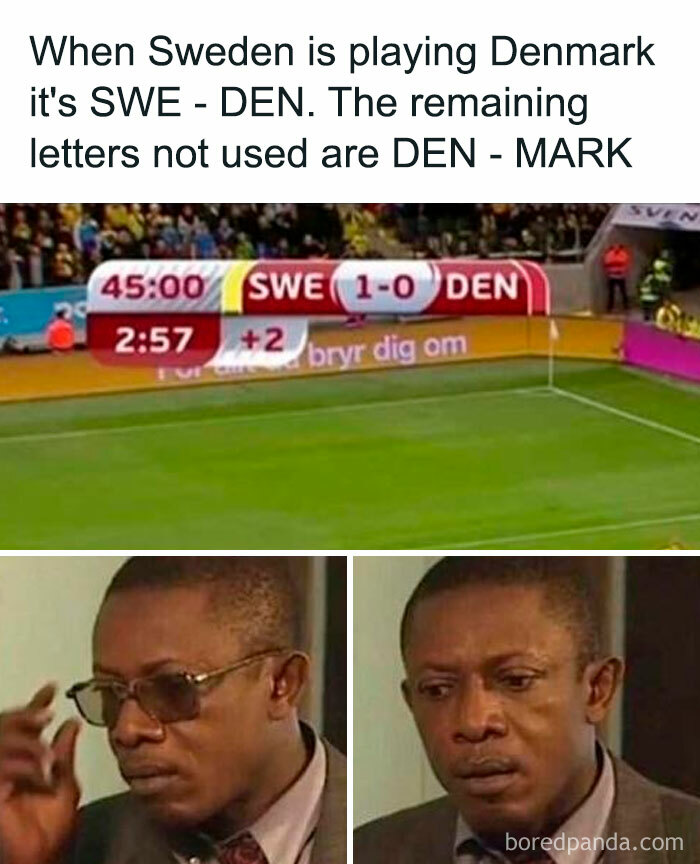 Some of the links are behind a paywall. You can try to read them using Archive.is.
Thank you for reading my blog. If you enjoy it please pass it on to a family member or friend. Or Buy Me a Coffee, thank you!
TBB
travelbloggerbuzz@gmail.com
You can join 567 email subscribers to receive each blog post by entering your email address below and then clicking on Subscribe:
Opinions expressed here are author's alone, not those of any bank, credit card issuer, hotel, airline, or other entity. This content has not been reviewed, approved or otherwise endorsed by any of the entities included within the post.