Another TBB post featuring the most eclectic links around the web such as the Inflation Reduction Act, meet the two Crypto geniuses, Russia's repeat failures, the best clifftop hotels, Biden's student loan forgiveness, why people make dumb financial decisions, more on the crypto Bonnie and Clyde pair, best things to do in each US state, places that will be swallowed by the sea, check out trips to see fall foliage, we go inside the Russian intelligence circles, the latest updates on Covid and Fall boosters, 100 tips for a better life, do not freeze your body you have been warned, amazing photography and a lot more, enjoy your weekend and all this reading!
TBB Blog Mission: To Educate. Entertain. Inspire. In That Order!
Support TBB by applying for CREDIT CARDS or visiting our

LINKS

or Donate

You like my blog? Send a link to someone please!
This blog publishes every Friday these days…
Best of Web articles are truly exceptional and MUST reads in their entirety, imho.
Welcome to all new blog readers from George, your diligent curator of the BEST web content I find and share with you. No ads, no clickbait, just amazing content I discover along with my sometimes witty and seldom incendiary commentary.
PERSONAL FINANCE
Wearing my CPA hat, I am thankful that there are not as many tax consequences as in some recent legislation: Biden Signs Inflation Reduction Act Into Law. Notice the timeline, not much is effective this year.
Let's get into it a little bit: The Inflation Reduction Act's Impact on Retirees. Must read if you a retiree imho.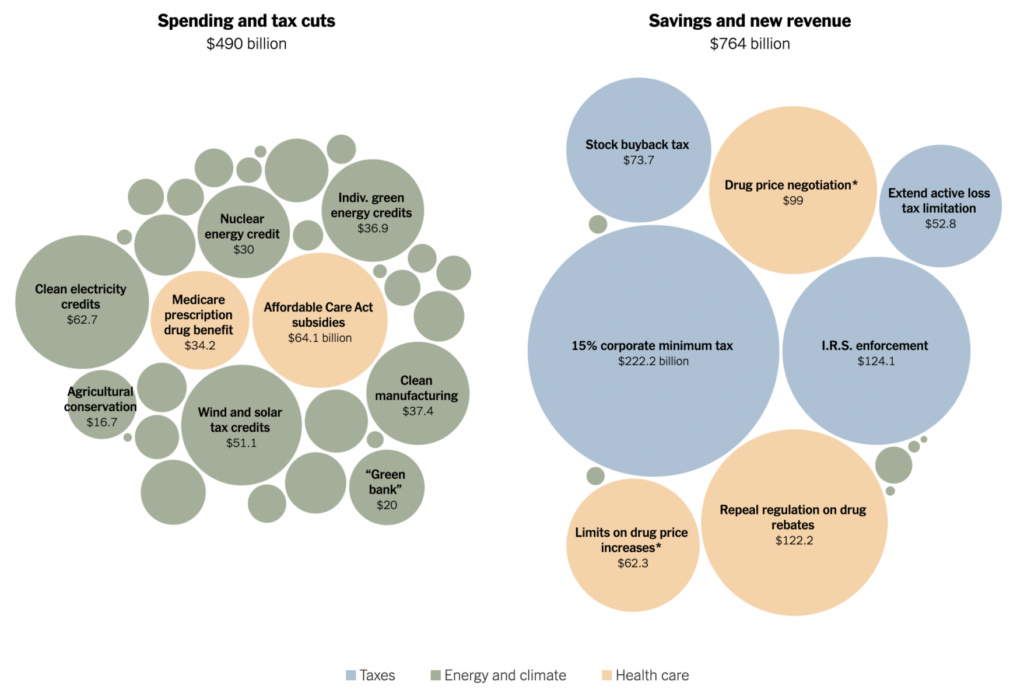 Big developments keep coming from Washington DC. This is the best one on this issue: What You Need to Know About Biden's Student Loan Forgiveness Plan. The article is being updated as we learn more. I belong in the camp that is not benefiting at all from this and I am okay with it benefiting others. Let's not get into a shouting match in the comments, there are other places online for that please. Archived Link. And this colleague gets really down to all the details incorporating entertaining gifs too.
When I first saw this I immediately answered with "Because they are people!". Why People Make Dumb Financial Decisions on Purpose.
We don't get to test drive our financial lives in some experiment where we get to perform Monte Carlo simulations thousands of times to figure out the optimal path with the highest probability for success.
There are no counterfactuals in the real world and few opportunities to practice making the biggest money decisions.
You have to take into account your current circumstances, appetite for risk, financial situation, potential for regret and happiness when working through difficult money decisions.
Sometimes people make dumb financial decisions on purpose because it makes sense for them even if it doesn't make sense to you.
To each their own.
CRYPTO
Best of Web: The Crypto Geniuses Who Vaporized a Trillion Dollars. Stop everything, no excerpts, read all of it. So many assholes in this space belong in jail imho.
Remember that weird couple that was busted for stealing over 100,000 bitcoin (119,754 to be exact) from Bitfinex back in 2016? The guy has Russian roots and the girl was even writing about cyber security for Forbes and Inc. and, please sit down, even had a rapper persona (do NOT watch any of her rap videos, you have been warned!). Anyway, for a while I thought that these two just could not be the ones involved because they just seem not that bright to pull this off…but it looks like they are negotiating guilty pleas and will spend several years in prison. Oh, did you know they even had a cat named Clarissa who had her own Instagram account lol! They probably got busted because they tried to spend some of the stolen bitcoin through WalMart gift cards!  Couples rarely commit crimes together. But Heather "Razzlekhan" Morgan and Ilya "Dutch" Lichtenstein, whose social media antics disguised an alleged plot to abscond with billions in stolen crypto, are no ordinary couple. The Ballad of Razzlekhan and Dutch, Bitcoin's Bonnie and Clyde. Oh, and she has hired her own attorney now, I wonder if these love birds will aim at each other (he/she made me do it!). Archived Link.
Lichtenstein, who is five foot eight with short black tousled hair, an intense stare, and a soft Russian accent, had a Twitter account where he espoused thoughts about NFTs and crypto and occasionally retweeted Edward Snowden. He portrayed himself as a business guy, with big thoughts on tech and other topics, and on his Instagram and Facebook he posted pictures of his hikes alongside pictures of himself staring into the eyes of Clarissa (the cat). Morgan, who is two inches shorter than her husband, with pin-straight hair and a penchant for fanny packs, seemed to live more of her life online than she did IRL. She had multiple accounts on Twitter, TikTok, YouTube, and Facebook, and a handful of different Instagrams, including two for herself, one for her rapper alter ego, Razzlekhan, another for Clarissa, whom the couple often walked outside in a cat stroller, and even one for Lichtenstein's apparent alter ego, the Cat Monkey Wizard. [Netflix special coming up I am sure]
TRAVEL
This Hichee site is supposed to be an aggregator to compare prices for the same vacation rental property. Because, you know, the same place shows up in "a few" sites!
I really like the choice for Michigan, see excerpt below: 50 Things To Do In 50 States.
The Upper Peninsula and northern part of Michigan's mitten may have America's best untamed wilderness outside Alaska. However, the stars of Michigan's scenic show are the islands that sit inside the Great Lakes. North and South Manitou are probably the best known, where you can snorkel around well-preserved shipwrecks and tour the lighthouse made famous in "The Legend of Sleeping Bear." There's also Isle Royale National Park, one of the least-visited parks in the system. Take a ferry out to see its timber wolves and moose. Those looking for a little more luxury can step back in time at the Grand Hotel in Mackinac Island, where no cars are allowed and horse-drawn carriages still rule the streets.
Interesting: The world heritage sites that were (or will be) swallowed by the sea.
Some amazing views here, wow! The world's most breathtaking clifftop hotels.
There will always be at least one place from Michigan in such lists, guaranteed! The Best Places to See Fall Foliage in the U.S.
Sometimes these nice gestures by airline crews are the little things that go a very long way, nice job Delta! Flight crew's kindnesses soothe a grief-stricken passenger.
UKRAINE RUSSIA WAR
Best of Web: In my last post we got an inside look at US intelligence and how they tried to persuade the Ukrainians that Putin was indeed going to invade. Let's now take a closer inside look at Russian intelligence and its heavy involvement in Ukraine: Russia's spies misread Ukraine and misled Kremlin as war loomed. I found both articles very fascinating!
Don't you get the feeling that we are about to see huge geopolitical changes when Russia's army breaks? Assuming the West sticks with the Ukrainians who keep it up…I guess we'll find out soon: Russia's Repeat Failures.
Of course the Christian Orthodox church has no shame going along with supporting Putin. Putin's Unholy War. Putin, the Patriarch, and the corruption of Orthodox Christianity. Archived Link.
…the Russian church under Patriarch Kirill I (who climbed the greasy pole of ecclesiastical politics to become the leader of Russian Orthodoxy in 2009) has willingly entered into a nauseating symbiosis with Putin, picking up the chains of the old KGB and slapping them right back on the church's wrists. Well, not on Kirill's wrists. He was already pretty comfortable with the old KGB, and today his preferred jewelry is a $30,000 Breguet watch. Kirill has not only supported Putin's war; he has called Putin's continued rule "a miracle of God." This is a subjugation worse than the church's imprisonment under Communism. This is a voluntary relationship based on greed and power, and it's sickening.
COVID-19
There was a fairly small study done recently that showed that 56% of people infected with Omicron did not even realize it! Sometimes I wonder if I was one of them…
Let's get an update on the latest State of Affairs: COVID-19, MPX, and …Polio. Viruses keep on coming…
There is a substantial amount of disease spreading in our communities. This will likely get worse this winter. The best thing you can do is to keep up with all vaccinations. Also, spare a thought for your public health workers, as the past 2.5 years have been absolutely exhausting, and it doesn't look like this will let up any time soon. [Added bold font for emphasis]
What the hell is going on? Dogs getting sick with parvo-like virus in northern Michigan, dying within 3 days.
Another update on Fall Boosters.
So, there is the key tradeoff:
Have an updated booster that matches the circulating variant the best we can, but rely on animal studies OR

Require human data for updated vaccines, but always severely lag whatever variant is circulating.
ODDZ & ENDZ
Some of these are great: 100 Tips for a Better Life. Some of my favorite ones:
If you listen to successful people talk about their methods, remember that all the people who used the same methods and failed did not make videos about it.
Cultivate a reputation for being dependable. Good reputations are valuable because they're rare (easily destroyed and hard to rebuild).
Defining yourself by your suffering is an effective way to keep suffering forever (ex. incels, trauma).
Bored people are boring.
Cultivate compassion for those less intelligent than you. Many people, through no fault of their own, can't handle forms, scammers, or complex situations. Be kind to them because the world is not.
We all heard of people who wanted to preserve their bodies after they die so when science advances they can be brought back to life. Yeah, cryonics. You will learn a lot about this industry in this article. After you read it though you will NEVER ever do it because it is so traumatic that I found myself laughing awkwardly considering the macabre subject lol: Horror stories of cryonics: The gruesome fates of futurists hoping for immortality.
While the chances of immortality may be slim, dozens of people still commit their bodies or brains to cryonics each year. If their remains aren't mismanaged or allowed to disintegrate, and if their relatives don't go to court over the body, there is now a good chance that they will remain frozen for decades. Unfortunately, they will come out of the process cracked into a million pieces, and the prospect of putting them back together again is purely science fiction for the foreseeable future. It's a grim practice with ghoulish results; at least it makes for some fascinating stories and a bit of dark humor.
Amazing photography here: The View From The Top. From drones or airplanes. Archived Link.
These are amazing: Phenomenal Skies and Animals in Action Top This Year's Nature TTL Photography Contest
MILES & POINTS
HOT CREDIT CARD OFFERS: 80k CITI Premier, 60k CHASE Sapphire Preferred, 75k Capital One Venture X, 75k CHASE Ink Cash, 75k CHASE Ink Unlimited, 100k CHASE Ink Business Preferred, 60k CHASE World of Hyatt Visa, 60k CHASE Sapphire Reserve, 70k Bank of America Alaska Airlines Business Visa, 20k CHASE Freedom Flex, up to 30k CHASE Freedom Unlimited, 140k IHG Rewards Premier AND 1 Free Night, 20k CITI Custom Cash, and many more, including many AmericanExpress cards, including Delta, Marriott and Hilton cards! Please check out my Affiliate links. Terms apply to American Express benefits and offers. Visit americanexpress.com to learn more. If you do not see a credit card with my affiliate links, perhaps I could refer you?

This section is about my hobby addiction of collecting frequent flyer miles and hotel points since the early 1990's!
As of today, I have burned 717,003 miles/points year to date and have 4,884,846 miles/points in the bank. Some do drugs, I do miles lol!
BEGINNERS
BASICS: This travel hacking hobby is mostly about getting the fat Signup Bonus of travel rewards credit cards while of course NEVER EVER carrying a balance. Banks have a marketing budget and are willing to give us many THOUSANDS of miles/points to travel mostly for free hoping to hook us to charge 20%+ interest rates on our balances. The poor souls who fall for their marketing paying these ludicrous interest rates end up subsidizing us responsible consumers who enjoy taking advantage of, cough, such bank marketing budgets! Some of us have been doing this for thirty years creating amazing travel memories…Feel free to ask me questions or post them in the comments.
BASICS: Prefer credit cards from the proprietary points programs of banks, such as Chase Ultimate Rewards, American Express Membership Rewards, Citi ThankYou Network, Capital One Rewards Miles because they are a lot more flexible and are not devalued as frequently. Over pure airline and hotel travel rewards credit cards. Pure cash back credit cards may work for you best and they are getting more valuable as airline and hotel loyalty programs keep getting devalued. Sometimes, a pure no annual fee 2% cash back card works best for simplicity!
If you wanted nothing to do with these miles and points churning related shenanigans and just wanted a no annual fee 2% cash back card, you can not go wrong with the Citi Double Cash Mastercard. And right now it has the highest Signup Bonus ever. Ok, it is only $200 but still it is the highest ever lol. It comes in the form of 20,000 ThankYou Points which you can cash out for $200 if you decide not to transfer them to any of the ThankYou airline and hotel transfer partners. Available here under CardIssuer/Citi.
Citi Double Cash now featuring $200 welcome bonus
Rare Opportunity for $200 Bonus on Double Cash (20,000 ThankYou Points)
TOP TRAVEL REWARDS SIGNUP BONUS CARDS
NEW: Master Guide to Credit Card Applications: All the Rules You Need to Know, Bank by Bank 
Citibank increased the Signup Bonus for the Citi Premier card from 60,000 to 80,000 Thank You points. Annual fee is $95 and the minimum spend to score the Signup Bonus is $4k in the first three months. The Citi Premier card has a solid earning structure as it earns 3 points per dollar on gas/groceries/dining/travel and 1 point on everything else. Of course, you can transfer your points to mostly foreign airlines and JetBlue. Or you can cash out at one cent per point. Therefore, 80,000 points means $800 less $95 annual fee——-> BOOM, here is $705 in your pocket, you need this $$$ to pay for gas! Read the newbies paragraph above and always think…taking advantage of bank marketing budgets! Available HERE, thank you!
 Citi Premier's Incredible Sign-Up Bonus Is Worth 80,000 Miles Or $800 In Cash
Citi Application And Bonus Rules Explained [2022]
 NEW: Citi Premier Card Complete Guide
The Capital One Venture X card offers a 75,000 point Signup Bonus after a minimum spend of $4k in the first three months. If you like simplicity and are looking for one (premium) card, I highly recommend this card (and yes, I have it myself!). It has an annual fee of $395 but it comes with a VERY easy $300 statement credit for travel booked on its excellent travel portal, essentially turning it into a $95 annual fee card. But wait…there is more! On each card anniversary you earn 10,000 points essentially making it FREE! Every dollar of spend earns 2 points and flights booked on the travel portal earn 5 points per dollar. You get access to Capital One and Plaza Premium airport lounges and a Priority Pass Select lounge membership and, this is important, you can add FOUR authorized users FOR FREE who can also have their own Priority Pass Select airline lounge membership. You can transfer your Capital One points to up to 18 Transfer Partners. No foreign transaction fees. Free Hertz President's Circle rental car elite status. Cell phone protection and PRIMARY rental car coverage. Awesome seats at baseball stadiums for just 5k points. And lots more. Available with my Credit Card Links, thank you for your support!
Alaska Airlines miles can be very valuable. Right now, the Signup Bonus offer for the Bank of America Alaska Airlines Visa Business card is 70,000 Alaska Airlines miles. The minimum annual spend to earn the 70k miles is $4k in the first three months. The annual fee comes to $75 and it is not waived in the first year. The card comes with a Companion Fare starting at $121 which could be extremely valuable in selected itineraries. No foreign transaction fees. The card earns 3x per dollar on Alaska Airlines purchases and 1x on everything else. Free bags for up to six people in the same reservation. Available HERE, thank you!
Remember, you are NOT allowed to ever carry a credit card balance if you ever get a credit card here!
NEWS/PROMOS/MY ACTION
Rakuten (formerly ebates) is the best online shopping portal out there imho. Every time you shop online you should first visit Cashback Monitor to see what you can earn if you shop through an online shopping portal. The usual referral for new Rakuten members is $10 but if you join right now with my REFERRAL LINK we both can earn $30 AFTER you spend $30. Yep, you read that right…buy $30 worth of crap you probably don't need for free! 🙂
Earning miles some of us specialize on, cough. But burning them is not so easy. And then you add up all the fees and you soon realize that all this traveling is not really free! So, take notes: The Best Airline Mileage Programs to Avoid Hefty Cash Fees.
This is a good summary of all the Free Hotel Nights available by hotel loyalty programs and of course their credit cards.
Register for the latest IHG hotel promotion: IHG: Earn 10,000 Bonus Points For Every 5 Nights
I use this trick all the time! The Quickest Way to Find Your Nonstop Flight Options from Any Airport.
There are many tempting travel rewards credit card offers right now. And I am in a kind of paralysis because I have so many miles/points in the bank that can last me for a while…I was using a Chase Freedom Flex for 5x on all grocery spend for a whole year but that is ending in September. So, I looked to see if I can find a card that will still get me 5x on grocery spend for another year. But I guess the Chase Freedom Flex is back to the 20,000 point/$200 Signup Bonus without that 5x sweetener and wait…the Chase Freedom Unlimited Signup Bonus changed too! Sadly, no more 20,000 points/$200 Signup Bonus; the latest Chase Freedom Unlimited card offers an additional 1.5x on ALL spending up to $20,000 in the first year so in other words it could be worth up to 30,000 points or $300. This card offers 1.5x on everything (and 3x on dining and drugstores and 5x on travel booked on the Chase travel portal). No annual fee. This card belongs to my daughter that will be paired with her Chase Sapphire Preferred card after a short lesson on how to maximize the earning on the cards. So, both of my kids have these two Chase cards now (son also carries the Amex Platinum card) and fully handle them themselves. I am taking it easy with them, they do not share their dad's enthusiasm for this hobby but, oh boy, do they love me using my miles/points on them! I may keep the Chase Freedom Unlimited to myself for the first year to help along with some of the spending and have it replace the Capital One Venture X card earning "only" 2% for all unbonused spend until I hit that $20k spend. Of course the card was obtained HERE.
I am tempted by this offer to aim to retain my World of Hyatt Globalist elite status since I have several nights booked the rest of this year. Earning Status Just Got Easier With The New World of Hyatt Business Card Offer. I am at 19 elite night credits so far with with reservations for 10 nights coming up the rest of this year. With them doubled, I will get to 39. And then another 5 night credits for hitting the minimum spend of $10k (which of course will also score the standard 60,000 World of Hyatt points Signup Bonus) and this will get me to 44 night credits. It takes 60 elite night credits to achieve Globalist status so I will need another 16 nights. Which is really 8 nights with this Double Elite nights card offer. Since I will be visiting Greece again later this year and I always stay at least a few nights at the Thessaloniki Hyatt…I think I may be able to pull it off. Also, for some strange reason, this offer does not show up in my Affiliate links page AND I can not generate a referral offer with this specific Double Elite night credit feature. So, I need more time to ponder this…If you are a supporter of this blog and you have a referral offer with the Double Elite night credit please send it to me and I will decide what to do at that time, no promises yet. Anyone else doing this?
ADVANCED TRAVEL HACKING
This is a type of post that you will not see in any of the big commercial miles and points blogs that look out for their own pocket first instead of their readers. So, here are are all The Best Amex Platinum and Gold offers ranked with of course most not listing affiliate links.
If you happen to be an elite level flyer with American Airlines, this promotion may interest you: World of Hyatt Status Fast Track For American Airlines AAdvantage Tier Members, Register By November 30th 2022.
Lots of wisdom in this article: Avoiding Citi Shutdowns. I always felt that travel hackers do well IF they stay in the game. If you push it, well, banks can shut you down and then, over the long term, you lose…
BUZZING
A section where I go on and on about some stuff that happens in my life and anything else that just does not fit in another section above.
Did you ever wonder Why is Ruth's Chris Steak House called 'Ruth's Chris Steak House'? Well, now you know.
I am desperately trying to get back into some type of running form to be able to line up and finish the Berlin Marathon in one piece. I am taking it one day at a time. The sciatica issues affecting only my left foot is something way too weird, it is like the bottom of my left foot is on fire, what the hell is going on down there? I need to check what is the maximum allowed time to finish the race lol. I was doing so well aiming to lower my PR by 30 minutes and then bang…something happened around July 31 and it's been a bitch since then! I am not giving up…
I watched the Netflix documentary on psycho John McAfee. It was not as good as the previews had indicated. And that ending…Maybe he is alive like Elvis?
The dog days of summer, enjoy them while they last everyone!
Let me leave you with this…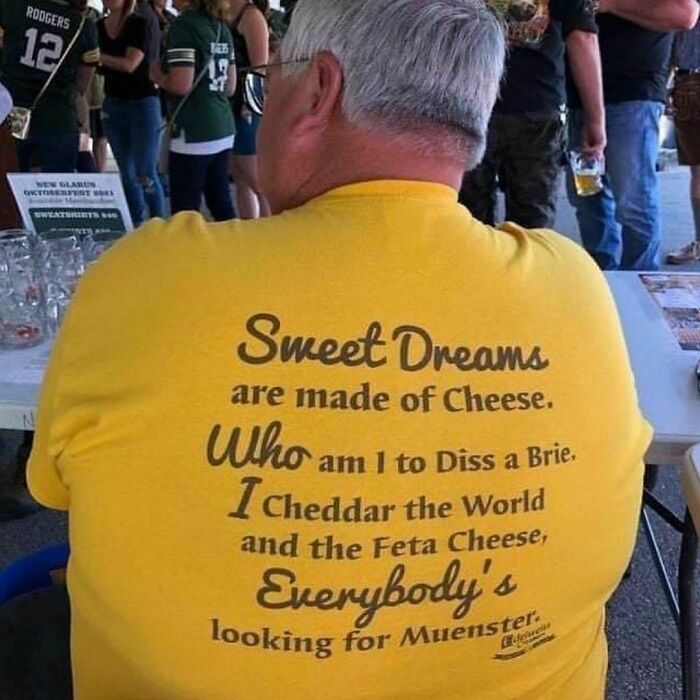 Thank you for reading my blog. If you enjoy it please pass it on to a family member or friend, thank you!
Some of the links are behind a paywall. You can try to read them using Archive.is. Or use 12ft Ladder. Or the Firefox browser.
TBB
travelbloggerbuzz@gmail.com
Follow TBB on Twitter @FlyerTalkerinA2.
You can subscribe to TBB below, winners only!
Opinions expressed here are author's alone, not those of any bank, credit card issuer, hotel, airline, or other entity. This content has not been reviewed, approved or otherwise endorsed by any of the entities included within the post.