Another TBB post featuring the most eclectic links around the web such as meet influencer Kevin the ETF, SBF arrest, the best hikes, the fastest trains, American Airlines AADisadvantage implodes, demystifying markets, more crap from the crypto crowd and Elon Musk, we are spending too much time on social media, the German Chancellor's very important policy speech, the greatest films of all time and a lot more, enjoy!
TBB Blog Mission: To Educate. Entertain. Inspire. In That Order!
Support TBB by applying for CREDIT CARDS or visiting our

LINKS

or Donate

You like my blog? Send a link to someone please!
This blog publishes every Friday and some Tuesdays.
Welcome to all new blog readers from George, your diligent curator of the BEST web content I find and share with you. No ads, no clickbait.
This blog started as a joke back in 2012 to keep track of the best content in my quirky hobby of collecting frequent flyer miles and points to feed my travel addiction. It has slowly evolved to its current version of posting every Friday (and some Tuesdays for now) with a carefully curated list of the best web content along with my snarky and sometimes witty (and seldom incendiary) commentary. And now focusing more on the area of personal finance which is what I do for a living actually. My goal here is to offer a different and quality blog to help readers enhance their quality of life. Also, to contribute my part to end world hunger and bring worldwide peace. Or something like that.
PERSONAL FINANCE
There are so many "influencers" online who are expert marketers selling to their audience anything under the sun. I keep coming across them and I cringe sometimes. Is the reason I never became one of them because of my face? Ok, just kidding. I want you to Meet Kevin, the ETF. My first reaction was "Kevin who?" and the second one was "This ETF everything thingie has gone too far!". Archived Link. Wait for it, here it comes: A YouTube financial influencer who touted FTX puts your money where his mouth is. There is a lot more:

One of the most successful, until recently, was Kevin Paffrath, known to his 1.84 million YouTube followers as "Meet Kevin." He morphed from being a real-estate guru to doling out general investing advice, with popular videos like "How to Retire in 7 Years Starting w/$100 [The Rule of 200]." Mr. Paffrath recently earned a mention in The Wall Street Journal for his role in drumming up business for bankrupt crypto exchange FTX, for which he revealed he was paid per mention. He told an interviewer from "The Journal" podcast in May that he earned $22 million in 2021 from financial-influencer activities but that a bearish turn earned him vitriol and hurt his income. [Just remembered this blog has a Youtubechannel….and last time I posted a video was many years ago lol. Maybe there is hope for me in…TikTok? If you are not laughing with/at me what is wrong with you?]

Luckily for Mr. Paffrath, being telegenic sometimes trumps actually enriching investors. [I knew it!]
Mr. Paffrath, who couldn't be reached for comment, will charge a slightly higher expense ratio than Ms. Wood does for her main fund—a bold move in a bear market for stocks and punditry. [Of course, smh!]
Fantastic list of recommended books by WSJ's Jason Zweig that "every investor should own".
Jonathan Clements takes a look at the bigger issues we face in Late Shift. And we have several of course, most I think started with the mother of all pandemics. But underneath it all, we have this issue we keep kicking down the road. The Greeks were master at this technique…until one day the market said "Nope, time's up you guys!".
The fundamental issue: In 2000, we had 4.8 Americans age 20 to 64 for every one person age 65 and older. Today, that number is 3.4, and in 10 years it'll be 2.7, according to United Nations data.
And the answer is actually easy…but hard to, you know, accept…work longer!
In other words, if workers can be enticed to stay in the workforce for longer, many of the financial problems we grouse about will potentially go away. This is a point that Robert Arnott and Anne Casscells emphasized in a 2003 article. More recently, Larry Siegel and Stephen Sexauer made a similar argument in an intriguing new paper.
CRYPTO/FTX/ELONMUSK/TWITTER
Best of Web: Demystifying Markets. This is a short piece and a must read. The author, correctly imho, attributes the FTX fraud back to that infamous New York Times article titled "Everyone is Getting Hilariously Rich and You're Not". I remember reading it while my inner rage indicators rose to dangerous levels and I was screaming inside "There will be payback someday mfers!". Well, here we are I guess…FTX bankruptcy shows 1,000,000 creditors, this must be a record? Article shows eight methods FTX built itself up and then offers some good advice not to get hurt:
Remember the iron law of investing: risk and return are inseparable.
Invest based on your goals.
Keep emotions out of your investment process.
Embrace humility.
Practice patience.
This headline: CEO of crypto media outlet The Block resigns after it's revealed he took tens of millions in loans from Sam Bankman-Fried. Wait, it gets worse…
The original $12 million loan was used for the company buyout. Another $15 million loan in January 2022 went towards company operations. A third $16 million loan was used… to buy personal real estate in the Bahamas. Meanwhile, The Block's disclosures page reads, "It is critical that The Block is fully transparent about our own financial holdings so as to avoid any appearance of bias or impropriety. The most valuable asset that we hold and strive to earn again every day is our reader's trust. Therefore, we have implemented a financial disclosure policy that is industry leading." [Just despise these assholes so much, wow!]

Meanwhile, a lot has happened here with the arrest of SBF. This was after I blogged "I can not believe this guy has not been arrested yet!". Maybe they read my blog over in Washington DC? There goes SBF doing away with the shorts and T shirts and on he goes looking more respectable wearing white shirts and blue blazers…for the juries.
And AT LAST the SEC did the right thing: DOJ and SEC charge social media influencers in alleged $100 million stock pump-and-dump scheme. Burn these assholes, lock them up!
Meanwhile, Elon Musk keeps selling Tesla shares sinking the stock while he spends all his time on Twitter banning accounts like the one tracking his jet because freedom of speech something. And then this lol: Video of Elon Musk getting booed on stage at Dave Chappelle's show last night was removed from Twitter (here's a copy).
UKRAINE RUSSIA WAR
German Chancellor Olaf Scholz came out with a very important policy statement published by Foreign Affairs: The Global Zeitenwende How to Avoid a New Cold War in a Multipolar Era. It is a must read imho. Germany is probably the nation mostly responsible for enabling Putin.

The world is facing a Zeitenwende: an epochal tectonic shift. Russia's war of aggression against Ukraine has put an end to an era. New powers have emerged or reemerged, including an economically strong and politically assertive China. In this new multipolar world, different countries and models of government are competing for power and influence. 
ODDZ & ENDZ
Very interesting list: The Greatest Films of All Time.
Best of Web: I recently mentioned here about the loneliness epidemic. And then saw this: Terminally Online. This trend started back in 2013 actually, it is not "due to Covid". And social media has contributed to it.
Thankfully, I don't have Instagram and TikTok and only use Youtube to listen to music. I have limited my time on Facebook by a lot and…I am still trying to spend less time on Twitter. Ever since Elon Musk came in the picture…it has become easier to spend less time on Twitter so maybe I should thank him lol. I have met many people on Twitter and every time when we meet in real life it is just wonderful!
And the version of ourselves that we share online is far from the "real" us. It's refined, premeditated. You can't truly know someone through their online persona any more than an obsessed fan can love a celebrity that they have never met. You only know the idea of them. There are limits to the depths of these online relationships; they must break through the imprisonment of our phone screens in order to grow.
And this about the effect on dating:
Dating apps, on the other hand, have reduced living, breathing humans with dreams, goals, fears, aspirations, and stories to binary decisions based on six curated pictures and three prompts stating profound opinions such as "This year I want to TRAVEL."
and this:
Social media is the pornography of human interaction. A cheap substitute for an authentic experience that injects you with just enough dopamine to keep you crawling back. And it works so well because it feels so real. As "social" suggests, when you see your friends' pictures and text back and forth with your family, it certainly feels like you are socializing.
Imagine having a father like this! Stewart Rhodes' son: 'How I escaped my father's militia'. Good for him!
After their escape, the Rhodes children had occasional meetings with their father. But those gradually went by the wayside. Since the start of the Covid pandemic, he's had sporadic text messages from his father, Dakota said. He hasn't replied to a single one.
TRAVEL
I really want to do the one in Michigan at the Pictured Rocks National Lakeshore: The Best Hikes in Every State.
I can't believe Amtrak did not make the list…just kidding: The World's Fastest Trains.
Anthony Bourdain's World Map. Cool!
I LOVE these! Photographer's Stunning Images of US Buildings Are Captured on a Drone.
MILES & POINTS NEWS/PROMOS/MY ACTION
We need to attend a wedding in Singapore next November. Found and booked three one way tickets at 44,000 United miles each flying economy from Detroit to Frankfurt on Lufthansa and then to Singapore on Singapore Airlines after a 5 hour layover. The perfect itinerary actually and a really good deal imho. So, 151 flights showed up, business class tickets were 170k to 250k each lol. Out of 152 flights I managed to find one saver level business class flight at 90k miles but sadly it required just 1 hour layover in Istanbul flying Turkish Airlines and adding 12 hours to the whole trip…nope! I miss the gold old days…
Amazingly, Delta continues to stick it to its Skymile members! Delta Continues To Massively Devalue Partner Award Travel Rates. And, you know, airlines tend to imitate Delta #hint.
Which hotel program is equivalent to Delta Skymiles from the major programs? Marriott Bonvoy! Bonvoyology: Mastering Marriott's Mysteries. If you are a road warrior and your company makes you stick with this program, please go ahead and look at the credit cards offered. For the rest among us, steer clear!
Who needs writers these days when this AI Chat thingie can come up with stuff like this to sell credit cards huh?
BREAKING: Well, as I warned you all before, the future of travel hacking is dark. It took a little pause with the pandemic and now the airlines just continue to go revenue based non stop. Lufthansa did it recently but who cares, that program always sucked. And, as expected, American Airlines just came down with the hammer. Of course, it has been pretty pathetic to see travel bloggers credit card pushers trying to get you to stick with the "hobby" so you can continue clicking on their credit card affiliate  links. But, I mean, in a world with no award charts what can you really hack anyway? There is just not much gaming going on when every mile and point is basically worth a penny huh? Anyway, a few links from a blogger that does not sell plastic and can be, cough, more forthcoming:
American Airlines Moving To Fully Dynamic Awards In 2023
American Airlines AAdvantage Changes For 2023 (Earnings Cut By 60% On Lowest Fares)
Of course, American Airlines using Delta marketing speak insists…this is all for our benefit lol: Get Rewarded More Often With New AAdvantage Loyalty Point Rewards.
For a bit more detailed explanation of the changes go here: American Airlines Announces Big Changes for AAdvantage Program.
Breaking: So my mother has finally decided to come to the US to visit and I have been frantically trying to find award tickets! And it has not been easy at all when you leave in less than two weeks around the holidays. But I just booked two Business Class seats using 78,400 United miles per ticket flying from Thessaloniki, Greece to Zurich to Frankfurt (on Helvetic which I guess is owned by Swiss Airlines, first time flying them!), overnight at Frankfurt and on to Detroit on Lufthansa. Waiting to ticket at publish time, cross fingers! I also need to burn my expiring Hilton night certificate at the Frankfurt Hilton. #Developing…Update: It is NOT ticketing and I am having hard time contacting United from Greece, arrghh!!! Thanks to United Airlines Twitter team, they even called me in Greece and resolved the issue, I think I changed payment to the Venture X card and it did not go through….Capital One fraud team strikes again, so frustrating!
BUZZING
A section where I go on and on about some stuff that happens in my life and anything else that just does not fit in another section above.
Hello from Larisa, Greece. I may take a break from the blog, mother requires attention and so do many people I care about here. Next Tuesday post should be good though…
Looking forward to the France vs Argentina World Cup Final. Kind of sad the two underdogs Morocco and Croatia did not break through again. It has been a wonderful World Cup with many memories to last forever.
MILES & POINTS
HOT CREDIT CARD OFFERS: 90k CHASE Ink Cash, 90k CHASE Ink Unlimited, 80k CITI Premier, 75k Capital One Venture X, 100k CHASE Ink Business Preferred, 60k CHASE Sapphire Preferred, 60k CHASE World of Hyatt Visa, 20k CHASE Freedom Flex, up to 30k CHASE Freedom Unlimited, 140k IHG Rewards Premier AND 1 Free Night and many more, including many AmericanExpress cards, including Delta, Marriott and Hilton cards! Please check out my Affiliate links. Terms apply to American Express benefits and offers. Visit americanexpress.com to learn more. If you do not see a credit card with my affiliate links, perhaps I could refer you?

This section is about my hobby addiction of collecting frequent flyer miles and hotel points since the early 1990's! SKIP if you are not into it!
As of today, I have burned 1,470,135 miles/points year to date and have 4,508,198 miles/points in the bank. Some do drugs, I do miles lol!
Thanks to US banks, very lucrative travel rewards credit card offers come and go all the time. This section will act as a reference point on the best CURRENT offers. I will designate new material preceded by NEW.
BEGINNERS
The Beginner's Guide to Getting Started with Credit Cards, Points & Miles
The Basics of Booking First & Business Class with Miles
BASICS: This travel hacking hobby is mostly about getting the fat Signup Bonus of travel rewards credit cards while of course NEVER EVER carrying a balance. Banks have a marketing budget and are willing to give us many THOUSANDS of miles/points to travel mostly for free hoping to hook us to charge 20%+ interest rates on our balances. The poor souls who fall for their marketing paying these ludicrous interest rates end up subsidizing us responsible consumers who enjoy taking advantage of, cough, such bank marketing budgets! Some of us have been doing this for thirty years creating amazing travel memories…Feel free to ask me questions or post them in the comments.
BASICS: Prefer credit cards from the proprietary points programs of banks, such as Chase Ultimate Rewards, American Express Membership Rewards, Citi ThankYou Network, Capital One Rewards Miles because they are a lot more flexible and are not devalued as frequently. Over pure airline and hotel travel rewards credit cards. Pure cash back credit cards may work for you best and they are getting more valuable as airline and hotel loyalty programs keep getting devalued. Sometimes, a pure no annual fee 2% cash back card works best for simplicity!
TOP TRAVEL REWARDS SIGNUP BONUS CARDS
Master Guide to Credit Card Applications: All the Rules You Need to Know, Bank by Bank 
How to Sign up for Chase Ink Cards
NEW: The Chase 5/24 Rule: Everything You Need to Know
These two NO ANNUAL FEE Chase Business cards are now offering an amazing 90,000 Chase Ultimate Rewards Points, the Chase Ink Business Cash and the Chase Business Ink Unlimited! Bottom line, I think these are the BEST business travel rewards cards out there right now! The 90k Signup Bonus can be earned after $6k of spend on the cards in the first three months. I am not going to make a fool of myself with recurring "69 reasons I love these two cards", this is not a sales maximization blog ok? You can click to find out more about them and you can apply HERE to support this blog, thank you.
Chase Ink Cash/Unlimited 90,000 Points Now Available Online
Citibank increased the Signup Bonus for the Citi Premier card from 60,000 to 80,000 Thank You points. Annual fee is $95 and the minimum spend to score the Signup Bonus is $4k in the first three months. The Citi Premier card has a solid earning structure as it earns 3 points per dollar on gas/groceries/dining/travel and 1 point on everything else. Of course, you can transfer your points to mostly foreign airlines and JetBlue. Or you can cash out at one cent per point. Therefore, 80,000 points means $800 less $95 annual fee——-> BOOM! Read the newbies paragraph above and always think…taking advantage of bank marketing budgets! Available HERE, thank you!
 Get The Best Offer Ever, Enough For 5 Round-Trips To Hawaii & More Incredible Deals, With The Citi Premier Card!
 Citi ThankYou Rewards Review and Guide
The Capital One Venture X card offers a 75,000 point Signup Bonus after a minimum spend of $4k in the first three months. If you like simplicity and looking for one (premium) card, I highly recommend this card (and yes, I have it myself!). It has an annual fee of $395 but it comes with a VERY easy $300 statement credit for travel booked on its excellent travel portal, essentially turning it into a $95 annual fee card. But wait…there is more! On each card anniversary you earn 10,000 points essentially making it FREE! Every dollar of spend earns 2 points and flights booked on the travel portal earn 5 points per dollar. You get access to Capital One and Plaza Premium airport lounges and a Priority Pass Select lounge membership and, this is important, you can add FOUR authorized users FOR FREE who can also have their own Priority Pass Select airline lounge membership. You can transfer your Capital One points to up to 18 Transfer Partners. No foreign transaction fees. Free Hertz President's Circle rental car top elite status. Cell phone protection and PRIMARY rental car coverage. Awesome seats at baseball stadiums for just 5k points each. And lots more. Available with my Credit Card Links, thank you for your support!
Why We Think the Capital One Venture X is Best for Traveling Families
We have higher Chase United card offers! Chase United Airlines Cards: Increased welcome offers, up to 100K. Respect blogs that DO promote the best credit card offers for their readers while hurting their own pockets. Which means run away from blogs that only write about their own inferior affiliate offers hurting their own gullible readers who are kept in the dark. Anyway, my own REFERRAL LINK has the best offers listed, except the offer 90k United Quest card, use the link in the article instead for that one.
 Chase United 30K Gateway, 70K Explorer, 80k Quest and 100K Club Infinite (REFERRAL LINK)
There is a new offer which could land you 130,000 Hilton Honor points along with a few Hilton free night certificates if…you can afford to devote $15k of spend on the Hilton Business card. If you are interested, please support the blog by applying for the card HERE, thank you!
Hilton Honors Business Card: 130k Points + Free Night Certificate
Remember, you are NOT allowed to ever carry a credit card balance if you ever get a credit card here!
Let me leave you with this…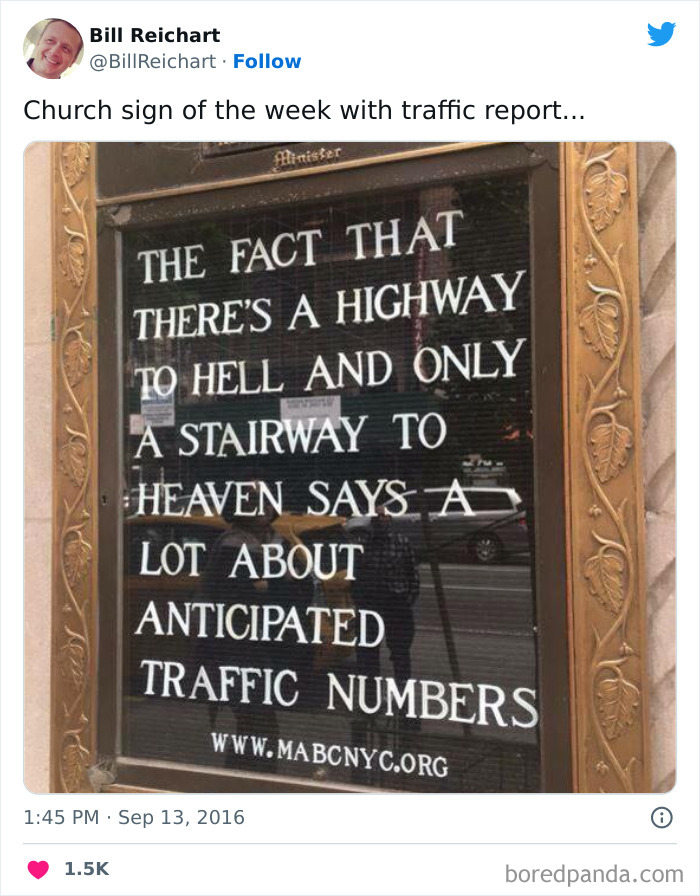 Thank you for reading my blog. If you enjoy it please pass it on to a family member or friend, thank you!
Some of the links are behind a paywall. You can try to read them using Archive.is.
TBB
travelbloggerbuzz@gmail.com
Follow TBB on Twitter @FlyerTalkerinA2.
You can subscribe to TBB below, winners only!
Opinions expressed here are author's alone, not those of any bank, credit card issuer, hotel, airline, or other entity. This content has not been reviewed, approved or otherwise endorsed by any of the entities included within the post.