Another TBB post featuring the most eclectic links around the web such as how to invest like an optimist, smart money in FTX, crypto contagion, best travel experiences, Twitter is not going great, SBF was not the next Buffet obviously, Russia has already lost, best art museums and skylines, abandoned places in Europe, how to sign up for Chase cards and a lot more. Now excuse me while I turn into another World Cup game, go USA!
TBB Blog Mission: To Educate. Entertain. Inspire. In That Order!
Support TBB by applying for CREDIT CARDS or visiting our

LINKS

or Donate

You like my blog? Send a link to someone please!
This blog publishes every Friday.
Welcome to all new blog readers from George, your diligent curator of the BEST web content I find and share with you. No ads, no clickbait.
BLOG EVOLVES AGAIN
Going forward, there will be more emphasis towards Personal Finance. I have shifted the Travel section and the Miles & Points and Travel Rewards credit card sections lower. So, if you are just not into them you can still enjoy the content about Personal Finance, Crypto and the latest developments blowing up such as the FTX fiasco and Elon Musk's purchase of Twitter and then click away.  Or stay on to read the Ukraine Russia war section which will stay until the war is over. You can check out the Oddz and Endz and Buzzing sections if you like, variety will always be valued here. If you are into the miles/points game, you can stay for the final sections and help support the blog by choosing to use its credit card links.
Anyway, thanks for reading. This blog started as a joke back in 2012 to keep track of the best content in my quirky hobby of collecting frequent flyer miles and points to enrich my travel addiction. It has slowly evolved to its current version of posting every Friday with a carefully curated list of the best web content along with my snarky and sometimes witty (and seldom incendiary) commentary. And now focusing primarily on the area of personal finance which is what I do for a living actually. My goal here is to offer a different and quality blog to help readers enhance their quality of life. Also, to contribute my part to end world hunger and bring worldwide peace. Or something like that.
PERSONAL FINANCE
In life and in investing you should choose to be an optimist. And avoid pessimists like the plague, especially those who are always this way, it is because they make a living from their following. Being an optimist is just a healthier way of living and health is the most important thing, especially as we get older! Happy Talk. There are some good arguments in this article I agree with. We'll work it out someway somehow…Just a few excerpts:
…it is...a fundamental belief that economic setbacks are temporary and the future will be better than the past.
Every day, folks around the world wake up, trying to figure out how to make life better for themselves and those they love. We all benefit from the energy that's unleashed…
This is short and sweet: Don't Borrow Money to Invest.
Getting rich slowly can, in the moment, seem boring. You can make a lot of mistakes as an investor as long as you are not leveraged. Borrowing money to accelerate your timeline is a risk that most people simply can't handle.
I should probably add a section about Elon Musk and Twitter but not yet. Anyway, there is now a website keeping track of all the horrific things happening at Twitter and how it is being "managed" by this guy. Twitter Is Going Great. Years later I think this will become a case study in top business schools how NOT to manage a company!
FTX
Best of Web: The more we learn about this…the more we all freak out. They Lived Together, Worked Together and Lost Billions Together: Inside Sam Bankman-Fried's Doomed FTX Empire. And this guy was going to be the next Warren Buffett? So many fell for him…but how the company operated internally is beyond shocking, no internal controls whatsoever, never held board meetings, wow! Archived Link.
Mr. Bankman-Fried's companies had neither accounting nor functioning human-resources departments, according to a filing in federal court by the executive brought in to shepherd FTX through bankruptcy. Corporate money was used to buy real estate, but records weren't kept. There wasn't even a roster of employees, to say nothing of the terms of their employment.
Good article about bubbles in general and FTX in particular: The Next  Buffett – Not. Why did it fool so many? Because of: Investor endorsements, media endorsements, celebrity endorsements and hero worship.  And to avoid becoming a victim, always ask these five questions:
Can you understand it?
Is it transparent?
Does it have a track record?
Are critics dismissed as "old fogeys"? [If I had a dollar every time I was told that I don't get it lol]
Can it be shorted easily?
Best of Web: Probably the best read in the whole post. The MacGuffin, Part 2: The Story Arc of SBF and FTX. Read it in its entirety…Oh, we all want to find the Magical Money Machine…That 2018 pitch deck with the "High Returns, No Risk" in bold font should have been a dead giveaway smh…And of course there is always Jim Cramer, always wrong consistently.
I also wondered out loud about this: How Did So Much 'Smart Money' Get Tangled Up in FTX?
There was certainly plenty of smart money along for FTX's wild ride — notably Sequoia Capital, SoftBank, and Tiger Global, among the most sophisticated investors in the world. Sequoia said it has written down its entire $210 million investment, and SoftBank is reported to have lost $100 million. Tiger Global lost about $38 million, according to an individual familiar with the situation. [Smart, really?]

"We are in the business of taking risk," Sequoia wrote in a letter to its limited partners, saying it had written down its FTX investments to zero. Sequoia also said it does "extensive research and thorough diligence on every investment we make." [extensive research and thorough diligence….oh come on!]

CRYPTO
I must admit I am shocked bitcoin has not fallen further…Genesis warns of bankruptcy if they can't raise $1 billion.
So much in the FTX section today, need to slow down…all around below.
UKRAINE RUSSIA WAR
Russia continues to rain missiles all over Ukraine targeting civilians…state sponsored terrorism at its finest.
Deceiving title: Is Russia Losing? And if it is, when will it concede?
All this can be taken as evidence that even those more prepared to give Russia the benefit of the doubt, and point to what they believe to be NATO's culpability and hypocricy, see Putin's war as a lost cause. They can now see what has been apparent to military analysts for some time. Putin's army are unable to solve his Ukraine problem, and their efforts to do so have only made the situation worse. Nothing can now be done to reset Russo-Ukrainian relations for the long-term in a way that would serve his interests and be at all stable. The gap between his desired ends and available means has grown ever wider over the past nine months. The war was lost long ago. The challenge remains one of getting Putin and his circle to accept this view. If this is to happen there is no alternative to keeping up the military pressure.
ODDZ & ENDZ
Best of Web: Fascinating article about the piano business throughout its history: How one of America's last piano manufacturers stays alive.
A bunch of photography related links I have been saving are next…
The Architectural Photography Awards – shortlist
50 Times People Couldn't Believe The Beauty They Managed To Capture In A Photo
Natural Landscape Photography Awards 2022 Results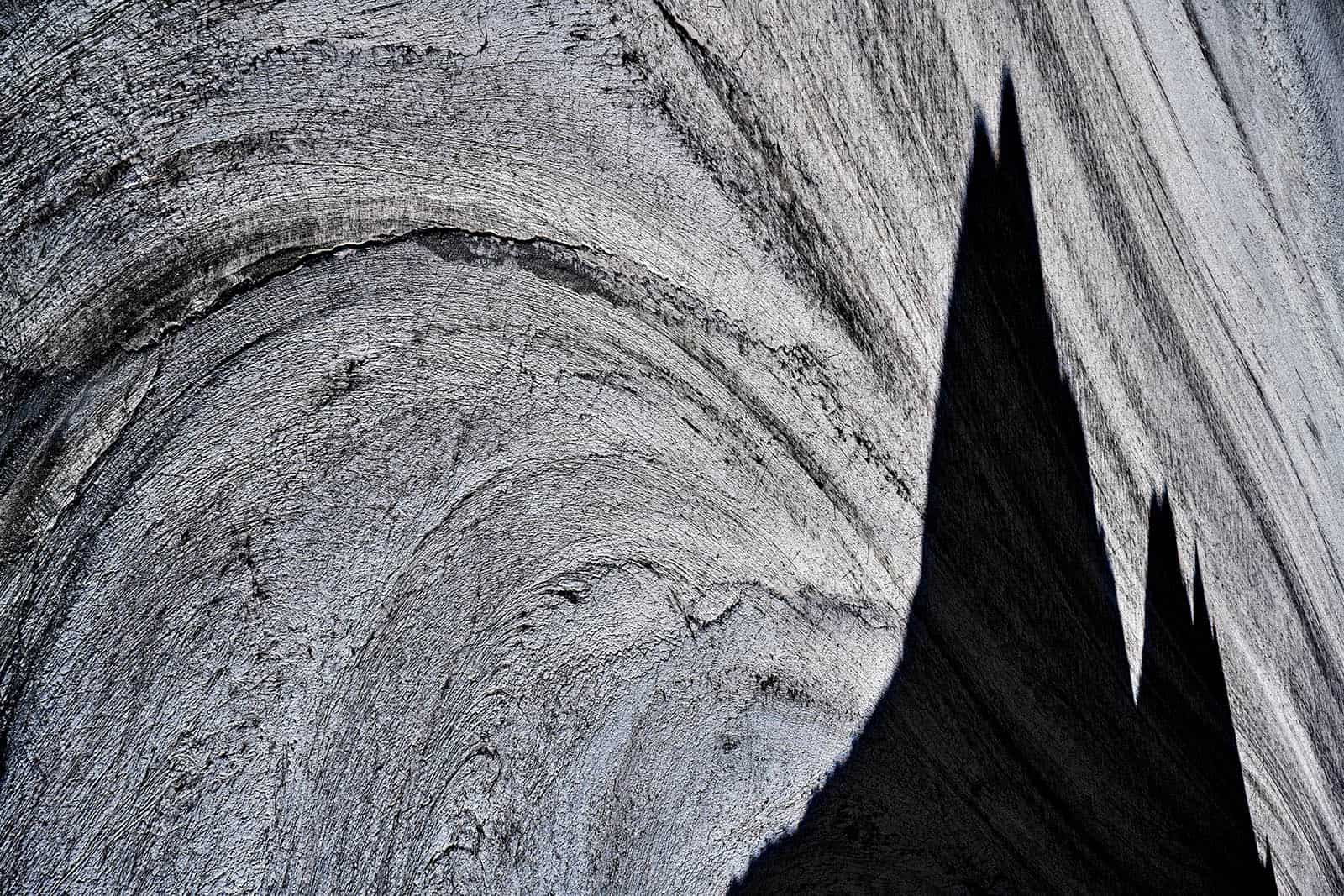 TRAVEL
This is very cool: Abandoned and Lost Places in Europe.
Best of Web: The 25 Travel Experiences You Must Have. A pair of internationally minded writers, a chef, an architect and a landscape photographer made a list of the most extraordinary adventures a person should seek out.
Another good travel link for your eyes only: America's 20 Most Beautiful Skylines.
I am on a roll here! 10 of the Best Art Museums in the U.S.
I am going to miss Pacific Voyages, this is his last blog post: The time has come, the Walrus said, To talk of many things: Very quirky and very original, one of a kind.
MILES & POINTS NEWS/PROMOS/MY ACTION
Not much happening in my end in the miles/points front, focus has been on Thanksgiving and more important things.
THE cards to get for the Signup Bonus right now are two Chase no annual fee business cards for 90,000 Chase Ultimate Rewards points, the Chase Business Ink Cash and Chase Ink Business Unlimited. Some of us do love the Chase points world! And this post can help if you are interested: How to sign up for Chase Ink Cards.
We all know Iberia recently announced it is going all revenue based. And British Airways will follow with Avios. Which is bad for us. But it did not start very well over there…Iberia's new 'earn Avios based on your spend' scheme gets messy before it starts.
Pretty cool tool to quickly search for common award flights, more airlines are coming.
Looks like 20 people were laid off over at The Points Guy, Inc. Was at 140 total staff, now down to 120. Maybe my blog competition is hurting them?
BUZZING
A section where I go on and on about some stuff that happens in my life and anything else that just does not fit in another section above.
I am spending the Thanksgiving holiday in Brooklyn, NY and inn New Jersey with my brother in law's family. Been a long time we spent Thanksgiving here, unlike Christmas we come for almost every year. And I always gain weight as there is so much food!
I just LOVE the World Cup and have been watching four games a day. Every four years is a soccer fest, there is nothing like it, I call it the greatest show on earth! So many memories from the first games in the groups with two more games coming and each team still in it, brace for more excitement. I could go on and on and on. Many upsets, exciting games and it's only going to get more dramatic from here!
I need to get going on booking some trips…
MILES & POINTS
HOT CREDIT CARD OFFERS: 80k CITI Premier, 75k Southwest Cards, 60k CHASE Sapphire Preferred, 75k Capital One Venture X, 90k CHASE Ink Cash, 90k CHASE Ink Unlimited, 100k CHASE Ink Business Preferred, 60k CHASE World of Hyatt Visa, 80k CHASE Sapphire Reserve (ENDS 11/30/22), 20k CHASE Freedom Flex, up to 30k CHASE Freedom Unlimited, 140k IHG Rewards Premier AND 1 Free Night and many more, including many AmericanExpress cards, including Delta, Marriott and Hilton cards! Please check out my Affiliate links. Terms apply to American Express benefits and offers. Visit americanexpress.com to learn more. If you do not see a credit card with my affiliate links, perhaps I could refer you?

This section is about my hobby addiction of collecting frequent flyer miles and hotel points since the early 1990's! SKIP if you are not into it!
As of today, I have burned 1,097,309 miles/points year to date and have 4,821,652 miles/points in the bank. Some do drugs, I do miles lol!
Thanks to US banks, very lucrative travel rewards credit card offers come and go all the time. This section will act as a reference point on the best CURRENT offers. I will designate new material preceded by NEW.
BEGINNERS
The Beginner's Guide to Getting Started with Credit Cards, Points & Miles
The Basics of Booking First & Business Class with Miles
BASICS: This travel hacking hobby is mostly about getting the fat Signup Bonus of travel rewards credit cards while of course NEVER EVER carrying a balance. Banks have a marketing budget and are willing to give us many THOUSANDS of miles/points to travel mostly for free hoping to hook us to charge 20%+ interest rates on our balances. The poor souls who fall for their marketing paying these ludicrous interest rates end up subsidizing us responsible consumers who enjoy taking advantage of, cough, such bank marketing budgets! Some of us have been doing this for thirty years creating amazing travel memories…Feel free to ask me questions or post them in the comments.
BASICS: Prefer credit cards from the proprietary points programs of banks, such as Chase Ultimate Rewards, American Express Membership Rewards, Citi ThankYou Network, Capital One Rewards Miles because they are a lot more flexible and are not devalued as frequently. Over pure airline and hotel travel rewards credit cards. Pure cash back credit cards may work for you best and they are getting more valuable as airline and hotel loyalty programs keep getting devalued. Sometimes, a pure no annual fee 2% cash back card works best for simplicity!
TOP TRAVEL REWARDS SIGNUP BONUS CARDS
Master Guide to Credit Card Applications: All the Rules You Need to Know, Bank by Bank 
How to Sign up for Chase Ink Cards
These two NO ANNUAL FEE Chase Business cards are now offering an amazing 90,000 Chase Ultimate Rewards Points, the Chase Ink Business Cash and the Chase Business Ink Unlimited! Bottom line, I think these are the BEST business travel rewards cards out there right now! The 90k Signup Bonus can be earned after $6k of spend on the cards in the first three months. I am not going to make a fool of myself with recurring "69 reasons I love these two cards", this is not a sales maximization blog ok? You can click to find out more about them and you can apply HERE to support this blog, thank you.
Chase Ink Cash/Unlimited 90,000 Points Now Available Online
Best Ever Chase Ink Card Bonuses Are Now Publicly Available Online
Citibank increased the Signup Bonus for the Citi Premier card from 60,000 to 80,000 Thank You points. Annual fee is $95 and the minimum spend to score the Signup Bonus is $4k in the first three months. The Citi Premier card has a solid earning structure as it earns 3 points per dollar on gas/groceries/dining/travel and 1 point on everything else. Of course, you can transfer your points to mostly foreign airlines and JetBlue. Or you can cash out at one cent per point. Therefore, 80,000 points means $800 less $95 annual fee——-> BOOM! Read the newbies paragraph above and always think…taking advantage of bank marketing budgets! Available HERE, thank you!
 Get The Best Offer Ever, Enough For 5 Round-Trips To Hawaii & More Incredible Deals, With The Citi Premier Card!
 Citi ThankYou Rewards Review and Guide
The Capital One Venture X card offers a 75,000 point Signup Bonus after a minimum spend of $4k in the first three months. If you like simplicity and looking for one (premium) card, I highly recommend this card (and yes, I have it myself!). It has an annual fee of $395 but it comes with a VERY easy $300 statement credit for travel booked on its excellent travel portal, essentially turning it into a $95 annual fee card. But wait…there is more! On each card anniversary you earn 10,000 points essentially making it FREE! Every dollar of spend earns 2 points and flights booked on the travel portal earn 5 points per dollar. You get access to Capital One and Plaza Premium airport lounges and a Priority Pass Select lounge membership and, this is important, you can add FOUR authorized users FOR FREE who can also have their own Priority Pass Select airline lounge membership. You can transfer your Capital One points to up to 18 Transfer Partners. No foreign transaction fees. Free Hertz President's Circle rental car top elite status. Cell phone protection and PRIMARY rental car coverage. Awesome seats at baseball stadiums for just 5k points each. And lots more. Available with my Credit Card Links, thank you for your support!
Why We Think the Capital One Venture X is Best for Traveling Families
Just like clockwork, the Chase Southwest cards are again up to 75k Signup Bonus! Three personal cards, Priority at $149 Annual Fee, Premier at $99k Annual Fee, Plus at $69 Annual Fee. The minimum spend is ONLY $3k in the first three months. 75k offers expire December 5! Each Southwest point is worth about 1.4 cents so DO THE MATH! Bags always fly free and the friendliest cancellation/change policies in the industry.  And if you can time it right…you could earn the amazing Southwest Companion Pass for 2023 and 2024. You can read the blog posts below to learn more and you can return here and apply for them HERE, thank you!
Limited Time Offers for Southwest Cards – Earn 75,000 Points Bonus
Southwest Companion Pass: A Guide to Earning It For Two Years
2 Southwest Companion Passes and a boatload of points with just 3 cards
The premium Sapphire Reserve card is now offering 80,000 point Signup Bonus. Here is what you get on top of the 80,000 points after you spend $4k in the first three months. The main benefit is that you get to easily offset the $550 Annual Fee of the card with a very easy automatic $300 statement credit for any travel purchase with the card. You earn 3x per dollar spent on Travel and Restaurants, you get a Priority Pass Select lounge membership for you and two guests, primary rental car insurance, no foreign transaction fees, $100 Global Entry credit, transfer to airline/hotel partners 1:1 ( I transfer to Hyatt, United and sometimes Southwest as needed), a whole bunch of other travel related benefits that most of us don't really ever use, etc. If you still decide to apply for the card please consider applying with my links HERE, thank you!  ENDING 11/30/22
7 Best Ways To Use the 80,000-Point Chase Sapphire Reserve Sign-up Bonus
The Best Travel Perks & Benefits of the Chase Sapphire Reserve
We have higher Chase United card offers! Chase United Airlines Cards: Increased welcome offers, up to 100K. Respect blogs that DO promote the best credit card offers for their readers while hurting their own pockets. Which means run away from blogs that only write about their own inferior affiliate offers hurting their own gullible readers who are kept in the dark. Anyway, my own REFERRAL LINK has the best offers listed, except the offer 90k United Quest card, use the link in the article instead for that one.
 Chase United 30K Gateway, 70K Explorer and 100K Club Infinite (REFERRAL LINK)
There is a new offer which could land you 130,000 Hilton Honor points along with a few Hilton free night certificates if…you can afford to devote $15k of spend on the Hilton Business card. If you are interested, please support the blog by applying for the card HERE, thank you!
Hilton Honors Business Card: 130k Points + Free Night Certificate
Remember, you are NOT allowed to ever carry a credit card balance if you ever get a credit card here!
Let me leave you with this…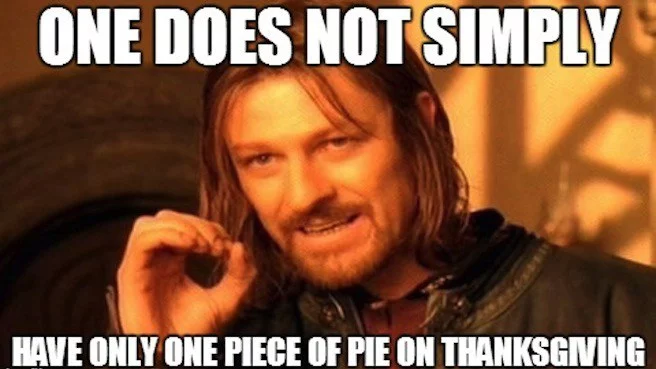 Thank you for reading my blog. If you enjoy it please pass it on to a family member or friend, thank you!
Some of the links are behind a paywall. You can try to read them using Archive.is.
TBB
travelbloggerbuzz@gmail.com
Follow TBB on Twitter @FlyerTalkerinA2.
You can subscribe to TBB below, winners only!
Opinions expressed here are author's alone, not those of any bank, credit card issuer, hotel, airline, or other entity. This content has not been reviewed, approved or otherwise endorsed by any of the entities included within the post.