Another TBB post featuring the most eclectic links around the web such as investing in stocks, Daylight was the gay bank, blogging lessons after 15 years, CIA's sex lies and LSD, the mystery millionaire miser, the monthly Ponzi roundup, the Russians are killing their own it appears, travel to the safest destinations and the most beautiful libraries, always amazing photography, crazy family travel sailing around the world for years, the latest on the frequent flyer miles and points world in an otherwise quiet period for the hobby addiction and more, see you Friday!
TBB Blog Mission: To Educate. Entertain. Inspire. In That Order!
Support TBB by applying for CREDIT CARDS or visiting our

LINKS



You like my blog? Send a link to someone please!
This blog publishes every Friday and Tuesday…for now.
Welcome to all new blog readers from George, your diligent curator of the BEST web content I find and share with you. No ads, no clickbait.
I will always be tinkering with the Sections in my blog. And now trying harder to make my posts shorter…
PERSONAL FINANCE
The latest by Jonathan Clements over at Humble Dollar is this: So Much to Like. He drops some truths about investing in stocks. Financial planning IS personal so your mileage may vary ok? Anyway, read the article but know yourself…all these amazing returns come during bear markets that are always horrifying, hope you are strong to hold on!
THE BEAR MARKET HAS now dragged on for 15 months—and no doubt plenty of anguished investors are second-guessing their allocation to stocks. But as for me, I grow more enthusiastic with every drop in the Dow Jones Industrial Average. In fact, I'd be happy to see the bear market last a few months longer, so I can finish fully funding various tax-advantaged accounts for 2023. [Same!]
There is no doubt you can become very rich if…you can stick with stocks. For a very long time. But, please, do not become like this guy, money is a tool to accomplish long cherished goals…living like this guy, what is the purpose, how sad! The Mystery Millionaire of Gage Park. But wait…it hit me in the end after seeing so many long lost relatives who did not know he even existed inherit life changing money and how happy they were…maybe that was his goal? Hey, we are all different! When Joseph Stancak died, he left behind a secret: He was worth $11 million. How did a reclusive electrician living in a modest bungalow amass the largest unclaimed estate in American history? Very educational how state authorities go about disbursing money in these rare cases.
CRYPTO/SCAMS/TWITTER
It is time for the monthly Ponzi Scheme Blog roundup, here is March 2023, enjoy! You always get the usual suspects selling proprietary trading techniques, cryptocurrencies, all kinds of shitty coins, foreign currencies, promissory notes, etc. Below are a mix of what you should avoid and some surprising finds, be careful out there!:
Investors were promised returns of at least 12.5% every 90 days.
…indicted on charges that he ran a $47 million Ponzi scheme that defrauded mostly Orthodox Jews…promised returns from his company iWitness Tech the supposed purchase and installation of security cameras as a means of protection as antisemitic incidents were rising in the U.S.
…supposedly invested in cryptocurrency mining activities and promised users the possibility to rent "mining machines" to receive a daily profit of around 10%.
Maybe not a pure scam but just total mismanagement as this company I think is still in existence? Daylight, the Meltdown of a Gay Bank. Horrific findings, yikes! Oh wait…yes a scam!
During the meeting, Curtis disclosed that the company had just $1.47 in revenue.
ODDZ & ENDZ
Wow, what a story, I would never do this to my kids! 'Dad said: We're going to follow Captain Cook': how an endless round-the-world voyage stole my childhood. In 1976, Suzanne Heywood's father decided to take the family on a three-year sailing 'adventure' – and then just kept going. It was a journey into fear, isolation and danger …

I did not know this! Sex, Lies, and LSD: The CIA's Untold Story of Operation Midnight Climax. Gotta give it to them for the creative name, Midnight Climax, lol!
We're talking about tax payer-funded safe houses in the 1950s and 60s, moonlighting as brothels on American soil, where ordinary citizens were unknowingly drugged with LSD and experimented on for mind-control research. Under the covert surveillance of government agents, prostitutes were instructed to engage in post-coital questioning of the targets to explore how the combination of sex and drugs could be used together as the ultimate truth serum. [Finally an argument that government wastes our tax dollars perhaps, hehe]

Very surprised of this graph!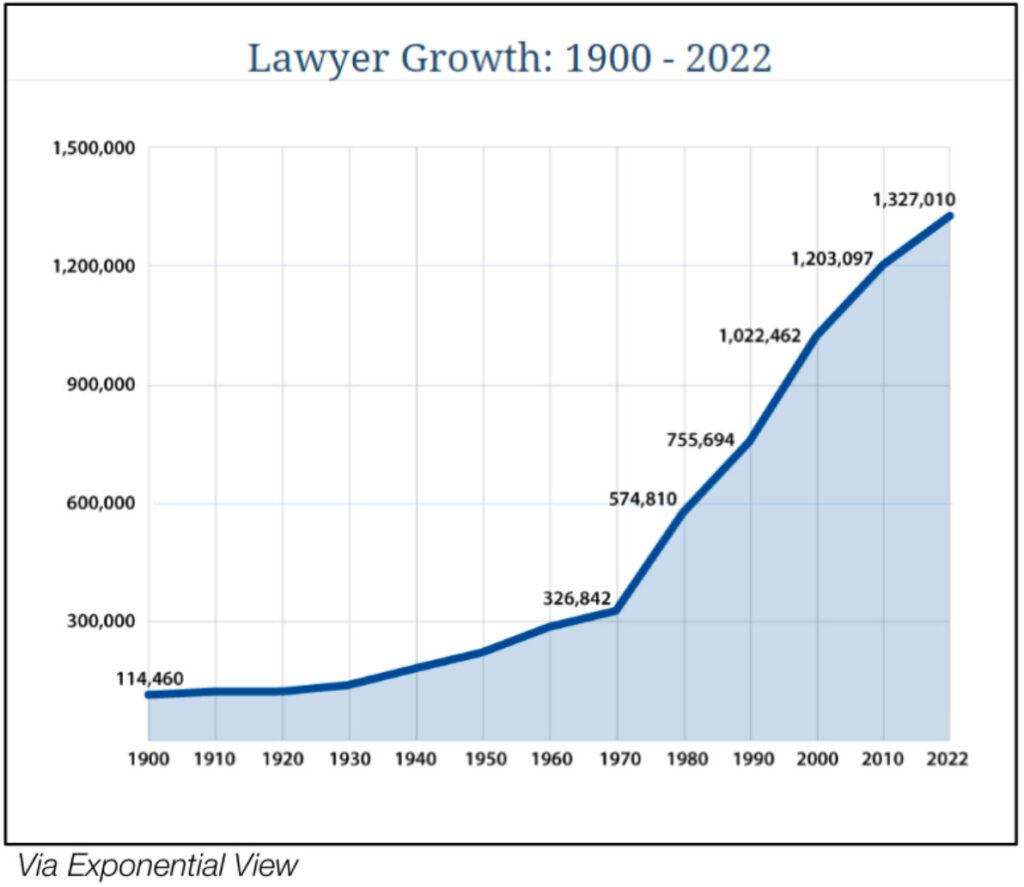 TRAVEL
My daughter is traveling in Morocco right now and I am worried! Anyway, What are the world's safest holiday destinations? Actually, the article goes a lot deeper and is probably worthy of a bookmark for later reference.
These are amazing! Beautiful Libraries Around the World Every Booklover Should Visit.
These are amazing as well! The Regional Winners of the 2023 World Press Photography Competition.
BUZZING
A section where I go on and on about some stuff that happens in my life and anything else that just does not fit in another section above.
I managed to run a total of 30 miles over the weekend, feeling good, less than three weeks until the 2023 Toledo Glass City Marathon. Last year in the same course I failed to hit my goal because it was a freakout heatwave day! The year before I ran a half marathon here and we almost froze to death so…ya just never know here in the Midwest!
This is a fun link for soccer lovers: Ten iconic directors shoot the World Cup. More experiments with Midjourney & AI.
Why do NCAA Championship Final games start after 9 pm EST, come on! Anyway, Connecticut beating every opponent in the tournament by double digits left no doubt I guess.
This blog started with a focus on miles and points and travel. It has evolved since then. Everything below deals with the hobby of collecting frequent flyer miles and points. If you are not interested, you can stop here, thank you.
MILES & POINTS NEWS/PROMOS/MY ACTION
So, I have now managed to get both my wife and my daughter back to the US from our trip in November to Singapore and Thailand. I tried to use American Airlines miles but I am not getting anything good so back to United Airlines miles that work so well, 44,000 miles each flying Thai Airways, Singapore Airlines and Lufthansa. I did look for business class seats but they have about vanished! And I am not burning more than 250,000 miles on each, wow! I saw some for 650,000 miles and I momentarily thought I was in the Delta Airlines website lol. I now need to find my own way back and we still have to book all the local flights #developing.
I guess it is Chase Freedom Flex for shopping at Whole Foods this quarter and lots of use for my two kids' Discover cards on restaurants. They both got the Discover for Students cards when they turned 18 and their awesome dad has been boosting their credit scores ever since 🙂 So, time to register for this quarter 5% promos: Q2 2023 5% Quarterly Categories: Activate, Offers & Suggestions (Freedom/Flex, Discover, Dividend, Cash+ & More).
Several prominent "expert" bloggers proclaimed this Southwest promotion awesome and stuff like that. Earn Promotional Companion Pass with Just One Round-Trip Flight. Goes to show you that "expertise" is really fragile out there…This promotion is awful, why even bother Southwest?
If blogging was a stock…shorting it may be the way to go. Nomadic Matt is retiring: 15 Lessons from 15 Years of Blogging. Since I will not do video because of my face and this blog can not afford to hire a team (blog revenue is $0 since March 21st, please laugh!)…one of these days I should probably look to what comes next.
I have been trying to get under 4 million miles/points for a while…taking a break from travel reward cards signup bonuses right now. Oh, daughter's 90k Chase Ink Cash signup bonus is coming in a few days. If only I could find business class seat awards lately! Just as a reminder, the 175k Chase IHG Rewards Premier card offer ends tomorrow, see below. And I guess at some point we will see the Chase Sapphire Preferred card signup bonus go up to 90,000 points…
15% off code for United Airlines flights purchased by April 30, 2023: UASKIES
MILES & POINTS
HOT CREDIT CARD OFFERS: 75k Capital One Venture X, 75k Capital One Venture Rewards, 75k Chase Ink Business Cash, 75k Chase Ink Business Unlimited, 100k CHASE Ink Business Preferred, 70k Bank of America Alaska Airlines Visa, 60k CHASE Sapphire Preferred, 60k Citi Premier, 45k Wyndham Rewards Earner Plus, and many more, including many AmericanExpress cards, including Delta, Marriott and Hilton cards!  Please check out my Affiliate links. Terms apply to American Express benefits and offers. Visit americanexpress.com to learn more. If you do not see a credit card with my affiliate links, perhaps I could refer you?

This section is about my hobby addiction of collecting frequent flyer miles and hotel points since the early 1990's! SKIP if you are not into it!
As of today, I have burned 501,000 miles/points year to date in 2023 and have 4,217,270 miles/points in the bank. Some do drugs, I do miles lol!
Thanks to US banks, very lucrative travel rewards credit card offers come and go all the time. This section will act as a reference point on the best CURRENT offers. I will designate new material preceded by NEW.
BEGINNERS
The Beginner's Guide to Getting Started with Credit Cards, Points & Miles
BASICS: This travel hacking hobby is mostly about getting the fat Signup Bonus of travel rewards credit cards while of course NEVER EVER carrying a balance. Banks have a marketing budget and are willing to give us many THOUSANDS of miles/points to travel mostly for free hoping to hook us to charge 20%+ interest rates on our balances. The poor souls who fall for their marketing paying these ludicrous interest rates end up subsidizing us responsible consumers who enjoy taking advantage of, cough, such bank marketing budgets! Some of us have been doing this for thirty years creating amazing travel memories…Feel free to ask me questions or post them in the comments.
BASICS: Prefer credit cards from the proprietary points programs of banks, such as Chase Ultimate Rewards, American Express Membership Rewards, Citi ThankYou Network, Capital One Rewards Miles because they are a lot more flexible and are not devalued as frequently. Over pure airline and hotel travel rewards credit cards. Pure cash back credit cards may work for you best and they are getting more valuable as airline and hotel loyalty programs keep getting devalued. Sometimes, a pure no annual fee 2% cash back card works best for simplicity!
The Capital One Venture X card offers a 75,000 point Signup Bonus after a minimum spend of $4k in the first three months. If you like simplicity and looking for one (premium) card, I highly recommend this card (and yes, I have it myself!). It has an annual fee of $395 but it comes with a VERY easy $300 statement credit for travel booked on its excellent travel portal, essentially turning it into a $95 annual fee card. But wait…there is more! On each card anniversary you earn 10,000 points essentially making it FREE! Every dollar of spend earns 2 points and flights booked on the travel portal earn 5 points per dollar. You get access to Capital One and Plaza Premium airport lounges and a Priority Pass Select lounge membership and, this is important, you can add FOUR authorized users FOR FREE who can also have their own Priority Pass Select airline lounge membership. You can transfer your Capital One points to up to 18 Transfer Partners. No foreign transaction fees. Free Hertz President's Circle rental car top elite status. Cell phone protection and PRIMARY rental car coverage. Awesome seats at baseball stadiums for just 5k points each. And lots more. Available with my Credit Card Links, thank you for your support!
Get 75K Miles, Lounge Access & More with the Capital One Venture X Card
The Best Ways to Use Capital One Venture Miles
7 Underrated Benefits of the Capital One Venture X Card
Sticking with Capital One Bank…it is offering 75,000 points for its Capital One Venture Rewards Credit Card. Annual fee is $95, minimum spend required to earn the Signup Bonus is $4,000 over the first three months and the card basically earns 2 points for every dollar. And you can transfer the points out to airline and hotel partners just like the Capital One Venture X card above.
Some of the links are behind a paywall. You can try to read them using Archive.is.
TBB
travelbloggerbuzz@gmail.com
You can join 557 email subscribers to receive each blog post by entering your email address below and then clicking on Subscribe:
Opinions expressed here are author's alone, not those of any bank, credit card issuer, hotel, airline, or other entity. This content has not been reviewed, approved or otherwise endorsed by any of the entities included within the post.