Another TBB post featuring the most eclectic links around the web such as investing sea change, the end of Silicon Valley theme, pandemic lessons, 1.6 million miles/points I burned in 2022, ten personal finance words in 2023, fascinating history of the safe deposit box, we go deeper into crypto, we laugh at not so pure Michigan, 50 best places to travel in 2023, Russian TV just blows, amazing photography and more!
TBB Blog Mission: To Educate. Entertain. Inspire. In That Order!
Support TBB by applying for CREDIT CARDS or visiting our

LINKS

or Donate

You like my blog? Send a link to someone please!
This blog publishes every Friday and some Tuesdays.
Welcome to all new blog readers from George, your diligent curator of the BEST web content I find and share with you. No ads, no clickbait.
PERSONAL FINANCE
Excellent post to start the new year: Ten Words for 2023. Pause, Reflect, Move, Give, Sleep, Simplify, Talk, Listen, Never, Anticipate.
One of my client's banks was acquired by another bank which had her safe deposit box. And she had a very hard time to find another bank that allowed her to keep a safe deposit box. And then I read this article and it all made sense: The quiet disappearance of the safe deposit box. Very educational article, learned a lot about the tricky economics, history, competition and more. And this fact I learned some years ago that shocked me:
…safe deposit boxes are not FDIC-insured — meaning that if a valuable item disappears or is destroyed, safe-deposit customers have little way to get their money back.
Always enjoy reading the investing memos by Howard Marks, another must read: Sea Change. Do not forget though that no one knows what the future will bring so…diversify!
So many scammers stealing from people who fall for their scams, here is the December 2022 Ponzi Scheme Blog roundup.
CRYPTO/FTX/ELONMUSK/TWITTER
This is really good: The End of the Silicon Valley Theme. The companies that define our digital lives have hit a wall. Very interesting reading on what is happening with Big Tech…which is becoming smaller…Archived Link.
Best of Web: How Not To Play The Game.  Magic beans, Bahamian penthouses, old-fashioned fraud and other important SBF-inspired insights. A postscript to Bloomberg Businessweek's
The Crypto Story. Probably the best read in this post…
UKRAINE RUSSIA WAR
From Foreign Affairs: Russia's New Winter War. Could Putin Go the Way of Napoleon and Hitler? Oh dear God yes please! Excellent historical tour of past winter wars involving Russia…

As both sides enter a far more challenging season of fighting, the outcome will largely depend on morale and determination. While Russian troops curse their shortages and lack of hot food, Ukrainian troops are now benefiting from supplies of insulated camouflage suits, tents with stoves, and sleeping bags provided by Canada and the Nordic nations. Putin seems to be in denial about the state of his army and the way that General Winter will favor his opponents. He may also have made another mistake by concentrating his missiles against Ukraine's energy network and its vulnerable civilian population. They will endure the greatest suffering, but there is little chance that they will break.
Reading this from yet another Ukrainian widow will make you as emotional as it made me…RIP hero Viktor!

Russian TV is just so far out there smh: During Russia's New Year special on state TV, they openly addressed the West to say, "Like it or not, Russia is enlarging!" The rest of the clip should give you a general idea as to the mood in the studio.
ODDZ & ENDZ
Must read imho: Three years on, the pandemic — and our response — have been jolting. Here's what even the experts didn't see coming. Yeah, these two were the most shocking…how variable the illness was and how the virus has evolved.
Timothy Snyder's Life as a Lie. On Trump, Santos and Putin.
Time for some laughs, especially for fellow Michiganders. The guys behind the parody "Not So Pure Michigan' YouTube video channel are brilliant. And here is the latest video Lions vs. Packers about the big game on Sunday with playoffs on the line.
TRAVEL
This post explains it very well: The Southwest Airlines Meltdown, What Really Happened.
If you were looking to explore: The 50 Best Places to Travel in 2023.
Great to see! Croatia Adopts Euro & Now Part Of Schengen.
Amazing photography of Chicago's storefronts after dark: The Night Hawk.
Enough Chicago, let's go to space with photos from Artemis I.
MILES & POINTS NEWS/PROMOS/MY ACTION
You may have heard, the Citi Premier with 80,000 points Signup Bonus is ending soon…See next section for details.
For the newbies: Elevate your family travel without emptying your wallet: using points, miles, and the right credit cards to hack your family trip.
As stated in last Friday's post, I have now applied and been approved for a few more Chase Ink cards because, you know, 90,000 signup bonus for no annual fee cards is just impossible to resist! Daughter also needs to call in the Chase reconsideration line to change the mind of a credit analyst to get her approved as well for a third one. If all goes well, we should have another almost 290k Chase Ultimate Rewards points in the bank. I also started the process for the Amex Business Checking account promo which has now expired, it will be good for another 60k Membership Rewards points. And this is how we roll….
Looks like the credit card fee of one of the three approved vendors finally went down to 1.85%. A Complete Guide To Paying Your Federal Taxes With a Credit Card, Updated For 2022/2023.
Chase keeps tweaking (and, in general, slowly devaluing) the ways you can use your Ultimate Rewards points to "Pay-Yourself-Back", here is the complete list for the First Quarter of 2023. Yet one more reason to dump the Chase Sapphire Reserve card imho.
Register for the new Hilton Honors promotion for stays from January 1 to April 30, 2023: Enjoy Double Points on every stay, plus 1,000 Bonus Points each time you stay with a different brand within the Hilton portfolio.
I just matched again my Caesars Rewards Diamond status to Wyndham Diamond elite status. Sadly, it appears the match back to Caesars Diamond status from Wyndham on February 1st is no longer valid, I guess all good things come to an end? For more details: Your January Move on the Status Match Merry Go Round. I never got on the free cruising deal from 2022, wondering if it is still alive, can someone refresh my memory? Feel free to contribute in the comments for other readers to possibly cruise for free…
Scan these just in case you were interested: Here are 10 new Marriott Bonvoy hotels you'll want to visit in 2023.
I went on another United miles burning spree booking another two Business class tickets back to Greece with my mother, just giving us another option for late January. Also, I booked a round trip ticket for my son to come see us in January from Honolulu (if his grandma decides to go back to Greece later this month) and then another one way ticket when he leaves Honolulu for good in February. That one day United sale on Hawaii tickets came in very handy! Will be canceling some of these depending on how things and the weather goes…
Miles/Points Burned in 2022: 1,636,135 <<<<<<—-Muy bueno!

BUZZING
A section where I go on and on about some stuff that happens in my life and anything else that just does not fit in another section above.
Some deep introspective from Mile Nerd from interaction with readers of his blog over the past several years. Personally, I have no patience dealing with these people…
Yes, I am continuing to run and train for the Toledo, Ohio Glass City Marathon in late April. Warmer temperatures sure help! I am also following an online daily workout plan designed for Strength and Core for runners.
MILES & POINTS
HOT CREDIT CARD OFFERS: 90k CHASE Ink Cash, 90k CHASE Ink Unlimited, 75k Capital One Venture X, 100k CHASE Ink Business Preferred, 60k CHASE Sapphire Preferred, 60k CHASE World of Hyatt Visa, 20k CHASE Freedom Flex, up to 30k CHASE Freedom Unlimited, 140k IHG Rewards Premier AND 1 Free Night and many more, including many AmericanExpress cards, including Delta, Marriott and Hilton cards! Please check out my Affiliate links. Terms apply to American Express benefits and offers. Visit americanexpress.com to learn more. If you do not see a credit card with my affiliate links, perhaps I could refer you?

This section is about my hobby addiction of collecting frequent flyer miles and hotel points since the early 1990's! SKIP if you are not into it!
As of today, I have burned 46,700 miles/points year to date in 2023 and have 4,156,132 miles/points in the bank. Some do drugs, I do miles lol!
Thanks to US banks, very lucrative travel rewards credit card offers come and go all the time. This section will act as a reference point on the best CURRENT offers. I will designate new material preceded by NEW.
BEGINNERS
The Beginner's Guide to Getting Started with Credit Cards, Points & Miles
The Basics of Booking First & Business Class with Miles
BASICS: This travel hacking hobby is mostly about getting the fat Signup Bonus of travel rewards credit cards while of course NEVER EVER carrying a balance. Banks have a marketing budget and are willing to give us many THOUSANDS of miles/points to travel mostly for free hoping to hook us to charge 20%+ interest rates on our balances. The poor souls who fall for their marketing paying these ludicrous interest rates end up subsidizing us responsible consumers who enjoy taking advantage of, cough, such bank marketing budgets! Some of us have been doing this for thirty years creating amazing travel memories…Feel free to ask me questions or post them in the comments.
BASICS: Prefer credit cards from the proprietary points programs of banks, such as Chase Ultimate Rewards, American Express Membership Rewards, Citi ThankYou Network, Capital One Rewards Miles because they are a lot more flexible and are not devalued as frequently. Over pure airline and hotel travel rewards credit cards. Pure cash back credit cards may work for you best and they are getting more valuable as airline and hotel loyalty programs keep getting devalued. Sometimes, a pure no annual fee 2% cash back card works best for simplicity!
TOP TRAVEL REWARDS SIGNUP BONUS CARDS
Master Guide to Credit Card Applications: All the Rules You Need to Know, Bank by Bank 
How to Sign up for Chase Ink Cards
The Chase 5/24 Rule: Everything You Need to Know
These two NO ANNUAL FEE Chase Business cards are now offering an amazing 90,000 Chase Ultimate Rewards Points, the Chase Ink Business Cash and the Chase Business Ink Unlimited! Bottom line, I think these are the BEST business travel rewards cards out there right now! The 90k Signup Bonus can be earned after $6k of spend on the cards in the first three months. I am not going to make a fool of myself with recurring "69 reasons I love these two cards", this is not a sales maximization blog ok? You can click to find out more about them and you can apply HERE to support this blog, thank you.
 Ink Card FAQs: Here Is Everything You Need To Know To Get The Credit Card Deal Of The Year!
The Capital One Venture X card offers a 75,000 point Signup Bonus after a minimum spend of $4k in the first three months. If you like simplicity and looking for one (premium) card, I highly recommend this card (and yes, I have it myself!). It has an annual fee of $395 but it comes with a VERY easy $300 statement credit for travel booked on its excellent travel portal, essentially turning it into a $95 annual fee card. But wait…there is more! On each card anniversary you earn 10,000 points essentially making it FREE! Every dollar of spend earns 2 points and flights booked on the travel portal earn 5 points per dollar. You get access to Capital One and Plaza Premium airport lounges and a Priority Pass Select lounge membership and, this is important, you can add FOUR authorized users FOR FREE who can also have their own Priority Pass Select airline lounge membership. You can transfer your Capital One points to up to 18 Transfer Partners. No foreign transaction fees. Free Hertz President's Circle rental car top elite status. Cell phone protection and PRIMARY rental car coverage. Awesome seats at baseball stadiums for just 5k points each. And lots more. Available with my Credit Card Links, thank you for your support!
Why We Think the Capital One Venture X is Best for Traveling Families
7 Underrated Benefits of the Capital One Venture X Card
We have higher Chase United card offers! Chase United Airlines Cards: Increased welcome offers, up to 100K. Respect blogs that DO promote the best credit card offers for their readers while hurting their own pockets. Which means run away from blogs that only write about their own inferior affiliate offers hurting their own gullible readers who are kept in the dark. Anyway, my own REFERRAL LINK has the best offers listed, except the offer 90k United Quest card, use the link in the article instead for that one.
 Chase United 30K Gateway, 70K Explorer, 80k Quest and 100K Club Infinite (REFERRAL LINK)
There is a new offer which could land you 130,000 Hilton Honor points along with a few Hilton free night certificates if…you can afford to devote $15k of spend on the Hilton Business card. If you are interested, please support the blog by applying for the card HERE, thank you!
Hilton Honors Business Card: 130k Points + Free Night Certificate
Remember, you are NOT allowed to ever carry a credit card balance if you ever get a credit card here!
Let me leave you with this…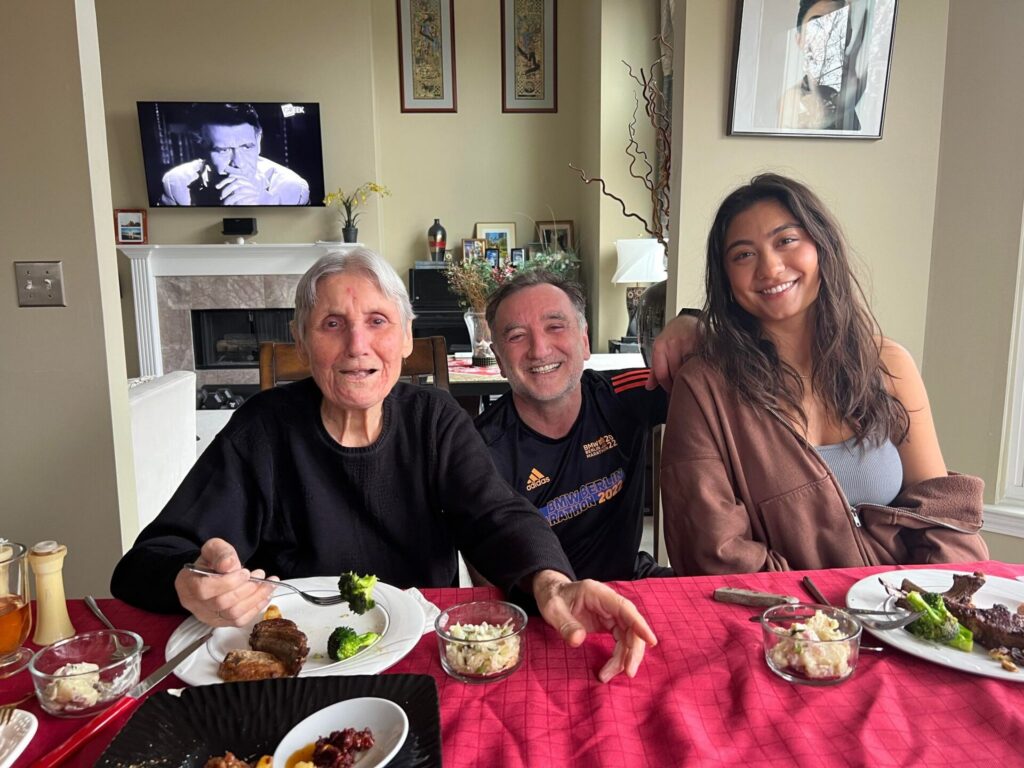 Thank you for reading my blog. If you enjoy it please pass it on to a family member or friend, thank you!
Some of the links are behind a paywall. You can try to read them using Archive.is.
TBB
travelbloggerbuzz@gmail.com
Follow TBB on Twitter @FlyerTalkerinA2.
You can subscribe to TBB below, winners only!
Opinions expressed here are author's alone, not those of any bank, credit card issuer, hotel, airline, or other entity. This content has not been reviewed, approved or otherwise endorsed by any of the entities included within the post.