Another TBB post featuring the most eclectic links around the web such as Investing Superpower, Meme Stocks, Rome2rio, Pooling Points, State of Travel Blogging, Finland memes, Spirit and Frontier get together, tax season is underway, the sad story about the Texas Roadhouse CEO, revisit the latest Havana Syndrome development, watch videos of a baby giraffe, we learn the history behind the long CVS receipts which will surely shock you #notreally and a lot more, enjoy the week!
TBB Blog Mission: To Educate. Entertain. Inspire. In That Order!
Support TBB by applying for CREDIT CARDS or visiting our

LINKS

or Donate

You like my blog? Send a link to someone please!
TRAVEL
At press time of my last Buzz post last week news broke out that Spirit and Frontier Together At Last via the best commentary on the merger via Cranky Flier.
There is a bubble of sorts in the luxury hotel market in Greece. And here comes Mandarin Oriental Opening a Luxury Resort in Greece.
I finally added Rome2rio to the list of Travel sites I recommend. Discover how to get anywhere by plane, train, bus, ferry & car.
These are hilarious! 50 'Finland Memes' That Might Inspire You To Live In The Happiest Country In The World.
PERSONAL FINANCE
Don't get mad if your tax preparer raised the fees to do your tax returns this year. I am very glad I got out of the accounting profession many years ago and transitioned to wealth management. I still prepare individual tax returns but only for my wealth management clients. Last year was really challenging with all the Covid related relief programs and the continued IRS department "difficulties". So, be kind to your tax preparer. Actually, just be kind okay! Tax season anxiety is so high that even tax pros want relief. I think the most critical task faced by the IRS is just clearing all the backlog…and good luck to us all!
The Internal Revenue Service has a brutal backlog of unfinished tax returns from last year, which has triggered more tax-time anxiety than one could imagine for many tax filers. "Paper is the IRS's Kryptonite, and the agency is still buried in it," wrote National Taxpayer Advocate Erin Collins in her 2021 report to Congress. She dubbed 2021 "the most challenging year taxpayers and tax professionals have ever experienced."This tax season looks like it might, quite possibly, beat that record as professionals prepare for continued confusion, unanswered calls at the IRS and more tax refund delays.
I almost lost my head shaking it so violently reading this article: Buy GameStop, Fight Injustice. Just Don't Sell. One year in the trenches of the meme stock revolution.
It has been a year since Mat Bowen, who was the pastor of a small church in Gibson City, Ill., had the dream — the one where Elon Musk, the head of Tesla, urged him to buy Dogecoin…Caught up in the frenzy, Mr. Bowen bought GameStop, too. In July, he quit the church to become a full-time trader, convinced he was joining a fight against financial injustice…"The reason I am still in this, and the reason I am willing to ride these stocks to zero, is for my fellow citizens," said Mr. Bowen, who received his master's degree in divinity at the Princeton Theological Seminary. He cast the so-called meme stock fight in moral terms. "The battle of good versus evil is not just limited to the walls of a church or a synagogue or a mosque," he said. "This is our moment in history for financial injustices," Mr. Bowen, 30, said. "We are here to stay for those financial changes so there can be a free and fair market."  [Are you thinking what I am thinking? This guy probably clicks on "shocking" clickbait headlines and…sometimes you just can not help everyone smh]
Jesus Gonzalez was drawn into the meme stock trade by what he saw as a power imbalance. Mr. Gonzalez, 22, had invested in stocks off and on as a teenager, but "AMC and GameStop are different from any other play in the stock market," he said. "We have never seen a congregation of retail investors who have collectively come together on the internet and formed the largest, most powerful decentralized hedge fund in the world." Mr. Gonzalez, who graduated from Arizona State University with a bachelor's degree in finance last month, is buying more shares of GameStop and AMC, even though his $220,000 portfolio is off 37 percent from its November high, he said. His 34-year-old sister, Ruby Gonzalez, a behavioral health therapist who works at Phoenix Children's Hospital and is studying to become a nurse, followed her brother's lead and invested most of her savings in the two companies. "I want to change market manipulation," she said. The meme stock craze showed her that she could make money off buying and selling stocks, but it also reshaped the way she spends her time. "It became quite the addiction," said Ms. Macauley, who now trades daily, mostly in options. All she has since wanted to do is talk stocks, so she created a podcast with her brother-in-law to do just that. "There is this whole community of people who have built up around the podcast and are invested in me doing well," Ms. Macauley said. "That has been life changing for me. So in that way," she added, using the stock symbol for GameStop, "the GME AMC squeeze changed my whole life." [I bet she makes a lot more in her podcast than trading options lol]

This is excellent: The Ultimate Superpower in Investing. What is it? Excruciating Pain! My fear is that people like the three youngsters outlined in the previous article have not really experienced (yet) such pain and…you won't believe what will happen next! 🙂
The top-performing company, Monster Beverage ($MNST), is the perfect example. It gained over 260,000% over the last 30 years. But in order to reap those incredible returns an investor would have had sit through an 88% drawdown that lasted 6 years, along with a pair of 50+% drawdowns that spanned multiple years as well.
Inflation is the buzz word lately…and this is how it will affect 2022 tax numbers: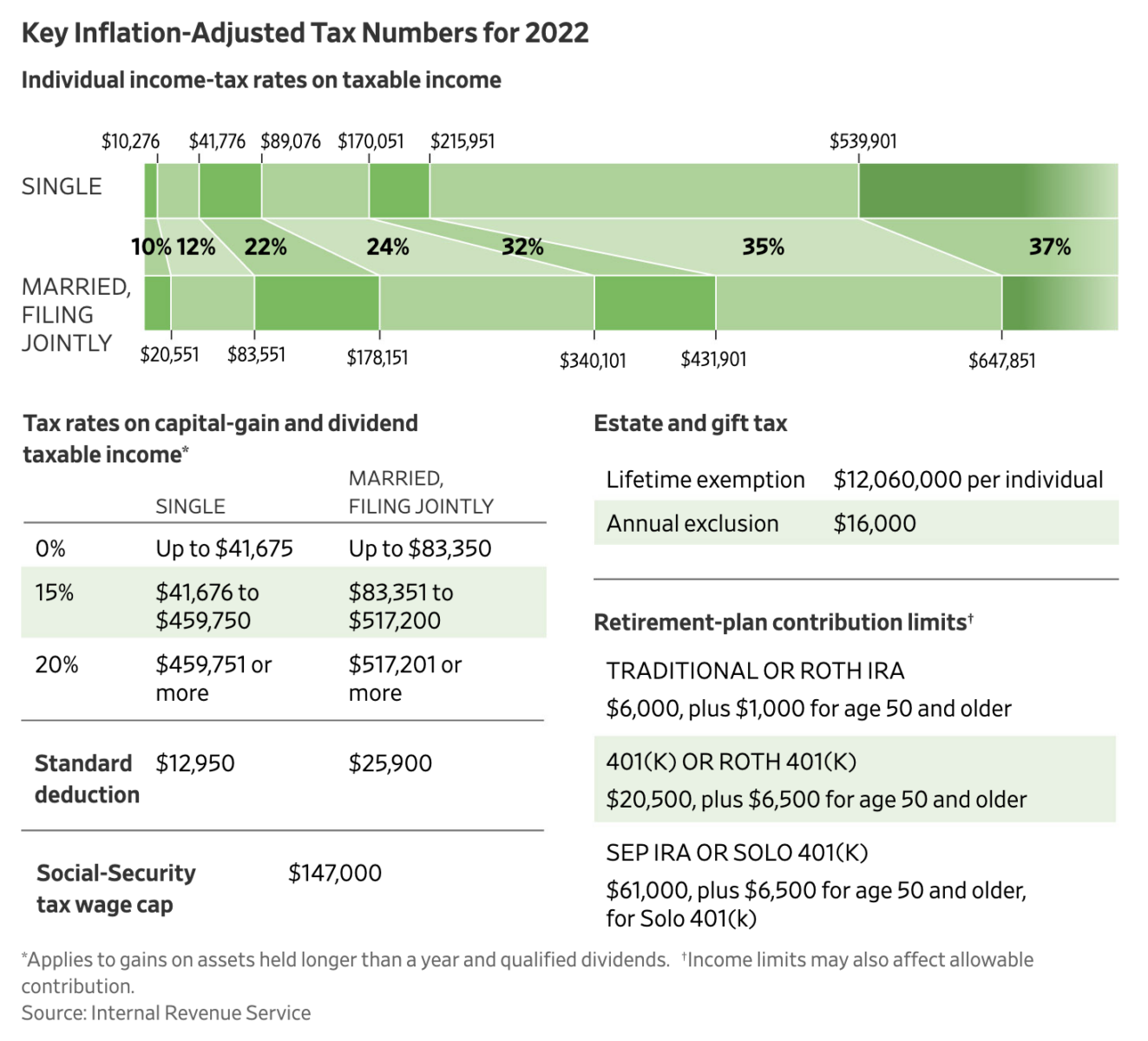 COVID-19
This story, wow! Add another reason I don't want to get Covid! The founder and CEO of Texas Roadhouse caught COVID. 4 months later, he died by suicide. Family and colleagues detail his final days and legacy. It is more of a business story actually as the article does not really go deep in the pain he felt. Only this below which hit me hard as I suffer from tinnitus myself:
In November 2020 he had contracted COVID and since then had suffered from severe tinnitus, a condition in which the brain responds to hearing loss by generating sounds to compensate for the ones the ear is no longer processing. The tinnitus had progressively worsened to the point that it sounded like "a jet airplane taking off in your ear 24 hours a day, seven days a week," says his son, Max Taylor
The mystery continues: Havana Syndrome could be caused by pulsed energy devices. This comes after a briefing given by the CIA briefing given by the CIA last month which said that in the majority of cases, there was no sign of a malignant campaign by a foreign power.
I miss going to CVS stores you guys. Why CVS Receipts Are So Long. It was great learning how this whole thing started. And this zinger at the end:
Customers may grumble about their receipts' length, the employee added, but "as soon as that $10 or $3 [coupon] spits out, they're there to redeem it."
I really enjoyed this video, baby giraffes are so cute!
Amazing photography here: Out-of-This-World Winners of the ASTRO2021 Photo Contest.
MILES & POINTS
HOT CREDIT CARD OFFERS: 100k Capital One Venture X Rewards, 75k CHASE Ink Cash, 75k CHASE Ink Unlimited, 100k CHASE Ink Business Preferred, 60k CHASE Sapphire Preferred, 50k CHASE Sapphire Reserve, 60k CITI Premier, 20k CHASE Freedom Flex. up to 30k CHASE Freedom Unlimited, 50k CHASE United Explorer, 60k BANK OF AMERICA Alaska Airlines Business, 20k CITI Custom Cash, and many more, including many AmericanExpress cards, including Delta, Marriott and Hilton cards! Please check out my Affiliate links. Terms apply to American Express benefits and offers. Visit americanexpress.com to learn more.

If you do not see a credit card with my affiliate links, perhaps I could refer you? Contact me!
This section is about my hobby addiction of collecting frequent flyer miles and hotel points since the early 1990's! Feel free to skip this section and parts of the next one if this is not for you.
Newbies: Via Miles Earn and Burn, we get this great tip:  So as always, don't forget to give card companies a call and say something like "I'm considering closing this card, but before I make a decision on what to do, I was wondering if there were any spend bonuses or retention offers?"
The only pooling I did in this hobby is the British Airways Avios one. But with both kids now avoiding travel with us because we are not that cool anymore (please laugh), I have kicked them off the team pool. More travel companies have started these and the Hilton pooling feature looks good to me. Here is an article about the subject: A dive into points pooling: Which are the best airline frequent flier programs for pooling points?
Chase has changed the three personal Southwest credit card signing bonuses again. They now all come with just 30,000 Southwest Rapid Rewards points AND a Southwest Companion Pass for spending $5,000 in the first three months. The kicker is…the Companion Pass will expire on 2/28/2023. Unless you can use the Companion Pass a lot for a whole year coming up…maybe wait for the signup bonus to change to a higher point haul? Anyway, please support the blog by applying through my Credit Card links only AFTER you decide one of these three Southwest personal cards are for you. Or ask questions in the comments…and no, I won't be doing ridiculous marketing "69 things I love about the Southwest card" posts to get you to apply with my links so I can make money off you. This may explain why nobody has clicked on my credit card links since January 20, sad lol!
We are noticing the banks try to improve the pure airline and hotel cards because the flexibility offered with cards earning their proprietary bank points is just too great of an advantage and rightly so. The Hilton cards all come with the usual fat point signup bonuses AND now with an extra Free Night cert. In addition, we have Chase improving the Marriott Boundless card (available with my Credit Card links under Card Category/Hotel cards) with:
Card earns 3x points on gas stations, grocery stores and restaurants on up to $6,000 in combined purchases per year
Card earns one Elite Night Credit per $5,000 in spend
Sign up bonus of 100,000 points after $3,000 in spend
But, interestingly, there is also a non affiliate offer out there offering only 75,000 Marriott Bonvoy points AND a $300 Gift Card. So, support blogs that inform you of credit cards that do not earn them any money because, simply, they are better for YOU and not for their own pockets! And yes, imho, this offer is better. I am no Marriott Bonvoy fan, full disclosure.
For the record, I think this is a non starter and you should avoid it: American Express Launches Membership Rewards-Earning Debit Card, But It's Weird.
BLOG BUZZ
We are now entering BLOG BUZZ, a section for advanced hobbyists and veterans of this fast imploding hobby and also a section where I go on and on about some stuff that happens in my life because it helps me feel better about myself.
Airfare prices to Europe appear to be very low these days. Son managed to find a RT ticket on American Airlines Honolulu – London for just $578. Yes, it is a Basic Economy ticket but he is still (for another month and a half) AA Platinum Pro elite so that will soften the blow in a way. And daughter found a RT ticket to Puerto Rico for just $159 on Spirit over Spring Break…and I wished her good luck! I think my kids got the travel bug from me.
I also did this just in case I ever get back to Las Vegas: How to Match Hyatt Status to MGM Rewards [2022] Step by Step.
Maybe the salaries over at The Points Guy are going down as sales of their credit cards are going down?
You will not see another link to this blog here. But I thought this post was interesting: The (Honest) State Of Travel & Points Blogging. Basically, One Mile at a Time admits that most of his posts are product marketing pieces simply to sell to his readers because they pay the bills, the clickbait posts are only done because it attracts a lot of clicks by morons and advertisers pay more bills and you may get a trip report once in a while blah blah blah. Oh, he is independent because he has no staff doing SEO and he doesn't care about the revenue at all but he will continue to unleash fluffy credit card sales and hideous clickbait posts for the money, got it? No wonder my blog has no sales and a few clicks now in year nine. But if I ever do what this (let me reiterate this, he is hugely successful!) blogger does it is time for me to wrap it up. Because I just can't bring myself to do posts like these, I.Just.Can't…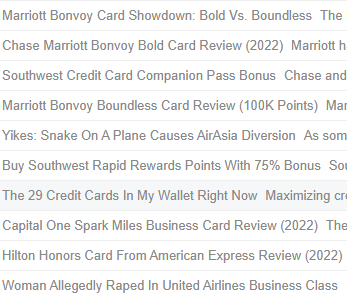 And you have no idea how depressing this is…Trying to respect your time and add value to your life blogging here by continuing to Educate.Entertain.Inspire. And taking the high road and keep delivering and relying on your (three) Paypal donations and the occasional credit card click (my family is #1 in this lol)…none since January 20. Please laugh smh.
Is Nomadic Matt quitting too?
Maybe this is where this whole blogging world is going…Corporate outfits with huge SEO departments, lone bloggers who pump marketing pieces and clickbait "shocking" headlines and a dwindling number of hobbyists not making minimum wage who keep quitting. If I only had a credit card click for every blogger I know who quit! More importantly, what does this sad reality say about the level of intelligence out there smh?
Maybe I am the idiot here smh…But I do love blogging though, maybe it is the suffering like in investing woohoo!
The above should serve as education for aspiring bloggers…yeah, I still get emails from them once in a while.
Letting these off my chest probably turns off some readers. But it does make me feel better about myself because I feel like I let it all out and…go back at it. Discipline and consistency have always been my strong points so enjoy another blog post and you are welcome. 🙂 One day I will quit, I guess the time has not come yet…
Thank you for reading my blog.
Let me leave you with this…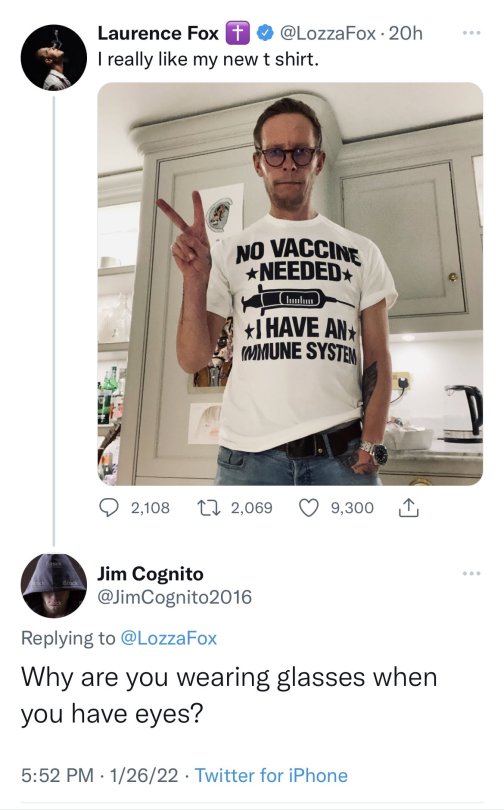 Thank you for reading my blog. If you enjoy it please pass it on to a family member or friend, thank you!
Some of the links are behind a paywall. You can try to read them using Archive.is. Or use 12ft Ladder. Or the Firefox browser.
TBB
travelbloggerbuzz@gmail.com
Follow TBB on Twitter @FlyerTalkerinA2.
You can subscribe to TBB below, winners only!
Opinions expressed here are author's alone, not those of any bank, credit card issuer, hotel, airline, or other entity. This content has not been reviewed, approved or otherwise endorsed by any of the entities included within the post.