Another TBB post featuring the most eclectic links around the web such as 20 IRA mistakes to avoid, the Crypto insanity in El Salvador, Gorbachev's legacy, how I am going to achieve Hyatt Globalist elite status again, what to do to prepare financially before the next storm hits, why you should avoid getting financial advice from a bank, what a $2 million retirement looks like, coolest streets in the world, top 25 islands to visit, Bill Browder amazingly has escaped being flown out some window by Putin's goons, more boosters, amazing photography and Soviet architecture, they sure like to drink a lot at the Vatican and the most important coverage of the crazy frequent flyer miles and points world.
TBB Blog Mission: To Educate. Entertain. Inspire. In That Order!
Support TBB by applying for CREDIT CARDS or visiting our

LINKS

or Donate

You like my blog? Send a link to someone please!
This blog publishes every Friday these days…
Best of Web articles are truly exceptional and MUST reads in their entirety, imho.
Welcome to all new blog readers from George, your diligent curator of the BEST web content I find and share with you. No ads, no clickbait, just amazing content I discover along with my sometimes witty and seldom incendiary commentary.
PERSONAL FINANCE
With so many extreme weather related events occurring in alarming quantity lately, this is very relevant: Preparing Financially, Before the Storm Hits. The article features some websites, one is Risk Factor where you can enter the address of your home and get back results showing the future vulnerability to heat/flood/fire. So, I guess it is going to be warmer in Ann Arbor, Michigan in the next 30 years, as in number of days with temperature over 100 F degrees is going to go from 7 to 15. I am good with that…Most importantly, the risk factors for floods and fire are minimal.  And with plenty of water in our Great Lakes, you know, maybe Michigan is a great location to be in for the long term? The article also goes over insurance matters, shows you how to do a home inventory and how to safeguard key documents. Archived Link.
I posted this article again back in March, now with some updated tax numbers: 20 IRA Mistakes to Avoid. If you have an IRA maybe you should read it.
Heads up on all of you working with an advisor at your local bank, ok? Some advisors are proud to be fiduciaries…since Day One, like yours truly.
When I read this Wall Street Journal article: Here's What a $2 Million Retirement Looks Like in America I just could not help but shake my head…Why are these people still carrying so much debt? And they are all spending way over 4%. Of course, their situations are different, we are all different! Staying healthy is the most important part. Having enough money gives you more options, no guarantees that it will make you happy in retirement. Or ever! Retire to something, find it! Archived Link.
CRYPTO
The answer will soon be…yes? Will This Be the First Country Bankrupted by Crypto? Governance matters!
To date, Bukele claims to have purchased 2,400 bitcoin tokens at more than $100 million. Due to market fluctuations, the government's bitcoin holdings have lost 60 percent of their value. The issuance of the bitcoin-backed volcano bonds are intended to save the country from defaulting but have reportedly been delayed likely due to a lack of investors. Meanwhile, El Salvador's national debt is $23 billion, $800 million of which needs to start being paid to the IMF by 2023.
Bubbly bubbles bursting all around, I guess they were not in it for the art lol: Looks bare: OpenSea turns into NFT ghost-town after daily volume plunges 99% from peak. Do you hear that sucking sound, do you hear it?
TRAVEL
Well, the Department of Transportation now has a "Dashboard" showing what airlines will compensate us for cancelling/delaying our flights. I see a "commitment" to fly us on a different airline if they cancel our flights…I guess we will see about that how it develops: How to find out exactly what you're owed when your flight is canceled, delayed.
Found a cool Twitter account to follow: Visual of Earth.
Cool link: The 33 coolest streets in the world.
Interesting list, good to see several Greek islands on it: The Top 25 Islands to Visit in 2022.
We featured this in an earlier TBB blog post and it is now finally done! It Was a Mystery in the Desert for 50 Years. In a remote Nevada valley, the artist Michael Heizer's astonishing megasculpture is finally revealed. You need to check this out, wow! Archived Link.
UKRAINE RUSSIA WAR
You have probably heard of Bill Browder by now. I thought the guy was a little out there but I must admit I was wrong, he has been warning us about Putin for a very long time, ever since Putin killed his Russian lawyer many years ago. Anyway, this is a fantastic podcast! Bloomberg Radio host Barry Ritholtz speaks with Bill Browder, who is head of the Global Magnitsky Justice Campaign and author of the recently released "Freezing Order: A True Story of Money Laundering, Murder and Surviving Vladimir Putin's Wrath." The founder and CEO of Hermitage Capital Management, which was the investment adviser to the largest foreign investment fund in Russia until 2005, Browder is also the author of "Red Notice: A True Story of High Finance, Murder and One Man's Fight for Justice." 
Best of Web: Gorbachev died. I think Anne Applebaum nailed it with this: Gorbachev Never Realized What He Set in Motion. Here is the Archived Link, enjoy. You bet the Chinese leaders are all about "Do NOT be this guy!"!
Another guy who did not agree with Putin…mysteriously fell out of a window, coincidence? Lukoil chairman Ravil Maganov is the 8th Russian energy executive to die suddenly this year.
COVID-19
There are some people who still have not managed to catch Covid. And then there is this Italian guy who had Covid, monkeypox AND HIV at the same time!
What time is it? It is Pfizer or Moderna time, shoot me! A Simple Rule for Planning Your Fall Booster Shot. Actually, nothing is simple with this pandemic! But with trips to Huntington Beach, CA and Berlin this month…I am going for shot #5 as soon as I can. It can't hurt…I think! Archived Link. Everyone will probably gain something from the updated vaccines.
There is one significant reason to avoid waiting too long for the bivalent shot: It offers the greatest protection against infection from the subvariants it's actually designed around. BA.4 and BA.5 might be with us through the fall and winter—or they might give way to a different branch of Omicron, or even a variant that's entirely unlike Omicron. You'd certainly be better off against this new variant with a bivalent booster than no booster at all. But if you want to maximize your anti-infection shield while you have it, consider putting it up against the enemy you know.
ODDZ & ENDZ
Amazing! Gallery of Physical Visualizations and Related Artifacts.
Amazing photography: Spectacular Winning Images of Best of The iPhone Photography Awards 2022.
Cool Twitter thread: Guide to Soviet Architecture.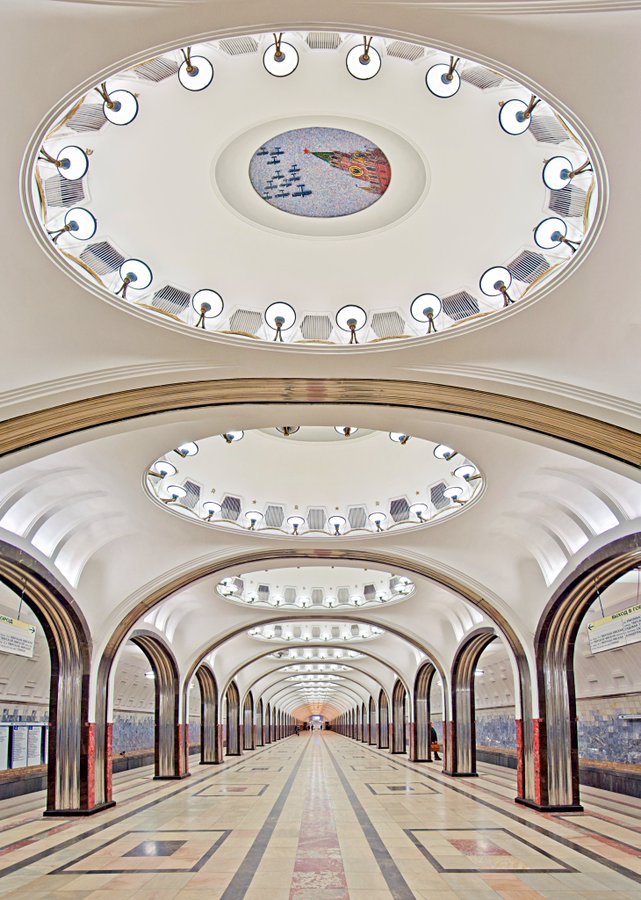 They like to drink a lot at the Vatican!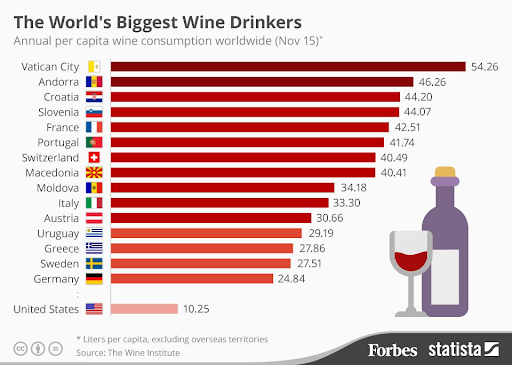 MILES & POINTS
HOT CREDIT CARD OFFERS: 80k CITI Premier, 60k CHASE Sapphire Preferred, 75k Capital One Venture X, 75k CHASE Ink Cash, 75k CHASE Ink Unlimited, 100k CHASE Ink Business Preferred, 60k CHASE World of Hyatt Visa, 60k CHASE Sapphire Reserve, 70k Bank of America Alaska Airlines Business Visa, 20k CHASE Freedom Flex, up to 30k CHASE Freedom Unlimited, 140k IHG Rewards Premier AND 1 Free Night, 20k CITI Custom Cash, and many more, including many AmericanExpress cards, including Delta, Marriott and Hilton cards! Please check out my Affiliate links. Terms apply to American Express benefits and offers. Visit americanexpress.com to learn more. If you do not see a credit card with my affiliate links, perhaps I could refer you?

This section is about my hobby addiction of collecting frequent flyer miles and hotel points since the early 1990's! Skip it if you are not into it!
As of today, I have burned 725,851 miles/points year to date and have 4,877,295 miles/points in the bank. Some do drugs, I do miles lol!
BEGINNERS
BASICS: This travel hacking hobby is mostly about getting the fat Signup Bonus of travel rewards credit cards while of course NEVER EVER carrying a balance. Banks have a marketing budget and are willing to give us many THOUSANDS of miles/points to travel mostly for free hoping to hook us to charge 20%+ interest rates on our balances. The poor souls who fall for their marketing paying these ludicrous interest rates end up subsidizing us responsible consumers who enjoy taking advantage of, cough, such bank marketing budgets! Some of us have been doing this for thirty years creating amazing travel memories…Feel free to ask me questions or post them in the comments.
BASICS: Prefer credit cards from the proprietary points programs of banks, such as Chase Ultimate Rewards, American Express Membership Rewards, Citi ThankYou Network, Capital One Rewards Miles because they are a lot more flexible and are not devalued as frequently. Over pure airline and hotel travel rewards credit cards. Pure cash back credit cards may work for you best and they are getting more valuable as airline and hotel loyalty programs keep getting devalued. Sometimes, a pure no annual fee 2% cash back card works best for simplicity!
If you wanted nothing to do with these miles and points churning related shenanigans and just wanted a no annual fee 2% cash back card, you can not go wrong with the Citi Double Cash Mastercard. And right now it has the highest Signup Bonus ever. Ok, it is only $200 but still it is the highest ever lol. It comes in the form of 20,000 ThankYou Points which you can cash out for $200 if you decide not to transfer them to any of the ThankYou airline and hotel transfer partners. Available here under CardIssuer/Citi.
Citi Double Cash now featuring $200 welcome bonus
Here is a guide with some good travel basics:
NEW: A Lot Has Changed in Travel: Here are 8 Ways to Get Ahead
TOP TRAVEL REWARDS SIGNUP BONUS CARDS
Master Guide to Credit Card Applications: All the Rules You Need to Know, Bank by Bank 
Citibank increased the Signup Bonus for the Citi Premier card from 60,000 to 80,000 Thank You points. Annual fee is $95 and the minimum spend to score the Signup Bonus is $4k in the first three months. The Citi Premier card has a solid earning structure as it earns 3 points per dollar on gas/groceries/dining/travel and 1 point on everything else. Of course, you can transfer your points to mostly foreign airlines and JetBlue. Or you can cash out at one cent per point. Therefore, 80,000 points means $800 less $95 annual fee——-> BOOM, here is $705 in your pocket, you need this $$$ to pay for gas! Read the newbies paragraph above and always think…taking advantage of bank marketing budgets! Available HERE, thank you!
 Citi Premier's Incredible Sign-Up Bonus Is Worth 80,000 Miles Or $800 In Cash
  Citi Premier Card Complete Guide
The Capital One Venture X card offers a 75,000 point Signup Bonus after a minimum spend of $4k in the first three months. If you like simplicity and are looking for one (premium) card, I highly recommend this card (and yes, I have it myself!). It has an annual fee of $395 but it comes with a VERY easy $300 statement credit for travel booked on its excellent travel portal, essentially turning it into a $95 annual fee card. But wait…there is more! On each card anniversary you earn 10,000 points essentially making it FREE! Every dollar of spend earns 2 points and flights booked on the travel portal earn 5 points per dollar. You get access to Capital One and Plaza Premium airport lounges and a Priority Pass Select lounge membership and, this is important, you can add FOUR authorized users FOR FREE who can also have their own Priority Pass Select airline lounge membership. You can transfer your Capital One points to up to 18 Transfer Partners. No foreign transaction fees. Free Hertz President's Circle rental car elite status. Cell phone protection and PRIMARY rental car coverage. Awesome seats at baseball stadiums for just 5k points. And lots more. Available with my Credit Card Links, thank you for your support!
Alaska Airlines miles can be very valuable. Right now, the Signup Bonus offer for the Bank of America Alaska Airlines Visa Business card is 70,000 Alaska Airlines miles. The minimum annual spend to earn the 70k miles is $4k in the first three months. The annual fee comes to $75 and it is not waived in the first year. The card comes with a Companion Fare starting at $121 which could be extremely valuable in selected itineraries. No foreign transaction fees. The card earns 3x per dollar on Alaska Airlines purchases and 1x on everything else. Free bags for up to six people in the same reservation. Available HERE, thank you!
If you are looking to stay in Hilton hotels for free…you can not go wrong with these two Limited-Time Welcome Offers Available for Select Hilton Honors Cards. The Hilton Honors No Annual Fee card gives you 100,000 Hilton Honors points AND a statement credit for $100 after spending only $1,000 in the first three months. THINK about it, stay in Hilton hotels for free, be a taker lol. And the Hilton Honors Surpass card gives you 130,000 Hilton points after spending $2,000 in the first three months. The annual fee is $95 but it is WAIVED in the first year. I wish I could get these cards again…Available HERE.
Remember, you are NOT allowed to ever carry a credit card balance if you ever get a credit card here!
NEWS/PROMOS/MY ACTION
Good resource for that time you may want to do this: How To Combine Points With The Major Hotel Programs & Maximize Your Redemptions.
If you get into them premium cards, here are all the goodies for Authorized Users.  Gift lounge access, elite status, and more. Top cards offering great authorized user perks. I hope the Capital One Venture X current goodie bag lasts…
Nothing spectacular…as in average size bonuses that this time only last for a month. But so great to see competition among US banks! American Express Offering 12 Transfer Bonuses Up To 30%.
Register for the new Best Western promotion: Earn 5,000 BWR Bonus Points.
I got the new World of Hyatt Business Card (see below). After shuffling some credit lines around. I will be canceling my Chase Ink Business Unlimited after transferring its Ultimate Rewards points and credit line to my Chase Ink Business Cash card. I am waiting for daughter's Chase Freedom Unlimited card to arrive which will become the go to card to use for unbonused spend to earn 3% in the next coming year. So, two new cards added and one deleted. Trying to keep this "normal" lol.
ADVANCED TRAVEL HACKING
I deleted ITA Matrix, end of an era for this old travel hacker I guess. I am using Google Flights exclusively now…
Operation Retain World of Hyatt Globalist Elite Status: It's on! I went for the new World of Hyatt Business card offer that will net me 60,000 points after spending $5,000. When I go up to $10,000 spend this will net me another 5 elite night credits. I already have 19 night credits to date, so we are up to 24 then. So, with this new card every night stayed at a Hyatt counts double until 12/31/22. So, I went online and booked me five nights at the Hyatt Place Detroit/Livonia (a Category 1 hotel, normally at 5,000 points per night) at the off-peak rate of 3,500 points per night, for a total of 17,000 World of Hyatt points. For some weird reason, I had to do it in two separate reservations. I will drop off my bag and stop by for breakfast one morning lol. So, these 5 nights will count as 10, so we are now up to 34 night credits. If you are keeping track, all these three Hyatt stays are award stays. I already have booked me four nights later this month at the Hyatt Regency Huntington Beach Resort & Spa for my first professional conference AC (After Covid) and then six nights with a confirmed suite upgrade at the Grand Hyatt in Berlin for the marathon, so these 10 nights will count as 20 so I am now up to 54 nights. I need to hit 60 nights to retain my Globalist elite status and I know I can do another six three nights easily, especially when I go back to Greece. Or I could do a second $10k spend on my new World of Hyatt Business credit card for another 5 night credits that will take me to 59. Maybe I can hit 70 this year…Along the way to reach the top (please laugh)…I am going to collect a few goodies or, more precisely, the official name is World of Hyatt Milestone Rewards, as in one Category 1-4 Free Night, one Category 1-7 Free Night, 4 Confirmed Suite Upgrade Awards, 2 (useless) Club Lounge Access Awards that I will attempt to turn to some Hyatt points, one $100 Hyatt Gift Card or 5,000 points and of course retain my Hyatt Concierge who has been really great, especially with the complex Berlin reservation mixing in several Free Night cert awards and straight points reservations and dealing with several changes to it . Muy bien imho.
Note: I do not have an affiliate link for this new World of Hyatt Business card. Hopefully it will come but do not count on it. I also do not have a referral link that comes WITH the Double Elite Night credit feature which I think it is a MUST. The personal World of Hyatt credit card is a better card imho as it comes with one free night cert at each card anniversary AND another free night after $15k spend. The personal card also comes with 60,000 Signup Bonus World of Hyatt points but the SUB is now earned differently, as in 30,000 after spending $3k in the first three months and then in the form of another 30,000 points that come only as you spend another $15k in the first six months…so be aware about that. Hopefully it reverts back to a straight 60,000 SUB soon. After all these caveats, look for better links for the Business card and only go for the Personal card after taking the above into account either HERE or my REFERRAL link, thank you!
BUZZING
A section where I go on and on about some stuff that happens in my life and anything else that just does not fit in another section above.
Running is going much better…I am starting to believe I can line up and finish the Berlin Marathon #developing. Amazing what a good physical therapist can do!
Wife is back from Malaysia and Singapore. She had wonderful uneventful flights with Singapore Airlines (with miles of course). Nothing crazy happened, no delays, no cancellations, really good service. If only US airlines can do the same in this summer of shame! But her mother is not doing well…and my mother now says she wants to visit us in the US #developing
Had to call the plumber the other day…and I thought about quitting blogging for plumbing lol.
In this crazy inflationary world…the US job market just continues being amazing!
And just like that…I have quit Starbucks. Just lost that feeling…as I am trying to drink less coffee.
Greece has high hopes for its national basketball team with Giannis and bros leading it in EuroBasket2022: Antetokounmpo quartet: Greek Freak bolsters EuroBasket squad alongside brothers.
Let me leave you with this…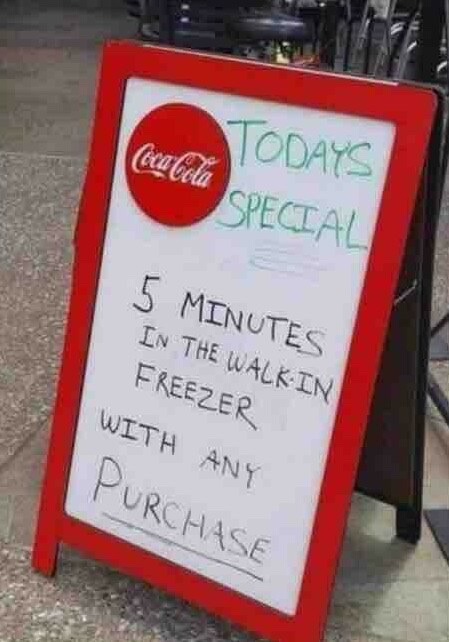 Thank you for reading my blog. If you enjoy it please pass it on to a family member or friend, thank you!
Some of the links are behind a paywall. You can try to read them using Archive.is. Or use 12ft Ladder.
TBB
travelbloggerbuzz@gmail.com
Follow TBB on Twitter @FlyerTalkerinA2.
You can subscribe to TBB below, winners only!
Opinions expressed here are author's alone, not those of any bank, credit card issuer, hotel, airline, or other entity. This content has not been reviewed, approved or otherwise endorsed by any of the entities included within the post.