I have to type some stuff here above the three lines below so these same three lines do not always appear in the short summary in the home page because it just looks weird! So, I just have to keep writing something just for this purpose. In a regular post it is easy as I have a short summary of what appears inside the post but this time is different. Ok, we are good, sorry about that. Stupid things bloggers do most do not understand…
TBB Blog Mission: To Educate. Entertain. Inspire. In That Order!
Support TBB by applying for CREDIT CARDS and visiting our

LINKS

!
You like my blog? Send a link to someone please!
"We are all different. And we all evolve" – Me 🙂
The main point of this post is this so lets get it out of the way first ok? I intend to only blog here TWICE a week, every Monday  and Friday! Starting soon…
So, I burned some of my Starbucks points to get me a Venti (extra large or probably just large everywhere else) skinny mocha (no foam, no whip and extra hot, that's the way I like it!) and sat down at my neighborhood store and wrote everything below in just one sitting. I just started typing…I like to do this once in a while to clear my head and perhaps help some aspiring bloggers out there who may be thinking about getting into this.
In about a month I would be regularly blogging here for almost 7 years. 7 years is an eternity in the blog world! Thousands of blogs have been started in the meantime and thousands of blogs have died. So, give me a thumbs up for regularly blogging for so long! The key word is "regularly" of course. Blogging regularly is DAMN HARD, harder than a non blogger can ever even begin to conceptualize, let alone comprehend! I could expand on this but…believe me! NOT the way Trump says "believe me" lol!
What started as a joke because I was a bit bored and wanted to try out a new thing (happens a lot with me)…has lasted almost seven years. I am blown away by this as much as you are. I would have NEVER EVER in my wildest dreams think I would still be here! It has become a very strong addiction I am trying to kick for several years now. Damnit, it is harder than smoking! By the way, if you did not know already, I quit smoking back on December 31, 2001. I was a regular smoker since my Greek high school days! Yeah, what a moron. But lets not get into that. Lets get back to blogging.
So, this little TBB thing started as a joke and I gave myself three months to see how it goes. Back in the early days I gave it all I got in the content (always in the content, more on this a bit later) and blogged here daily! Which was totally insane. And I spoke my mind…I am not the type to kiss anybody's ass, my independence is sacred! I had offers in my regular job to sell or go to work/merge with other firms and there is not enough money in the world for me to go back to…having a boss. Just not my thing. I could not stand my former boss and really hated that I could not tell him in my performance review that he sucks so bad he is toxic! So…I left lol. I may veer left and right in this post. Excuse moi!
This has always been a curating type of blog. With that I mean…I read a lot. I always loved reading and learning. Every day! So, in a sea of BS, clickbait and hypocrisy I aim to bring you something different, eclectic and positive to your life. And your comments and emails have shown that you like my content. And I really appreciate hearing from you. In order to bring you such content a LOT of time goes in to separate the crap from the good stuff, the ongoing reading, the writing, the patented gif/pic of the day, the joking around, the zinger commentary, the pics, the formatting crap, the technical difficulties, the answering to your emails and comments, the WordPress updates and issues, paying the bills, doing the bookkeeping, filing the taxes, and on and on and on. Combining that with running my firm, having a busy family life, now developing another addiction to running this time and…yep, the time constraints to continue to produce the same quality here is just too much.
Or maybe I am just tired after not getting away this year for a vacation where I usually recharge my batteries. Spending six weeks back in Greece emptying the family home and moving my mother to a nice retirement care community were the hardest six weeks of my life! I was exhausted. And when others tell me "oh, you spent six whole weeks in Greece, how nice"….I cringe inside…if they only knew! Advice: Get your elder parents to at least throw away some crap they hoarded for decades. Do it! You will thank me later!
For a long time, this blog has done everything a blog should NOT do. Commercially speaking. Stuff like: completely ignore SEO, speak my mind against the "successful blogs instead of kissing their asses for backlinks, hardly spending ANY time in monetizing activities, not folding into a blog network like Boarding Area (I like my independence, remember?) , no ads at all and, in other words, the crumbs this blog made was enough for my mind (we can debate the soundness of my mind some other time, thank you) to justify the countless hours spent on it. Ok, that is fine, this blog was never meant to make real money. So, along the way this blog added some indirect credit card links (you know, I LOVE it when I get credit cards with my links for my family because, deep down, this is all about taking money from the banks…yeah, let TPG say that LOL), Amazon links, a donation button and very rarely used referral links. And my marketing insisted of whining here, a daily tweet scheduled when I wake up at 4 am for later in the day, a once a month blog post reminder, and of course stationary links in each post Almost never a DIRECT link…in the rare cases that appeared here it was always disclosed.
At the end of the day (how did this expression ever come up I wonder), this blog made some money and always never came close to compensate my time to make minimum wage! This may sound shocking to some of you but for all you aspiring bloggers, there is a lesson here! What do you want? If you want to make money, perhaps blogging is not for you. Or definitely do not do it like me! Instead, learn SEO, learn how to write clickbait headlines, enthusiastically sell whatever you are going to be selling while appealing (or insulting) the intelligence of others and….then do it consistently! Stamina is huge (in more than one way lol). I was in a unique position to not needing the money here, only some crumbs to keep me going and maintaining a business so I can get me some business cards.  Yeah, this miles/points addiction is at the root of my problems like you woohoo!
This hobby is almost unrecognizable from the good old early days. Back then we may not have had manufactured spending MS opportunities but there were pretty much no restrictions from the banks. It was about CHURNING. Yeah, can any credit card pumping blogger even type that in their blogs anymore? Nope, they are not allowed to! Don't get me started about the consolidated fewer airlines, the confiscatory punishing elite qualification burdens, the ongoing ridiculous devaluations, the fees up the wazoo, the award booking struggles, the relentless move to dynamic award pricing and I can go on and on for a very long time. In other words, this hobby is definitely NOT as lucrative as it used to be.
I lost my train of thought, my daughter interrupted me. She is applying to colleges starting tomorrow and she is flipping out and has this magical ability to transport her flipped out behavior to me. Like father, like daughter I guess lol.
Where was I going with this? Ok, let me get to the point. I NEED to spend less time here…I have been trying so hard for the last several years because anything that has my name has to be my best shot (something my father taught me I guess) and the progress has been equivalent to a turtle racing in a 100m qualifying round! Hell, I don't even go check out my stats in Google Analytics but based on support clicks it…depresses me. I know, it is weird, not a healthy reaction at all.
The solution is clear in my mind about the next step. I am getting there, slowly but steady. Or steady and surely. However that expression goes…
Tomorrow you will see a Best of Web post. I may have a few more Wednesday posts later this month and before my 7th year anniversary (November 12). But after that I intend to only blog here TWICE a week, every Monday  and Friday!
Not sure what happened in September but conversions tumbled. Maybe it was a a bad month. I doubt it. The bank restrictions have not relaxed at all (actually, they have intensified, looking at you Amex!) and the stated quota minimum to hit ten credit card conversions per month is a pipe dream judging from the clicks in the last two months. So, when they take my credit card links away this blog will only post once a week with some Best of Web type links. Until then, those Best of Web type links will be incorporated into the Monday and Friday posts.
The comments will likely take a beating and I will miss that. But it never crossed my mind to kill the comments section. Ever! When I call it quits some day in the future I will take the comments down with me! The captain always goes down with the ship!
I am down to 118 blogs I follow in Feedly now. It was 119 until yesterday when I deleted Travel Is Free when Drew started interviewing and linking to TPG coworkers. Actually, Drew joining TPG was a HUGE factor to me to purge stuff and lower my time TBBing here. When a blogger I used to admire gives in and goes to work for TPG you know…there is no escape lol.
I intend to use my TBB savings time in more productive ways. Continue my running and hopefully completing my first marathon in Detroit in less than three weeks. Maybe start writing again at the Wall Street Journal now that my eyes are not insulted by these blogs.
So, I am not going away, I am just going to be posting less. And reducing the length of my posts aiming to be even more eclectic. Unless you guys go nuts on my credit card links and then I am back to three times per week lol. Or we manage for Ingy to get out of the hole blogging so much lately because he needs the money it appears and return to claim his crown as the TBB troll. So, blame him for making me do this! And maybe thank him for keeping us company for so long. And reminding us that credit is our most important asset bwahahaha.
To the two readers who donate monthly to my blog please cancel it, it is not fair to you. Thank you for your support!
We still have a democracy here. Read what you find valuable. Support it. If you don't…it goes away!
Stay healthy my friends!
Update way too early in am on October 1st: Maybe in 2020 I go down to a once per month posting just like Mile Nerd does now. He misses it of course (how could we not?) but he appears to be much happier, here it's his hilarious October post just posted.I just reread my post and I left out so many points I wanted to make. Oh, and the mother of all droughts continues, WOW! Ok, going down to two posts per week starting NEXT week!
The patented TBB gif/pic is next…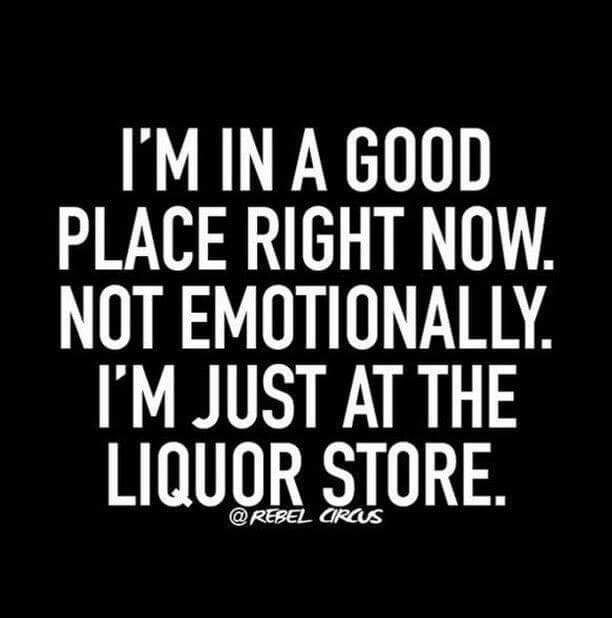 TBB
travelbloggerbuzz@gmail.com
Follow TBB on Twitter @FlyerTalkerinA2.
You can subscribe to TBB below, winners only!
Opinions expressed here are author's alone, not those of any bank, credit card issuer, hotel, airline, or other entity. This content has not been reviewed, approved or otherwise endorsed by any of the entities included within the post.