TRAVEL
Must.Watch.Now.Wow
This is Shanghai from Rob Whitworth on Vimeo.
Best Views in the Norwegian Fjords. By Eye & Pen.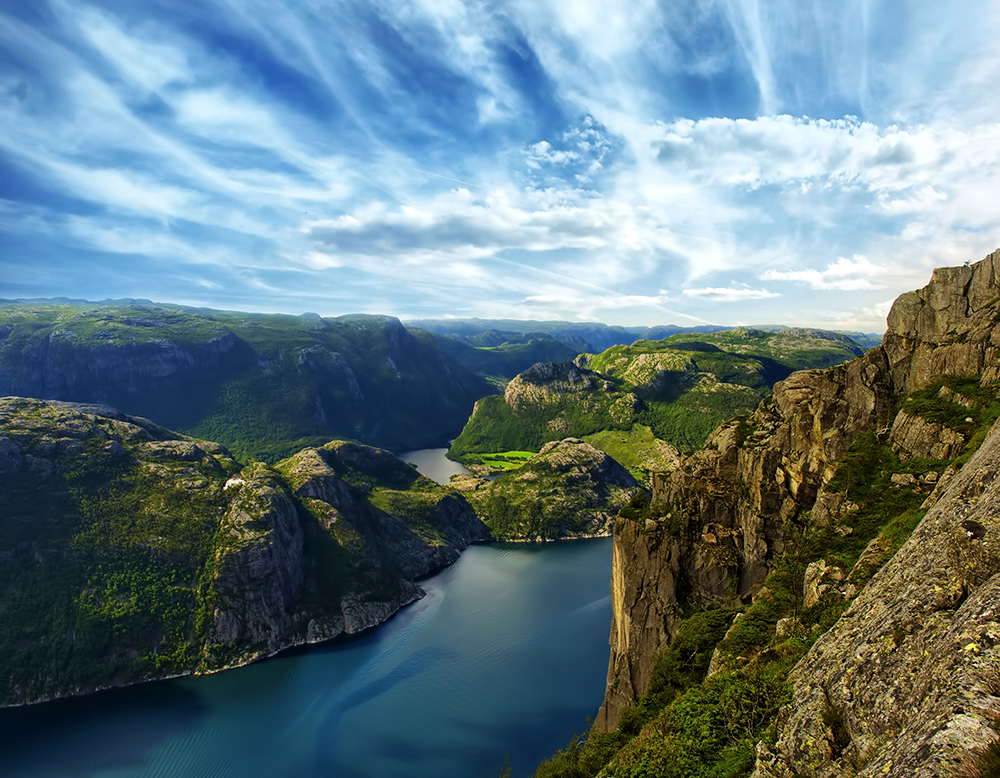 6 Things You Shouldn't Miss (But Might) in Helsinski, Finland. By The Blonde Gypsy. Unique stuff just like her buddy Nate of Yomadic.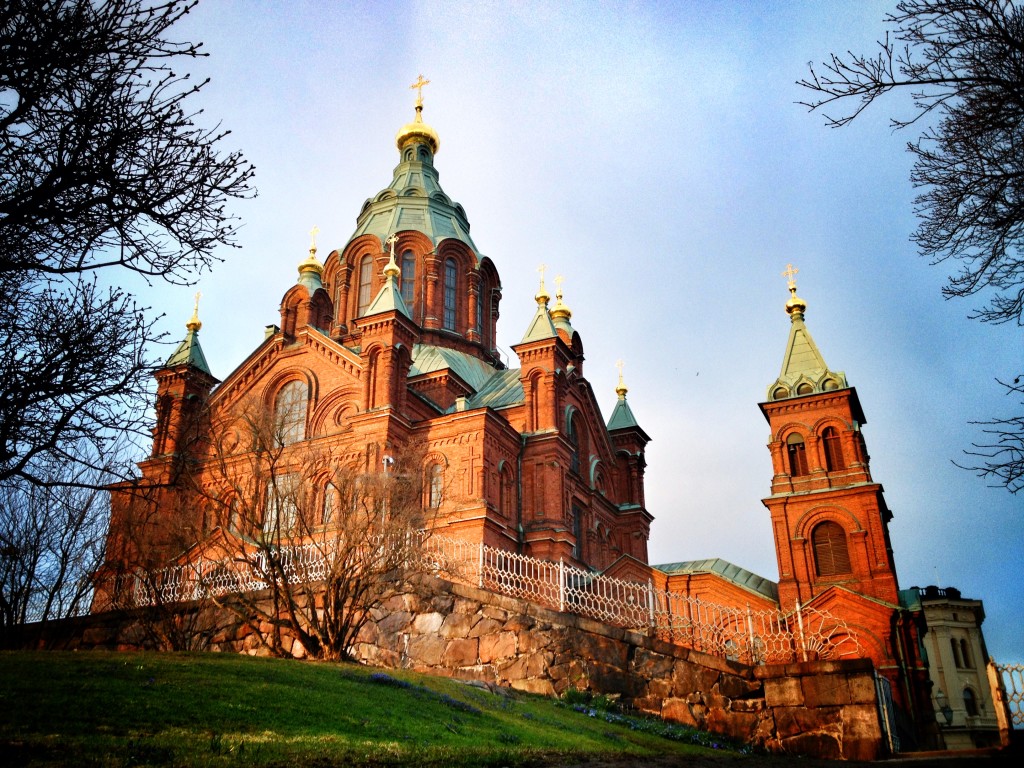 MILES/POINTS
I woke up to an email by Milepoint telling me I can earn 1 Million miles by this new company Wall and Main. Well, you know, adrenaline skyrocketed immediately and I started reading it. Then I saw I can earn 1 Million United miles if I paid $30,000. 3 cents per mile, not a deal to me! Heck, not a deal to MOST people! But I am sure there are some very high net worth people who may do this if they immediately turned around and burned the miles on First class tickets they were going to use cold hard cash anyway.  Jeff at Indulge the Wanderlust had an initial reaction to this which highly correlated with my initial reaction.
So…I was intrigued indeed! At the very least, this company bought a crap load of miles from United and was going to market the heck out of them and sell at a nice margin. Sounds like a good business plan to me if these sell fast! Oh, the crowd funding aspect of it all. Look, this is going to be a wide open field with the Securities and Exchange Commission it APPEARS. Looks like a much easier way to raise money for smaller companies without all the necessary torturous process they had to go through. BUT it will attract a whole lot of characters in this new area. The Feds clearly believe that the advantages outweigh the negatives and are watching all the new players (there will be MANY more). I was so intrigued that I even watched a webinar the Walls and Main executives held. Even Seth of The Wandering Aramean (please get a better wall sign!) and Randy Petersen were there. I listened intently and I even asked a few questions. One was how much the company paid for the miles to United. Obviously, that was not answered and I did not expect it! I have no idea what the future holds for the company. I think these packages will sell and they will have a nice database of people who obviously have money. As a miles addict this of course is not for me and you. As an investor, I would steer clear from crowdfunding in general, just too risky. First rule of money is: Don't lose money.  The issue came up and it was reiterated that Randy Petersen and Milepoint had NO financial interest in Walls & Main. My question on that is why this appears in the home page of Walls & Main?  "These packages are a 'must buy' for any savvy traveler." Randy Petersen Founder of FlyerTalk and MilePoint.  I pride my independence deeply as Randy Petersen mentioned in the webinar. Having this statement show on the W&M home page just does NOT look good. And learning it via a Milepoint email and then reading it again at a Boarding Area blog just does NOT look good. Perception is reality, please work at it!
Citibank's Thank You program is going from bad to worse. I am not bothering anymore.
ON MY MIND
No mas.
Gracias.
ODDZ & ENDZ
20 Gripping Photos of Extreme Weather.By Mashable
Extreme Photographer Takes a Viral Portrait Over Hot Lava With His Feet On Fire. By Dashburst.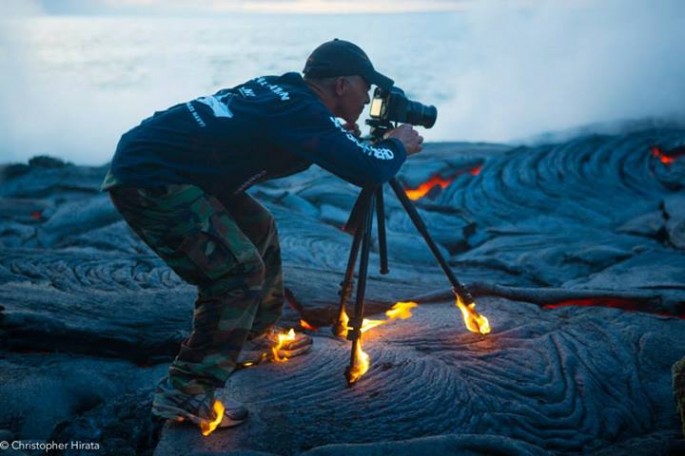 15 Volcanic Eruptions as Seen from Space. By Twisted Sifter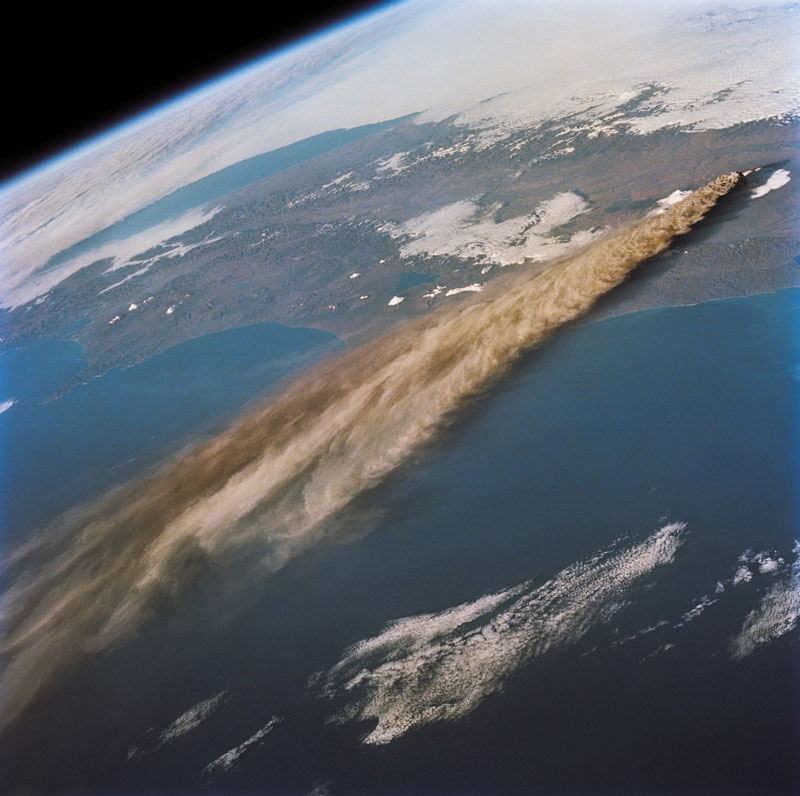 BLOG BUZZ
Note: This section is intended for long time readers and miles/points addicts who follow the blogs in this space.  Readers not familiar with this crazy hobby could skip this section!
Gary Leff of View from the Wing appeared in the Colbert Report!

I found it hilarious, thank you for the laughs! Well played, well played. TBB  executive team immediately decided to grant you a week reprieve from messing with your credit card pushing posts, so…have at it, you clearly earned it! When TBB laughs so hard TBB gets very charitable and tends to be less critical of blogs:-)  (hint,hint).  I am amazed they shot for so long, he explains what happened here. I think there was a staff meeting at the world headquarters of The Points Guy Inc; if I was employed in the PR dept I would be worried for my job! Oh, and I do not have a crush on you like that other blogger, wherever he is at the moment;-)
On a second thought, is Gary really an expert if he let his miles expire? Loved the facial expressions, you have talent! I also loved the Cello guy who "he gives as much as he receives" Lol.
Traveling Well for Less said goodbye to First2Board. Wish you the best!
The more Frequent Miler writes about Discover card rewards the more I am convinced this card does not belong in my pocket!
Mommy Points followed up a creative lead in to an article about credit cards (thanks Dad!) to another one titled "What Makes the Chase Sapphire Preferred the Best Reward Card?".
And then I look at the credit card carpet bombing at The Points Guy and I immediately feel better about Mommy Points:-)  For crying out loud…the Priority Club can be had for 80k pts instead of the cha ching 60k posts, come on!!
And this is a general trend around the blogosphere I am covering. More.Credit.Cards.Content  I wonder if the banks are pressuring all you bloggers lately? How come not many blog posts about churning lately huh?
Delta Points said that Delta reps will not think outside the box for you. And we should do our own homework. Wow!! A whole post without an affiliate link, what a shame:-)