TRAVEL
Cutest ad of the year according to Adweek is this one by Ibis hotels (HT to A Luxury Travel Blog)
Saverocity had a great piece on cruise ship jobs "A Rough Guide to Cruise Ship Hierarchy and Cruise Ship Mafia". Matt used to work on cruise ships so he has an inside knowledge. At times, growing up, I thought it would be a riot to have a job on a cruise ship. The "Love Boat" and all!
Please do NOT go swimming in Quingdao, China. You may be confronted by older Chinese women in bandit masks and too much algae!
Per Wall Street Journal's "Airline Fees Keep Climbing" by Susan Carey: "Actual ticket prices account for just 70% of the revenue at major airlines, down from 84% in 2000, according to the Department of Transportation. Fees tacked on for checked luggage and reservation changes alone rose to a record $6.1 billion in fees last year, up from $5.7 billion the year before. Overall revenue was $159.5 billion last year."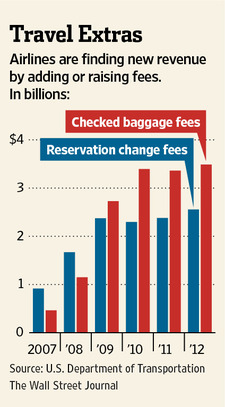 The guy who built a 1970s Pan Am 747 airplane in his garage. By Messy Nessy Chick. Wow, this guy sure qualifies as an "airplane nerd" all right:-)  And check out the video with a quick tour!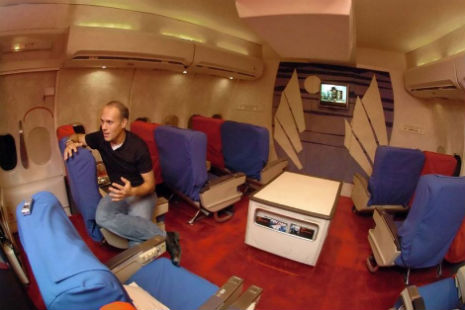 I have never bought travel insurance. It is very likely I will never buy it. Only insure catastrophic losses in general. Let's move on.
Southwest told its pilots and flight attendants to get their passports by the end of 2013. By the Airline Biz blog at the Dallas Morning News.
MILES/POINTS
If you are interested to learn all about the latest Aeroplan program devaluations changes, you should check out this post by Canadian Kilometers. It is split into four parts (see links on top).
Mattress running in…Egypt? Anyone? Anyone?
I can not remember the last time I used cash! Less than a month to go for me pulling out the Chase Freedom card to get the 10 points per transaction goodie. August 1st is the magic date when the Chase Freedom cards turns into a 10% dividend card at the end of each year (how boring!). Now I will have to start thinking again how to maximize the points for purchases under $10. Grrrr….the problems we face in this hobby:-)
ON MY MIND
I have moved the Blog Buzz section to the bottom of the blog posts. And I made a note at the top of it that the section pertains to the veterans of this hobby who follow most miles/points blogs. And I will include links to the stories and my digs when they are justified and constructive. If my comment is to make fun or critique a blog posts (usually because of its reason of existence was just to push another credit card to its unsuspecting readers) I won't be adding the link. I think that is more fair and could convert some reader who is not into miles/points to understand where I am coming from and….just make a little better sense of it all.
Excuse the Blog Roll on the right hand side of the site. I just never got back to that section after the web designer showed me how to play with it. I am not that narcissistic to only have my website up there…I just move SLOW. Priority is to sift through the blogs and feature the ones I find worthy here. If I take time away from THAT…I feel like I let you down.
ODDZ & ENDZ
Toilet paper roll art. By Anastasia Elias. Found at memolition. Wow, talk about unique art!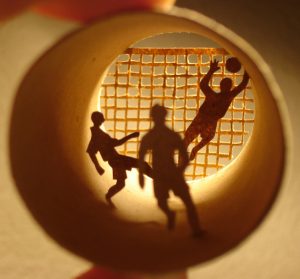 Haunting Black and White Portraits of Homeless People by Lee Jeffries. Found at Bored Panda. I am haunted for sure!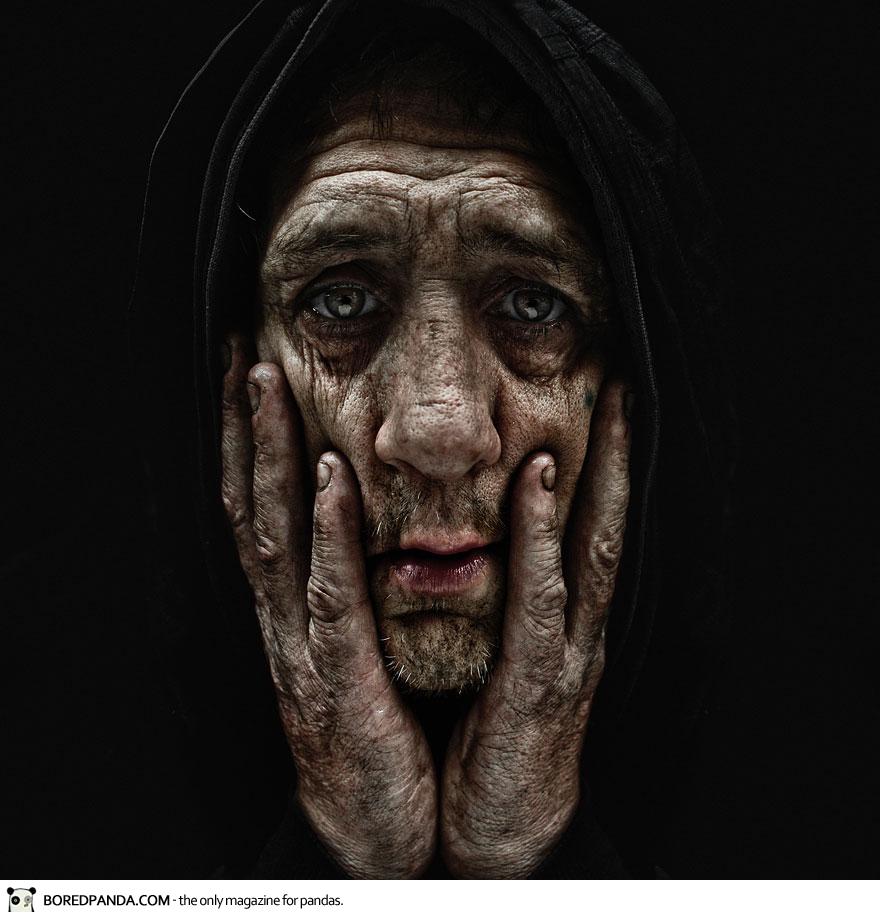 BLOG BUZZ
Note: This section is intended for long time readers and miles/points addicts who follow the blogs in this space.  Readers not familiar with this crazy hobby could skip this section!
Oh great, another youngster interviewed at Million Mile Secrets who discovered Frequent Miler his hero…in March of 2012! Welcome to blogging Grant, you have NO IDEA what you are getting yourself into! So, let's see how fast YOU get affiliate links:-)
Thank God the Hawaii trip report by Million Mile Secrets is over! Final installment ended with a picture of warm nuts and suspenseful colorful commentary such as " I loved the mashed potatoes!" and "There was a built-in remote control." and "Soon we took off, and it was time for the warm nuts."
OMG! It has been now TWO days in A ROW that Frugal Travel Guy (the blog) did NOT have any affiliate links in the body of the post (unless I missed them). WTH is going on??? What am I going to be writing about here, come on? Is FTG (the blog) messing with my livelihood? I can't believe it. Should I buy some Internet Brands stock and then start complaining that the blog is not maximizing profits for its shareholders? Lol.
Delta Points asked "want to know the 10 most viewed Delta Points posts from DELTA Corp?". Since you asked, nope!