Fairly short blog post, it was a slow quality content day.
TRAVEL
House of Sun. INCREDIBLY STUNNING Vimeo video "House of the Sun". It is a timelapse video of Haleakala volcano in Maui. Found at the Adventure Blog.
Well, this is unusual. Have you ever seen pics from a Cairo slum? Me neither. When the writer calls it one of the "most desperate slums", you will see why.
Hack My Trip wrote "Travel Industry Adopts Biometrics, But Will Customers?". Very thoughtful post about how travel companies are adopting more techie ways of "enhancing" experiences. What I found totally absurd was this:
There is the example of the Ushuaia Ibiza Beach Hotel that links RFID wristbands to a guest's Facebook account so they can scan them at signposts throughout the property to send automatic updates to their friends.
Say whaaaaaat? Are these guys serious to do this? Actually, they are. "The hotel's director of marketing says: "We can't disconnect from social media even when we're on a beach in the Mediterranean.""
What a photo!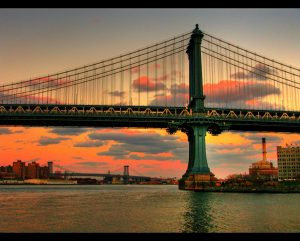 MILES/POINTS
According to this article, looks like Google Wallet is a flop that has already burned $300 million! The answer is: lose some more, let us earn more miles:-)
Just Another Points Traveler shows us how to fly one way to London from JFK for just 13,000 Virgin Atlantic miles and $98 in taxes/fees.
Cranky Flier asked Korean Airlines for a statement  (in the comments) about the demeaning move by Delta and they replied with this mega corporate speak statement below. I am wondering if they are working behind the scenes to stick it to Delta.
Korean Air has an incredibly strong, loyal customer base and premium service offerings that will continue to attract new customers to our airline. So we're optimistic about this change.

Our relationship with Delta spans more than a dozen years, and relationships change over time. Korean Air is now the largest Asian airline in the Americas and largest transpacific carrier, rankings we did not enjoy when we started our relationship with Delta.

Korean Air has a very long-term point-of-view and, in the long-term, we know all relationships evolve. That's why, over the past decade, we have grown our own strong presence and network in the Americas: 11 gateways, over 200 flights each week between the Americas and Seoul (if you count each way.
BLOG BUZZ
Well, Million Mile Secrets is back with the boring Friday interviews. And only four comments, come on, let them hear the feedback:-)
Going through over one thousand blog posts per day (quickly)… I am at a loss for words with what my eyes see. Do some bloggers really have no pride at all what "product" they are putting out there? They are so eager in reviewing a new flat bed product or telling us how to get the new card product or whatever filler stuff they can come up with to push more credit cards! Yeah, I know, it is capitalism, choose not to read it. I can't damnit, I review blogs, it is my professional (huh?) duty to review them so I do not miss anything worthy to feature here. As you can see, not much is featured:-) That was a mini rant, you missed those from the early days?
ON MY MIND
I took another nap today and it was super awesome. Maybe I am making this a habit? Or simply am getting too old? It would really help a lot if I did not stay up so late every night to work on the blog! Hope you like what you read here. Let me know and especially let me know what you do not like and why! If you like the short time you spend here please forward my blog's link to others who you think may find it useful. Thank you.
Will be a busy weekend, bunch of end of year related functions to attend! USA beat Jamaica in World Cup Qualifying after a wild finish, hooray!
ODDZ & ENDZ
30 Perfectly Captured Bird Photography. By Francesco Mugnai.Must Click!
Amazing Finger Paintings by Iris Scott. By Bored Panda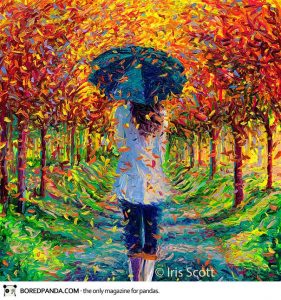 The epic shot of Tony Parker in the first game of the NBA Finals with five seconds left to beat the Miami Heat…in slow motion