We bring you the latest miles promotions, new BofA card, Fiji with miles, Soviet Union circus buildings, talk about debt levels, get on a bus in Lusaka, go for a stroll around Saint Petersburg, meet the Sami people, talk about blogs in the Blog Buzz section and more…
TBB Blog Mission: To Entertain. Educate. Inspire. In That Order!
You are likely seeing the final days of this blog at its present form. The latest tech difficulties and almost complete lack of support this month is making me finally see the light at the end of the tunnel…and it is a train, not the buyout offer I was counting on lol. Or maybe it's the summer?
Lets catch up with all the miles and points action first:
Click HERE to see what is your IHG Rewards Club Accelerate Offer. Mine completely sucked as usual. Then I tried to see what is the offer for my wife and got locked out and must call to unlock her account. And when I call from my cell phone it thinks it is me. Phuuuuck!
Decent promo by Wyndham Rewards, register first. Maybe you can combine/stack it with another promo and may even make it worthy of a mattress run, we haven't seen any of those in a while! Then again, we are talking about Wyndham here. If they change the terms after they read some of the blogs, just be aware that they have done it many times before and instead of being upset at them maybe you should be upset at some of the blogs too? And I swear the Wyndham spokesman makes me vomit even more than that annoying Trivago guy!
Pick up some easy Alaska Airlines miles in its latest "Dash for Miles Challenge" promotion. You can stack this one too!
Bank of America is entering the premium travel rewards credit card market with a new card as well. Well, not sure if this qualifies as a premium card with a $95 annual fee. Hey, for 50,0000 points signup bonus you  can get it and then cancel it right after you burn the points and well before the annual fee comes due #freetravel. BofA continues to try to hook you by making you park your money with them to earn more points. Which leaves you exposed to repeated offers to buy "advice" from its Merrill Lynch "advisors". You have been warned.
How to get to Fiji with miles. One day I will make it there…
On the bus from Lusaka to Livingstone. Talk about an experience with the locals!
Moving through Saint Petersburg. Awesome video.
Some of these are hilarious! 12 Shocking Things I Learned by Working as a Butler at the Plaza Hotel.
Thanks to the credit card salesmen in this space: U.S. Credit-Card Debt Surpasses Record Set at Brink of Crisis.
This is so cool. You type your zip code and you find out what music is the most popular in your area!
The Historic Circus Buildings of the Soviet Union. You know I love these, something about their natural ugliness 🙂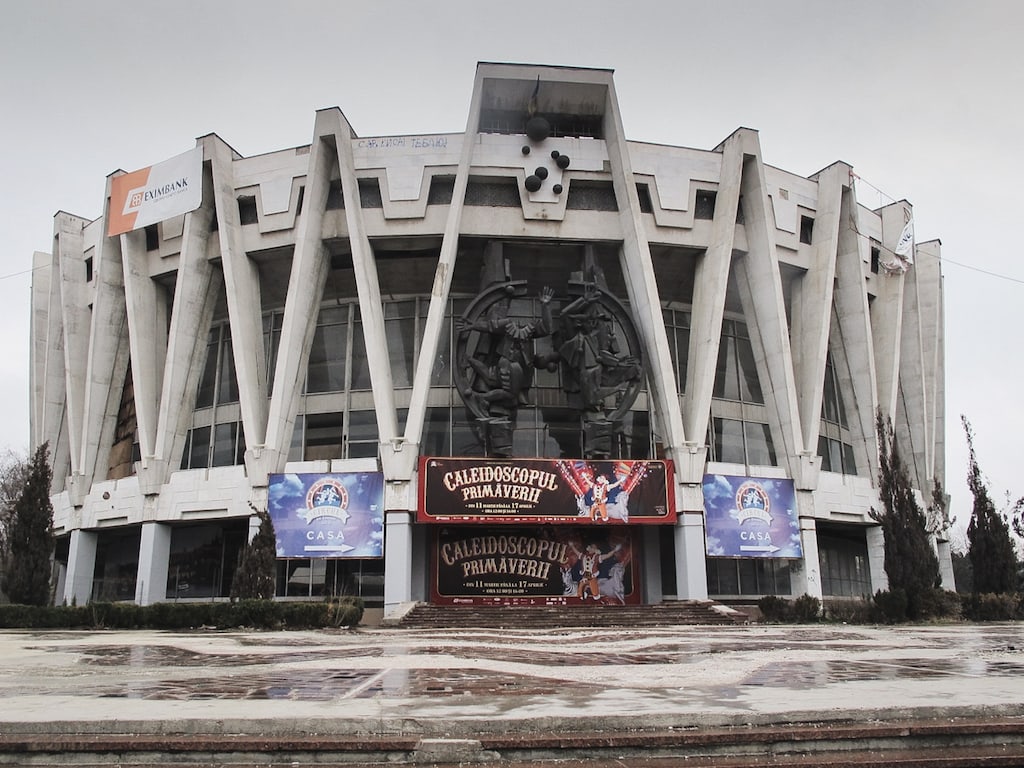 Rare old photos of indigenous Sami people. Sami what? The Sami people (also Sámi or Saami), traditionally known in English as Lapps or Laplanders, are an indigenous Finno-Ugric people inhabiting the Arctic area of Sápmi, which today encompasses parts of far northern Norway, Sweden, Finland, the Kola Peninsula of Russia, and the border area between south and middle Sweden and Norway. I am sure your Titan blogger told you all about them…
The hidden Buddha. Outside Sapporo, Japan
. Actually, this is a cemetery. What an incredible design!
BLOG BUZZ
This section is for advanced level hobbyists and veteran blog readers & personal rants & stuff
As of typing time, the Windows Update in my PC has been going on for 30 hours strong. The mother of all Windows Updates! I will let it run overnight again. It is in the "Shutting down" blue screen stage. Is it okay to power off now and restart it and pray as I don't think this is ever going to end? Amazing I have kept up a blog for almost five years not being up to tech speed as many other bloggers!
How to check how far along you are in the Chase Freedom Quarterly 5% category spend. Been rocking the restaurant spend this quarter, moving on to the 5% Discover category soon!
One of the most annoying ways to sell more credit cards in this hobby is not how blogs like The Points Guy and Million Mile Secrets make their employees open their wallets and pretend to go over all the credit cards they have. Nope, I mean that is what you expect from them anyway being in the credit card sales business. It is having a Credit Cardt "Draft". Started at Points With a Crew and now copied by Monkey Miles. Come on!
The Points Guy has been keeping a miles/points valuation guide. If you think this is credible info I have some wheat fields in Greece to sell you! Amazing how most of the valuations keep going up or staying level! They had a hard time over there to lower the AA and Citi Thank You point valuations 1/10 of a penny. They probably cost themselves thousands of credit card sales commissions going that route, sad!
You know what is more sad over at The Points Guy? Being so late on all worthy news, WTF! So many staff trying to sell more travel rewards credit cards and by the time they get to the news…is probably over. Case in point: The latest AA Business Class award space that opened up…they wrote it last, as usual. And, you know who you are, do NOT HT TPG about this "news", come on!
I swear when I decide to do something else…I will change this blog to a once a week mega rant and just hammer these guys that everyone tries to kiss their ass. Speaking of ass kissing…smh…
Live and Let's Fly – Sorry TPG, I Can Assure You United Business is Better than Economy Class on ANY Airline
Because I could go on forever….It is amazing to me that not many blogs have called it quits in this super crowded space. 95% disappear and you will likely not miss a beat. On the other hand, if TBB quits…Just like a stock market correction, it is not a matter of if but when. Or maybe I kill the Sunday post as well and reclaim my weekends and sprinkle my Sunday type eclectic posts in a weekday as I accumulate enough material. Mile Nerd does not post on weekends…maybe I go that route. If you say in the comments "don't do that TBB!" I will ask you "would you do it for less than minimum wage…for almost five years?". Hell NO! Because you are not…insane! Oh wait…As I tell my clients in this amazing bull market: "Enjoy it while it lasts".
Doctor of Credit has been placed on a link freeze here at TBB. Just way too much ass kissing to View From The Wing. Ass kissing is not my style! Discuss. Or…don't.
One less card to go, I closed my Amex Blue Cash card. RIP my little one, you were golden for a while there…It was nearly as bad as saying goodbye to Fluffy, our beloved cat. So so sad!
One more, as I was going to bed…saw this thread, the replies are super hilarious! It's about my "favorite" blog in this space…
And I leave you with this…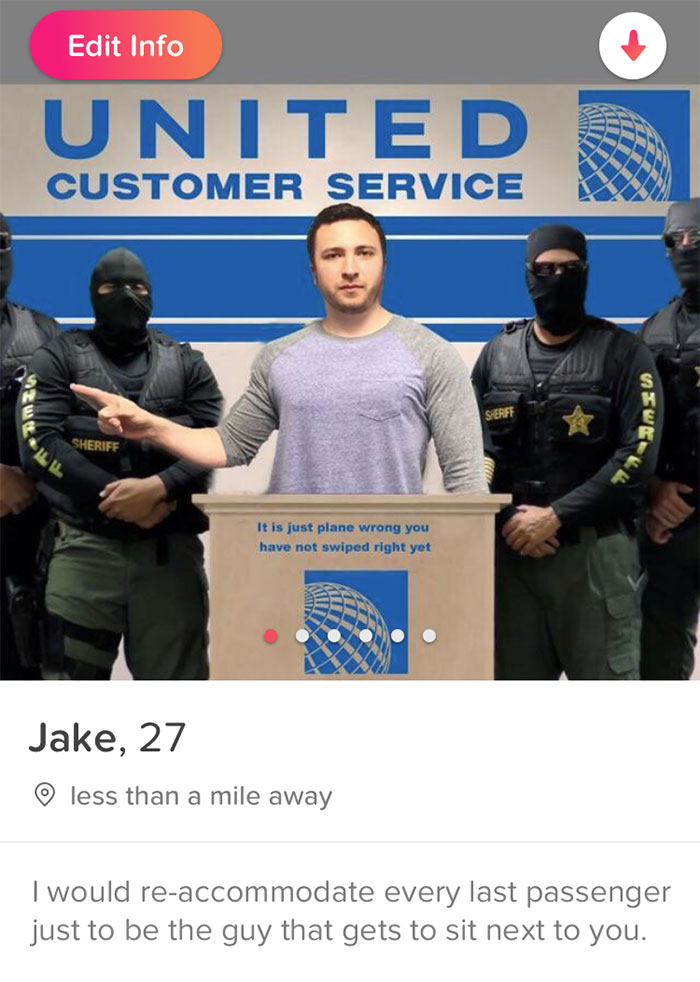 Check out my updated blog lists: Blogs I Love, Blogs I Like, Blogs To Ignore
TBB
travelbloggerbuzz@gmail.com
Follow TBB on Twitter @FlyerTalkerinA2
You can subscribe to TBB below, winners only!
Opinions expressed here are author's alone, not those of any bank, credit card issuer, hotel, airline, or other entity. This content has not been reviewed, approved or otherwise endorsed by any of the entities included within the post.