Let's go on a wild ride through marijuana-friendly Colorado hotels, get a map of all the Club Carlson hotels, fly in wingsuits over the Alps, see some stunning photos in 21st Century China, travel to Burj Al Arab as posers, learn about building wealth, cutting corners and happiness and, of course, we always end with the Best Blog Buzz in the blogosphere!
TBB Blog Mission: To Entertain. Educate. Inspire. In That Order
You can support TBB by clicking/forwarding any of our Referral Links and starting your online shopping at our Amazon affiliate link . Or click on the Amazon Banner on the right, thank YOU!
MILES/POINTS
I must admit that I was surprised to learn that American Airlines is not going to go to a revenue based frequent flyer program for a while. I thought that they will say "Screw it, let's start out with a brand new one". I still think it is coming. Not as of January 2015…maybe January 2016? Time will tell. Or maybe AA CEO Doug Parker is messing with us all 🙂
Marijuana-friendly Colorado hotels and lodging. By Loyalty Traveler. Wow, this is moving fast: "Bud and Breakfast", "My420Tours weed-tourism packages" and a few not awe inspiring hotels mentioned that you burn hotel points. It will be a really fun place to hold a DO in an establishment like this lol! #hint  Comment #1 is by a Colorado based lawyer and it's really good.
Complete Map of Club Carlson Hotels. By Travel is Free. Another one that goes into my Evernote files to bring up again when I need to in the future.
Please tell me why I should open an AirBerlin Tobonus frequent flyer account and then register for an account here to get 1,000 miles. I know this hobby is an addiction but I just don't see how I can ever use these miles or get any benefit out of them. Please feel free to change my mind in the comments!
TRAVEL
Wingsuits in formation over the Alps video at The Adventure Blog. WOW!!!
Scenes from 21st Century China. At The Atlantic. Incredible to watch watch what is happening there so fast…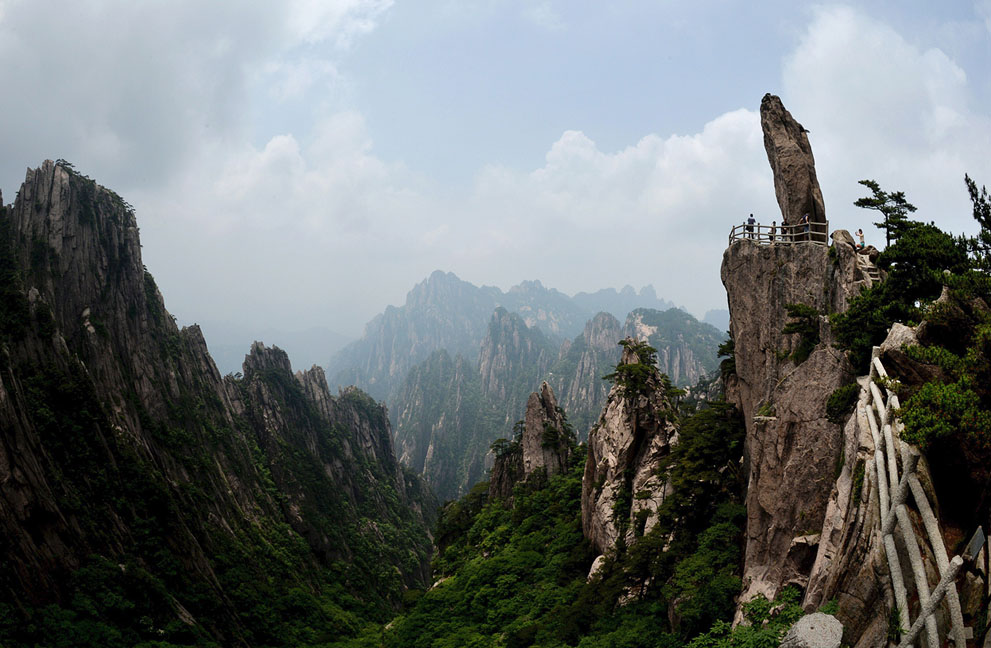 How I Had Afternoon Tea at the Burj Al Arab: A Guide for Posers. By Andy's Travel Blog. I liked this quality review and great pictures and especially the narrative along with the headline, you know, about posers lol.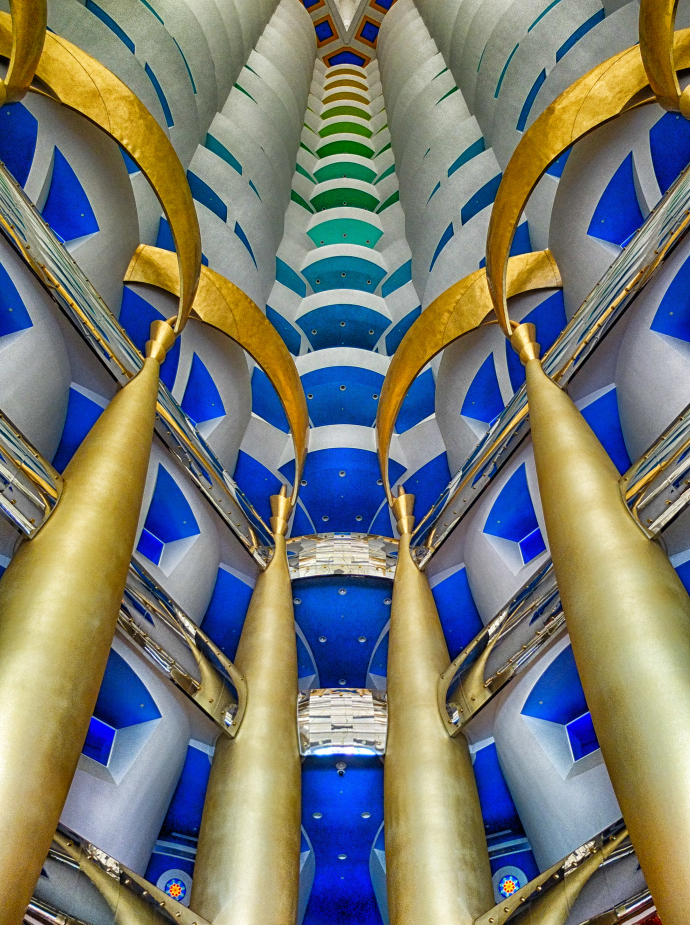 ODDZ & ENDZ
The simplest secret to happiness you'll ever find. By The Week. Savor the moment! I do it every morning at my local Panera drinking coffee and reading TBB comments 🙂
Spread Your Wealth or Lose It. By Bloomberg View. Great read on the benefits of diversifying!
Cutting Corners. By Vanguard Blog. Love this graph!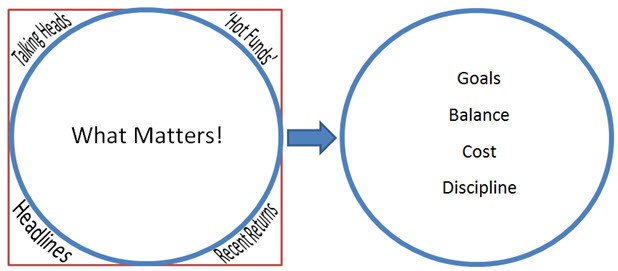 BLOG BUZZ
Note: This section is for long time followers of this hobby and references to blogs/bloggers may not make much sense if you are new to this. You are welcome to stay and read it of course but if you go WTF just remember this note!
Thank you to all who came out in the first TBB Blog reader meetup in Brooklyn! I really enjoyed your company and a good time was had by all.
The Points Guy got a little defensive when they called him out for not mentioning the 80k IHG Rewards credit card offer. Apparently, he was not aware of the better offer. And THAT is the problem! I am not the expert here, you are! Or you market yourself as one…I better stop now.
Personal Finance Digest wrote a post a long time ago "Chase screwed up over its affiliate marketers yesterday". Then, out of the blue, this dude Brad comes out and goes totally beserk. I mean, this is what it must have felt here as former TBB resident troll was reigning supreme trying to get us all angry juveniles how to behave lol. Anyways, I must admit, it was amusing to read this stuff. Thank you Brad for the laughs. Email me for a referral to my therapist…if she agrees to work with you. This hobby sure attracts some really angry people, wow!
I post some stuff here that magically finds its way to other blogs afterward. With no HT. I am not complaining. After a while you start wondering…"again?". But I just let it go shaking my head and blogging about my feelings here.
After a while the gifs One Mile at a Time posts are just not funny anymore. And you know how I feel about them duckies…
I was going to take Extra Pack of Peanuts off the Ignore list because, well, he has been busy doing these podcasts and traveling. But cash must be running low so we have another version of the EPOP "Frequent Flyer Bootcamp". It's on sale again! From $499 to just $299! No word on whether you get a set of knives as a bonus when you sign up for the course. Everything so nicely packaged, polished and…so expertly! If only my blog looked like this I would have Amazon revenue streaming to me 24/7!
There is a blog titled "Efficient Asian Man". I am so tempted to reply to him in a comment as "Inefficient White Guy". Just for the hell of it 🙂
Andy's Travel Blog had this fascinating and so relevant graph below in "Travel Blogger Bingo"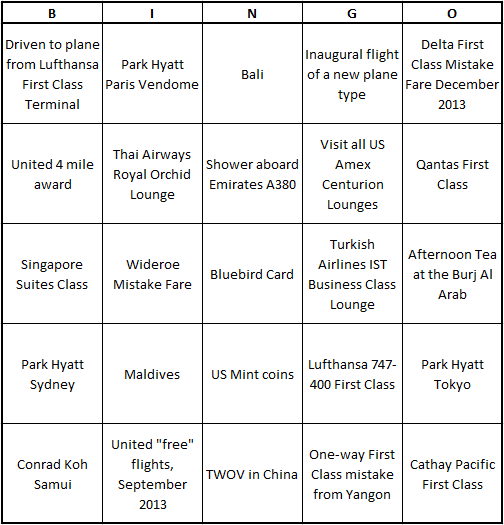 Ariana, who also runs Pointchaser, left Frugal Travel Guy! Credibility, per TBB management, shot way up 🙂  Nice personal post here. Wish her the best! Would love a "tell all" interview but probably there is a non compete or some other type of deal sealed. I have never seen a blogger adjust her writing style so much to do what FTG really stands for: Pump more credit cards, preferably seven at a time!  I am guessing the next family member they will use to sell more credit cards will be a great grandfather of a writer? (all others have been maxed out!) Dead or alive, who cares? It's ALL ABOUT CONVERSIONS. I feel better and I am not angry.  I wonder who will be the new editor! How about rebranding as "Credit Card Sell Guy, you know, something more relevant to what the site is all about.
Only one blog screams and makes a separate blog post (with pictures of the cards even!) that a certain Vanilla card is working again in America's favorite retail establishment and then tries to sell the Discover IT card (WTF!) and a few shopping portals for referrals. Still continues to fool readers by leading them to its page of Barclays affiliate credit cards by getting them to click on links such as: "Chase Freedom" and "AMEX Delta credit cards" and, guess this, "Delta Reserve card holders" when no such links appear on that credit card page!!!!!!! This deal actually has been going on for over a week and blog expert just figured it out saw it on FlyerTalk? Somebody needs to call this crap out…I DON'T want to waste my time writing about this blog! Oh, forgot to name the blog: Delta Points.  Be careful, don't get caught with your pants down too many of these gift cards on hand!
Milevalue wrote a post: "Should you Buy Thank You Points?". Like he gives a crap if you buy some or not…as long as you buy the credit card from the site! Amazingly, the affiliate link was inserted in just four different places in the body of the blog post that could have been done with just two words: HELL NO!
When I saw this headline at Million Mile Secrets "Is the Chase Sapphire Preferred Worth the $95 Annual Fee, If You Already Have the Chase Ink Plus?" I immediately started playing a mind game with myself (dangerous). I estimate how many credit card affiliate links the writer (whoever it actually is) managed to slip in. I FAILED. I was thinking this would be good to drop about 20 of the Chase links. It was 29….Twenty Nine Chase card links in a single post, the same ones over and over and over and over. Hey I guess MMS readers like to be sold like sheep. Beeeeeeee…Stay Chase-y my friend. See Chase-y live in Chicago Seminars, the premier destination of the mega Chase-y blogs of the TBB Blogs To Ignore list!
A Rebecca S., desperate to make $25, sent in her "Reader Success Story" to Frugal Travel Guy to get posted. Then the "FTG Staff" does what it does best. It expertly inserts a few credit card affiliate links that will make the owners of this business enterprise multiples of the $25 of course. Nothing wrong with that I guess, we all know what to expect here by now. But, for crying out loud, why don't we get some links to some cards mentioned that do NOT pay the site if the intent truly was to help the readers get more miles/points and travel "frugally"? What? Never mind…
Amazingly the word "churning" does not appear even once in a post at The Points Guy titled "Do You Pick a Date Every 3 Months for Card Applications?". I found that interesting. Can someone please ask him ? 🙂 Catch this one at the Chicago Seminars too! While attending the amazing credit card presentations, why don't you ask questions such as: 'How much do you get paid for a Chase Ink card, Amex and so forth". Should be fun to watch…
Someone called out this Travel Skills dude who keeps pushing the inferior United MileageExplorer Visa card and he responded saying that the better offer "is a good deal". Conveniently, he never updated the body of the blog post. Then included a link to the post with the affiliate crappier offer in yet another blog post. Amazingly, a few people wonder why I get angry? How can you not be when you see this crap going on with all these "credit card experts" posing as miles/points travel bloggers who fool their readers. Ok….I need to breathe now.
Miles Abound, the Maldives expert, reviews the Conrad very well.  What I found hilarious was a pic of a toilet and the caption "This is for Ramsey", long time TBB reader. So Ramsey you have been warned!
Returning to Detroit Monday night and looks like I will be trying Uber for the first time. I should throw the affiliate link in here but I feel bad for inserting it once last week.  I am just so horrible at pimping my links!
The Points Jock joined First2Board.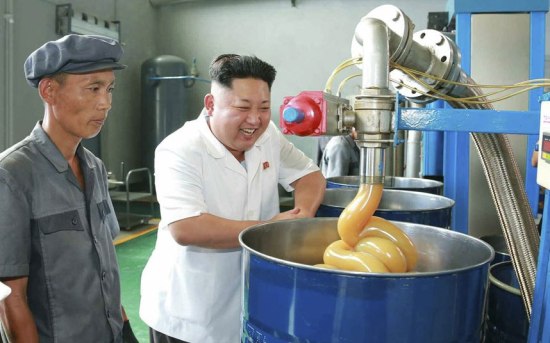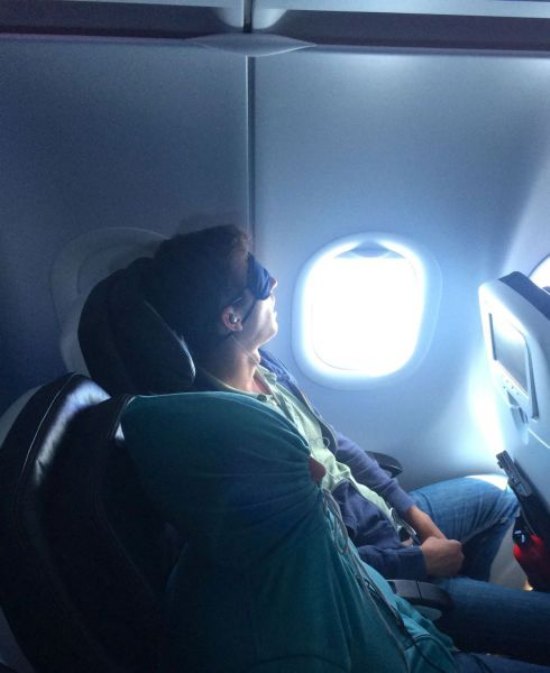 Check out my updated blog lists: Blogs I Love, Blogs I Like, Blogs I Ignore
Thank you for reading and supporting my blog!
Please pass my blog link to your friends and family if you think they will enjoy it too.
TBB
travelbloggerbuzz@gmail.com
Join over 2,956 TBB followers on Twitter @ FlyerTalkerinA2 and add TBB on Google+