Another TBB post featuring the most eclectic links around the web such as how the markets are sinking, Ukraine war journalism, stargazing places, Google Travel keeps improving, the history of human migration, space hotel is coming, how the American middle class has fared, useless market predictions, a heartbreaking story about a couple in Bucha, Covid is becoming like the flu and normalized it appears, amazing bits of advice, an incredible story about a bizarre crime wave by a psycho, corruption and deep-sea animals and a lot more!
TBB Blog Mission: To Educate. Entertain. Inspire. In That Order!
Support TBB by applying for CREDIT CARDS or visiting our

LINKS

or Donate

You like my blog? Send a link to someone please!
This blog publishes every Friday in the month of May 2022. There is A LOT here, enjoy the reading over the weekend.
I use and recommend Proton VPN <——Referral Link
TRAVEL
Related to travel I guess: History of Human Migration.
I am sure you have heard how Henry Ford attempted to build a utopian city in the Amazon back in the 1920s. I have posted about it a few times in my blog too. This excellent video gets into more detail: Inside Henry Ford's Failed Amazon City: Rise and Fall.
Good resource: These Are The Best Places in the U.S. to Stargaze (and Camp Under the Stars).
I wonder if we get free breakfast in this hotel lol. Inside the space hotel scheduled to open in 2025.
Finally, it is great to see this! New Zealand welcomes back tourists as pandemic rules eased. Continuing on the same path: Qantas announces non-stop flights from Sydney to New York and London.
More improvements to Google's travel arsenal and these are fantastic! Plan your summer travel, with help from Google. We can now track prices for any date, explore what we can do nearby and target which hotel to stay even better. Google is slowly and steadily becoming a force in travel…
PERSONAL FINANCE
Great research in this article: How the American middle class has changed in the past five decades. The middle class, once the economic stratum of a clear majority of American adults, has steadily contracted in the past five decades. The share of adults who live in middle-class households fell from 61% in 1971 to 50% in 2021…
Look, everyone has opinions about the markets' direction. And they are all absolutely useless. You just need to realize that anything can happen in the short term. If you have a healthy allocation to Stocks and you can not sleep at night when they are cut in half, well, maybe your portfolio allocation is too risky for you. There is nothing worth of you losing your sleep. You must prioritize your health at all times, without health you don't have much…irrespective of what your net worth is! Anyway, I am getting carried away here. This is the message of this article: Ominous Predictions.
IN A NOTE TO CLIENTS last week, Deutsche Bank analysts wrote that they expect a "major recession." What should you make of ominous predictions like this?First, don't panic. Yes, Deutsche Bank is a big institution. But it's worth noting that last week two equally prominent institutions also weighed in—with a different point of view. Goldman Sachs argued that a recession is "not inevitable." UBS wrote that, "We do not expect a recession." They can't all be right. [ LOL!]

The key is to have enough funds outside of the stock market to carry you through a typical stock market downturn, which might last up to five years. [ Yep, this is KEY! You can sleep amazingly well when you know there is enough cash stashed aside to allow you to not touch your sinking portfolio for a while!]

This is how I answer a lot! "I Don't Know".  Some colleagues in the wealth management industry arm themselves with fancy graphs and charts that try to convince client prospects how intelligent they are about the markets. I don't, I throw up my hands telling them I have no clue what happens in the short term. And what I think may happen in the short term is totally irrelevant as is everybody else's opinion. Anyway, there is some good prudent advice here:
Because the future is unknown and having the humility to admit that is very hard for us to do. We're wired instead with overconfidence – we tend to overestimate our abilities when it comes to sports, driving, investing and many other areas of life (Dunning-Kruger effect).
While a little bit of confidence can be a good thing in many areas of life, overconfidence, particularly in the investment world, can be disastrous. With overconfidence comes the tendency to overtrade and make highly speculative, concentrated bets on the future.
Many studies have shown that these attributes tend to lead to lower overall returns. The more confident you are, the more you trade, and the worse your returns are on average…
What's the best way for investors to manage their overconfidence bias?
1) Diversification: not putting all of your eggs in one basket.
2) Resisting the urge to trade (first, do no harm).
3) And sticking with a broad-based asset allocation plan.
Boring, I know; not nearly as exciting as letting it ride in the latest speculative fad. I completely agree, but successful investing is not supposed to be exciting or entertaining. By diversifying, you're removing your ego from the equation and accepting the fact that you're not likely to pick the next Apple/Amazon or make the next Big Short. [Leave excitement for other areas of your life, not your investing! Or maybe carve up to 5% of your portfolio into a play account and go at it until you…get pummeled and give up lol]

When it comes to investing, I think it is human nature to…make mistakes because greed is an unbelievably powerful emotion: We All Knew This Would Happen. Clients used to ask "Tell me again why we are holding so much cash doing absolutely nothing?". They are no longer asking this question…Also, never buy shitcoins or invest in funds like ARKK that are managed by media darlings who spend so much time selling non stop and not much time managing. Maybe ARKK should change its trade symbol to ARGH?
But what I do know is that many of us will probably keep doing it, even when we try to stop ourselves. It reminds me of that infamous quote from Stanley Druckenmiller after he lost $3 billion during the DotCom bubble:
"You asked me what I learned. I didn't learn anything. I already knew that I wasn't supposed to do that."
UKRAINE WAR
COVID-19
After my wife's experience with Covid, I must admit I am not as afraid of it as I used to be, fwiw. Even as the damn Omicron variants keep on coming… This is a hell of a virus that just keeps mutating! I am seeing colleagues back in conferences without masks and the organizer of one welcomed everyone saying "Now that Covid is over…". Seriously? I had no idea it was over you guys, I guess who is counting now with over 1 million dead souls and counting.
Yesterday I also had this interaction:
Me: I have not had Covid yet.
Acquaintance: What? You are joking, right? Not even once?
And I see less and less masks out there…We are slowly getting over it I guess as transmission patterns are changing : More uniformly infectious, more treatable, more genetically predictable: How coronavirus is getting closer to flu.
And another one on the same path: America Is Starting to See What COVID Immunity Really Looks Like. With time and effort, we can build enough protection to blunt surges—but herd immunity remains out of reach. Here is an archived link.
What's far more clear, though, is this. Across communities at the local, state, and national level, protection is absolutely not uniform. Which means Americans are trudging along a pandemic path that often meanders—and sometimes doubles back. With protection against serious disease and death stalwart, especially for communities with high vaccination rates, future outbreaks should—broadly speaking—continue to ease in severity. But waves of infection, some big, some small, will keep coursing through the population.
ODDZ & ENDZ
Best of Web: Must Read! 103 Bits of Advice I Wish I Had Known. A few of my favorite gems:
About 99% of the time, the right time is right now.
When you forgive others, they may not notice, but you will heal. Forgiveness is not something we do for others; it is a gift to ourselves.
Life lessons will be presented to you in the order they are needed. Everything you need to master the lesson is within you. Once you have truly learned a lesson, you will be presented with the next one. If you are alive, that means you still have lessons to learn.
Immediately pay what you owe to vendors, workers, contractors. They will go out of their way to work with you first next time.
Never ask a woman if she is pregnant. Let her tell you if she is.
Make stuff that is good for people to have.
You will be judged on how well you treat those who can do nothing for you.
If you loan someone $20 and you never see them again because they are avoiding paying you back, that makes it worth $20.
Best of Web: Wow, what a story! A Crime Beyond Belief. I had heard about a crazy guy in Silicon Valley a while ago…This story I started reading and…just could not stop until I finished it. Insane indeed!
I loved this podcast: Is the U.S. Really Less Corrupt Than China — and How About Russia?
Wow, you have never seen any creatures like these, I guarantee it! 10 minutes of fascinating deep-sea animals | Into The Deep.
Some of these are amazing: Kebab seller image wins international food photo contest. I liked this one the best though: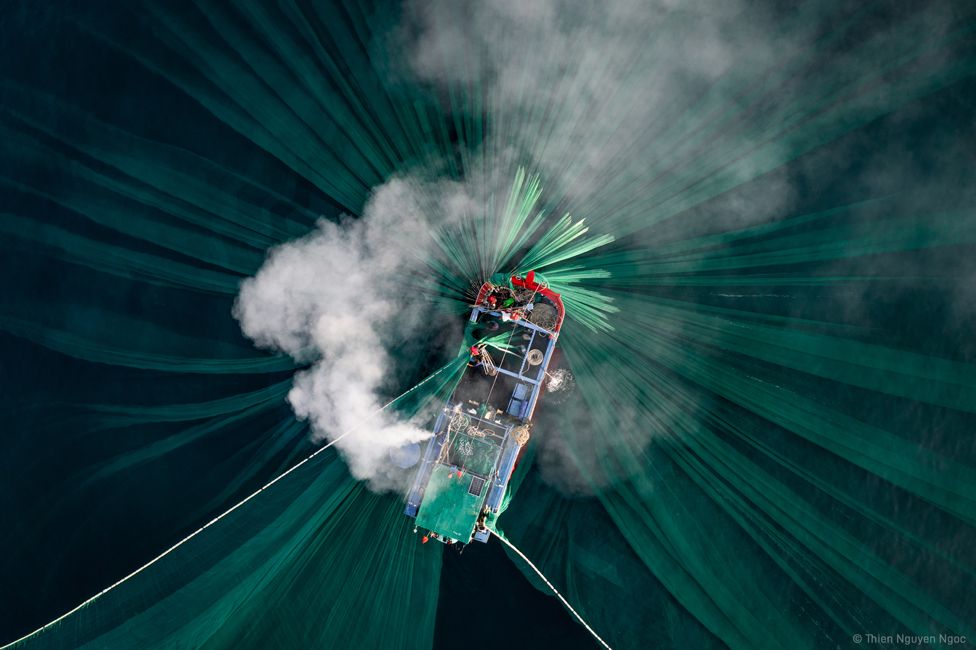 MILES & POINTS
HOT CREDIT CARD OFFERS: 80k CHASE Sapphire Preferred, 75k CHASE Business Hyatt, 75k Capital One Venture X, 75k CHASE Ink Cash, 75k CHASE Ink Unlimited, 100k CHASE Ink Business Preferred, 60k CHASE World of Hyatt Visa, 50k CHASE Sapphire Reserve, 60k CITI Premier, 20k CHASE Freedom Flex. up to 30k CHASE Freedom Unlimited, 70k CHASE United Explorer, 3 FREE Nights with Chase Bonvoy Boundless, 60k BANK OF AMERICA Alaska Airlines Business, 20k CITI Custom Cash, and many more, including many AmericanExpress cards, including Delta, Marriott and Hilton cards! Please check out my Affiliate links. Terms apply to American Express benefits and offers. Visit americanexpress.com to learn more.

If you do not see a credit card with my affiliate links, perhaps I could refer you? Contact me!
This section is about my hobby addiction of collecting frequent flyer miles and hotel points since the early 1990's! Feel free to skip this section and parts of the next one if this is not for you.
Newbies: The BANG in this hobby has always been travel rewards credit card sign-up bonuses. Always. US banks will give you LOTS of miles and points to get you to apply and keep their travel rewards credit cards. Why? Because they know that enough of you will screw up and pay them lots of interest because you will carry balances. So, if you do NOT do that (and you should NEVER EVER carry credit card balances!), you WIN while the bank targets who get in over their head end up paying for our rewards. This happens only with US banks by the way, it is nuts. And then slick business men find out how much they can make selling credit cards online and this formerly under the radar hobby got infested with hundreds of them SELLING credit cards to EVERYONE!

Anyway, Barclays bank has come out with higher offers that basically can give you 80,000 miles or points in AA or Wyndham and JetBlue or Hawaiian miles. For getting a business card that requires a $2,000 minimum spend in the first 30 days. And credits you the annual fee. When you read this again, there is one conclusion. If you are a responsible consumer who NEVER pays interest to the banks, likes to travel and is organized enough to do this…you can WIN! The credit card links in this paragraph are direct links, NOT affiliate/referral links.
Register for Hilton's spring and summer promotion HERE. Earn Double Points on every stay from May 2 to September 5. Stay 3 nights or more and triple your Points.
Register for IHG One Rewards latest promotion HERE. Book and stay with us through August 31, 2022 to earn up to 4X points.
BLOG BUZZ
We are now entering BLOG BUZZ, a section for advanced hobbyists and veterans of this fast imploding hobby and also a section where I go on and on about some stuff that happens in my life because it helps me feel better about myself.
We keep having transfer bonuses to foreign airlines only: Transfer Bonuses to Virgin Atlantic, Air France, and Avianca.
This promo is a no brainer: Check If Targeted: Chase Business Cards, Earn 5,000 Bonus Points With $5,000 Spend (Can Be Done 3X).
Ok, I am in, time for some free AA miles to replenish the vault lol. You know, it is hard to say no to this: 80,000 AA miles and a $95 statement credit after spending $2,000 in 90 days. I was instantly approved for $12.600 credit line. Interestingly, my email address was still recognized from my Barclay Arrival card days. When my AA CitiBusiness Platinum Select card comes up for renewal, instead of playing the retention offer phone game and keeping it another year for a $1k spend or so…I will close it and move on. But I will be back later lol. Come to think of it, my wife will apply too shortly…you know, couples who churn together stay together woohoo! Well, in case this happens to you: Did Your Barclays Business Application Go Pending? Here Is What You Do.
Many blogs in this space just sell credit cards. And will immediately stop when US bank no longer compensate them for being their sales representatives. And of course they find ANY excuse to do so. I try not to give them any mentions here. But when a blog (Upgraded Points) wrote recently a totally ridiculous pump piece titled "The 6 Best Credit Cards for Buying an Engagement Ring" I knew it was time to add to my black list. Be careful out there!
I can not wait for all the credit card salesmen masquerading as expert miles bloggers to lower their Amex Membership Rewards and Delta Skymiles point valuations LOL: Delta Clamps Down on Sky Club Access Rules to Limit Crowding.
I continue to burn my miles/points stash as I am up to 435,807 spent so far this year. I am noticing ticket prices are sky high and award seats are getting harder to find out there, it is a very challenging environment! My daughter finally changed her companion pass designation to her mother and they finally agreed on some dates to Hawaii in June and, well, lol. Gave up pretty fast on this and my wife decided it was time to go see her ailing mother back in Malaysia and I managed to find a way to burn her expiring Singapore Airlines Krisflyer miles from JFK to Singapore and returning from Kuala Lumpur in August. We are aiming for a family reunion in early August in NYC. I am finally done with all our Singapore Airlines Krisflyer miles that had been extended way too many times, such a great feeling!
It has been a while since I shared a music recommendation. I like innovative weird music, no Top 40 here. Anyway, I recently discovered the Viagra Boys band. I swear the singer is always high! And this tune is wacky and awesome imho and ymmv lol. A couple of more songs from the band that I like are "Girls & Boys" and "Research Chemicals".
Let me leave you with this…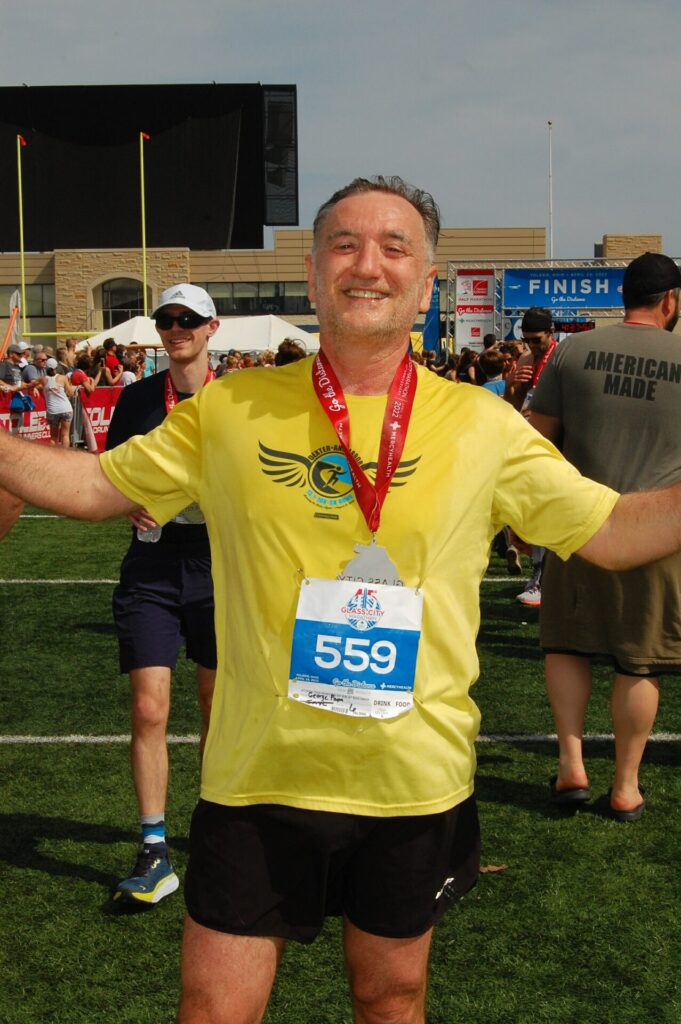 Thank you for reading my blog. If you enjoy it please pass it on to a family member or friend, thank you!
Some of the links are behind a paywall. You can try to read them using Archive.is. Or use 12ft Ladder. Or the Firefox browser.
TBB
travelbloggerbuzz@gmail.com
Follow TBB on Twitter @FlyerTalkerinA2.
You can subscribe to TBB below, winners only!
Opinions expressed here are author's alone, not those of any bank, credit card issuer, hotel, airline, or other entity. This content has not been reviewed, approved or otherwise endorsed by any of the entities included within the post.